Knowing that someone could be recording what keys you are pressing can be scary. They can get information about all your passwords and credentials using keyloggers. Below are the best keystroke encryption software to prevent cyber threats from stealing your information.
Zemana AntiLogger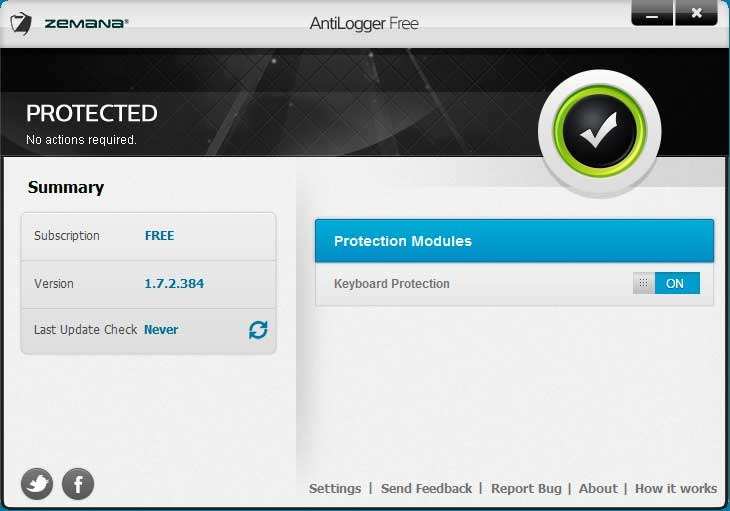 Zemana AntiLogger is a powerful and easy-to-use program made to protect your system from numerous security risks. It shields your private information from everyone unless you give them the authority. This software places equal emphasis on proactive defense and active monitoring.
The secure transmission of sensitive data is one of its key characteristics. It makes sure that your credit card numbers, login credentials, and social security numbers stay impenetrable to attackers, Zemana AntiLogger prevents even the most determined hackers from recording or stealing your private data by erecting a protective shield around your sensitive data.
A broad range of online actions are now covered by the software's expanded defensive capabilities. Zemana AntiLogger enables you to carry out your daily digital activities with the certainty of privacy and security.
Zemana AntiLogger is exceptional in offering trustworthy defense against ransomware. The program is skilled at finding and eliminating browser extensions, unwanted programs or toolbars, and adware infections that jeopardize the security of your computer system.
Download Link: https://zemana.com/us/antilogger.html
SpyShelter Anti-Keylogger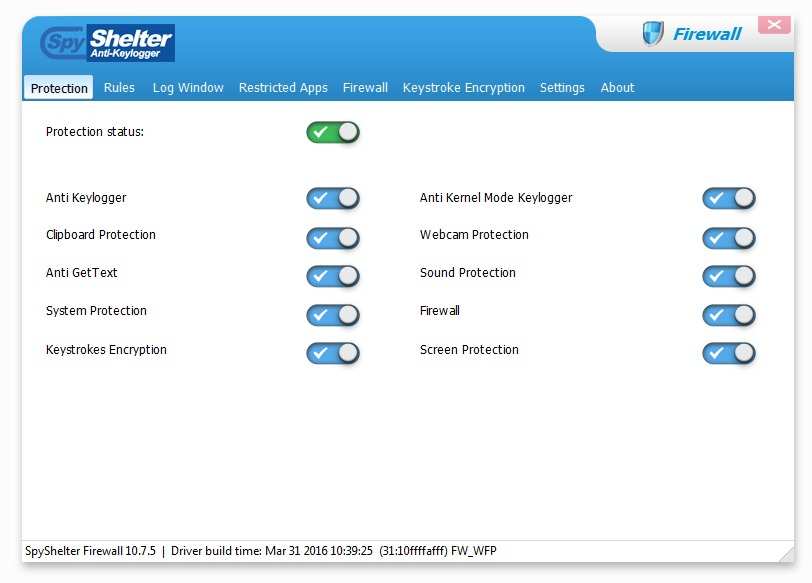 The outstanding free keystroke encryption security solution SpyShelter Anti-Keylogger solidifies its place as one of the best in the industry. With a number of outstanding features, this software provides a thorough defense against keyloggers and other harmful applications.
SpyShelter keeps a close eye on your computer, continuously searching for any signs of harmful software that can jeopardize the security of your system. Notably, it is excellent at finding and getting rid of keylogger hacking tools that might have covertly entered your system.
Keystrokes, which are frequently the entry point to your most important data, are completely protected by SpyShelter, which encrypts all input to prevent malware from accessing your passwords or other sensitive data. Your finances are protected from criminal intent by the software's strong financial malware protection.
SpyShelter strengthens your system against both known and unknown threats, including zero-day exploits, with its powerful Host-based Intrusion Prevention System (HIPS) capabilities. It provides protection from a range of monitoring applications, including keyloggers, screen recorders, webcam recorders, and sophisticated financial malware.
Download link: https://www.spyshelter.com/
GuardedID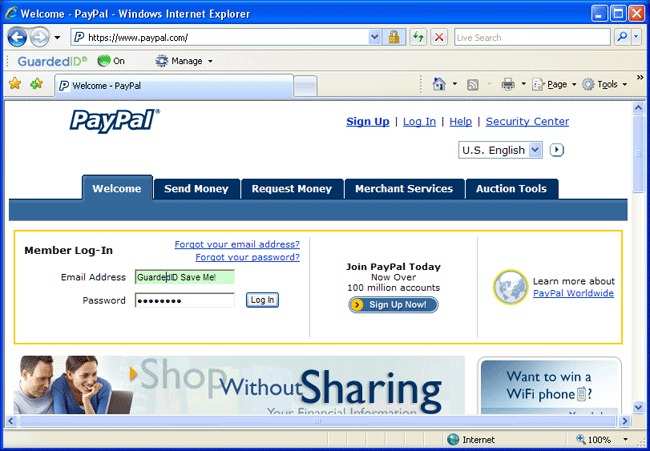 GuardedID is a potent tool in the ongoing war against keyloggers, which are the main source of cybercrime. GuardedID's full security against both known and undiscovered keylogging threats sets it distinct from conventional anti-malware and antivirus solutions. Let's explore its unique qualities:
It functions without causing Windows machines to lag, and installation is simple. Because of its dedication to security, GuardedID is developed, copyrighted, and supported entirely within the United States.
GuardedID provides strong protection for your personal and financial data by blocking keyloggers at the kernel and desktop levels. Its proprietary anti-keylogging technology proactively encrypts each keystroke to prevent unauthorized parties from accessing your sensitive information.
Get the tool here: https://www.guardedid.com/support_faq.aspx
KeyScrambler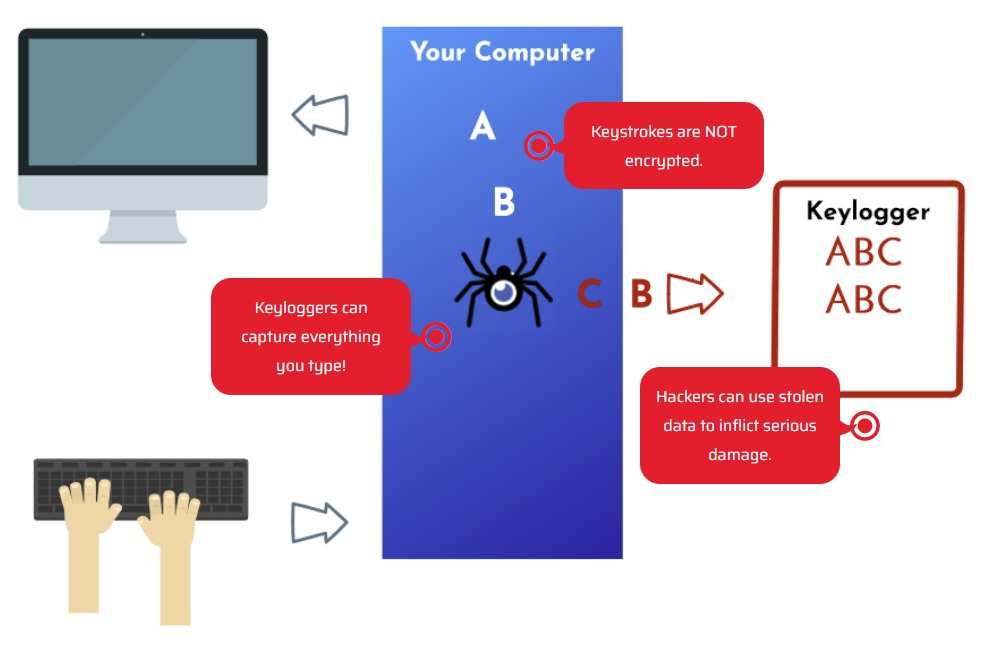 A powerful security tool called KeyScrambler offers simple yet effective protection for your keyboard inputs. The encryption module of KeyScrambler activates in real time as soon as keystrokes are registered.
Before entering the Windows operating system, the keystrokes are encrypted by this dynamic software. Any snooping keyloggers will only see a mishmash of confusing data as they navigate your OS. Your keystrokes are, however, seamlessly decrypted at their destination, guaranteeing that your typing experience is unaltered.
The interoperability of KeyScrambler with more than 60 browsers, more than 170 standalone applications, and more than 140 business programs are among its standout features. Along with this adaptability, automatic updates make sure you have the most recent improvements to protect you.
Download here: https://www.qfxsoftware.com/download/
NextGen AntiKeylogger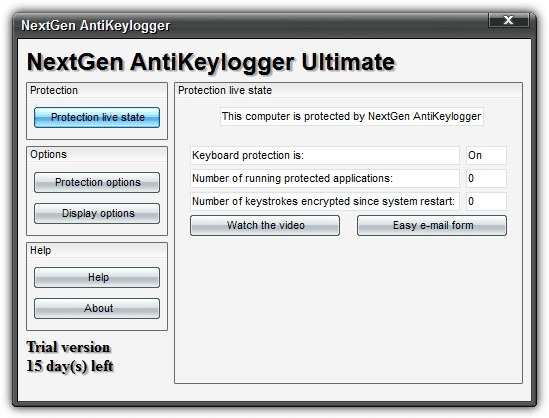 NextGen AntiKeylogger is a strong defense against a wide range of keylogging threats, from well-known to undiscovered. The distinctive protection strategy of NextGen ensures that keyloggers are kept at bay.
Keystrokes are securely encrypted and sent to the intended application across a protected channel. As a result, it is practically difficult for hostile parties to intercept sensitive data.
When compared to proactive protection-based applications, NextGen AntiKeylogger's adaptability also extends to its capacity to block all varieties of software keyloggers. It also boasts an amazing track record of producing zero false positives.
Its capability for 32-bit processing enables compatibility across a wide user base. NextGen AntiKeylogger is an essential solution to protect systems against keyloggers that could evade detection by traditional antivirus or malware scanners thanks to its clear and user-friendly interface.
Download here: https://nextgen-antikeylogger.software.informer.com/3.3/
Conclusion
So these are the tools to download and use if you want to avoid any keylogging from any programs. This software will surely keep you stray from the keylogging unethics.