Keyloggers are the ones which you need when you want to monitor the computer usage activity. If you are a Mom and looking for some ways to monitor your child's computer usage activity, then keylogger will help you accomplish this effectively. This can also be used by employers to track the performance of their employees easily. Some very rare usage of keyloggers is for safeguarding the data & passwords in the event of operating system crash. Like this, there are so many things you can achieve using keyloggers. There are so many keyloggers available in the market but everyone is searching for the best. Here in this article, we will help you choose the best free keyloggers for windows and Mac operating system to help you monitor your child's computer activity.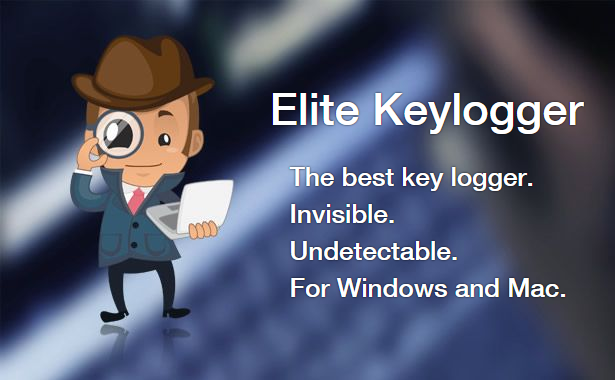 Overview of Elite Keylogger
Elite keylogger is basically a parental control software which is used to monitor a particular PC and all the activities which are performed in it. It will monitor all keystrokes, collects passwords, records chats & emails etc. so that the parents can easily read them on their own device. All the details are recorded along with date and time of the activity. It is quite easy to use and does not require any extra efforts for its working. Even though there are so many keyloggers available for Windows operating system, this is considered as one of the best keylogger tools for Mac operating system.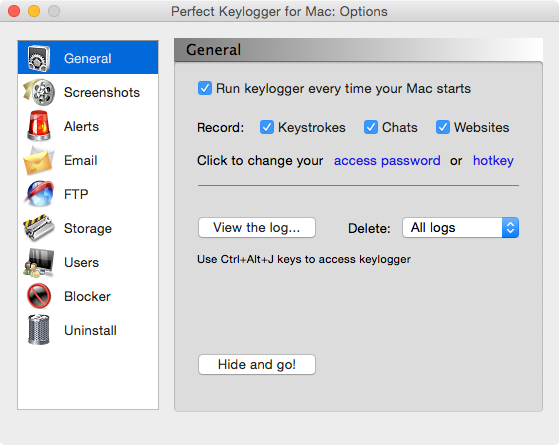 Features of Elite Keylogger
The following are the features of Elite Keylogger:
Keystrokes Monitoring: Elite keylogger software properly monitors all the keystrokes whichever is typed on the computer. The system user can't detect its presence easily. All the logs are recorded and emailed to the concerned person.
Collects All The Passwords: It also records all the passwords which are typed in that system with the help of low-core keyboard monitoring feature. Even the windows logon data is also collected safely.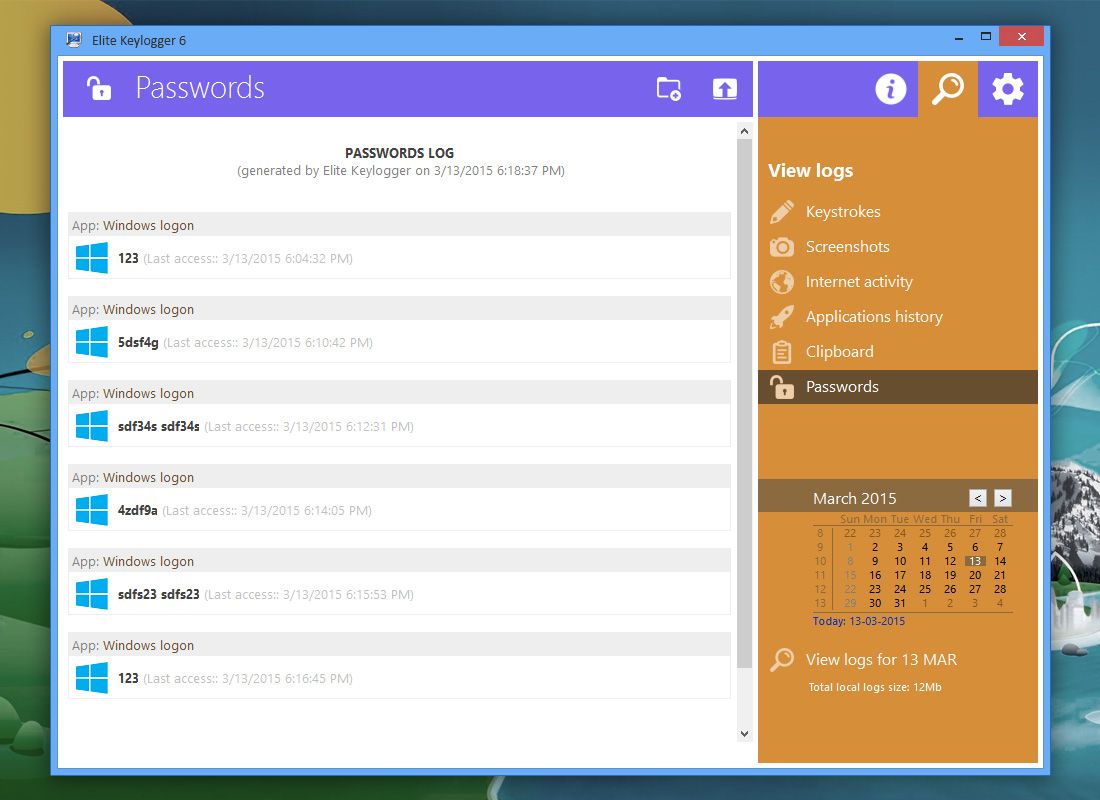 Records All Email & Chats: It records and allows you to monitor all the email as well as chats from a number of clients such as MSN, GTalk, AOL, ICQ, AIM and even Skype too.
Easy Remote Controlling: This remote monitoring feature is one of the best feature of this Elite Keylogger. If you are an employer and you want to monitor your employee who is working from home then you can install this remotely on your employee's system to monitor his/her activity right from the place you sit. You can get the log data via email or can get it uploaded via FTP.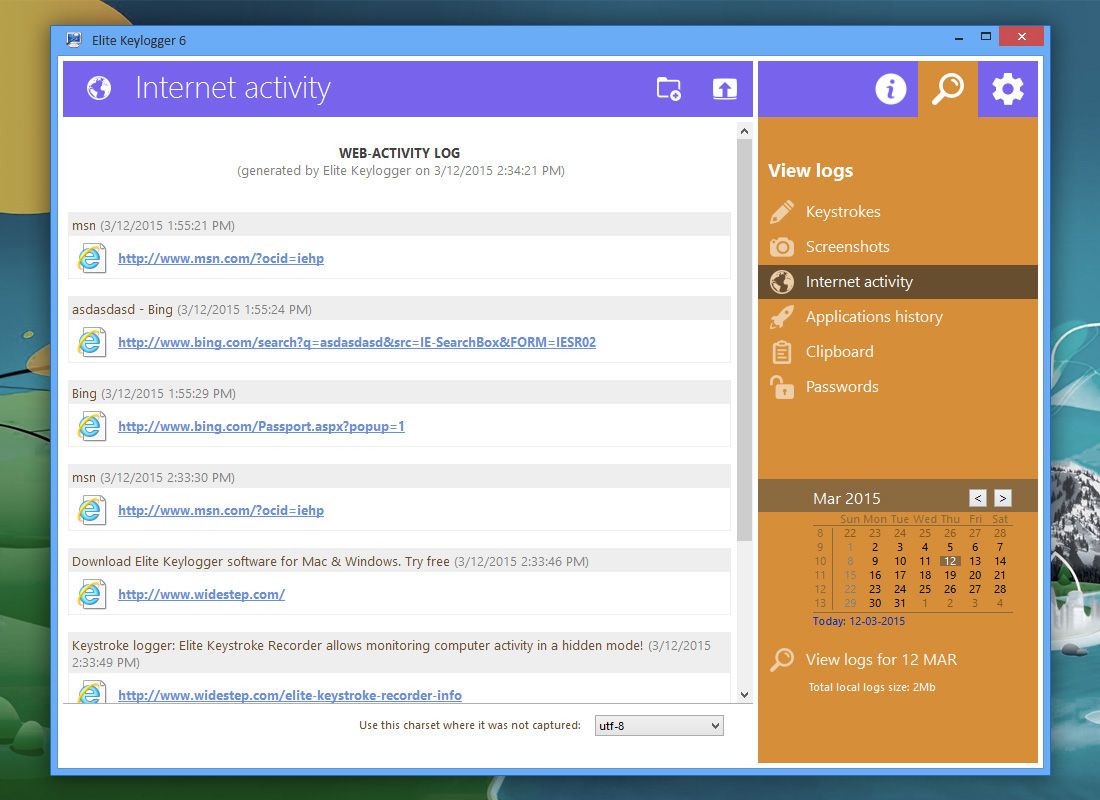 User Friendly: This software is very much user friendly. The installation is so quick that you will need only few minutes to set it up. Moreover, you have good support to help you in getting things done easily related to any services of Elite keylogger.
Multiple Log Delivery Options: You can send the log data to any device/system/email you want. Moreover, there is no size limit on the data being sent.
Starts Invisible – Stays That Way: The main reason that Elite Keylogger for being called as best keylogger is because of this invisibility. No one knows that this keylogger is working in the background.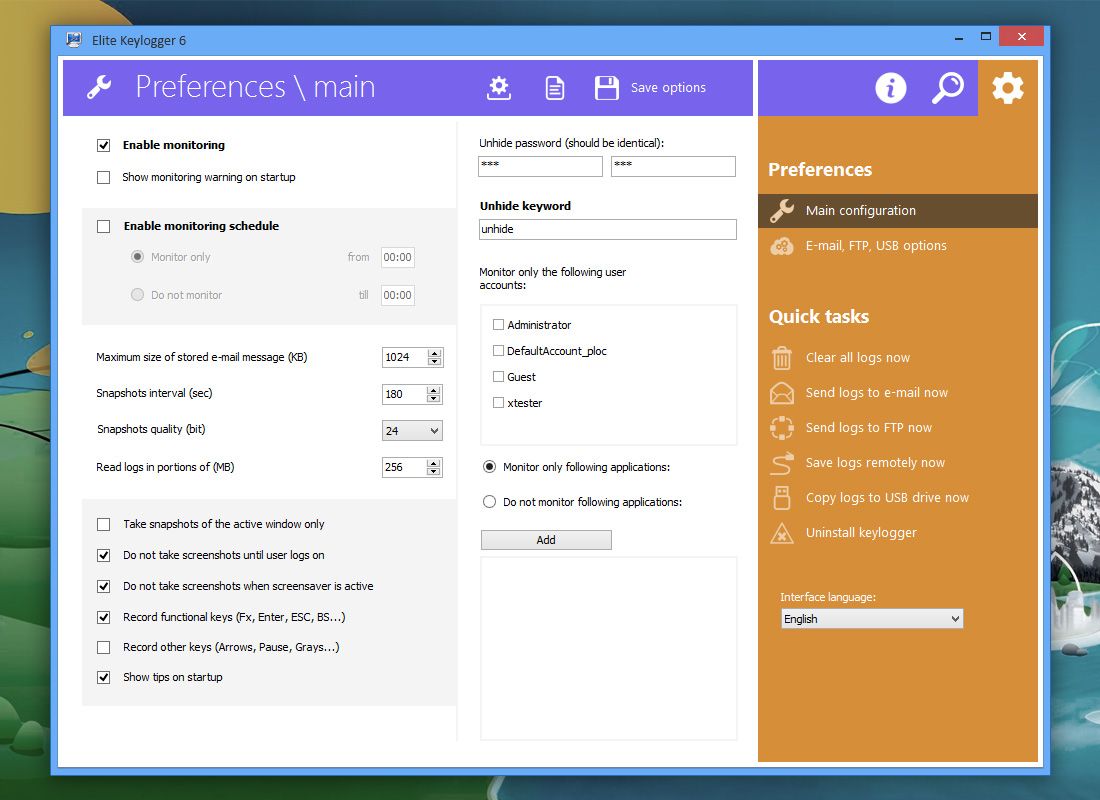 Application Monitoring: Every application used is recorded, that too with time-stamps. So you can easily find when particular application is used and also by whom. It even takes screenshots at some regular time intervals so that you can view it later whenever you want it to know what had happened.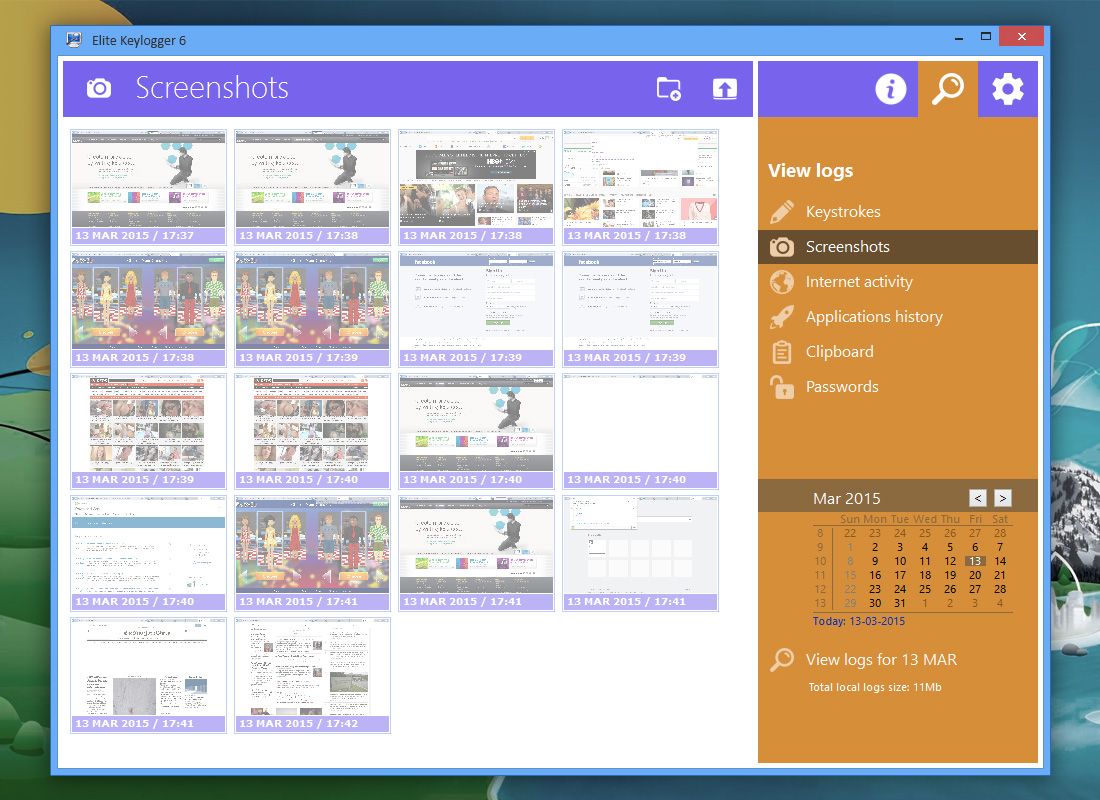 How to use Elite Keylogger?
Using keylogger software is very easy and convenient as all you need is one time installation and once you have installed the software properly in the device which is to be monitored then you will get to know all the information on your chosen device.
Pricing
The pricing is somewhat cheaper comparing to other keylogger software which are available in the market. The Elite Keylogger software pricing varies for both Windows & Mac operating system versions.
As per your needs or usage, you can buy it for monitoring 1 PC or maybe even 25 PCs. The pricing ranges from $49 to $299 for windows version and $79 to $299 for Mac OS version. You can see the below image for more detailed pricing range for both Windows & Mac OS versions.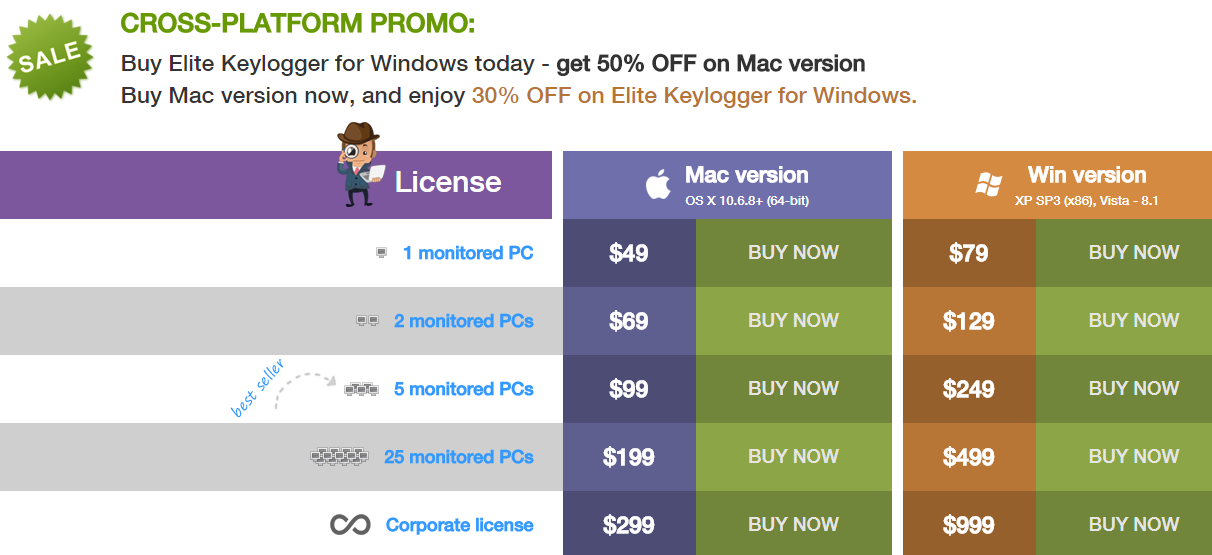 Final Verdict
Overall Elite keylogger is a good option for all those who are looking for a monitoring software as this has all the features which are required for the same. So, now you do not have to worry about what your kids do on their computer.