Here is how you can quickly disable this software from your PC
Its very simple, open any Windows and enter like in the address bar, please refer the pics for better understanding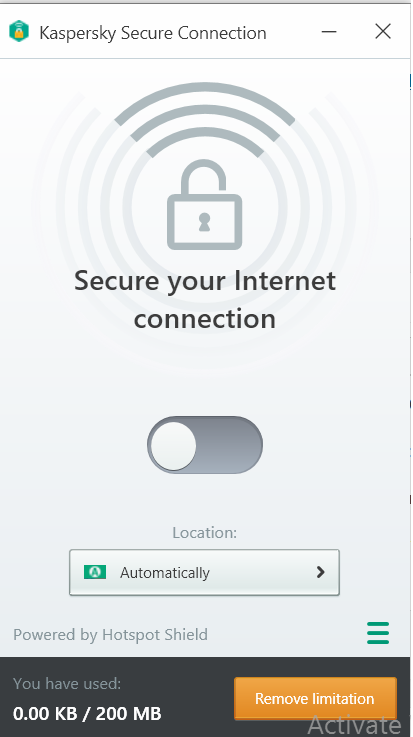 Control Panel\All Control Panel Items\Programs and Features
And hit "ENTER", you will taken to Add or Remove programs page.
From there you can see the item you wanted to remove or refer the pic below. For quick finding press the letter 'k' in the keyboard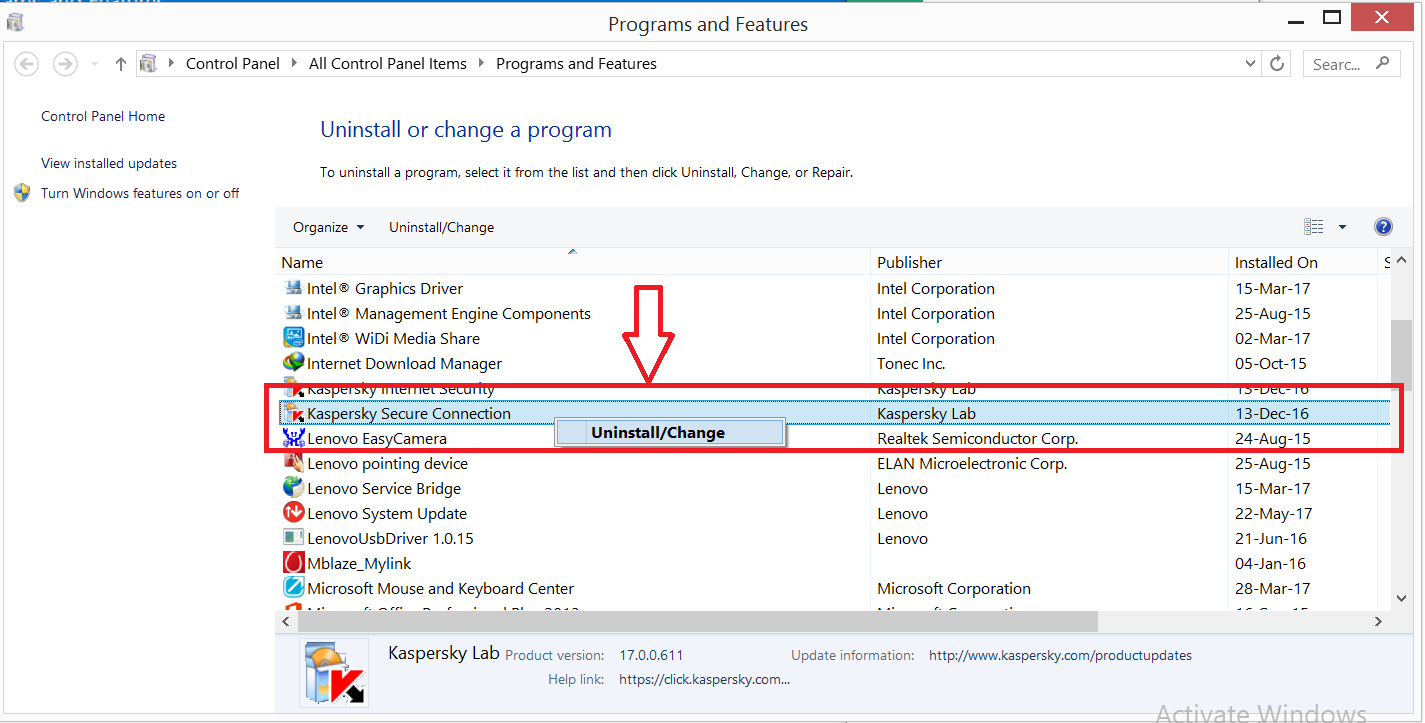 Hit the uninstall button and follow onscreen instructions.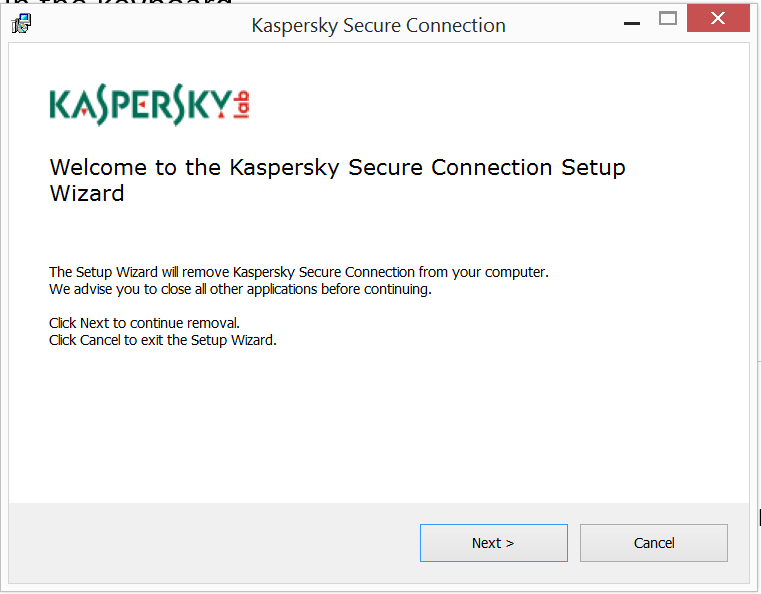 Secure Connection Review
What is Kaspersky Secure Link ?
It's a new service introduced by Kaspersky in 2017 to encrypt your data connection and give access to any blocked website. In short this is a VPN service by using Hotspot Shield.
Review
In short we can tell its not that useful when compared to any other VPN providers.
Is it a VPN ?
Yes, 100%.
Is it worth in keeping this addon ?
Nope, you need to additionally subscribe it and that cost around $31 extra to remove the limitation.
Is there a kill switch ?
No, I was wondering why the must have feature is missing, here is the picture of settings tab and in advanced settings you can only add exclusion for some websites.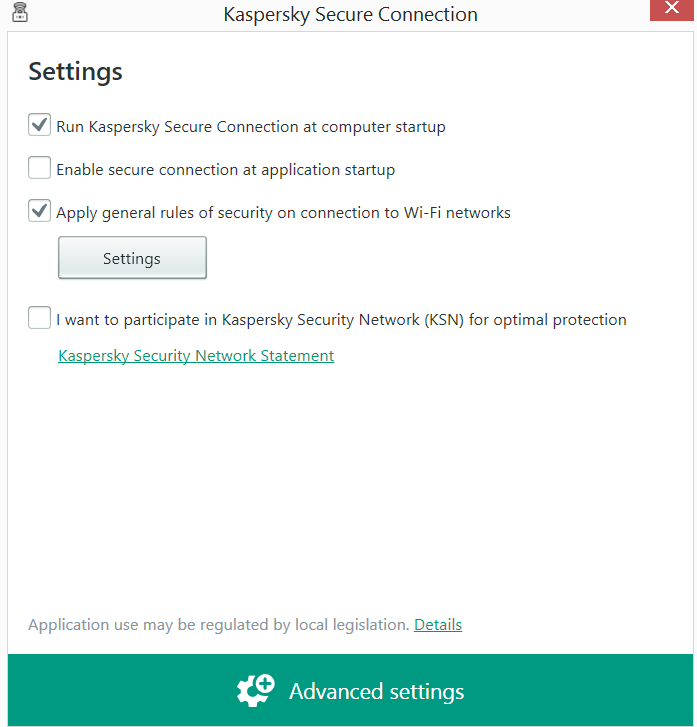 Can we choose the protocols ?
No, we didn't even find that on their official website.
What's the logging policy ?
They do log. Read below from this link https://www.hotspotshield.com/privacy/
""Automatically Collected" Information. When you use our Service, we may automatically record certain information from your web browser by using different types of proprietary technology (such as cookies), which may include your IP address or unique device ID. For example, we may collect your IP address when you commence your use of the Service; we do not, however, store logs associating your IP address with your online activities that take place when you are using of the Service. The automatically-collected information is used by AnchorFree only in the aggregate, in truncated form, or in order to generate a "hashed" or "virtual" IP Address. AnchorFree may use automatically-collected information to identify your general location, improve the Service, or optimize advertisements displayed through the Service."
What's something we find good with this addon ?
Secures WiFi connection and the price of the service is comparatively less compared to Hotspot Shield original price of $71/Year.
Hope they will improve the VPN service.