Windows 10 comes with stock themes and wallpapers that are good for regular users, but if you are someone who is looking for Windows 10 dark themes to make your latest edition look different from rest of the PC's, then we got dark themes for you.
Requirement: Few designs require a little technical knowledge because they are not easy to install, but we will notify you when the theme is difficult to Install, and also leave Installation tutorial links.
1. The Official Windows 10 Dark Theme
We know the impression you have on your face that every tutorial on the topic suggests you the official version of the dark theme in Win10, right?
The Windows 10 official dark theme does not have a specific tutorial, and it does not slow down your PC, and it makes the perfect dark theme. But, you have to enable the dark designs manually using a few commands and let me guide you through it.
Step 1: In the Cortana, or search bar, type "Regedit."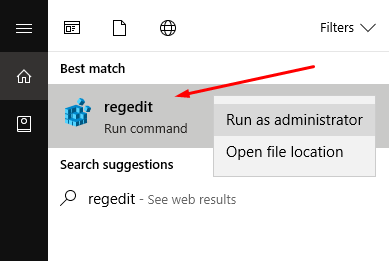 Step 2: You have to reach "HKEY_LOCAL_MACHINE\SOFTWARE\MicrosoftWindows\CurrentVersion\Themes\Personalize," which is a little bit of work, but you can do it.
Step 3: I have mentioned the "Personalize" folder that is not in the Themes folder.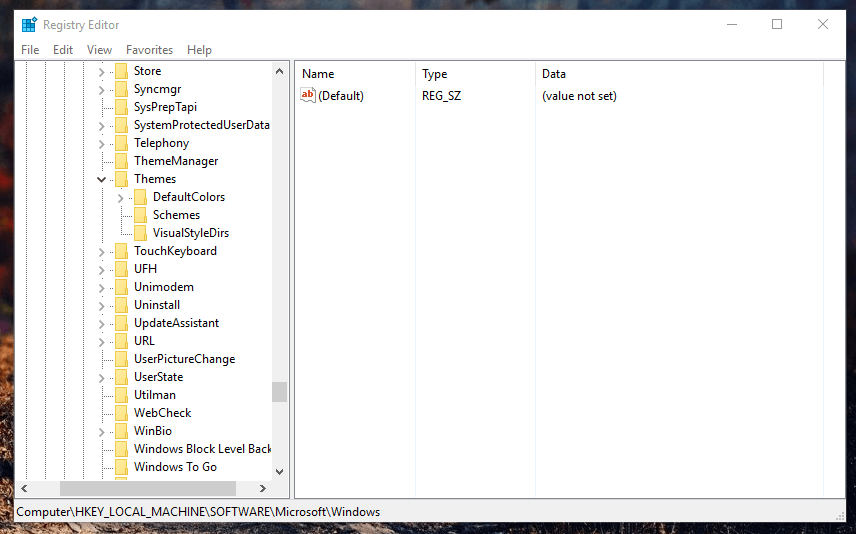 Step 4: Select "Themes" folder and you have to right-click mouse, and New > Key, which will open a folder, then name it "Personalize."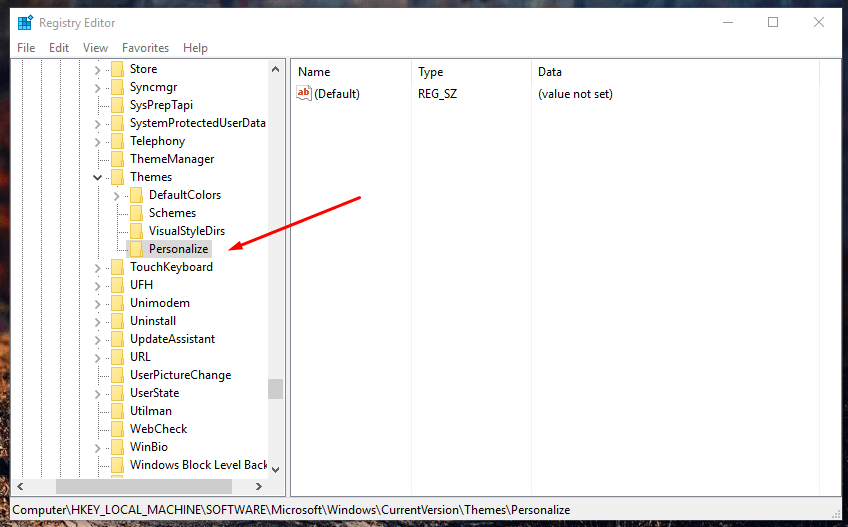 Step 5: We have created a folder.
Step 6: Right-click your mouse, and select DWORD (32BIT) value and DWORD (64BIT) value.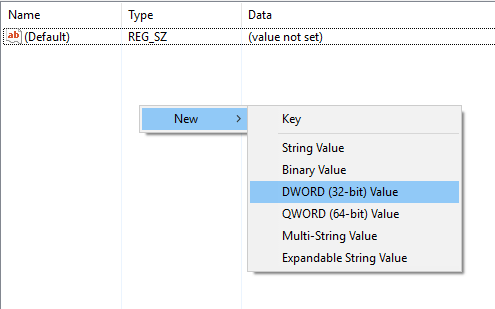 Step 7: Rename the string as "AppsUseLightTheme."

Step 8: Now, you have to set the value to "0," and check out the image for complete information.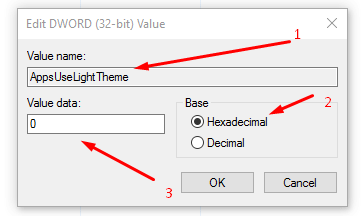 Currently, Microsoft has a Win10 dark designs in the "Windows update," and downloads the latest update from Microsoft official updates.
2. Hover Dark Areo
The Windows 10 may not come with other dark themes, but there are the developer's out there who offer dark themes Hover Dark Areo. The Areo dark theme is appealing, and it gives comfort to users who use the computer for a longer period and give comfort to your eyes. The theme comes with the black layout, and a certain level of transparency to give it an elegant view.
Apply Level: Difficult.
Download : https://www.deviantart.com/cleodesktop/art/Hover-Dark-Aero-Theme-Windows10-November-Update-574334942
3. Ades Dark Theme
This one is for those who use the computer for long hours and the design gives a level of comfort to the eyes. The Win10 Dark color designed for those who don't have technical knowledge, which means it is easy to install on your Windows 10 edition. The Windows 10 Dark design use light colours like grey, green, and blue combination to give the UI low-profile interface.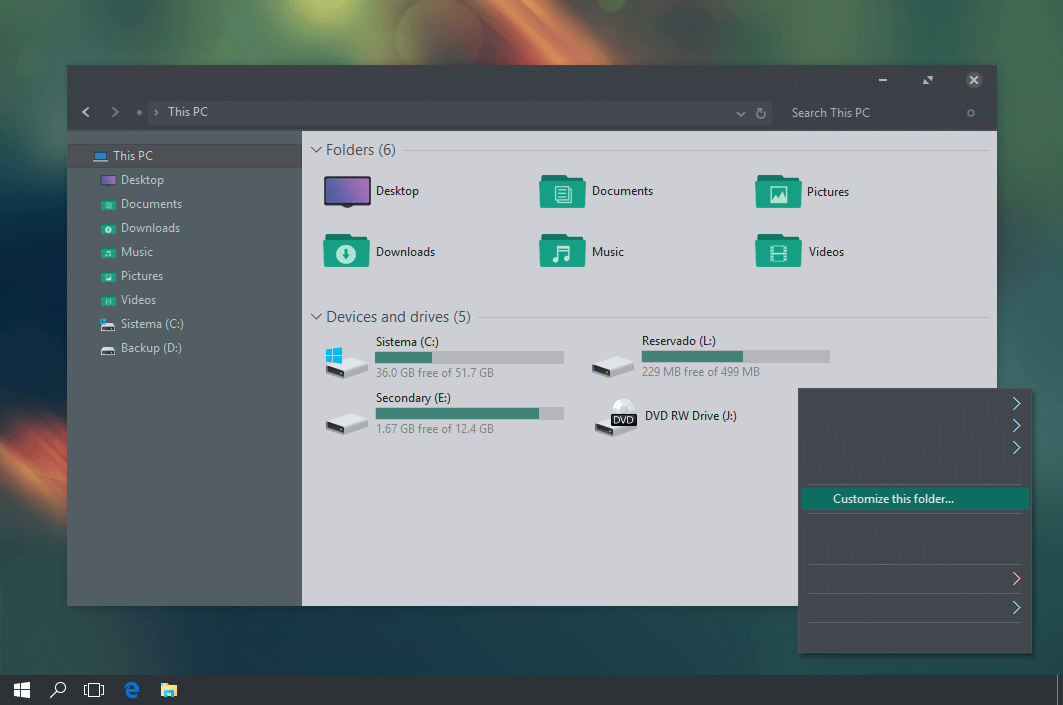 You need UXThemePatcher and download icon packs from the official developer of the theme to get the interface. The theme supports on Windows 10 Build 10586 and Anniversary Update only.
Apply Level: Easy.
Download : https://www.deviantart.com/unisira/art/Ades-Theme-for-Windows-10-600210043
4. Nost Metro Dark Theme
Its designed by experienced developers, who have also created many dark designs in the past. You need Windows 10 Fall Creators Update 1709, Windows10 Anniversary Update 1607, and Windows10 Creators Update 1703 to install the theme on your PC.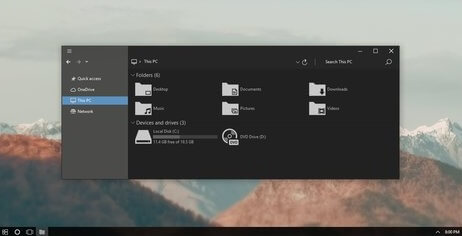 This one does not require any extra knowledge because you can use the UXThemePatcher to apply it. It comes with white theme, and the dark theme.
Apply Level: Easy.
Download : https://www.deviantart.com/cleodesktop/art/Nost-Metro-Dark-and-Light-Theme-Win10-Fall-Creator-736230532
5. Numix Dark Theme
Its designed by the same developer of Areo, and you get icons as well. The theme is not for free, and you have to invest $2.5 to buy the icon pack from the official developer. The developer has promised to update the design, and send to your registered email as well. You have to use UXThemePatcher to install the theme on your Windows 10.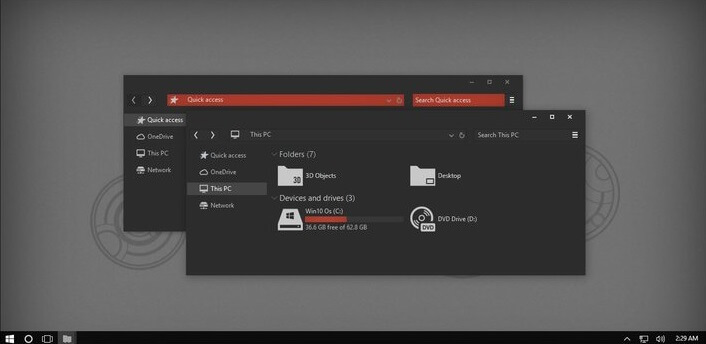 It isn't difficult to apply! First, you have to download the UXThemePatcher ( download link : https://www.cleodesktop.com/2015/11/install-uxthemepatcher-for-windows-10.html ) , and after downloading the theme file, there will be "How To Install – Read Me.txt" file. The text file will guide you through the Installation of the dark design.
Apply Level: Easy.
Download : https://www.deviantart.com/cleodesktop/art/Numix-Dark-Theme-Win10-April-2018-Update-743257880