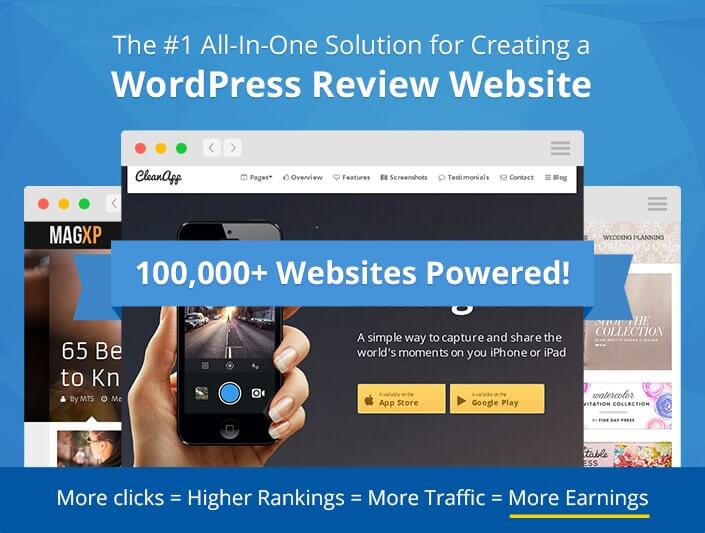 Many of us write reviews on our website but most of us forget to add the star ratings in our article and this rich snippets addition can significantly improve how your websites it shown in Google SERP (Search Engine Results Page). Don't believe us ?
Same web page before and after adding the star ratings or rich schema markup.
BEFORE

After

So what's the magic we did here?
Simple, we just adding a new WordPress plugin developed by MyThemeShop team.
So what made us to choose this WP Review Pro WordPress Plugin Compare to others ?
Simple, it just don't impact your website loading speed and CPU usage like others, here is the screenshot of the loading time of the webpage from Pingdom, with US location
Speed Test Of WP Review Pro
Test url : https://tools.pingdom.com/#!/dQDzqW/https://demo.mythemeshop.com/wp-review-pro/comparision-table/

Yeah it hardly affect the loading speed.
Not only speed there are many other features for this best rich snippet plugin
Comparison Table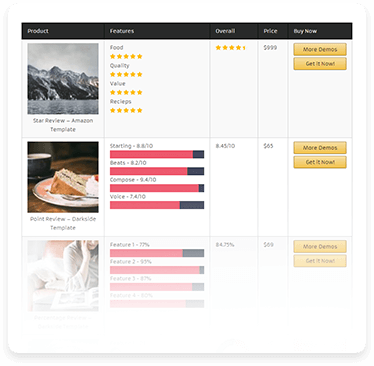 Now this a must have feature for your blog if you are writing a list article or comparing two products. You can simply add the products in a table style with their image, features, pricing and your affiliate links so that you can quickly earn and boost your organic traffic (don't forget to use table of contents plus with this plugin). These comparison table can really help the customers to choose the right product without reading the entire article.
14 Types Of Rich Snippets Supported
[button url="https://demo.mythemeshop.com/s/?ref=crawlerguys&theme=WP_Review_Pro" postid="" style="btn-danger" size="btn-default" target="_blank" rel="nofollow" fullwidth="false"]Demo
So whether you are having a tech website or a movie related page, amazon product related stuffs etc this WP plugin has all the option that will perfectly suite you.
Design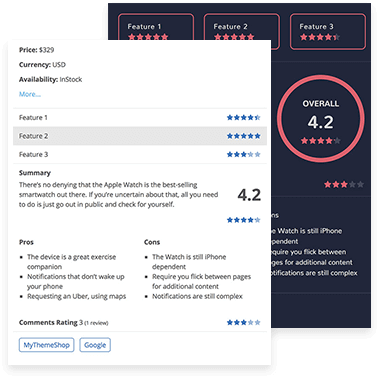 Now this is a crucial feature you need to make sure that star rating matches with your page color and its appealing to the user's eye. So in order to make sure that it matches with all the themes, they have given 16 predefined designs with unlimited color availability. Name of these designs
Default : Its just the default features that you get once you install it
Amazon : A more like amazon rating on your website to increase the sales and CTR
AquaBlue : Blue color nothing fancy here
Darkside : Those you use dark theme for your website this color combination will be apt
Dash : Here the features can be added in a single column
Edge : Just a clean design
Enterprise : This one only suites company blogs
Fizzy : Here star ratings are given in small rectangles
Gamer : Good for gaming related products page
Gravity : Now this is something unique with vibrant colors
Shell : Almost same as default desing
Tabbed : You can add 3 to 4 tabs
Tabbed2 : Just an another design
Xiaomi : A Xiaomi like design is good to grab attention once added before the content
Zine : Good for movie related websites
Different style of rating system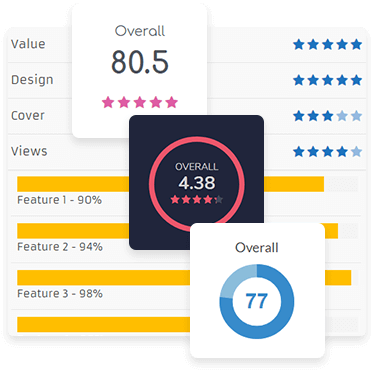 You have options to use Star, thumbs up, point, percentage, and circle. Our favorite here is star with violet colors so that it matches with our website overall color scheme. In SERP these will show only in yellow colors.
User comments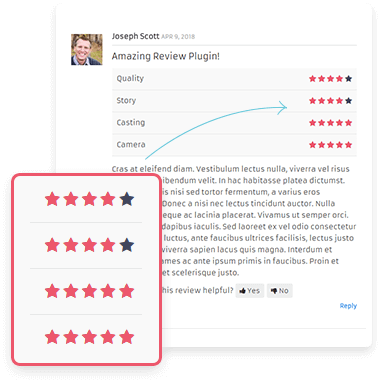 You can allow the users to leave their comments or experience with a particular product or all products listed on our store or blog. This is pretty handy feature and search engines also like those kind of comments.
Google Places Ratings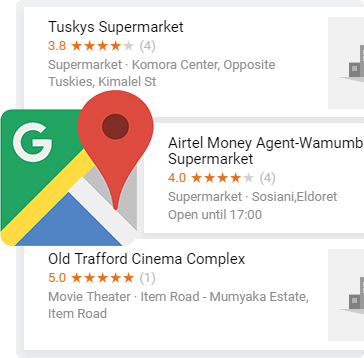 [button url="https://demo.mythemeshop.com/s/?ref=crawlerguys&theme=WP_Review_Pro" postid="" style="btn-danger" size="btn-default" target="_blank" rel="nofollow" fullwidth="false"]Demo
With this feature you can simply add all the comments appearing for a particular place to your website. Do note these comments will be same as that of the ones appearing in Maps.
Note : You can also add Yelp, Facebook comments.
Popups and notification bar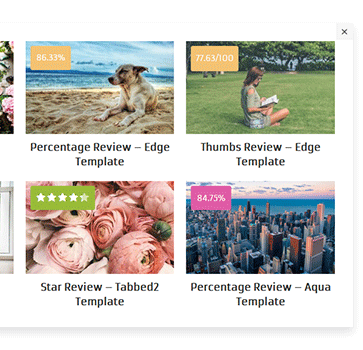 We don't really recommend you to use the popup feature as many of the web browsers comes with inbuilt popups blocker! Notification bar can bar can quickly grab the users attention when you use some bright colors like red with yellow stars and black CTR button.
WooCommerce Support
Yes this plugin support WooCommerce out of the box with CTR buttons to grab more sales for your product.
Yes, as told towards the start of the article adding this plugin won't slow your website of any sort. Now coming to the responsiveness just visit this website from your mobile browser and see if you are seeing any CSS problems or any of the design flaws.
Custom widgets
These ones will help you to showcase your reviews on the sidebar or towards the footer if your WordPress theme support the footer columns.
Dedicated Support
Since this is a PRO item it comes with 24*7 support, just throw your query and within 3hrs you will get a reply with solution to your problem. For this you can either contact them via email or community forum.
What if you are using another rich snippet or star rating plugins ?
Don't worry there is an import option and so you won't lose anything for switching to WP Review PRO version.
Is it good to use nulled version of this product ?
Nope, these packages will be modified by the uploader and will open some backdoor to your websites which will ultimately make your website stand still! Also some people injects many links which won't be visible to you but it can be seen by SEO bots. So buy the genuine version.
What about documentation ?
Its well documented and there are video tutorials also.
Is it good to use lite version of the same plugin ?
Yes, you won't get all the features like the pro build.
Can a customer drop review ?
Yes, you can enable that from the settings or you can enable it for individual pages.
What about shortcodes ?
Yes, its also supported and you can add the rating to any position on the web page.
Final Thought
WP Review PRO WordPress plugin seems to best and top rated product with many features that can surely increase your organic traffic as well as the number of affiliate sales that you will make. If you find any other useful feature of this plugin or have any problems with the current version