A number of times we wish to create a community on our website where people can interact with each other and get their queries answered by other members of the community. We even want to add paid membership section, enable private messaging, allow users to share and submit blogs, and turn the website into a resource. How it is possible?
ProfileGrid is a newly launched free plugin in the WordPress Repository which has been admired by many because of its powerful features. You can now create communities, give restricted access to blog content, enable users submit & share the blogs, turn on private messaging, create sign-up pages, and do much more than this using this awesome WordPress plugin. Let's have a brief insight about this plugin.

ProfileGrid – The Introduction
ProfileGrid is a profile building plugin that introduces the concept of user groups. It has been specifically launched to make community building easier for the users. You can create different profile structures for different users in different groups using it. Each profile page represents a single member on your website who can be reached through multiple ways, the most common being the user directory. You can enable paid memberships on your site, integrate payment system, and build big communities using this WP plugin.
Ultimate Features of ProfileGrid Plugin
ProfileGrid is powered with some of the most exclusive features that are hard to find in any plugin of its type. It was launched by the company to make community building an easy process and help the users add some quality functions to their WordPress site. Some of the greatest features of ProfileGrid are as follows:
Groups Manager
ProfileGrid's Group Manager lets you manage different groups. You can create new groups, set new rules for the groups, define user operations in these groups, duplicate the groups, and perform different settings in these groups.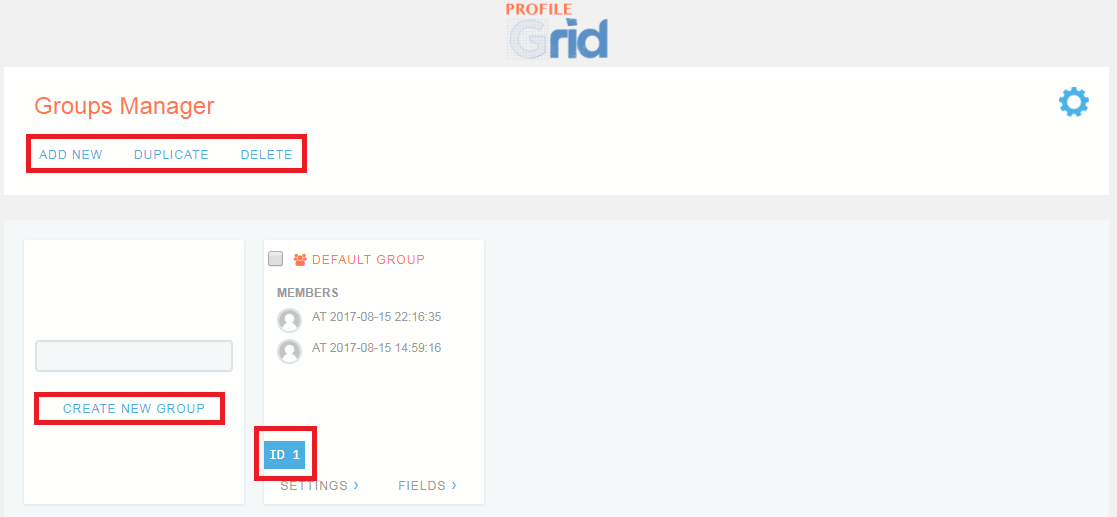 User Profiles
The 'User Profiles' option lets you create new users, activate or deactivate the users, move users to different groups, search users by group, and can view just any user.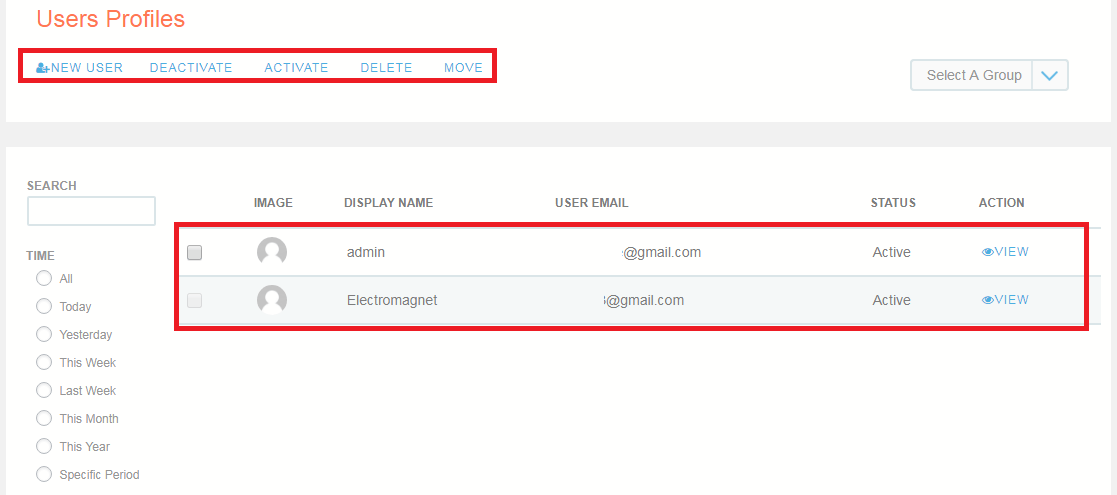 User Blogs
The blogs submitted by the users can be published or removed by visiting this option. You can check which user has submitted the blogs and which blogs you need to publish. You can even add new blogs and tags to the user-submitted blogs.
Email Templates
You can create new email templates that can be sent when a new user registers to your blog/website. These emails can also be sent if you deactivate any user or warn users of different groups as well. These templates can also be deleted with just a click.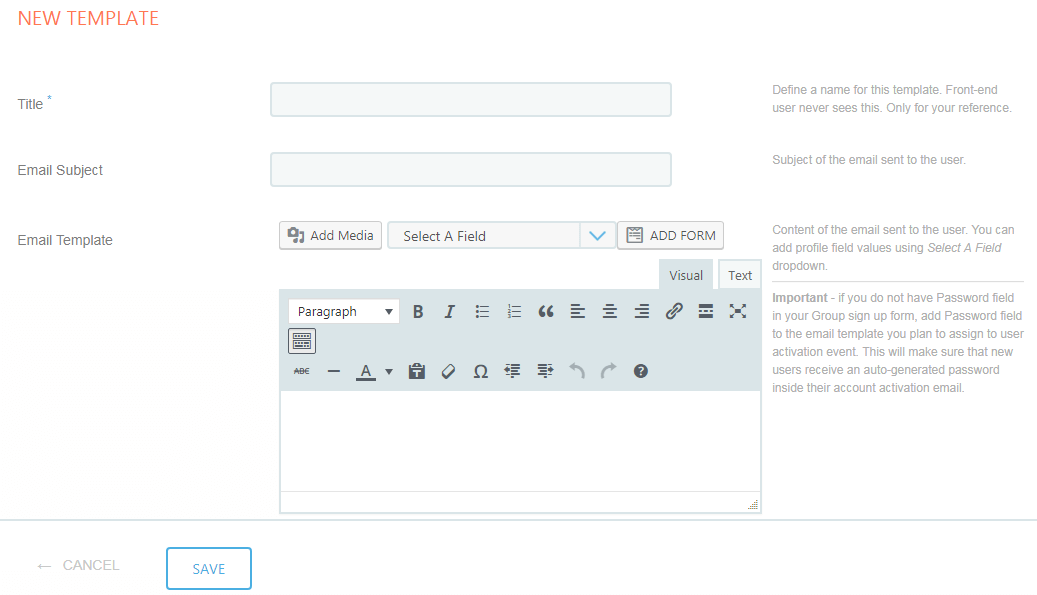 Shortcode
Make use of the shortcodes to add different functions to your blog's page/post. You can add registration forms, generate user maps, and perform many other tasks using these Shortcodes.
Extensions
ProfileGrid offers a number of free and paid extensions to improve the overall functionality and enrich the user experience. You can add Stripe payment system, customize user profiles, customize the group fields, add geolocation, and do much more using different extensions. It offers 11 extensions to its users.
Pricing
ProfileGrid is free plugin, though you need to spend a little amount on buying some extensions if you need them. A few extensions are available for free while a few will cost you some amount. You can buy the complete extensions bundle for $49.95. It will also include the extensions that will be released within 1 year of making the purchase.

Pros
A free community plugin.
Welcome paid signups to your blog.
Customize the profiles for different types of users and groups.
Embed shortcodes for different items anywhere on your website.
Cons
Need to buy Extensions to use a few features.
Single Extensions are a bit costly.
Over to You
ProfileGrid is one of the newest plugins in the WordPress Repository that has been launched recently to help the users in building community. It is a totally responsive plugin having built-in intelligence. You can integrate some of the extensions to the plugin and embed a few powerful features to your blog. Overall, ProfileGrid is a unique community building plugin that is cuddled with some of the most extraordinary features.