We are using Avast Antivirus and Avast Security for a very long time because we have found it very useful to protect our PC from all online threats like Malware, Trojans, and other threats that come from various sources.
Over the years, the Avast has become very smart, and they started to add extra features, which are supposed to protect us from all kinds of threat. They have introduced browser plugin, safe browser, and other features.
One of the popular features they have added is SecureLine VPN, which is a Virtual Private Network from Avast.
What is SecureLine VPN?

Avast is known for protecting your Windows 10, Mac, and smartphones, so they keep introducing new features to the program.
Every feature they add is essential for various uses, and this time they have added VPN option, which is a needed option. Did you know that more than a 50 million people buy third-party VPN paid service on a monthly basis?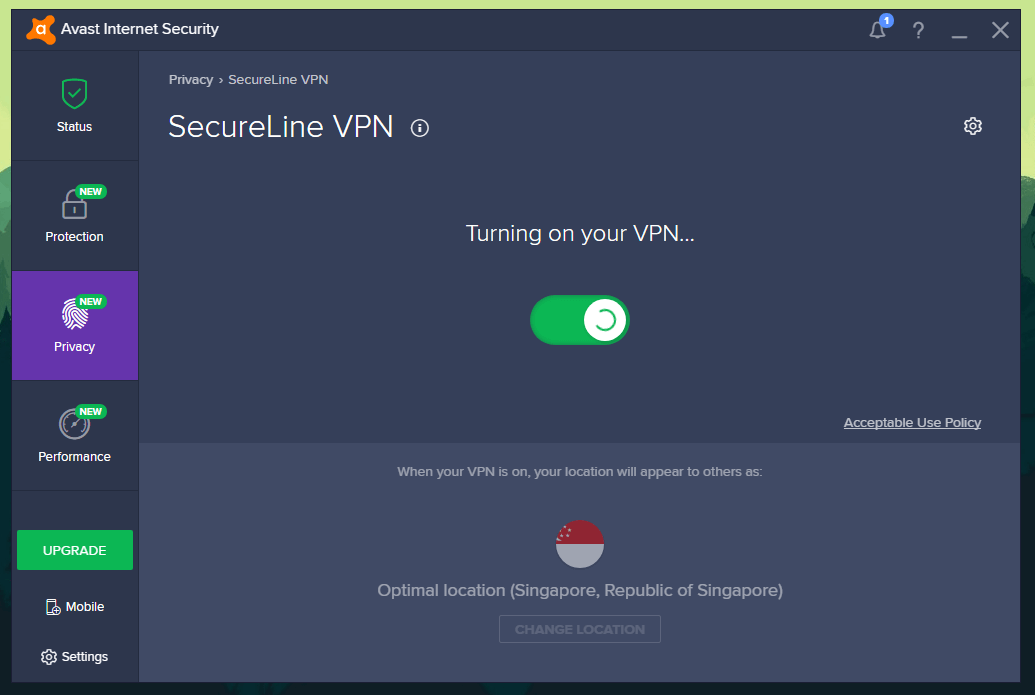 Avast has added it to their premium plans, so you no longer have to spend hundreds of dollars into Virtual Private Network, and one of the amazing parts is that TRUST won't be an issue anymore.
However, is it worth your time? We have tested many Virtual Private Network services in the past, so we make the best judge when it comes to comparison.
How do we review?
Many reviewers usually list PROS and CONS, and it doesn't give you complete information. What we are going to do is a little different.
1 – We are going to list the features, which SecureLine VPN has to offer.
2 – We are going to compare the features with POPULAR & Trustworthy Virtual Private Network service out there.
3 – We will also mention the missing features and its importance.
Let's get into the review.
SecureLine VPN Features
We are going to list the number of features, which we Avast has shown in the features tab.
No Logs – In simple words, if you are surfing and downloading content from any website, then Virtual Private Networks save your web activity data. Avast does not save any logs of your web activity, so you are completely anonymous.
DNS leak protection – There are only two ways the Internet can access IPv4 and IPv6 protocols. When you visit a website, then your browser will communicate with website server, which is nothing but communication between two people. Privacy invaders and Hackers can eavesdrop, which is known as DNS Leak. The good part is that Avast SecureLine does not let third-party to eavesdrop.
57 locations in 34 countries – The Avast SecureLine has added servers in 34 countries, and you get 57 locations to choose from, so you can access any website that is blocked in your country.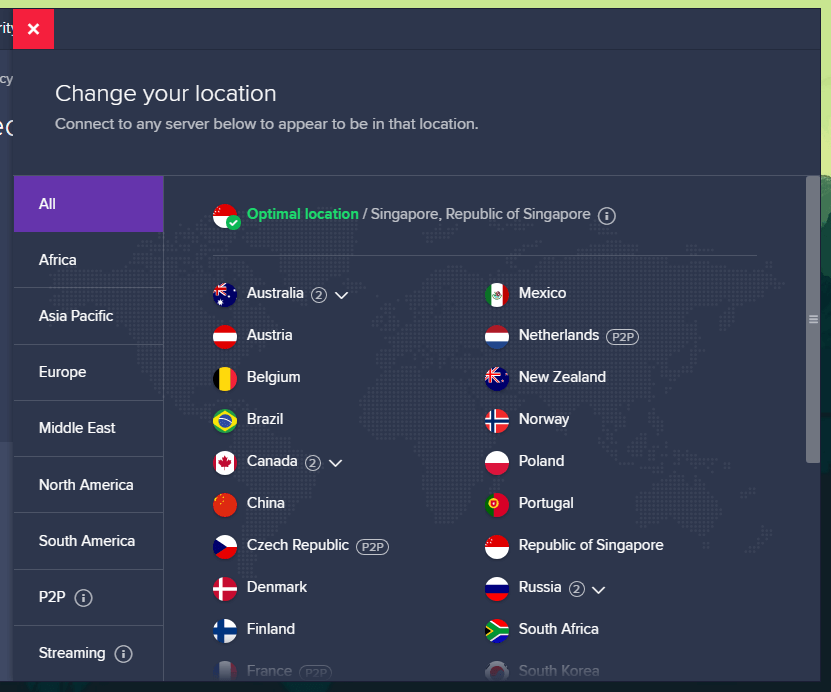 Secures any Wi-Fi or network – If you travel a lot, then you should know that Hotspots, Networks, and other Public Wifi can steal your information. Avast SecureLine keeps you safe from such networks.
256-bit AES encryption – The incoming data and our going data is protected (Encrypted) by 256-bit AES encryption. Now, to those who know that AES is adopted by the Government of the USA and other countries as well. It's advanced and powerful according to the Wikipedia sources.
Learn more : https://en.wikipedia.org/wiki/Advanced_Encryption_Standard
Open-source privacy protection – It creates open source VPN and an SSL certificate, which is most secure way claimed by Avast.
Single Shared IP – Only Avast SecureLine users can use these locations, and you will become invisible to others.
Compare
We are going to compare it with NordVPN, Windscribe, and HotSpotShield.
Protection – The protection of Avast SecureLine such as Encryption, DNS Leak, No logs and Single shared IP is fabulous. There is no doubt that Avast Company is much more reliable than any other VPN company.
Reach – Avast SecureLine has 57 locations in 34 countries, which is common, but they are only available to the premium users. Not only that they provide Peer to Peer customer support, which is lacking in many VPN companies right now.
Performance – We have not tested the Internet speed you will get after enabling Avast SecureLine, but it will be decent as they are known for their quality over the years. But, the software installed on your Windows or Mac will not slow down your hardware at all.
Price – Regarding features, you will find every important feature on the platform. But, the price is something you should look at because it cost lower than any other company we have seen. NordVPN cost you $120/Year, while Windscribe cost you $88/Yearly.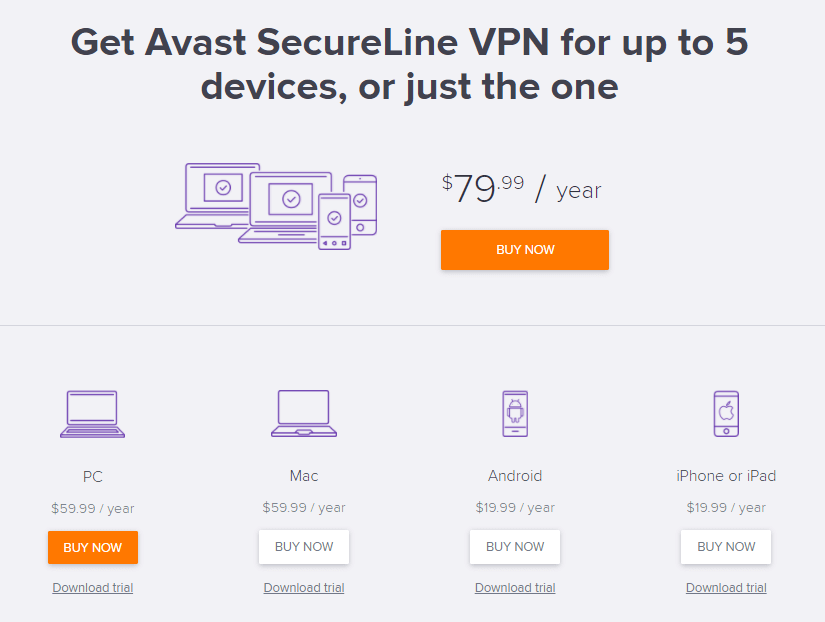 Can you guess how much Avast SecureLine? Only $59.99/Yearly.
Try Avast SecureLine now : https://www.avast.com/en-in/secureline-vpn#pc
Are there any free trails ?
Yes you can get their fully featured pro service free for 7 days after that you can either stop using it or you can pay them and continue to use their service.
Conclusion
Avast doesn't have three or four plans, they have only one, which is a fully-featured plan without any limitations. For home and business people, this should work pretty fine. Let us know your thoughts and plans in the comment section below.