Privacy is a major security aspect in many countries, but there are no proper regulations over the usage of internet, and country laws cannot protect you all-time. You, as the internet consumer have to step forward and take over the security and keep yourself protected from hackers, trackers, ad networks, and access blocked websites. Millions of websites are blocked in your country, and you can bypass the restrictions and access your favorite sites.
What is VPN.SURF?
VPN stands for Virtual Private Network and it is a physical server somewhere in the world that has an active internet connection and allows remotely connected users to access the internet from that IP address. The physical server has security software that will protect the users from getting tracked by the corporate, web trackers, government surveillance, and more. Since it is a physical server, then you can access blocked/banned websites and restricted sites in your country. Let us look at features, services, and functions offered in the package by VPN SURF.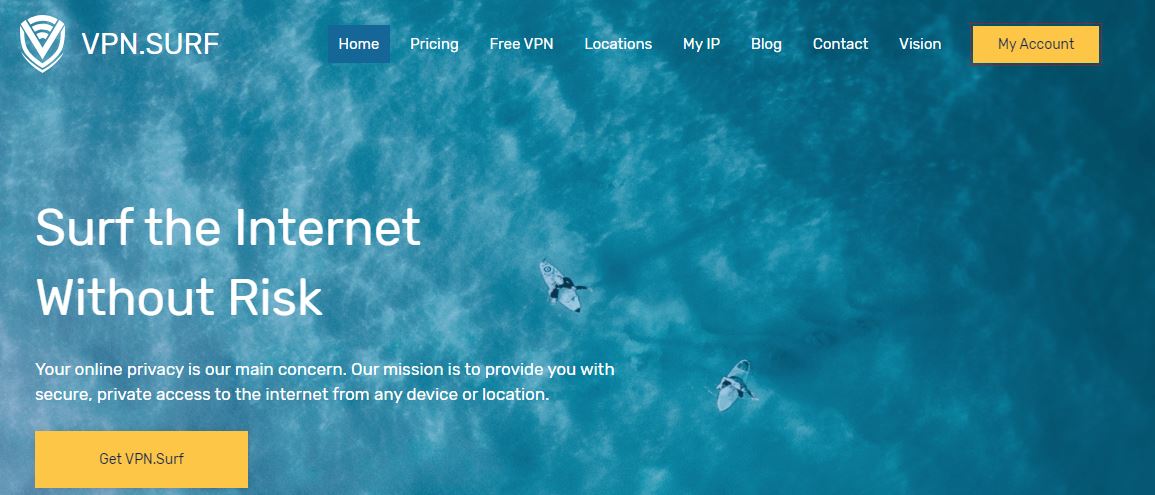 1. Unrestricted Access
Users can access blocked & banned websites from the homeland. You have unlimited data transfer and connect three devices using one account.

The local client can create a secure connection and help you access the blocked/banned using the selected VPN location.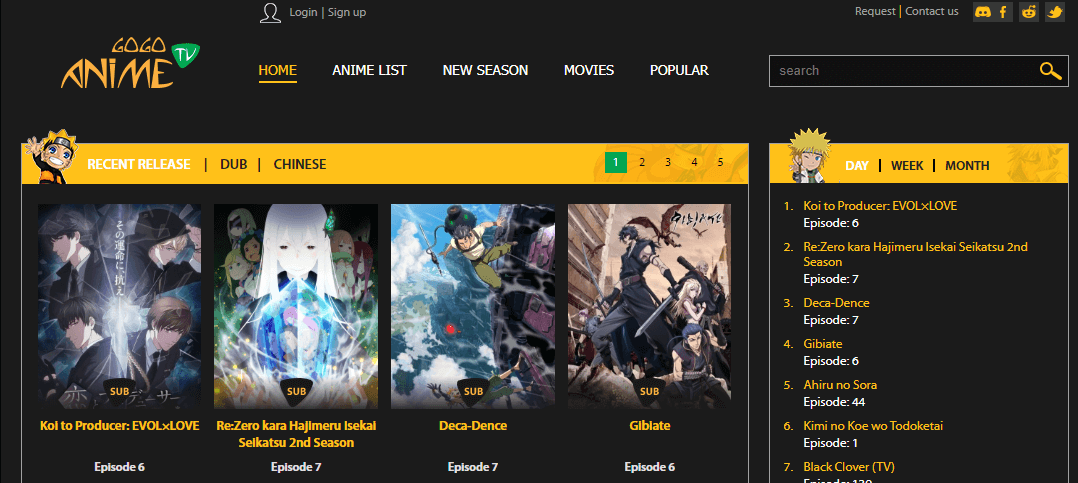 Users can access popular websites around the world without restrictions whatsoever. It doesn't matter if your ISP has blocked it or government has taken one step forward to do so.
2. Server Locations
If you are paying for the service, then you have the right to have multiple locations to preserve your privacy. Fortunately, VPN SURF added plenty of servers around the world, and you can keep an eye on the internet without getting tracked back.

The VPN service provider has 28 active servers in 11 countries, and they are adding even more in the coming days. You got European, Asian, Western countries on the list like USA, UK, Germany, Canada, France, Romania, Austria, Australia, Netherlands, and Singapore.
The service provider covered popular countries where we would go checking content and access websites that are blocked in our country. The USA has very few restrictions compared to other countries, and Singapore is the same.
3. Cross-platform support
Millions of internet consumers have shifted from Windows desktop-class operating systems to the smartphone for office work, communication, media consumption, and more. We have moved from Windows to Linux and that triggers the question cross-platform.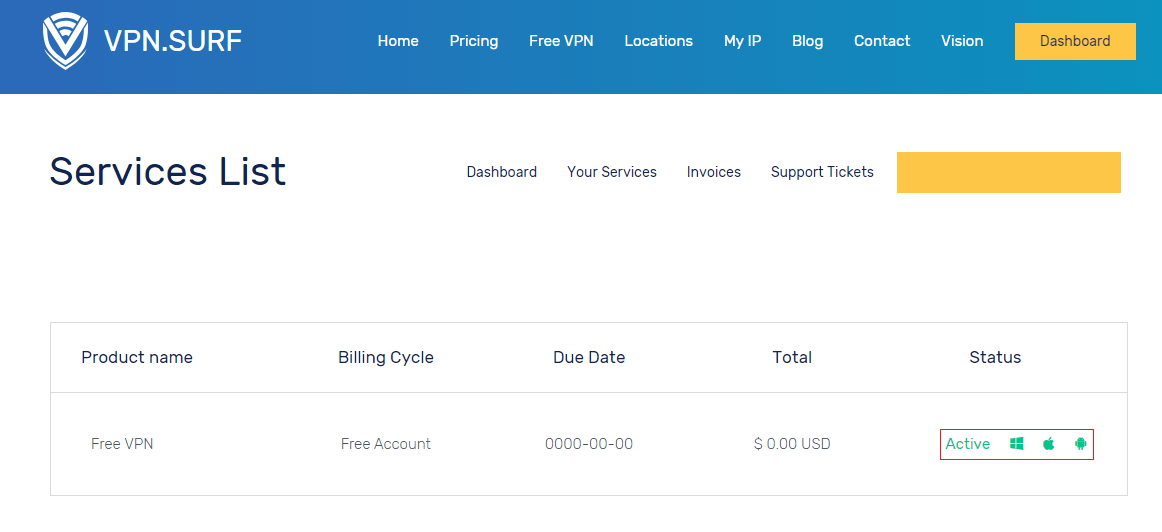 The VPN service provider added cross-platform support and you can use the VPN services in Windows PC, Linux PC, macOS PC, Android, and iOS platforms. Don't forget, you need one account with an active subscription to use on three devices. Your small family or team can use the VPN service without spending an extra dime.
4. Stay Anonymous
Your internet connection has an IP address and it is connected & visible from your smartphone, desktop, laptop, and tablet. Websites that you visit can monitor your activity on the site, and web trackers monitor outside of the sites. Your activity data is stored by the web trackers and filtered by physical IP address, and that's how the advertisement companies know who you are, and where you are coming from.
With VPN SURF, you are accessing websites using selected location, and web trackers, website trackers, & others are landing on the VPN server. Your IP address is masked & nobody will ever find out, who you are and what you were doing. Your identity is secured, and no one knows what you were doing, even if the Internet Service Provider figures out if you were using a VPN.
5. Security
VPN service providers use standard 256-bit AES Encryption to secure the connection & VPN SURF confirmed that they use IKEv2 256-bit AES encryption during out chat. The company is based in Lithuania that comes under Baltic region of Europe and it secured by European Union Data Law Protection.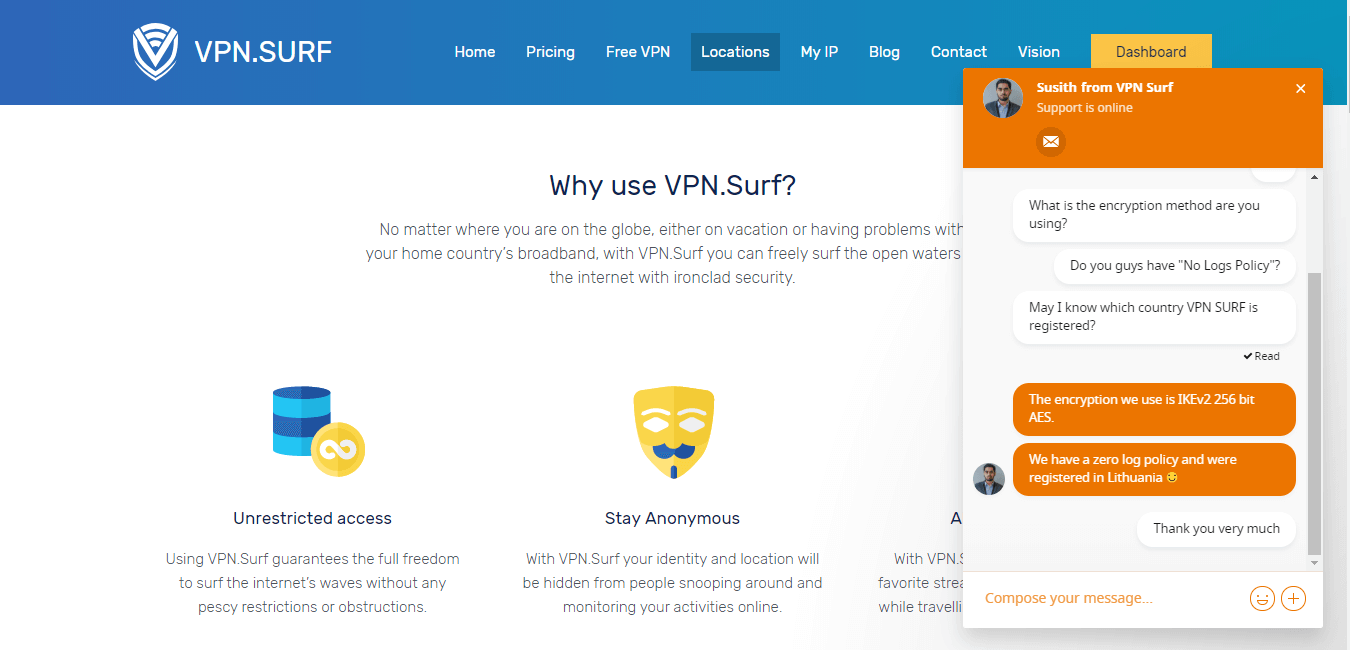 However, you cannot find this piece of information on the official website but we had a straightforward chat with the team, and they answered this question for us.
Bottom Line
VPN SURF is an affordable Virtual Private Network service provider, who is aiming to provide anonymous surfing and unrestricted internet access to the users. The company is moving fast and adding more features for new customers, so you won't feel left out of the system. Let us know what do you think about VPN SURF in the comment section below.