Some regions or countries block certain websites in specific region and people there are not able to get their much needed services because of this Geo blocks. The solution to bypass the blocks set by a country or ISP or website is to use a piece of software tech called VPN or Virtual Private Network that enables you to get back your Internet freedom with an advantage of privacy.
When you search for a VPN service provider I am sure that you will get a tons of name offering their service for free to premium.
We always recommend you to choose a service provider that have premium plans as they are more legitimate and have better business ethics. One such provider is Windscribe based in Canada.
So before writing this review how long did we use Windscribe ?
I am ( means author of this article : George ) using their service since August 2016.
Windscribe Review | Windows 10 And 8.1
Like all other providers signing up was way too easy and what's best thing is that you don't have to pay anything as there is a free plan that will fetch you 10GB/ per month of encrypted bandwidth.
And we think they give more encrypted data compared to any other freemium VPN providers.
Logging and security
Here is a direct scoop from their FAQ page
We do not store any permanent access logs or monitor what our users do. You can sign up without an email address, and pay with Bitcoin, so we would have no idea who you are. For more details, see our Privacy Policy.
They log for 3 minute as per their privacy policy page.
For the duration of your connection we store the following data in a temporary location: OpenVPN username, VPN server connected to, time of connection, amount of data transferred during the session. This data expires and is discarded within 3 minutes of session termination.
Protocol used by them

Encrytion
AES 256, with SHA 512 for data authentication and RSA 4096 handshaking
WebRTC and DNS leak : No
Speed and bandwidth
In our test with 34Mbps connection, US location gave blazing speed and other location speed was not that good! and we can rate the connection speed (expect in best location mode) by hover over the range bar, from the client itself so it will directly reach the devs.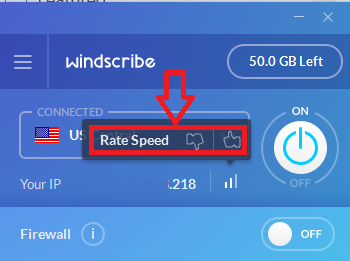 Connection drops : Didn't see any probs here.
What if the connection drops ?
Don't worry there is an auto connect and kill switch.
Bandwidth
Except in free plan all the plans offer unlimited bandwidth.
Windscribe Windows 10 VPN client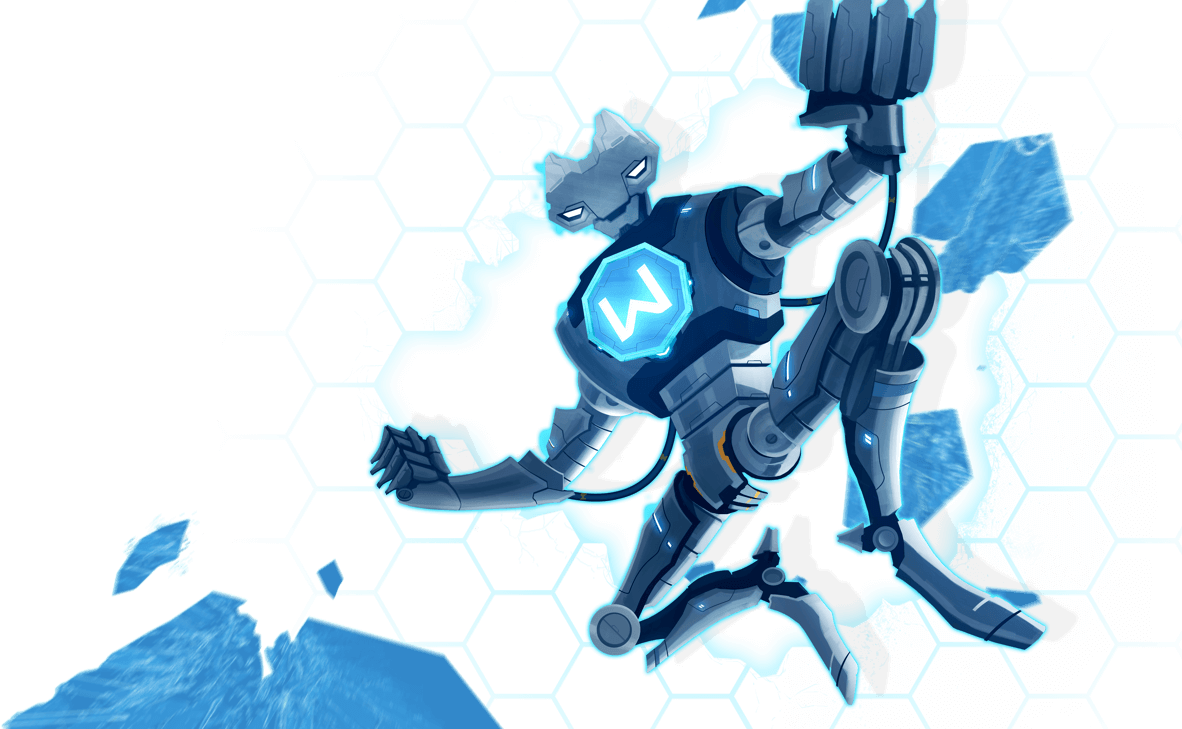 Light weight client looks elegant and easy to use in short.
Just tap the power button and your will be connected to best location automatically or you can choose the region that you wish.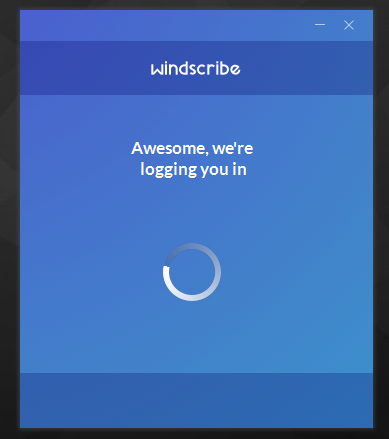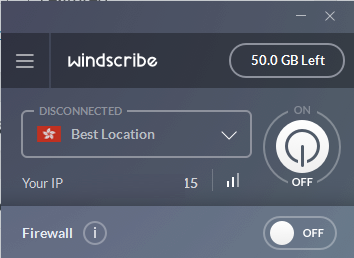 Regarding kill switch (that won't allow any app or software to connect to internet when the VPN connection drops), yes there is one and its also available to free users as shown below.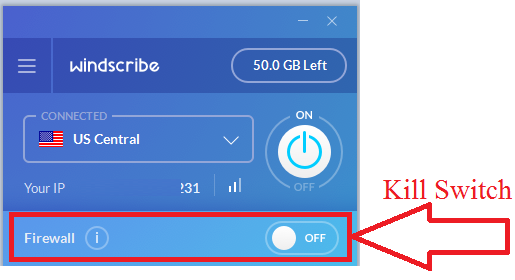 From the settings panel you can set or modify the software settings and you can see the image of it below.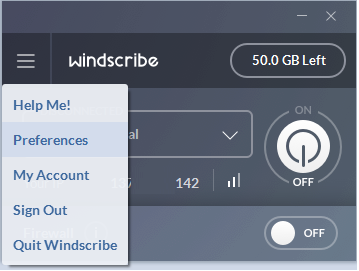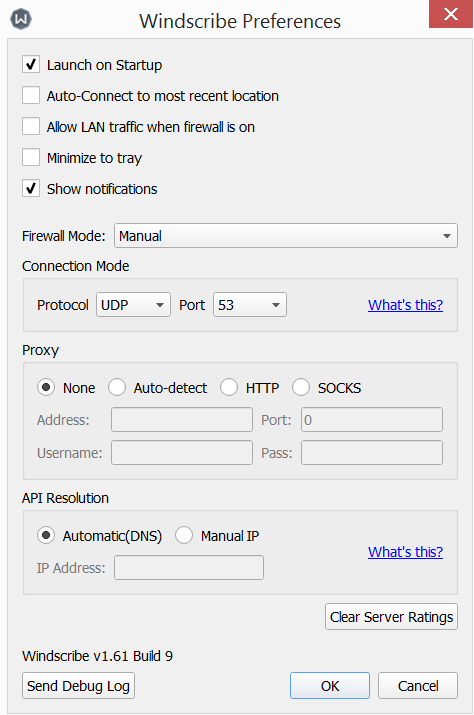 Simultaneous connection
Unlimited Devices, yep connect as many device you need 🙂
Torrent or p2p support
It's supported on all servers 🙂
VPN server location list
Free servers
US East
US Central
US West
United Kingdom
Canada East
Canada West
Hong Kong
France
Germany
Luxembourg
Netherlands
Premium servers
Italy
Iceland (new)
Vietnam (new)
Mexico
Norway
Romania
Spain
Sweden
Switzerland
Ireland
Denmark
Poland
Austria
Czech Republic
Hungary
Finland
Bulgaria
Belgium
Latvia
Ukraine
India
Russia
Turkey
Egypt
Israel
South Africa
Brazil
Australia
New Zealand
Japan
Singapore
South Korea
Taiwan
Malaysia
Support provided
Yes to all users via tickets system.
So why they are not using any live chat software?
Here is reply from team given to bestvpn team
"No on the LiveChat, as it's a 3rd party service which I'm categorically against having on our website since they can and do compromise privacy of visitors (potential customers) to our website. I've written an article about this a while back. As for the [user] forum, we also currently have no plans to add it. We're positioning ourselves as a privacy company for those who never used a VPN (or even know what that is), so we're putting a lot of work into development of our clients so they simply work, in every possible scenario. If you need to go on a forum and ask people questions, we've failed at what we're trying to achieve."
Our take : Yes live chat software can track users location, browser, screen resolution, ip address and much more!
Is Windscribe a registered service provider?
Yes visit you can visit their official website from Google Chrome or Internet Explorer or Opera Web browser and you will see a green address bar ( EV SSL from Comodo) as shown below showing where they are exactly based

Supported payments
Bitcoin ( we recommend you to use this and completely go anonymous)
PayPal, Visa, Master Card, American Express, Paymentwall
Other service they offer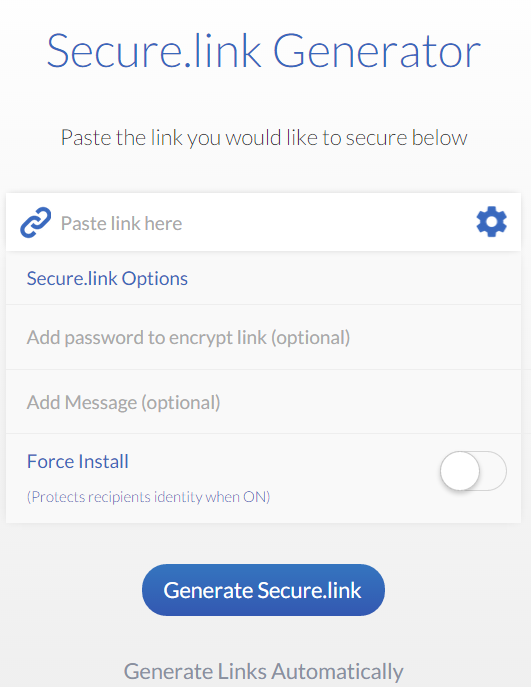 Secure link
Its a url shortening service with an added advantage like it tells the user is the website tracking you ? Here is the snap of CNN, tracking its user with 11 trackers, really 11 ? Its actually more than that as per Kaspersky tool.
Also you can earn some money with this secure link tool if your friend install the software and upgrade to premium plan.
Supported OS, browsers and devices
OS
Browser
Devices
Android
iPhone, iPad
Blackberry
DD-WRT
Tomato
Flash routers
Signup process
Its just fairly simple you don't even need a email address for 2GB plan, just need a user name and password. But for other plans ( that includes 10 GB free plan also) you need an email confirmation.
Plans and pricing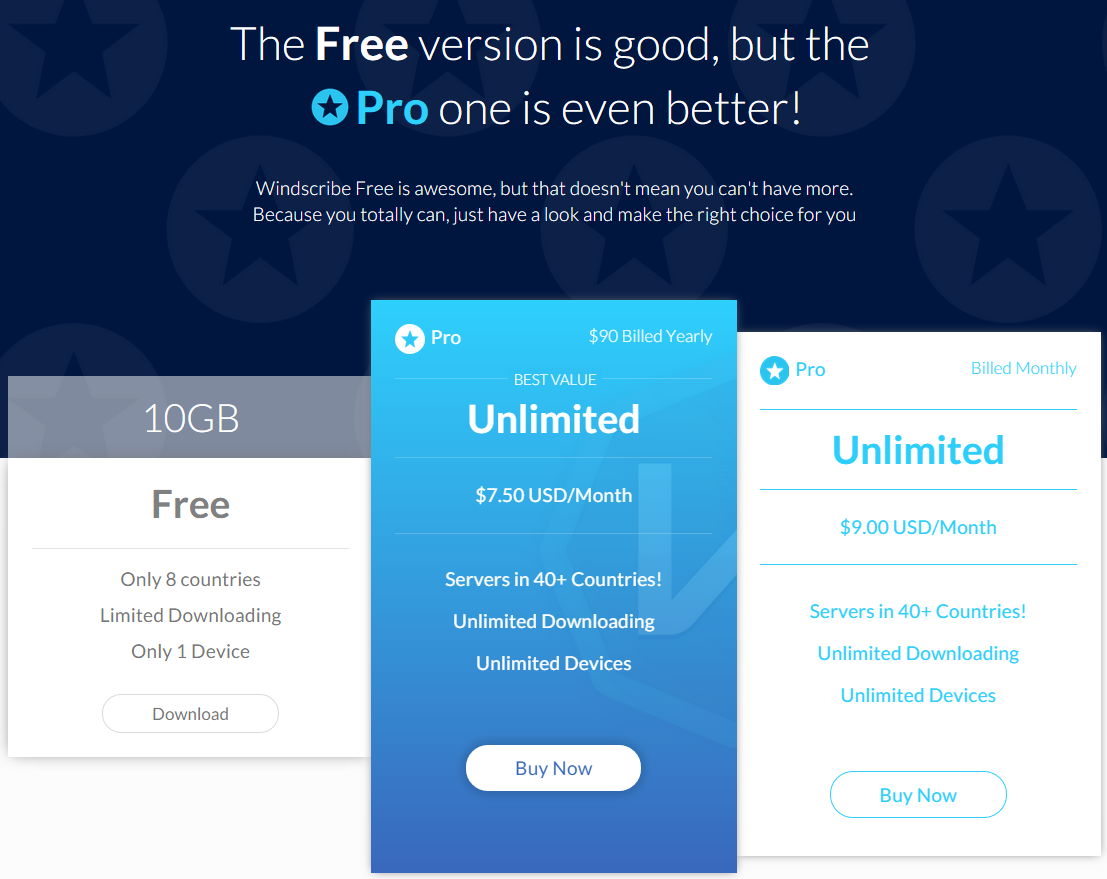 In short
Pros
No strings attached free plan with 10 GB/per month
No connection logging when we take as a whole
Shared IP
Zero tracking even when you visit their official website
No DNS leak
Dedicated and auto kill switch
Verified business by Comodo ( Canada)
Sleek and simple to use Windows 10, 8.1 client
P2P supported supported in all locations
Ad and Tracker Blocker for Chrome, Firefox, Opera
Cons
No dedicated app for android ( will be available in January 2017)
Only one protocol to choose from, I think there should be SSTP as some some region even blocks VPN technology.
We did see some client hiccups when we ran it on Windows 8.1 API error,  in Windows 10 it worked like charm
Final verdict
Windscribe seems to be serious in protecting users privacy and their official website don't track any user info unlike other competitors.
Till now I am satisfied with their VPN service even though they are new but they really need to improve their secure link tool.
This Windscribe review is written by George.
For conducting this Windscribe VPN review he used
Windows 10
Windows 8.1
Google Chrome, Firefox, Internet Explorer and Opera
If there are any doubts or clarification needed on Windscribe VPN service just drop a comment here.