YouTube is the most popular video platform where users can watch all types of videos, movies, tutorials, trailers etc. The platform even lets you upload your own videos with which you can start earning money by making use of Google's AdSense platform. YouTube comes with some restriction to limit the viewership. An uploader can limit the viewership to some specific origins only. To watch such restricted videos, FilterBypass YouTube Proxy is here for you.
Proxies are the most useful things on the Internet that allows you to watch restricted contents from any websites easily. If you have come across with a tagline "Video Unavailable, the uploader has not made this video available in your country", then you can unlock and watch such videos using FilterBypass YouTube Proxy.
FilterBypass is one of the most trusted and highly recommended proxy providers in the web-world. They have a special proxy for the YouTube lovers who are restricted to stream some videos. This Proxy enables you to watch such restricted videos without any hassle.
You can watch the videos just like any other videos on the YouTube platform. In fact, this is the only Proxy provider which lets you stream restricted YouTube videos in 480p/1080p quality. The Proxy will not compromise with the video quality and you will have the same experience of using the YouTube videos by applying it.
Apart from this, there are some schools and colleges where students are not allowed to explore YouTube. They block YouTube for the Schools and Colleges so the students can't misuse this platform while they study. Well, using this FilterBypass' YouTube Proxy, the students can easily unblock YouTube and start exploring all the videos. Before we jump on to the guidelines of using this proxy, let's check out some of the useful features of this Proxy first.
FilterBypass YouTube Proxy- Key Features
Easy to use Platform designed for everyone
No need to sign in with your Google account, it works without the need of login
Unblocks any type of YouTube videos quickly
Listen Mode saves your data when you try to listen to music tracks on YouTube
Can unblock Restricted Videos on YouTube easily
Auto Mode lets you change the video quality as per your Internet connection's speed
Also, unblock YouTube from Schools and Colleges
Free to use platform doesn't ask for any fees
No need to use any VPN alongside this Proxy
Works independently on Smartphones, Tablets, Laptops, and PCs
If you are bored with the message "Video Unavailable, the uploader has not made this video available in your country" and want to unblock the viewership restriction from such videos, then here we have prepared a detailed tutorial to unblock such videos through YouTube Proxy by FilterBypass.
How to watch Blocked YouTube Videos?
The first thing you need to do is go ahead and launch YouTube on a respective PC browser.

Now go ahead and copy the URL of the video which is restricted in your country or region. If you are seeing "Video Unavailable, the uploader has not made this video available in your country" this message on your screen, it is the time to unblock this video and remove the restriction from this video so you can watch it. Make sure you copy the URL of the restricted video first. After that, go ahead and launch the FilterBypass YouTube Proxy. Scroll down the page and you will see a section with a YouTube URL Field.

Make sure you paste the copied URL of the blocked video into the Field. Click the Surf button.
The next page will show you the restricted video of YouTube. You need to just click the Play button and the video will start streaming.
Apart from this, FilterBypass has recently introduced a new feature for mobile users. If you are listening to your favorite tracks on YouTube through your phone, you can simply use the Listen Mode which saves a lot of data. The Video will be paused and you will only listen to the audio of that track.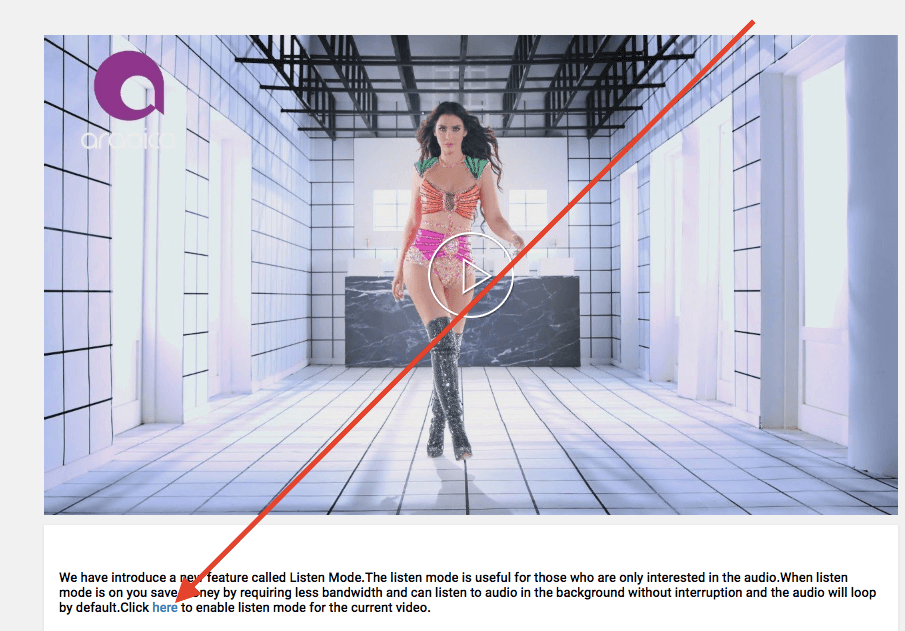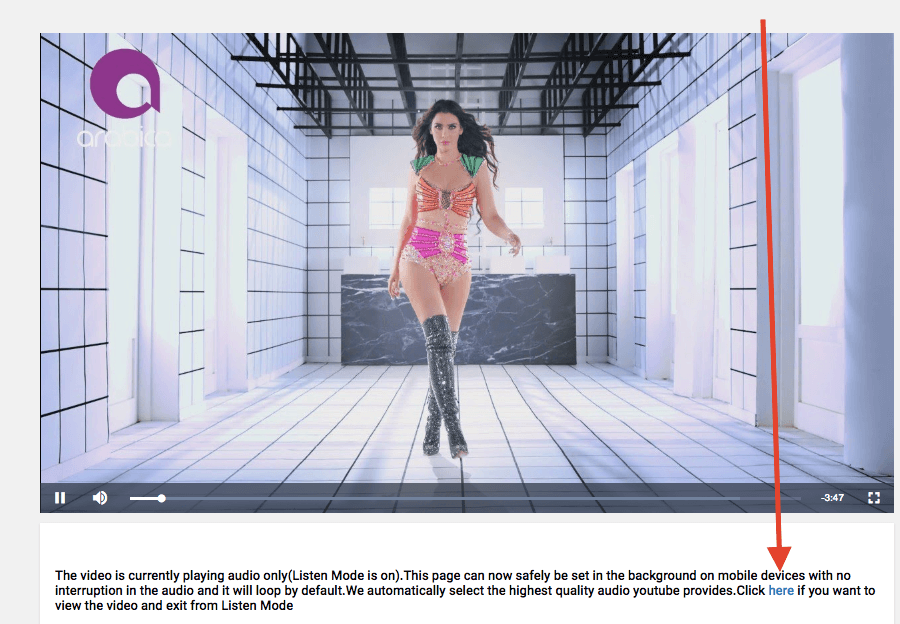 Since the feature is just introduced, you can see a message regarding this in the unblocked video. Make sure you click the given option and the video will be paused and you will only hear the Audio track. You can also undo this by clicking the same option.
To make things easier for you, FilterBypass is also coming up with a new way to unblock the Restricted Videos of YouTube. For that, you just need to add *proxy4* after the http://www. In the restricted URL of the video.
Eg. If the restricted videos URL is: https://www.youtube.com/watch?v=lWA2pjMjpBs
You just need to replace this URL with https://www. *proxy4* youtube.com/watch?v=lWA2pjMjpBs
The video will be unblocked and you will be able to watch it even if it is restricted in your region.
Conclusion:
FilterBypass YouTube Proxy is one of the most and easiest ways to unblock YouTube's restriction. Since it's an easy to use platform, it takes only a few seconds and you will have that blocked video streaming on your screen. Go ahead and give this platform a try now!