Introduction
Are you planning to start your own Digital Product eCommerce Store but do not know what digital products to put up for sale? Well, this article will definitely help solve your problem.
In the world of online selling, your business' success and failure coupled with your marketing strategy, depending on how sellable your products are. Although physical goods still dominate the world of eCommerce, digital products are on the rise and choosing between digital or physical is going to come down to the amount of time you will invest in the business and of course the passion that you have for a specific product.
Today, we will be discussing what are top digital products you can sell online, and how to decide what to choose among them to offer for sale.
What are Digital Products?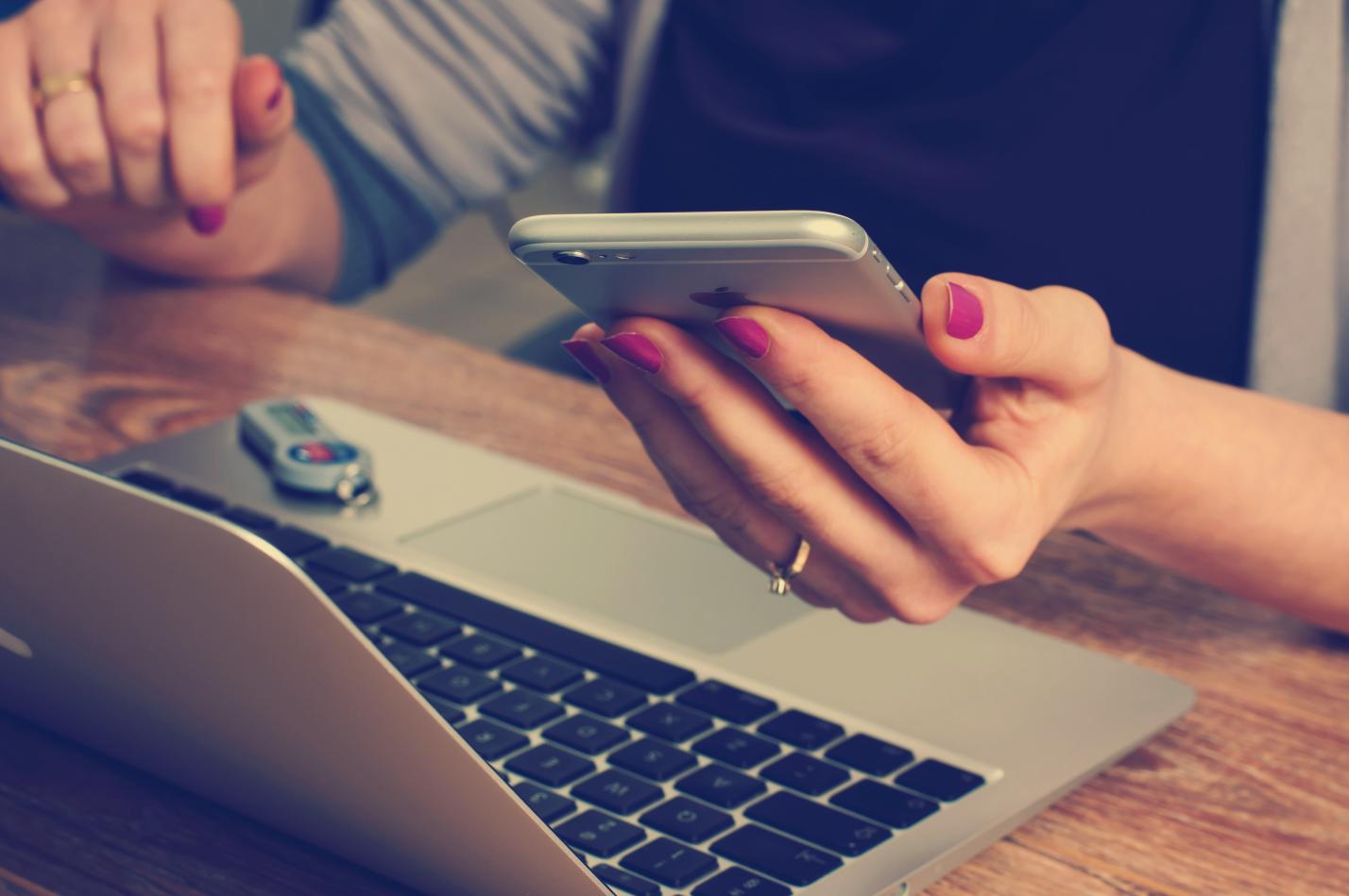 A digital product is any product you sell online that doesn't have physical form or substance. These often come in the form of downloadable or streamable files.
For WordPress, there are two solutions to sell digital goods, either via an additional plugin installed to WooCommerce or by installing Easy Digital Downloads. Easy Digital Downloads appears a bit leaner as the software has no legacy for shipping workflows. You can also check the article "EDD Stores Vs. WooCommerce – which one Excels at Selling Digital Downloads?" to help you decide between the two digital downloads solution.
Pros and Cons of Selling Digital Products
Digital products are not like other items that people usually sell on online marketplaces like Amazon, eBay, and Carousell. These are not physical items that people can have delivered to their doorstep or something they can pick up after they express the intent to buy. These are items that can be downloaded by the buyer once payment has been made (i.e., tutorials and guides, courses, e-books, etc.).
With that said, as easy as it may seem to sell these items online given that these are digital items, there are a few pros and cons of selling digital products online. Here are some of them:
No inventory needed – Digital products never run out of stock!
No shipping required – The files are delivered via download link immediately after purchase.
Able to Sell WorldWide – As long as your customers have access to the internet, there are no borders or customs which makes it impossible to sell your product to certain markets.
Tons of Product Variety – Digital products vary from video courses and tutorials, podcasts, software, plugins, themes, templates, audio files, pictures, fonts, services, gigs and many more.
Same Fixed Cost – These products have low overhead costs which can potentially lead to attractive profit margins and get a good Return on Investment (ROI).
Customer Support – Additional services and support can always be offered to customers. It is easily reachable since you can just drop an email or message at any time.
Since choosing to sell digital products or services is low risk and requires minimal capital there are honestly very little cons to it but here are a few that come to mind that can even be easily provided with solutions.
Require Expertise – In order to create excellent and competitive digital products, one must be an expert in order to produce quality content. However, some of the creation of digital products in some cases can be outsourced (eBooks, apps, documents, and software).
Risks on Copyright – Unlike physical goods, digital products can easily be forwarded, distributed or copied illegally in case there is no solution to protect them from unauthorized distribution.
Competing with Free Content – With digital goods, consumers can probably find free alternatives to what you're selling.
Harder to Sell – Selling a digital product requires a great deal of time and effort. Getting buyers to the point of purchase generally involves more planning, explaining and demonstrating than physical products.
4 things to consider in choosing a Digital Product to sell?
Deciding what to sell on your digital product website can be really tough but here are three things you should consider in choosing the perfect product for you to sell.
Expertise and Knowledge
Since Digital Products are known to be an Intellectual Products, one must possess the required skills, knowledge and expertise in order to create an excellent and sellable digital product. Deciding what digital products to sell mostly depends on your expertise and knowledge.
For example, if you are a good content writer and creator, you will most likely write documents or eBooks, and if you are a good web designer and developer, you will surely see yourself creating plugins and themes for various website platforms.
Appropriate Tools and Software
By now, you might already have some products in mind that you can pursue to create and sell. The second thing you must consider is whether you have the necessary and outstanding tools and software in order to build it. You must carefully choose and use the best software that will help you create an effective and sellable digital product and webstore.
Easy Digital Downloads Vs WooCommerce
Basically, setting up your Easy Digital Downloads stores could be your smartest move if you are into eCommerce and have excellent digital products readily available for sale. Unlike platforms like WooCommerce that are better known in selling physical products, you don't have to deal with inventory or shipping costs with EDD.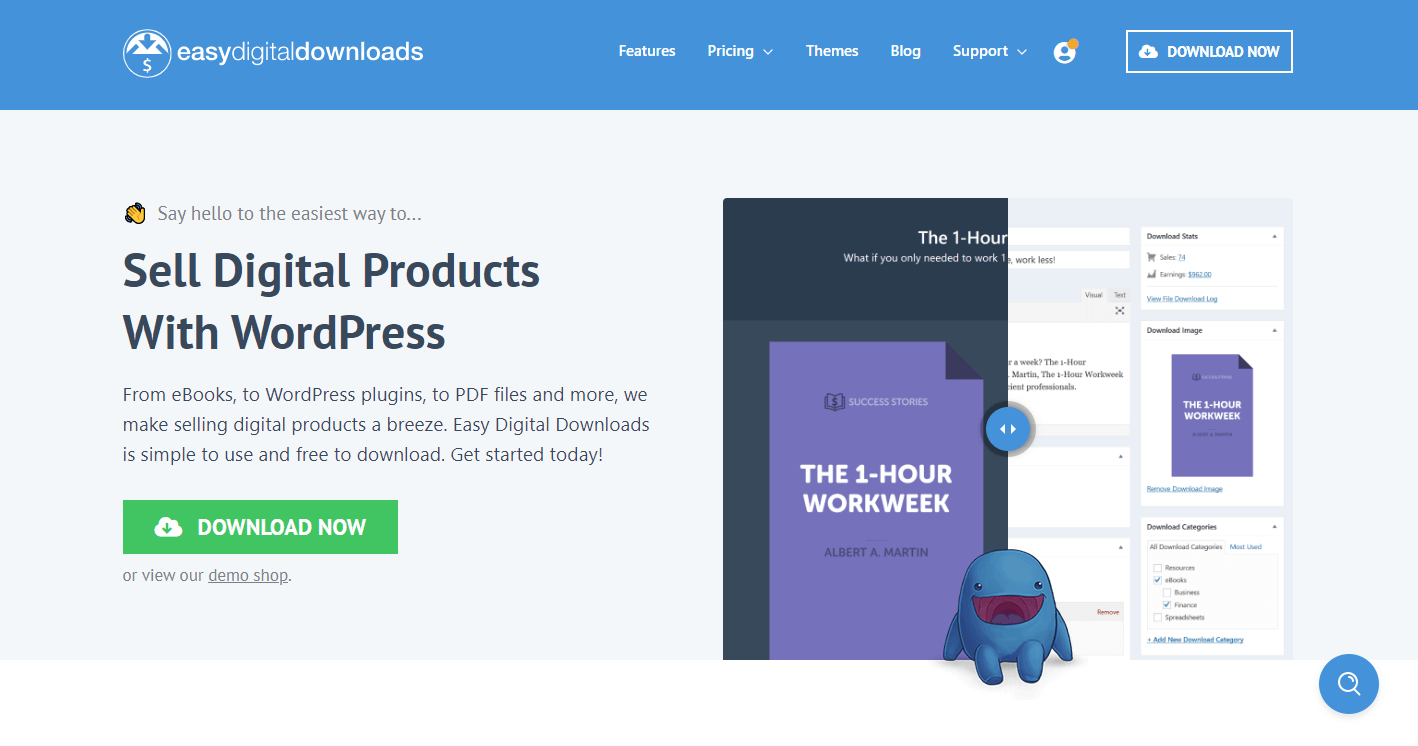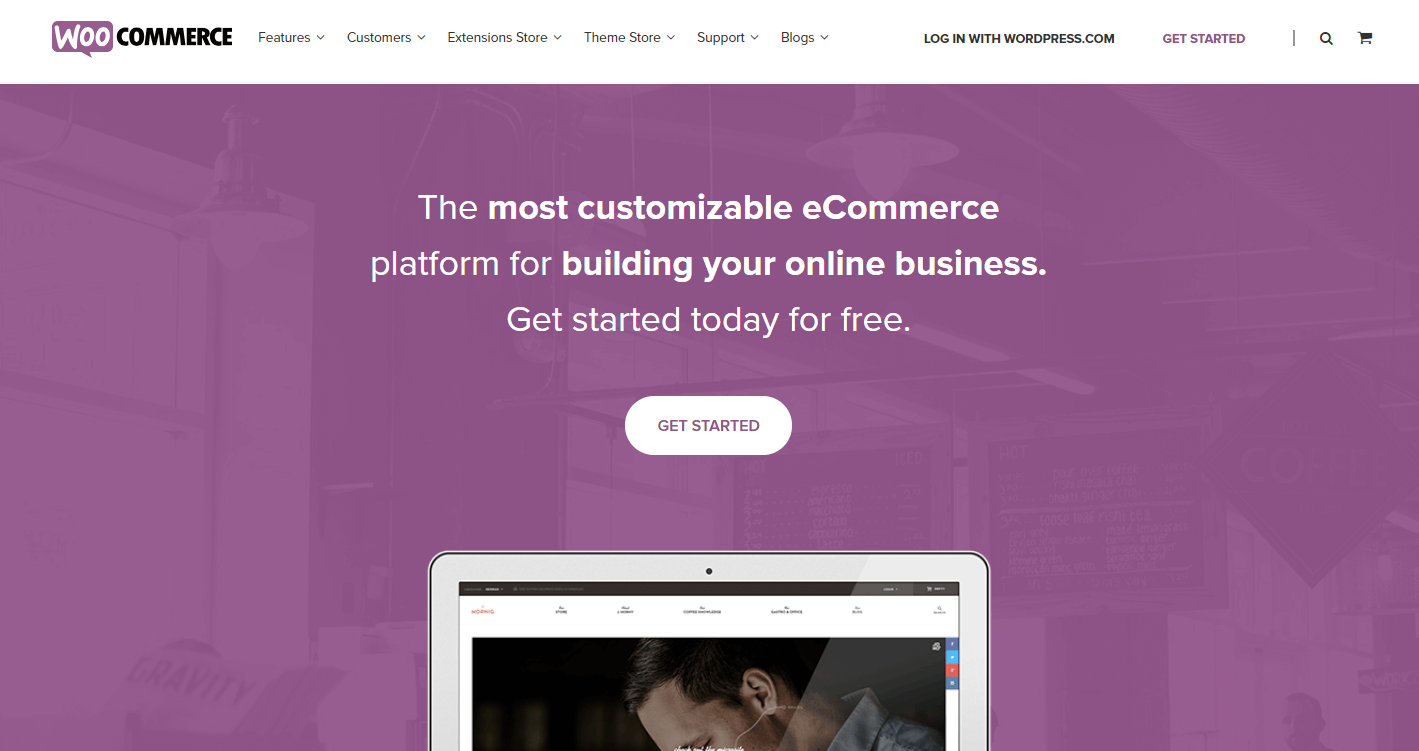 We choose EDD because this is basically more user-friendly than WooCommerce in terms of selling digital products. You can simply build your webstore and present all types of downloadable software in there without any clutter, no shipping needs, no waiting time and payment options is not a hassle. If you like to add functionalities, EDD developers will support you as well and it is easy to add additional plugins to increase the functionality of your WordPress webstore.
The most important thing, however, is its product reliability. You purchased plugins from an EDD store and you can always have your peace of mind because creators of these plugins in our experience are committed to fix the bugs and keep developing the software further. Overall, Easy Digital Downloads is a great WordPress plugin to choose and allows you to easily enter the world of digital eCommerce properly equipped.
Target Market
After you have selected a digital product to sell it is very important to first do a thorough study of the market. You don't just consider what digital products you're going to create and sell, but also the customers who will purchase it. Is there a good demand for your product? Do you know where and how to locate these people? You might need to conduct some Market Research to really understand exactly where your buyers are and what's influencing their buying decisions.
Market research is the process of gathering information about your business's buyers personas, target audience, and customers to determine how viable and successful your product or service would be among these people. Even if you think you know your buyers pretty well, completing the study will likely uncover new channels and messaging tips to help improve your future interactions with them.
Product Competitors
You might also need to conduct a competitor research in order to define the target market niche. You should try to be as specific as you don't want to end up in a market where you compete with thousands of competitions online.
You can research and list down all those webstores that are currently offering similar products you are intending to market. Try to especially focus on the top 10 or top five ones and thoroughly research their profiles to understand what and how they are exactly doing. Find out where they get their traffic from? All eCommerce websites rely on receiving traffic. Therefore, to understand each store a bit better, it's important to understand how and how much traffic they get from.
This will give you a clearer picture about the strengths and weaknesses of each of the competitors and can be very helpful to identify a market gap and opportunity for yourself. The competitor research now can form the basis for your market research, as by now we have already obtained a first understanding of the market.
Top Digital Products you can Sell Online
eBooks – eBooks continue to be the most popular digital products being sold online and are starting to have more sales than physical books. If you are good at writing, there is huge potential for you to be creating and selling eBooks.
WordPress Themes and Plugins – Software Developers are taking advantage of the current fast-growing eCommerce industry as today, different WordPress plugins, themes, code snippets and extensions for WordPress are available online. If you have the skills and knowledge in developing WordPress Plugins or codes, this can become a perfect business model for you.
Software – The software industry is huge and is continuously growing, especially also with many businesses selling their software as a service (SaaS). The software can either be sold online by either providing access to an online website service or by downloading the software upon purchase.
Documents and Templates – Documents and templates are another popular category to sell online. Examples include e.g. report templates, resume templates, application letter templates, presentation templates, spreadsheet templates or templates related to any other software. There are a lot of document types that can be created and be sold online, depending on your market needs.
Music and Audio Files – Songwriters can simply sell their songs on their own webshops or on large platforms where the terms are mainly dictated by Spotify and others. There also exist markets for selling audio tracks only as in today's online marketing world, many people require background music for their videos, etc.
Design, Graphics, and Digital Arts – Selling design, graphics, and digital arts are perfect for people that are both creative and passionate about art and design. It encompasses a lot of product types such as design templates, business logos, drawings, sketches, photos, arts but also animated or edited pictures.
Online Courses and Videos – One other interesting product category to sell online are online courses and videos. Videos sold on e-commerce shops are mostly educational and the reason why people are buying them is that they want to acquire a new skill.
Professional Services – Another category of digital products to sell online are actually services sold as single projects or gigs. Such services that are likely being offered online for sale are virtual assistance, creative writing, proofreading, legal, marketing, different kinds of consulting services, translations and many more.
These are just some of the examples of digital product types you can consider selling online. For sure there are even more digital product types that you can consider selling online depending on your niche and focus.
Here's an example website that sells WordPress Plugins
Conclusion: Creating Digital Products mostly depends on Skills and Expertise
The industry for digital products is growing, and new digital products are being rapidly introduced to the world. It is without a doubt that many people turn on creating digital products, considering the many benefits of selling and marketing these on their websites. You only need to come up and create the perfect digital product which suits your expertise and skills well.
Now you have a better understanding of the things you need to consider before creating and selling digital products, as well as some examples of these products you can sell. Don't wait any second and get yourself started!