All of us know the importance of having an SSL certificate. Given that Google started giving significance to sites with https prefix, you should install one to get an extra edge on SERPs.
But it really is a geeky process to migrate from http to https. You have to change a lot of things, especially if you are running an http for quite a while now.
Once you purchase or implement an SSL certificate for your site, you may some issues like broken images etc. Don't worry! I have here to help you with that.
Really Simple SSL Pro Review

Yeah, Really Simple SSL helps you get rid of any issue arises from the migration. It is a WordPress plugin.
Features of Really Simple SSL Pro
The following are the features of Really Simple SSL Pro that I found enticing.
#1. Hassle-Free Installation
You don't have to go through a series of complicated steps to install Really Simple SSL on your site. It can be done in the same way as you install any other site.
The plugin will take care of the rest. But you should implement SSL on your site before you activate this WordPress plugin.
#2. Scanning Feature to Check for Errors
The plugin comes with a scanning feature. It allows you to check for errors that can occur after forcing SSL.
I recommend you run the scan before you opt for the migration.
#3. HTTP Strict Transport Security
Most of the visitors request for an http version of a website rather than its https counterpart. So chances are their browsers load the unsecure http version.
That's why this plugin has introduced HTTP strict transport security, which forces browsers to load https version. With the help of this feature, no visitor sees the http variant of your site.
#4. Responsive Email Support
I know you are a geeky person. For the same reason, you are afraid about making changes. Don't worry!
This WordPress plugin also comes with a premium and responsive email support. Whenever you encounter any issues with the plugin, all you have to do is sending them a mail. Boom! Your problem will get solved right away as they give the highest priority to their customers' emails.
How to Install and Configure Really Simple SSL Pro?
You can install and activate the free version of the plugin. In case you are skeptical about the functioning, you should use the free version alone first. Then, you can go on to installing the pro version.
Just follow the steps now.
Step 1: First, you have to log into your WordPress dashboard. I hope you know the correct credentials.
Step 2: Once you log in, follow Plugins>> Add New.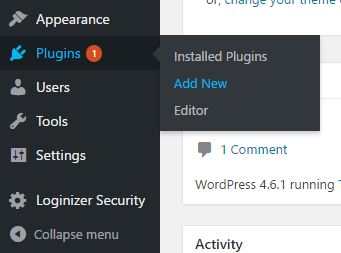 You can see a search field there, can't you? Don't hesitate to enter really simple ssl into the same.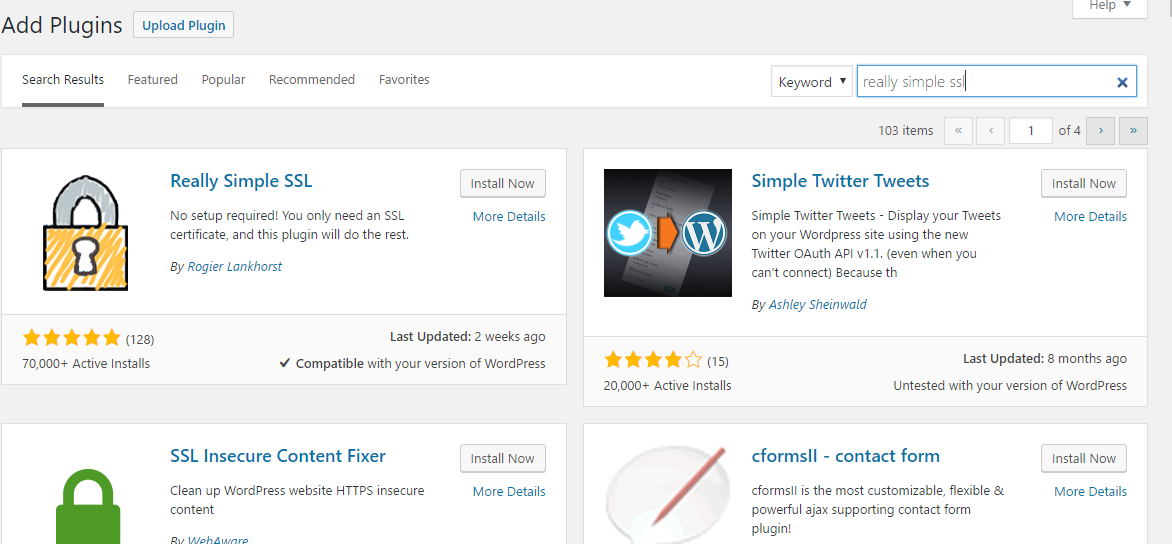 Step 3: The very first result is what we want. Just hit on Install and then Activate. There you go! You now have the plugin.
If your site has no SSL certificate, you will get the following message. Make sure you have it.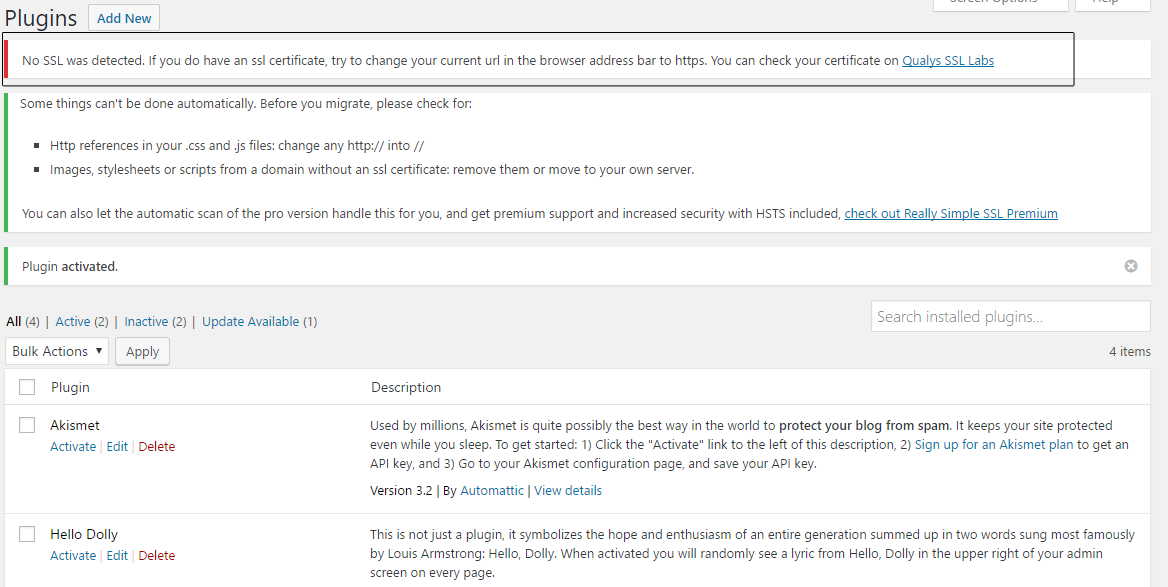 Before you proceed further, let me tell you how to activate the premium version.
Step 4: You have to visit their webpage. Choose one of the three packages given there. Soon after you do the same, you will get a zipped file and a license key.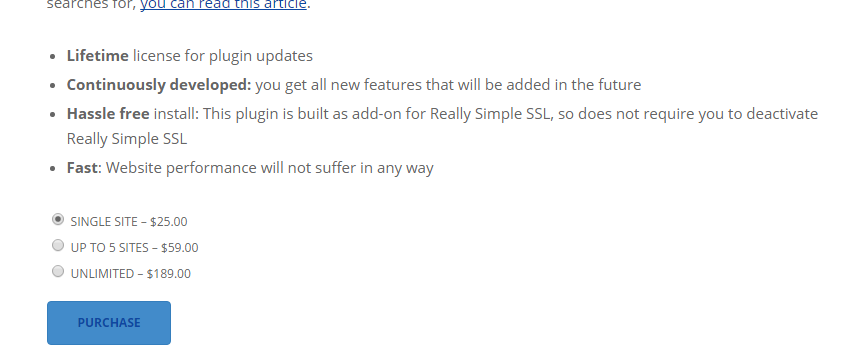 Step 5: It's time to activate the pro version now. Go to Plugin>> Add New. There, you will see an upload button. Click on it and browse to the zipped file you downloaded at Step 4.

Then go to Settings>> SSL>> License. Enter your license key there. That's it.

You can scan for issues before you migrate.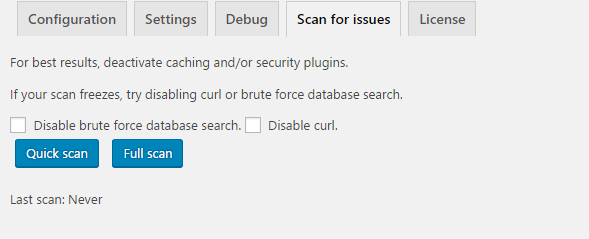 And, it is possible to alter different settings as well.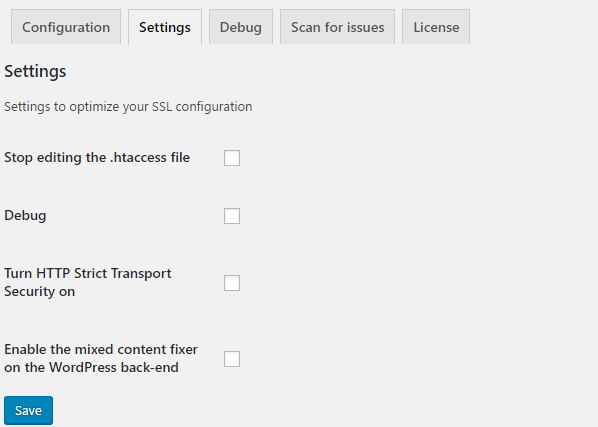 Once you do everything, you will see a screen like the image given below.

Final Verdict
So, should you go for Really Simple SSL Pro ?
Yeah, you should, especially if you have a website with a lot of content. The plugin makes sure every media and piece of content on your site are protected by SSL.
And this is one of the best plugin as there is a free version that you can try before going for the pro version and the free version is also good as it saved 5 hours of us in switching a WP magazine related website to the Secure Sockets Layer version. If there was no plugin like this we would have ended up paying $100 to WP devs for switching the version.
Don't forget to share this review on social media as it can help your friends to save a lot of time and money.