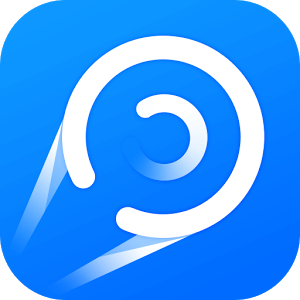 Swifty (formerly known as iSwipe from Leo Master) is a Leo Master product. It is a free utility app that offers you the whole new experience for your android device with some useful and cool features. It supports Android 4 or higher versions and it is one of the highly rated app available in PlayStore with having more than 10 million downloads. It is an efficiency improvement tool which provides shortcuts to frequent used apps, contacted friends. It also provides a smart way to check your notifications and messages from different apps. It also provides shortcuts to camera, flashlight, mobile data setting etc. Let us have a detailed review of the app what is Swifty all about.
Exploring Swifty | Review
Starting it for the first time, some features of the app will be shown:
The home screen of app contains iWant(a box) and some shortcuts(at the bottom) on the top right corner of the screen there is an option to open settings from where we can personalize Swifty accordingly to our need. Just after installing, Display of the phone will start showing a small transparent dot(just like a transparent dot of IOS) which can be used as trigger to open Swifty or last used application.
iWant
It contains two sections. Upper section contains shortcuts to frequent contacted friends and bottom section contains shortcuts of frequent used apps.
At bottom we get some shortcuts to flashlight, camera, battery saver mode(provided by Swifty only) and phone boost(provided by Swifty only).
Swiping the screen from up to down will open Message Centre. It shows messages and notifications from different apps. The Message can be personalized from settings option.
Swiping the screen from bottom to up will open a list of more shortcuts just like what we get in IOS. We get shortcuts to sound settings, WLAN settings, data usage setting, GPS setting and a shortcut to main setting. We also get an option to adjust brightness of the screen.
Features
Swifty is a whole new way to the use phone now just by clicking on the white dot we get lists of frequent used apps and frequent contacted friends, now there is no need to spend time on searching apps and contacts.
It provides features like message centre now the user can manage all the messages from a single screen now need to open apps separately.
It has a battery saver feature which can add some extra hours to your phone battery life.
Also it can boost your phone by deleting junk files and saving space. This boosting of your phone can be done with just a single click.
Now you can easily handle sound settings, WIFI settings, data settings and GPS settings from one place no need to search these settings from long list.
Final verdict
Pluses
1)Very fast and attractive user interface.
2)Message centre is creating difference between Swifty and its competitors.
3)We are getting large numbers of features in just 1.6MBs.
4)BatterySaver and Boost features can be proved useful sometimes.
5)Transparent dot is very attractive and pretty cool feature to open swifty from anywhere, we can also trigger app just by the swiping screen from edge or corner.
Minuses
1)Sometimes it feels like it is lagging.
2)Sometimes it takes more time to open.
On a whole it is a must have app for all smartphone users. Cool and Responsive interface is making Swifty a winner from its competitors. Just install Swifty and get rid of poor launcher which is not so responsive and lacks some of the basic features which can be covered by using Swifty, no need to spend time on searching the apps and contacts form huge list, no need for searching various settings now open commonly used settings from single a click. This application is highly recommended for those who are having large numbers of messaging app as now they can manage all their messages from different apps from one screen clearing all the mess and making their life easy. Just download the app once and change your phone using experience. You can try it, it will only take 1.6MBs of space on your phone, I am pretty much sure that you will love it and don't forget to recommend it to your friends.