Are you a regular lottery ticket buyer and seem to fail to keep track of each and every ticket you are buying. Well now don't worry because we've got you all covered and then you would surely require this app that will help you to gain lots of stuff as well. Today we're going to look at some of the best ever stuff that we are going to gain from this free app for our usages. Today we are going to have a greater look for this app and make sure that you have enough knowledge about this particular app available for your iOS devices. The app for review today is the Powerball And Mega Millions scan lottery tickets app that is going to help you manage your lottery ticket numbers and help you keep track of all the stuff online using this app. This is one of the most unique and interesting app that I have ever seen. It seems to be one of the best ever apps in its field and it surely has got some potential to it. Today we are just going to identify the true powers and features of this app that are going to help you keep track of everything. We are going to understand how this app is been made to keep live tracking of the status of the winners of the lottery that you have participated in and it would be there to notify you about results of the lottery winners.
The app in itself is very unique as it offers lots of new and unexpected uses of internet apps for iOS devices. The app seems to be aimed at all the big time gamblers and lottery collectors who tend to try their luck out. This app helps them keep track of how lucky they actually are.
The application has various features available in order to ensure that things work out the way they are all supposed to and then you can get going with the usages of the application. It offers all its users the following features which are quite unique and self explanatory for an app like this.
The features  of  Powerball & Mega Millions Scan Lottery Ticket are as follows –
1. It allows you to upload all the lottery tickets that you have bought and then it keeps track of its working thus making sure when what updates are going to come and also how is the winner going to be announced and when and also when the results are announced it tells which numbers won and if you win then it also tells you that you've done so and have lucked out.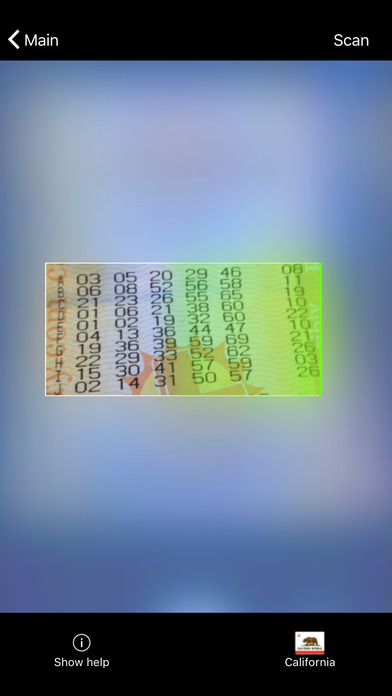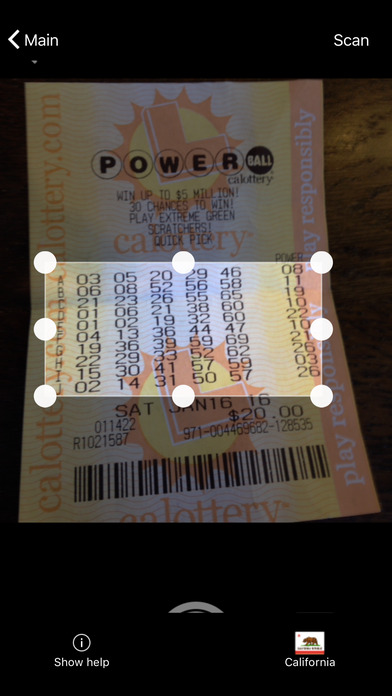 2. The app would never hamper with your personal information and all this is kept a secret and is not ever let to go out in the wrong hands.
3. The app has a premium membership and only the members of this application can use it and it is with every penny as it offers you services that no other apps has ever provided the people with, hence it is a must buy for anyone who buys many lottery tickets and tries his luck out.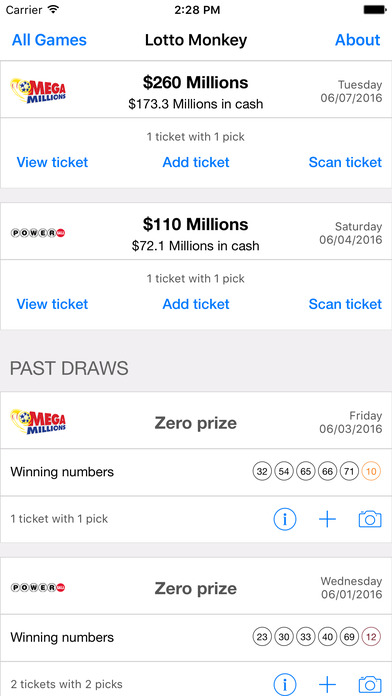 4. It accepts only specific lottery types that is only the services or tickets for lotteries like Powerball and mega millions games only. Thus it is limited but still widely popular as it accepts the two major and the legal lottery systems.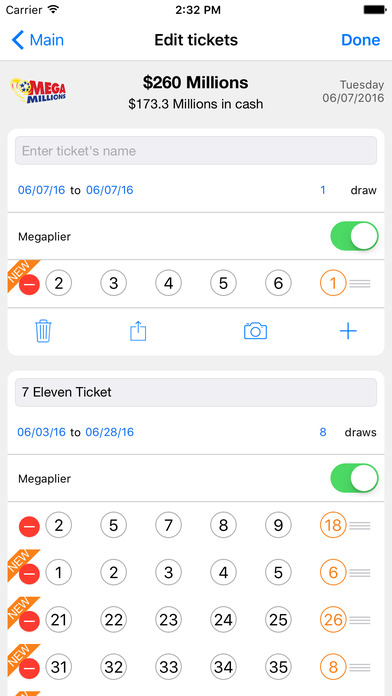 5. The app also helps you to calculate and estimate the prizes and also on winning then it also helps you to accumulate them so you can get the prizes for yourselves later on.
These were the pretty basic features that anyone us supposed to get with this app. Well now let's have a look at how to get the app on our devices –
The app can be downloaded from the app store and it should be no hassle at all.
If you can't seem to search and find it then here's the link to the app store for this app –
https://itunes.apple.com/us/app/powerball-mega-millions-scan/id1102553968?mt=8
The link to the official website – http://lottomonkeyapp.com
This was our review for the all in one lottery ticket checker in the name of Lotto Monkey App