We all aware of Cryptocurrencies and their wide availability across the globe. Initially, there were very few platforms present to trade for the cryptos. People were not able to buy or sell these currencies easily. But today's scenario is completely different. We have numerous platforms to buy and sell Cryptocurrencies. Today's list of the Best Crypto Wallet Apps for iOS gives you the best of Crypto apps for your iOS devices.
Best Crypto Wallets for iOS
Cash App is one of the most loved apps for traders dealing with Cryptocurrencies. The app was started with Bitcoin trading which now lets you trade with all the other Cryptocurrencies. Most traders love to use this app as it has the lowest trading fees that can save traders some money compared to other apps.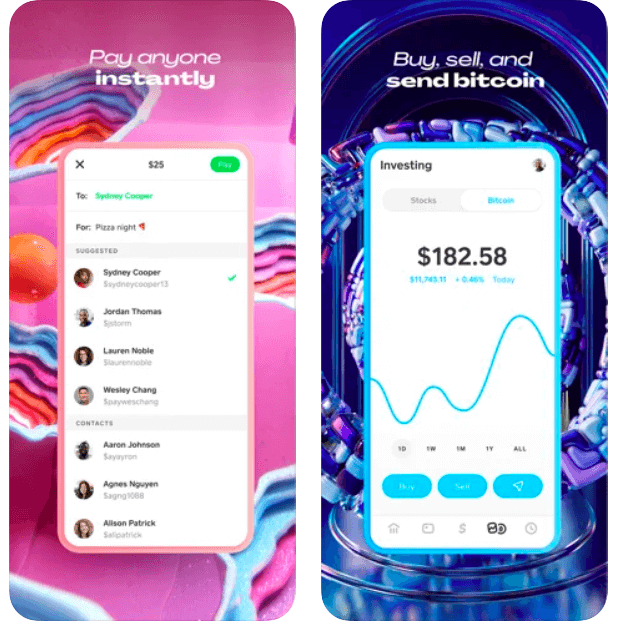 Once you set up your account on the Cash app, you can easily deal with Cryptocurrencies. Buying and selling of Cryptos made it easier with the Cash app. You don't need to give your personal information every time you buy or sell the Bitcoin. It comes with useful customization options that let you easily trade.
Casa is the most secure app for Cryptos. This secure platform provides an easy way to buy and sell Bitcoin. Unlike other apps, this app focuses on Bitcoins only. If you are trading with Bitcoin only, then Casa is the right option for you as it offers a fully personalized platform for easy trading.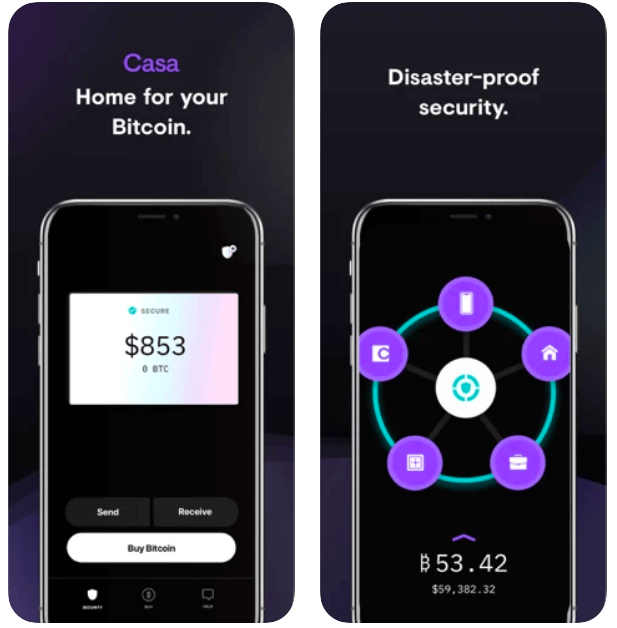 The app is not associated with any other third-party apps or analytics. You won't be tracked by any third-party apps or websites. Your Bitcoins transaction would be safe and secure. They also provide 24/7 customer care support to assist you with your problems.
The app serves user-friendly interface where anyone can easily buy or sell Bitcoins and other Cryptocurrencies securely. You can even store your Cryptos in your wallet which you can sell or exchange anytime you want.
Binance is yet another popular App for Bitcoin and other Cryptocurrencies. Binance is the largest platform with over 200 coins to choose from. This easy-to-use trading platform designed for all types of traders. You can buy and sell popular Cryptocurrencies with full security.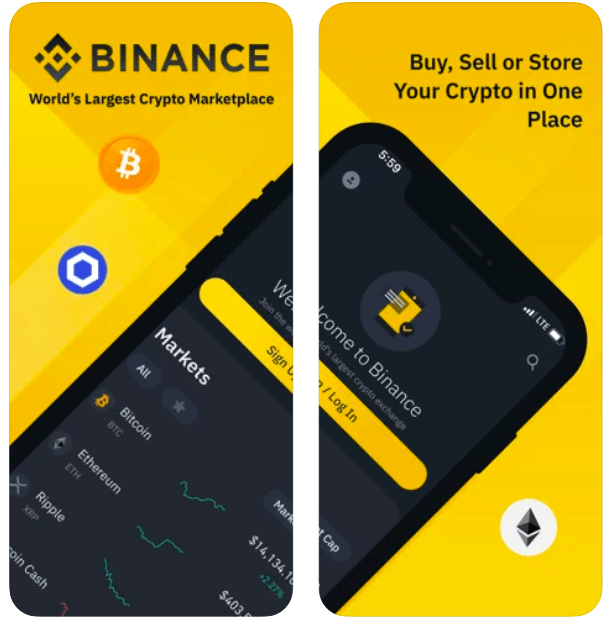 With over 200+ supported Cryptocurrencies, Binance is known as the world's largest trading platform. What makes this platform unique from others is it comes with built-in Interest and Staking option that lets you earn additional money by investing your earned money.
Besides this, the app also comes with a range of features and tools that you can use to customize your experience. You can set real-time alert to receive notifications. Binance is good at assisting its customers with 24/7 customer care help.
Coinbase has over 35 million users worldwide. The app is working in over 32+ countries across the globe. This Cryptocurrency app allows traders to make quick transactions using their iOS device. The app comes with easy-to-use interface which makes the trading of Cyrptocurrencies easier.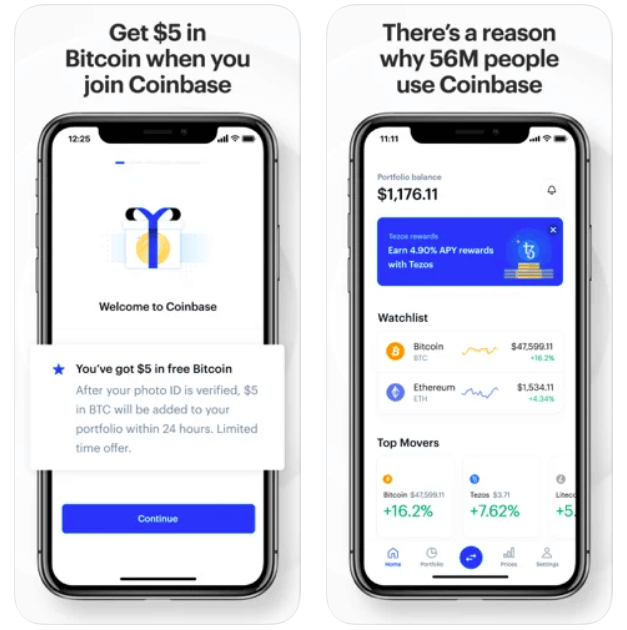 The platform lets you buy, store and sell Cryptocurrencies. You can trade easily with this platform as you would receive real-time updates about the market's fluctuation right on your screen. The user-friendly dashboard of the app allows you to view the performances of different currencies so that you can easily buy or sell them whenever needed.
Moreover, Coinbase is designed to secure your personal data and transaction details. You can make online transactions easily with this platform as it is designed with multi-layer security features.
Exodus is here to help you make your Cryptocurrencies trading easier. Exodus serves a user-friendly interface to manage your cryptocurrencies. This Crypto-wallet app is designed for all types of traders who want to earn maximum profits by investing in Bitcoins and other Cryptos.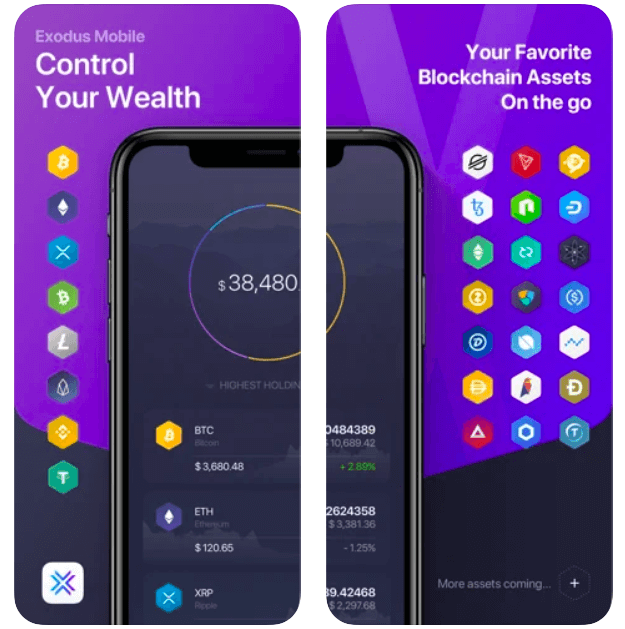 There is no need of centralized exchanges as soon as you are using this app. Buy or Sell cryptocurrencies and earn profits in your wallet instantly. The best thing about this platform is you need not to register your account. The app is compatible with all the popular Cryptocurrencies such as Bitcoin, Ripple, Ethereum and many other more.
The app is compatible with the latest security features of your cellphone. You can enable Face ID and Touch ID to operate this app. It prevents the app from unauthorized access. The advanced built-in exchange feature lets you buy or sell Cryptocurrencies and exchange them with other currencies easily.
Conclusion:
Crypto Wallets are getting more popular as more users get attracted to it. Millions of active users are using different types of Crypto Wallet apps for quick transactions.
The above list includes market's top-rated Crypto Wallet apps for iOS devices. Explore the list and pick the suitable Crypto Wallet app for your iOS now!