Syndesy is a new way to help yourself by staying connected with your loved ones. It's a new platform to let you and your friends stay connected with each other no matter what. This advanced connection app lets you stay organized by using the different tools available for the community which you can use within the app. The app is also there to improve contact tracing by tracking down your locations and the places which you have visited recently. The details review of this app will give you more information about it.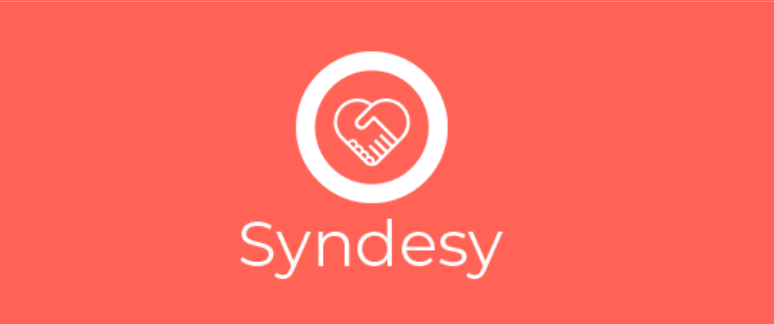 What is Syndesy App?
Syndesy App for iOS is an app to improve corporate connections between the users. The app can be used by individuals or communities as it packs with a number of useful tools to keep everything organized and well-managed.
Syndesy means "together", by using this app and making new connections with your friends, you all can keep yourself updated with your visits and upcoming plans. The built-in tools let you make voice calls, send text messages and more.
To know more about this app, let's check out the useful features and available tools of the app first.
Key Features:
Keep yourself updated with the visited places
The app has a special feature called Check-ins. By allowing the app to record your locations, you can see which places you have visited in the past. You can keep the data of all the places where you have been recent.
Emergency Button
Emergency Button helps you to let your closed friends know about your current location. You will get instant help from your friends by using this button. You can also add emergency numbers of government authorities.
https://youtu.be/dT7C-1t1rJE
The app lets you generate a detailed report of the places where you have been recent. You can share the report with your connections so that they can get to know about the hotspot of the coronavirus.
Instant Block
If you get bored by someone or want to get rid of someone who is annoying, you can simply block him/ her down by using the block feature. Just go to the contact's profile and select the Settings button and block the user. You can unblock his/ her profile anytime you want.
Full Security
Syndesy app is highly secured as it keeps all the data of the users safe and secured. The app doesn't expose your location or check-ins to unauthorized persons. Only you can give permission to expose your personal data by making connections and giving authority to use your data to the connected profiles.
How does the Syndesy App Work?
Syndesy is a free-to-use app and is available for iOS devices. You can grab this app from the App Store by visiting the App Store and searching for the app. Click the Get button to install the app and soon, the app will be installed on a respective iOS device.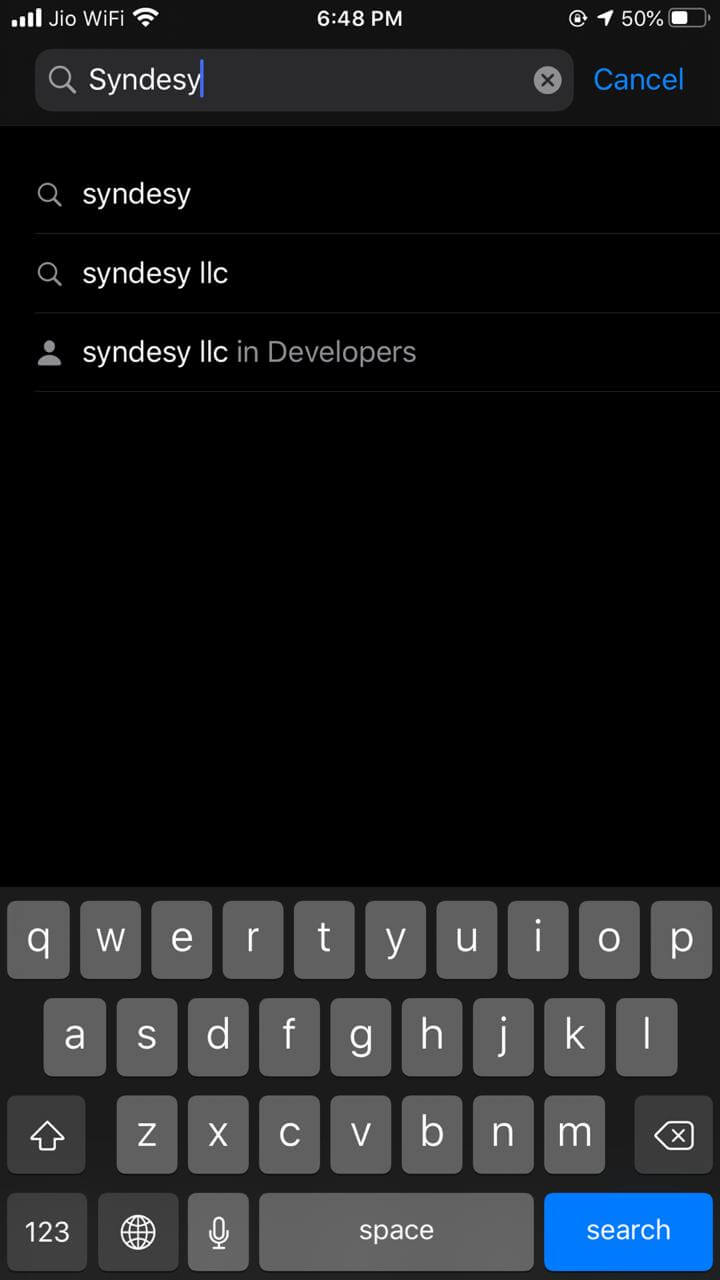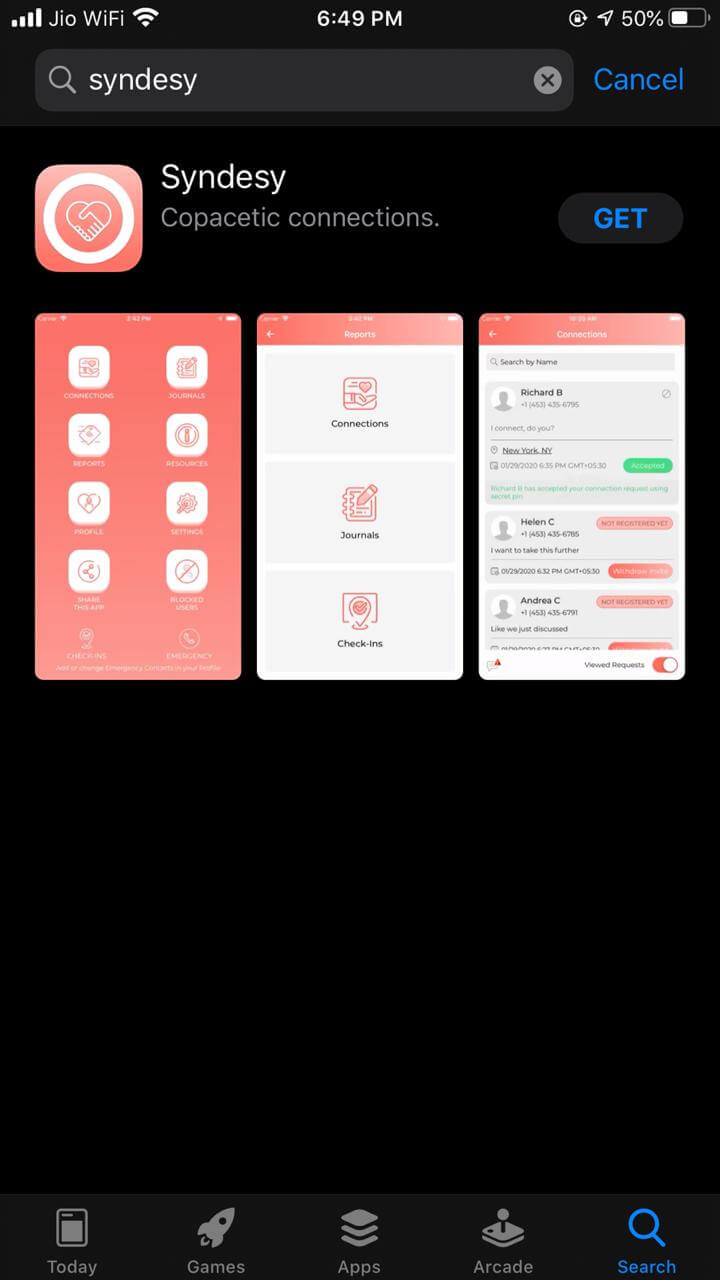 Once you open the app, it will ask for your permissions. First, you would be asked to allow the app to access your locations. After then, it will ask you to access the contacts list so that you can find the profiles from your contacts list who are also using this app.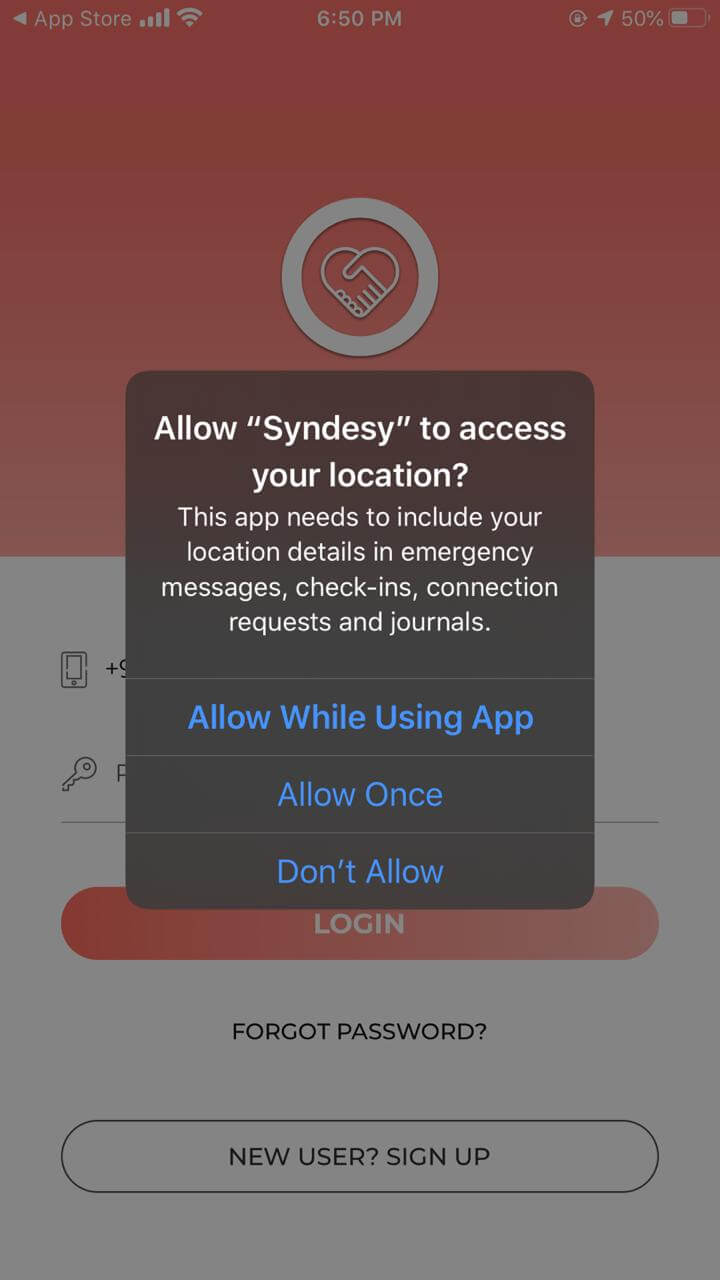 Since you are a new user, you will have to create your account first. This is for your personal profile and you have to fill in all the details carefully in the registration form. Click on to the New Users? Sign up button from the home page.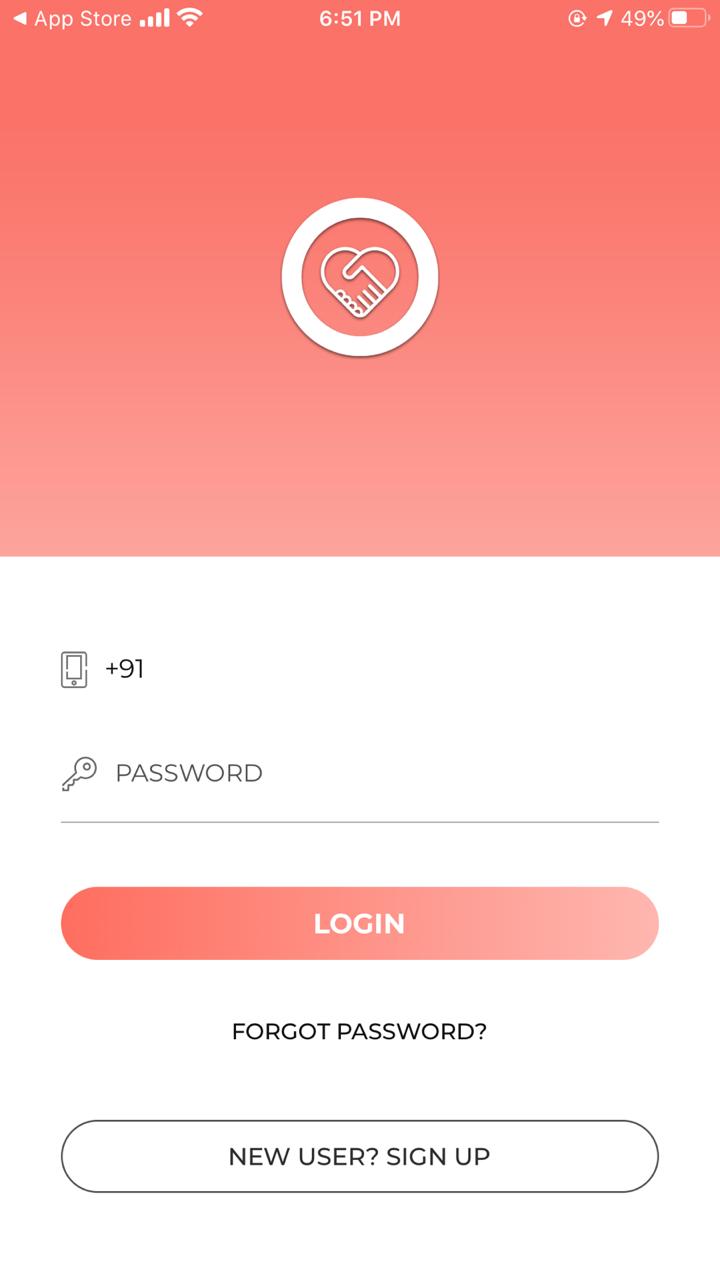 Create Profile page will be there on your screen. You will be asked to enter your personal information such as first name, last name, phone number etc. You can also add your profile picture here.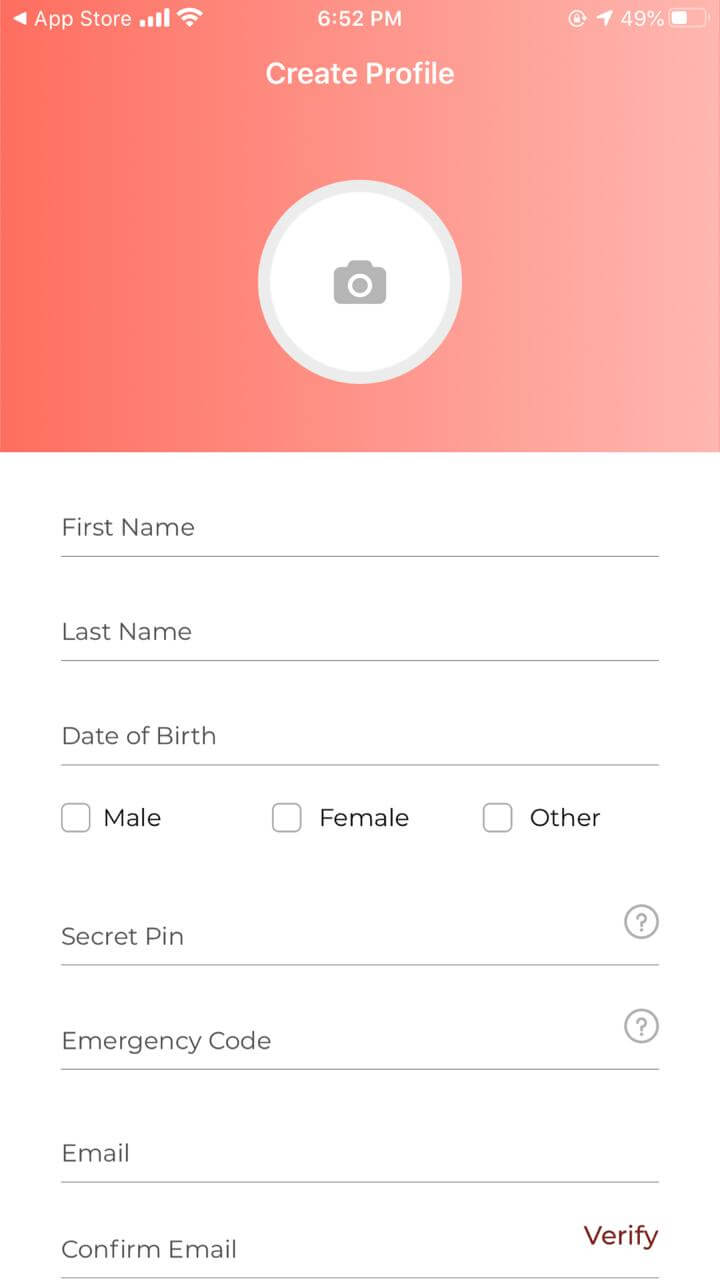 Once done, the main page of the app will show you a number of options or we can say tools which you can use to make the most of this app. Connections section lets you see the available connections within your community. You can make new connections by sending out your profile code.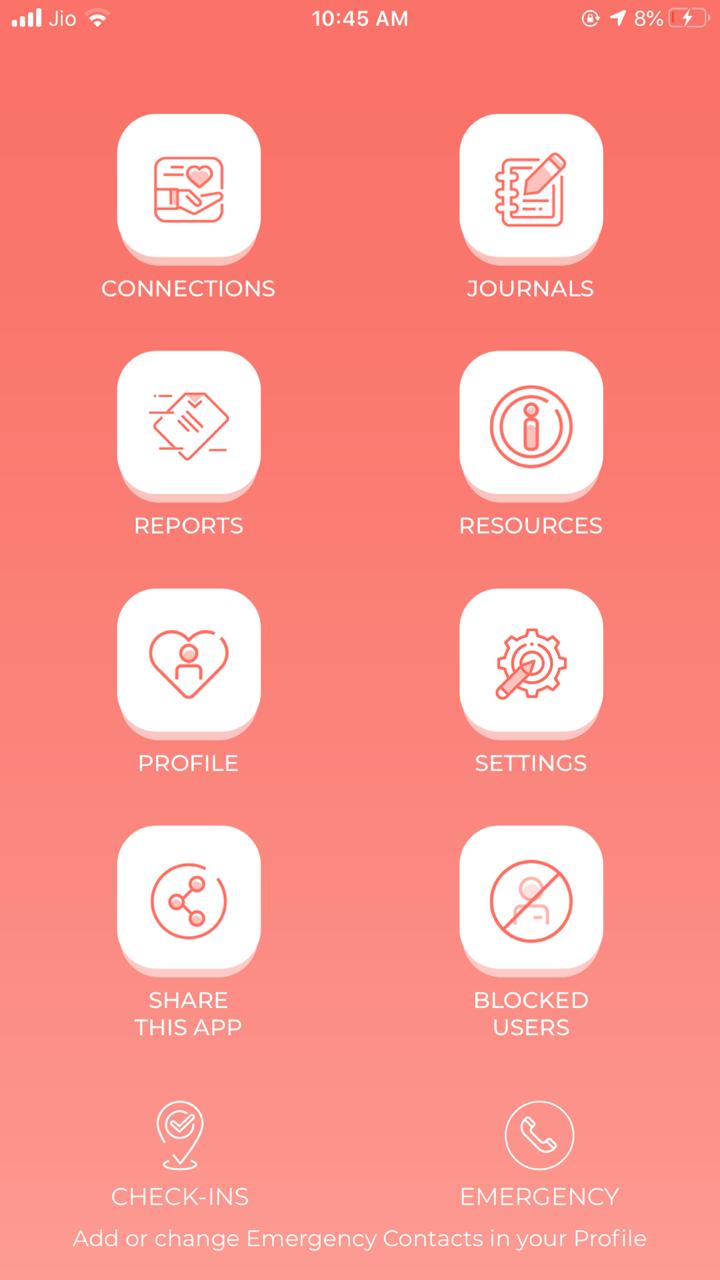 Check-ins, block users, Emergency and all the other options are also very useful. You can use these options whenever needed as they are always there. You can set up things as per your requirements by using these options.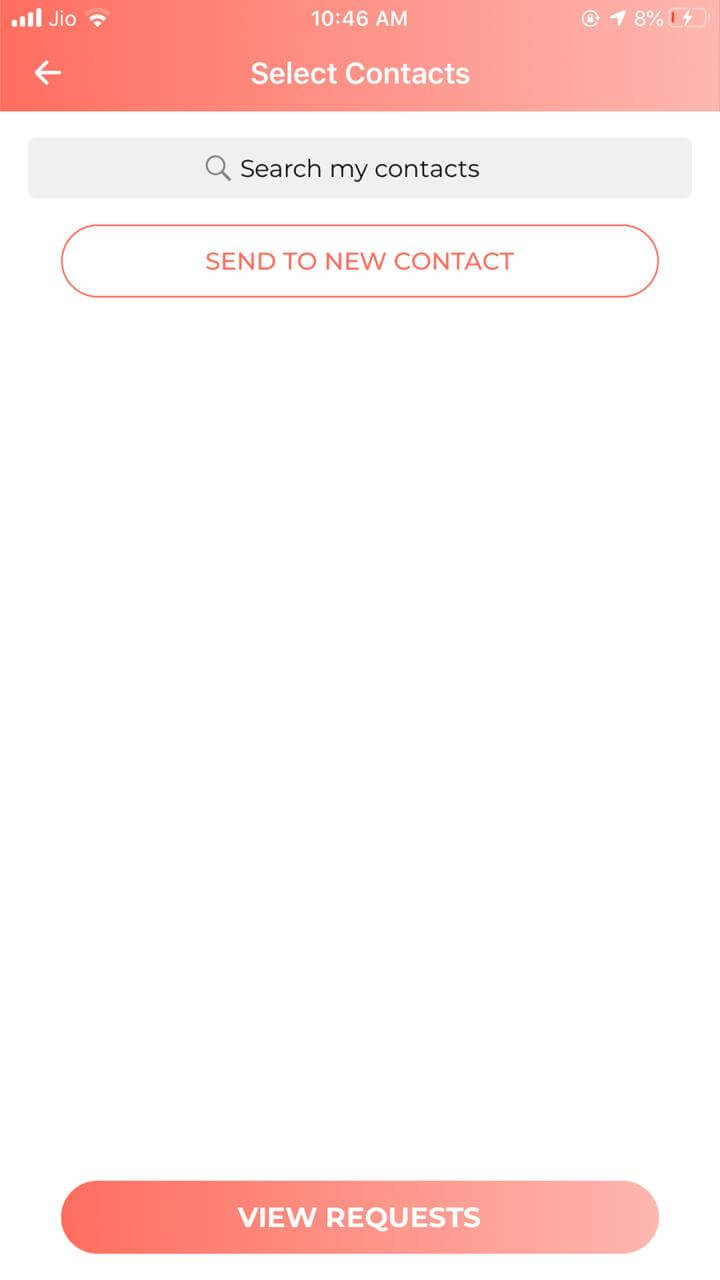 Apart from this, the app also lets you make voice calls or send text messages to the connected people. You can also share your check-in history and other information with them using this one single app. There is a special share button available to let you share anything you want with your connections.
It's more of a community building app than a social connection app. The app is there to give you backup with friends and community members with whom you can stay connected.
Conclusion:
Syndesy is a must-have app for those who want to keep everything organized. The app lets you create connections, send texts, make voice calls, share your recent travel history, share places you have visited with your loved ones and much more. It also has a special Emergency section to get instant help. Install the app and explore all the useful features of it now!