Here we have compiled some of the best and most rated free wordpress magazine themes with detailed information regarding the speed, SEO and responsiveness.
The Skin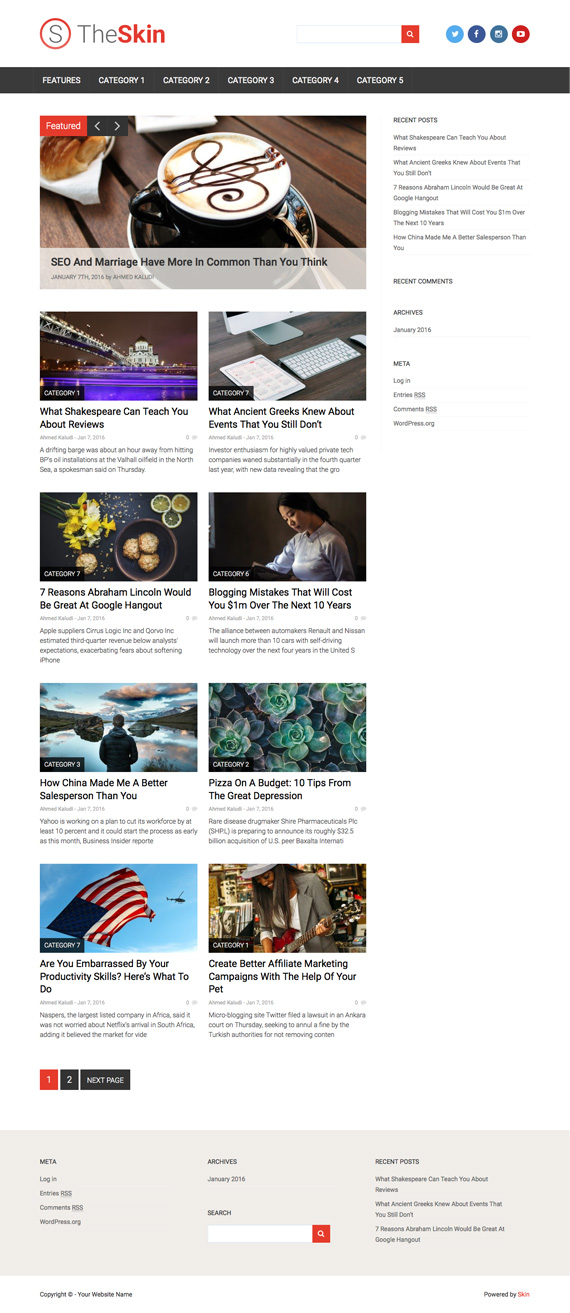 Its a new one from Magazine3 developers as a give back to WP community and it scores in our review in terms of the speed and seo.
Learn more about it/ Download | See it in action
ColorMag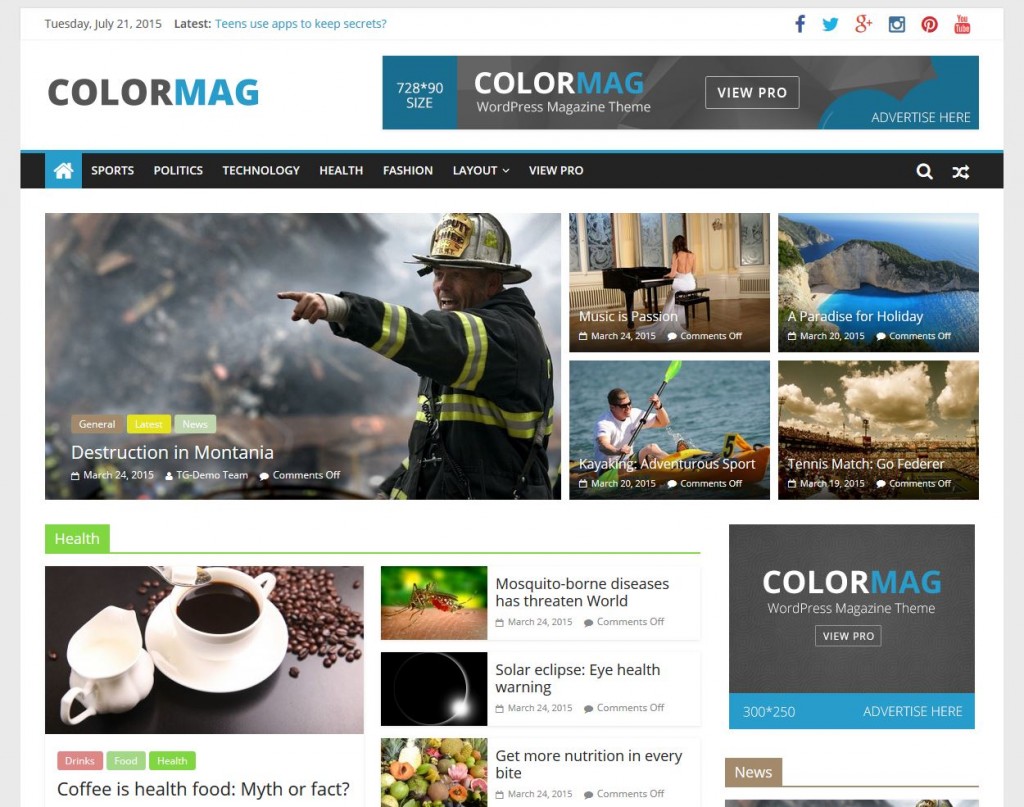 This one gets 5/5 from us as this one is the most versatile one that we have found with all the features of a premium theme like sticky menu, random news on the top, home button icon instead of of boring text, there are even option for front page ad and on the side bar.
Learn more about it/ Download | See it in action
Accesspress Mag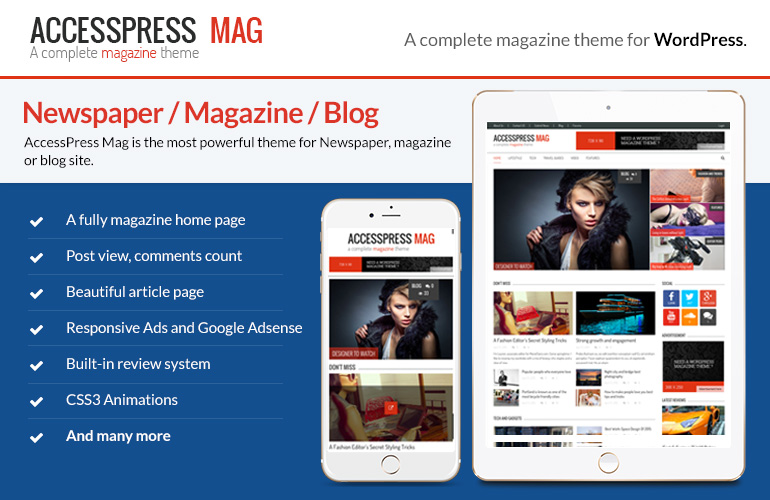 Like the name says its one of the beautiful design that is ideal for websites or blogs of news, editorial, tech related niche etc. There are two versions for this one, like the free one and premium one. But we think the free version have almost all the features that one should look for like its fully responsive on mobile or tablets, SEO friendly, integrated social media icons, featured slider, ad sections for adding your adsense or other ad networks code for monetization, multi layout, comment and page views counter, author box, separate blog layout, boxed contents.
Learn more about it/ Download | See full demo
Drego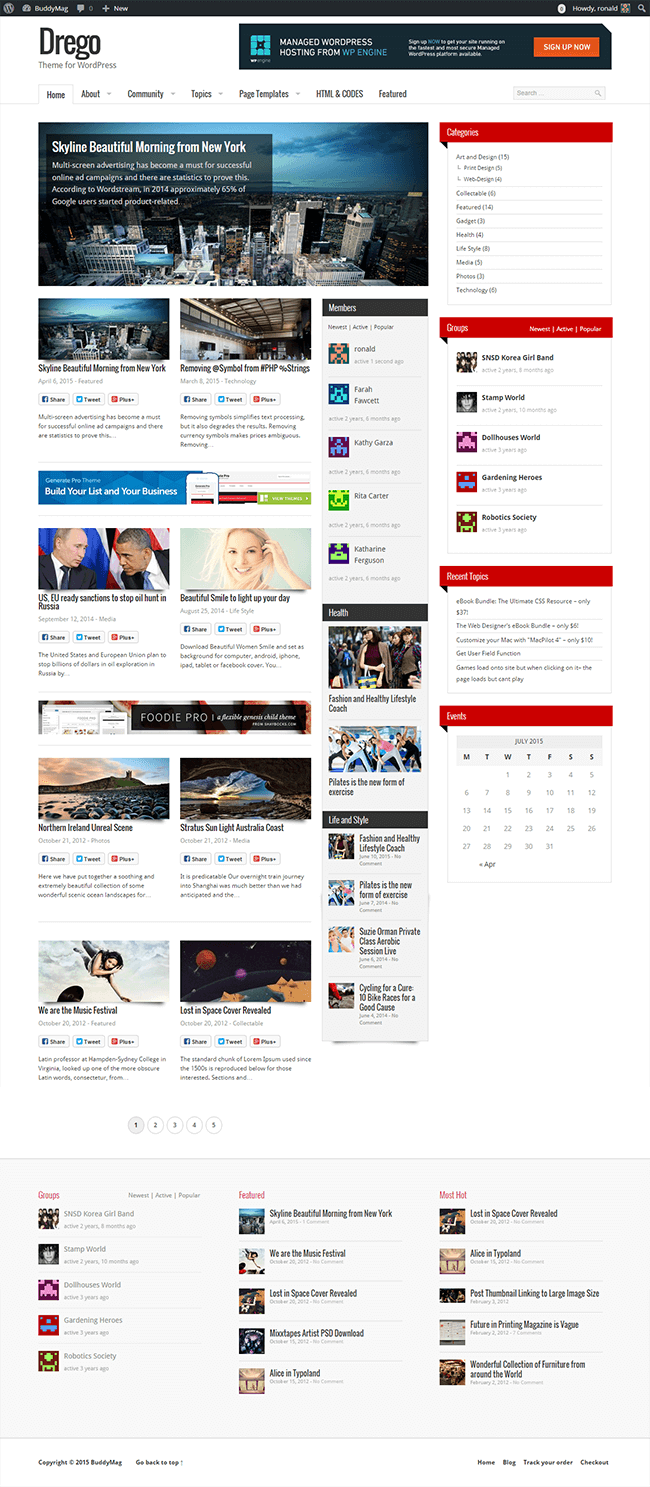 Do you like to show cool responsive slider on homepage this one will fit you as it comes with it. More over this one is compatible with latest wp build and also supports BuddyPress, Woocommerce and BBPress. Since this one have premium version you will be limited with support offered.
Learn more about it/ Download | See it in action
Bloggr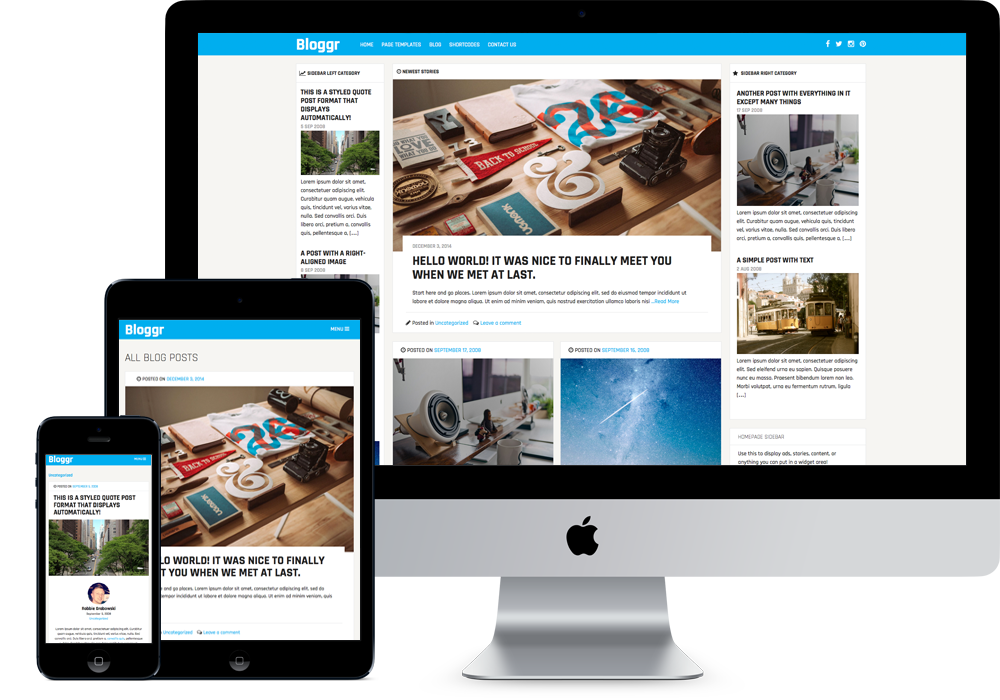 Modern themes again comes with another awesome blogger theme that can be used for news and magazine websites as this one come with 3 columns home layout with which you can show recent articles, popular ones and random ones.
Learn more about it/ Download | See it in action
Hired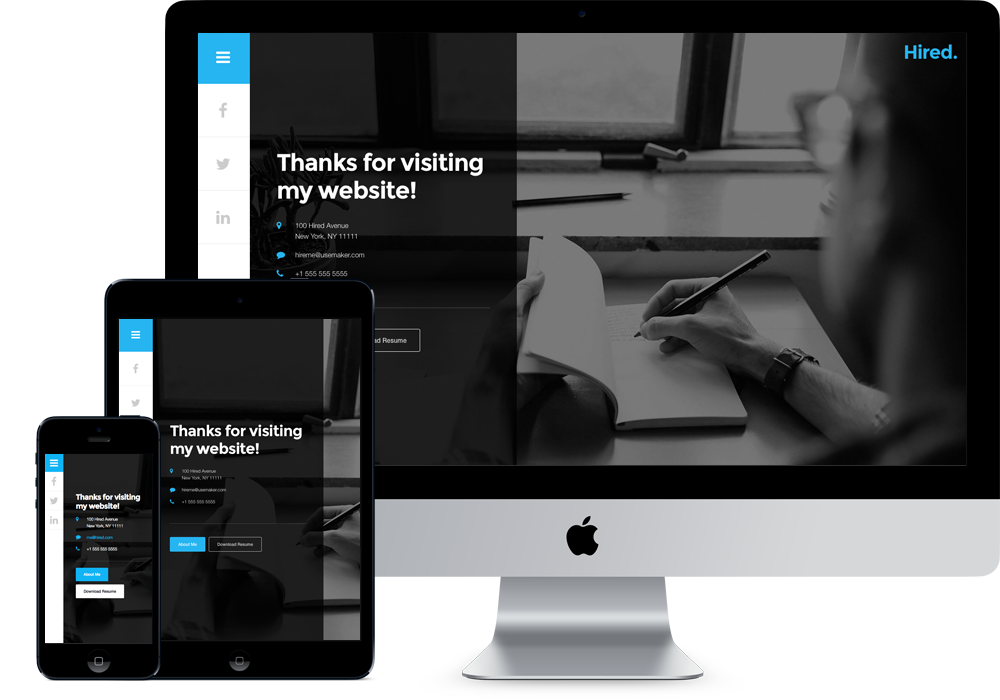 Now this one is unique one, but you will be thinking why we included this in our list ? Answer is simple it just let you to show your content with uber cool way even though its not a magazine styled one.
Learn more about it/ Download | See it in action
Rowling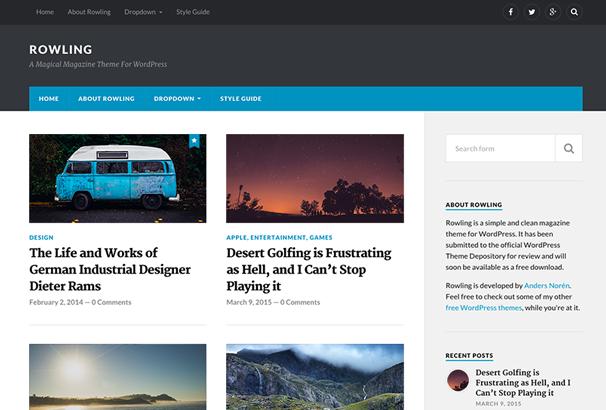 Developed by Anders Norén received the first position in our review because it's one of the best versatile theme with a premium look and feel at zero cost.
Since major search engine is rolling out latest algorithm which gives better weight age for responsive websites here is test result for mobile friendly test in Opera mini android
Regarding speed
Looks like better than the speed offered by some of premium theme.
Simple and easy navigation for menus and next, previous post name with link below each post
Typography

Serif font is used for post title while Lato is used for widgets, menu and text written in content part.

Retina feature makes it a sharper one
3 Related articles under each post or on the left sidebar gives you a better user engagement in turn lower bounce rate.
Learn more about it/ Download | See it in action
MesoColumn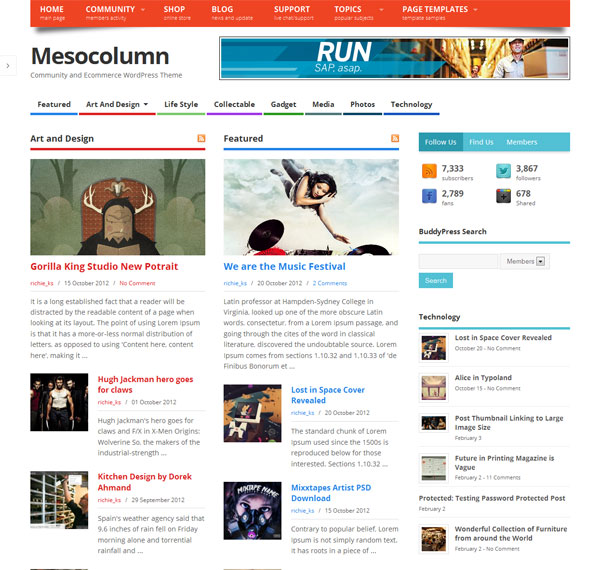 This one fits in multi purpose category means you can use it for starting blogs/communities/eCommerce business. You can customize colors of the menu that can best suit you with home page slider to grab the attention of the visitors.
Learn more about it/ Download | See it in action
Logland or Blogland and Gatsby from Grovepixels
Both the package seems to be similar and only difference we spotted is the layout and color. Anyway you can get anyone of it for free and get extended support at no cost at all for a year. Looks like a better one to choose for your next project as there is always need for good support.
If minimalist and premium is your choice you can head here 15Zine
TIMES
If you are interested in adding an ecommerce business to your blog then this one will help you to get started. Also every article make use of the featured image in order to bring more CTR.
ExpressCurate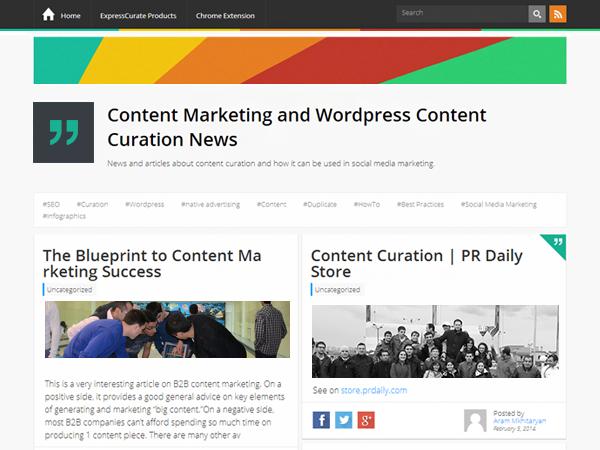 Interested in sharing the news as you read as blog post? By installing this will do it for you. Since there is an extra added feature that will let you to publish to the online world with curate WordPress plugin and android app. Another added feature is the infinite scroll that keeps visitors more engaged.
Annina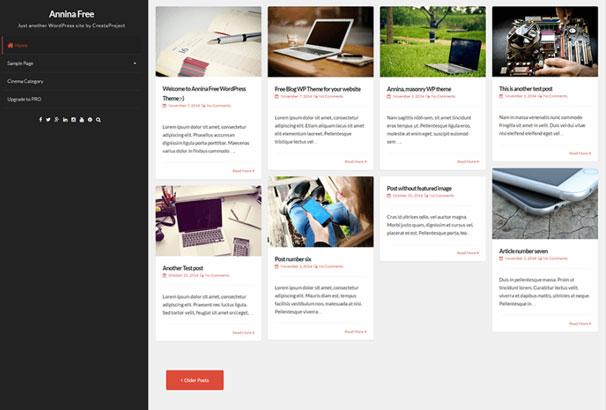 A refreshingly new one with most common options to customize the layout.
News Mix Light
Shows off the daily scoops in the way it should be.
MH Newsdesk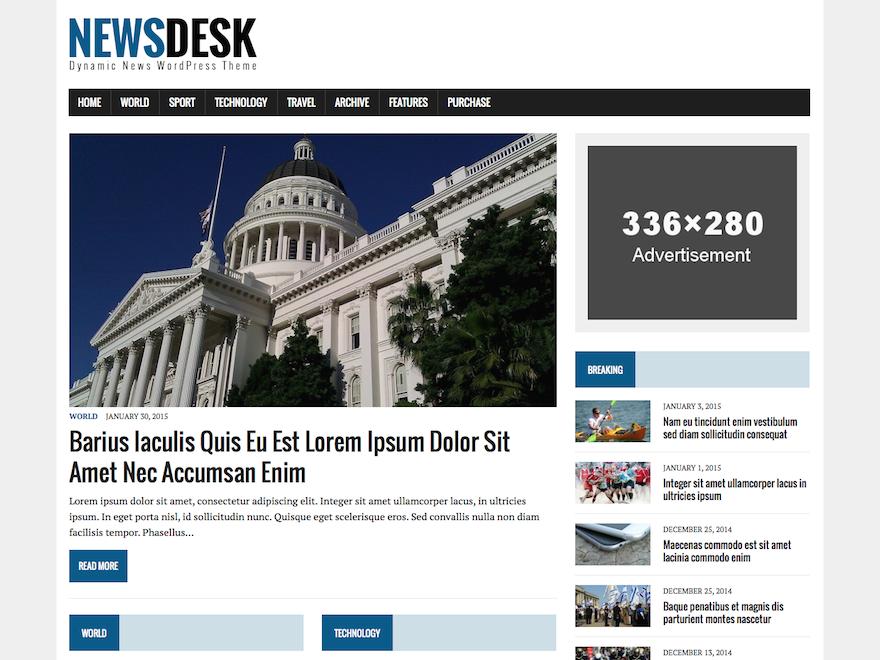 Looks more impressive as this one is created by a premium developer.
Built in social media share buttons
Related posts
Better typography
Clean and quality code
SEO optimized
Popular and recent posts widgets
Responsive Deluxe
Just another impressive one with simple layout like many other but the flat design makes it to stand out in the crowd.
Just Content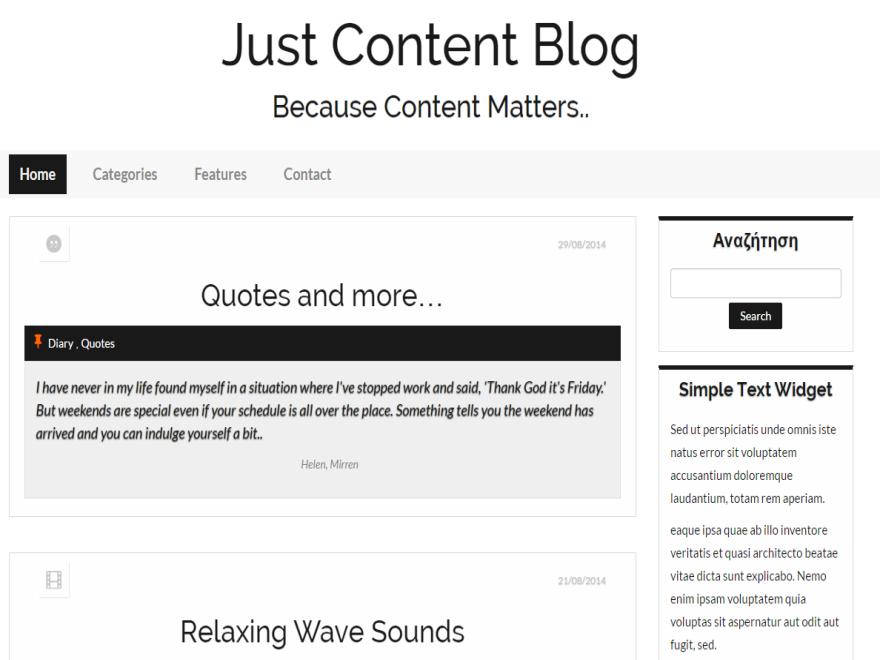 Are you a casual bloggers or writer with no aim in earning from your website ? Just content is one you have to opt for with its really simple design that mainly focus on the content other than anything.
Grab the package|see how it looks
Hope everyone loved our big list of free wordpress themes blog, having some suggestions drop your comments and we will be happy to help you.