Are you going to launch a new personal blog where you share your experience with the world? Then you will be probably looking for WordPress themes for blogging related niche and in this category you will find a handful of free and premium quality one's. In this post we bring you some of best ones that we came cross having minimalist style like what you write is given more importance. If you think you are going to monetize your blog then the themes below may not work well for you.
Thinking of monetization then read our post related to best free WordPress Magazine Theme collection
So coming to the point of minimalist here are list of free ones that you try out without spending a single penny
The first one in our list is BadJohnny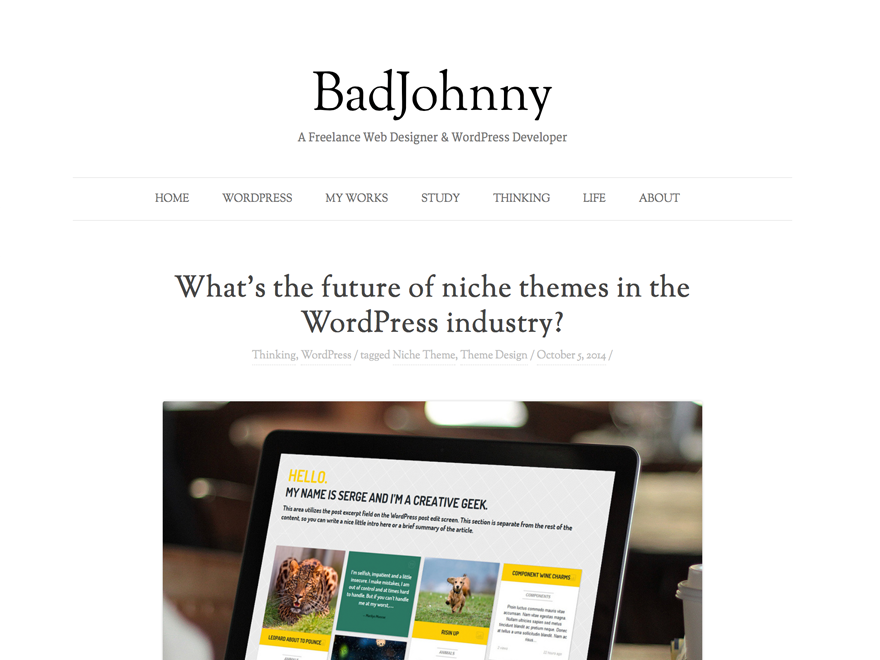 What we just think is simply just best one in the minimalist category and it's feature rich
Note : this is a modified version of Twenty Twelve that comes as default
Google already made clear that your website should be responsive and luckily this developer follow this rule and we are happy to see it looked nice when viewed from our mobile web browser named as Opera Mini android
Now talking about the speed, picture below explain it better
Is it compatible with SSL?
We waiting for the reply from the developer
Other notable features
Since it is cross browser compatible your blog will be good looking in all screens
Advanced option lets you to customize it a little bit further
Documentation availability?
Yes its available from their website
Wonders Lite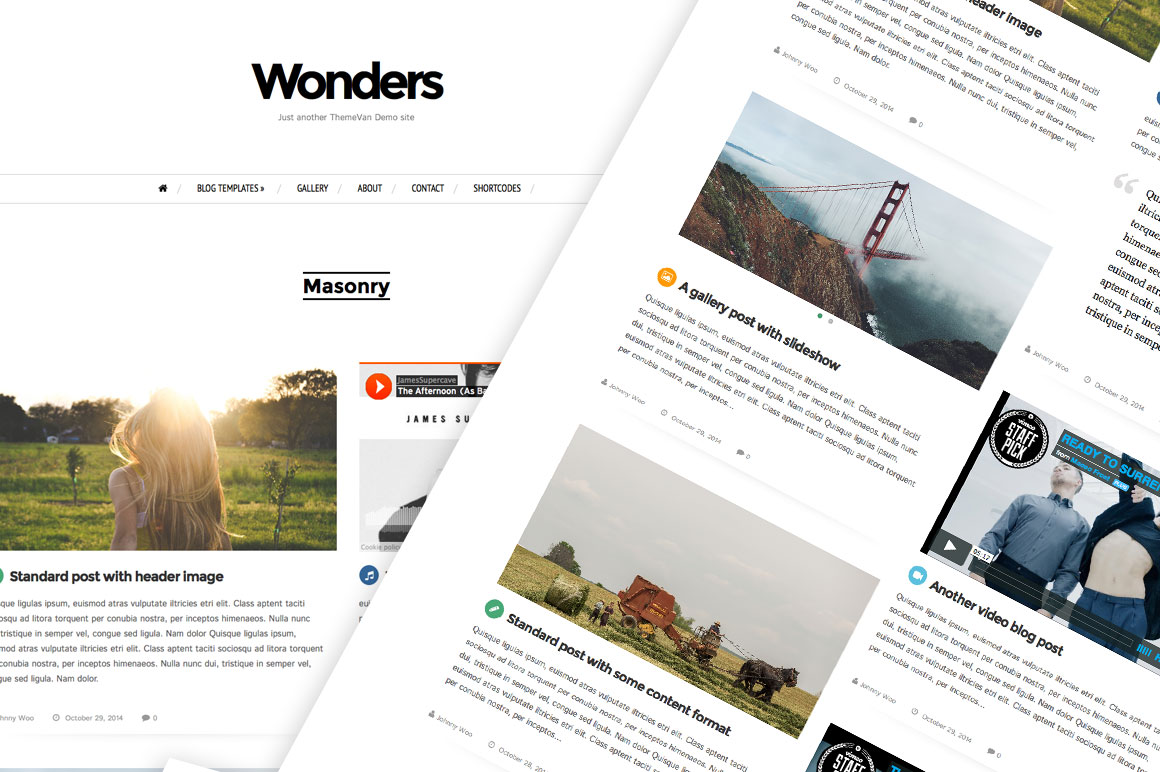 We were wondering why the developers named it like that? As we don't see a premium version right now!
The unique feature is that it has a drop down menu in the mobile version and is also responsive
The other noticeable one is that the style of menu on the desktop top, like menus are active only if user clicks on the icon located at top left corner of the web page
Note : Both the items above are not available in the repository
Zoomify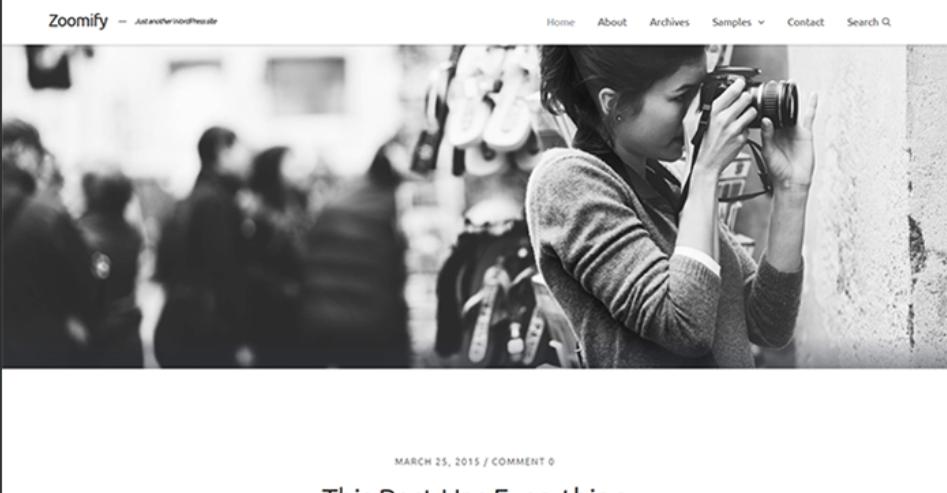 The unique feature of this is that its retina ready means users can sharp web pages on high end screens of desktops, laptops and mobiles
Ok did we find any concerns?
For easy and better navigation we think there should be rich Schema implementation in all the above mentioned.
Find this post useful? Then do recommend it to year friends looking for minimalist WordPress theme, by sharing on various social media networks.