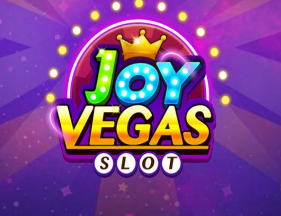 Joy Vegas Slots is one of those games which provide some amazing Vegas online experience at no cost. Users can enjoy playing free casino with their friends or with other through it anywhere and anytime. Joy Vegas Slot is a free casino online playing platform which is developed by TheE&M CO., LTD. And it is available for both Android and iOS platforms and users can enjoy Joy Vegas on Webpage also. Users can enjoy various styles of Casino Slots from classic to casual. Joy Vegas comes with many exciting features and we will discuss each of it in details in below part.
Joy Vegas Slots Android Game | Features
Here are some features of Joy Vegas Slots have a look and take action accordingly.
1. Wide Range of Slots: Joy Vegas Slots comes with wide range of slots and users can enjoy any of them. It comes with various casino slots themes which have some interesting characters. Slot themes like Panda Jones, Sweet Land, etc. are available.
2. Community option: You can add your friends in a community and can start chatting and playing with them.
3. VIP System: To ensure players play it regularly a VIP system is prepared in which some VIP benefits are provided according to players level and their playing time.
4. Free Gifts: Joy Vegas Slots gives free gifts to its users on daily basis. In fact it provides 100% bonus to first time users.
5. Ranking: Weekly tournaments and Leader board are also there in the Joy Vegas so that players play it seriously and regularly.
6. Availability: Joy Vegas makes casino slots available at its users fingertips as they can enjoy it on iOS, Android and Webpage.
7. Amazing Light and Special Effects: Joy Vegas Slot comes with amazing effects and users can choose these effects accordingly.
Introduction to the Interface
The interface of the Joy Vegas casino slots game is design in such a way that users will feel like they are sitting in the Vega's casinos and playing Slots games with their friends. And in this part of the post we will share snaps of its interface so that our readers can get idea about its interface.
1. Opening the game for the very first time will some time mean while users can play above slot game and can win some coins. Have a look at below snap.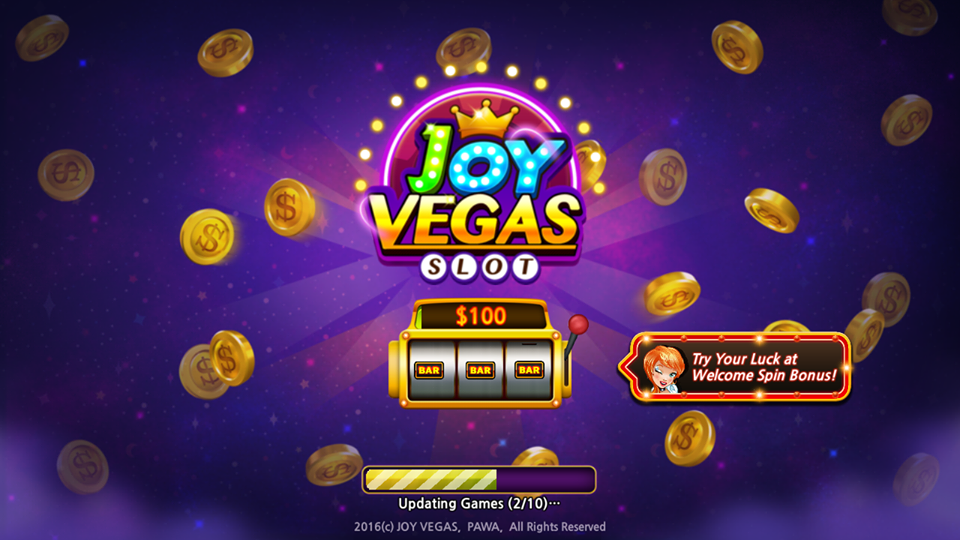 2. After that, users have to sign up. They can continue as guest also.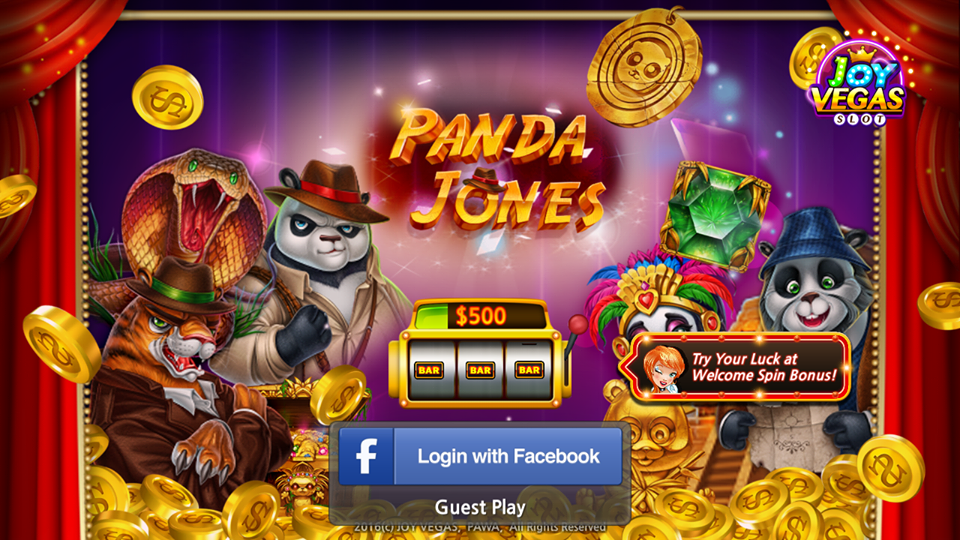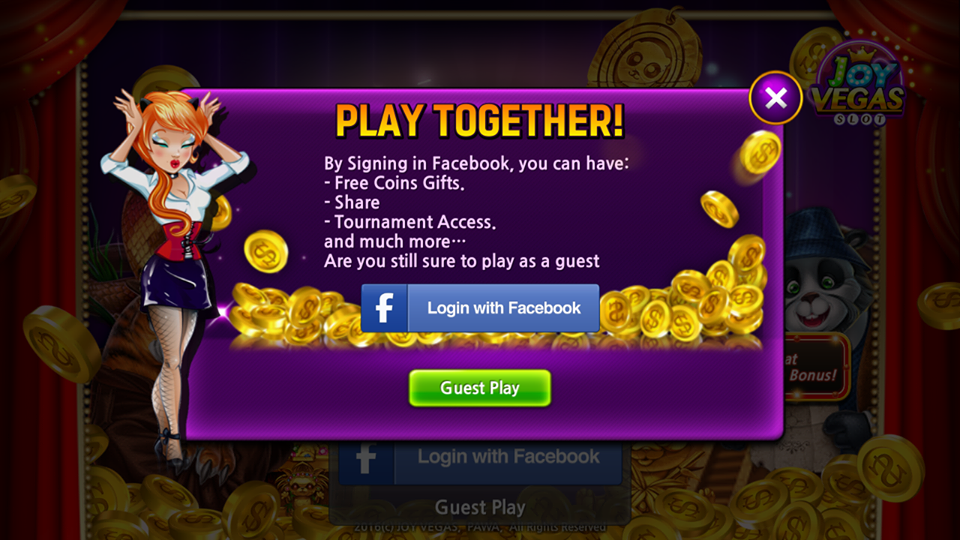 3. After that users have to select slots from the available options.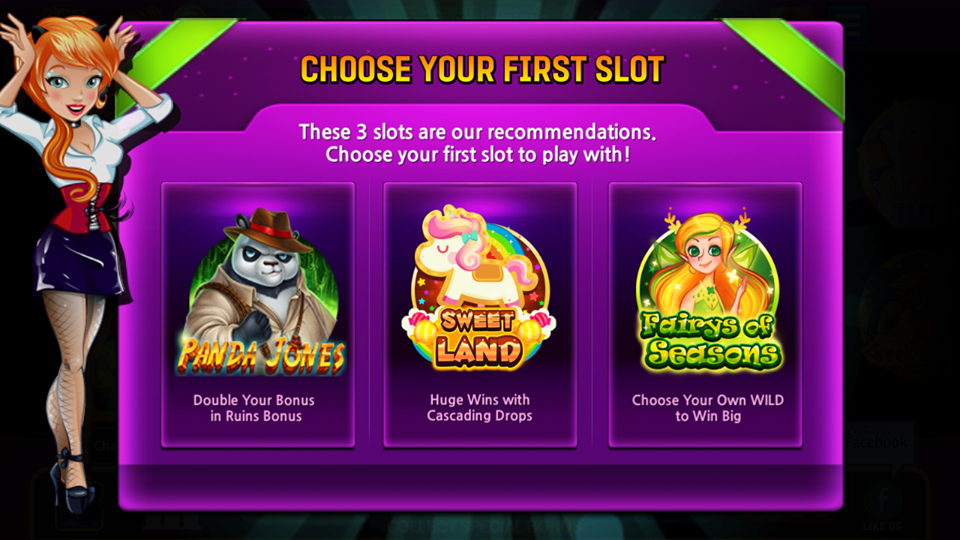 4. That's it ,start playing it and enjoy. Here is a snap which we took while playing sweet land.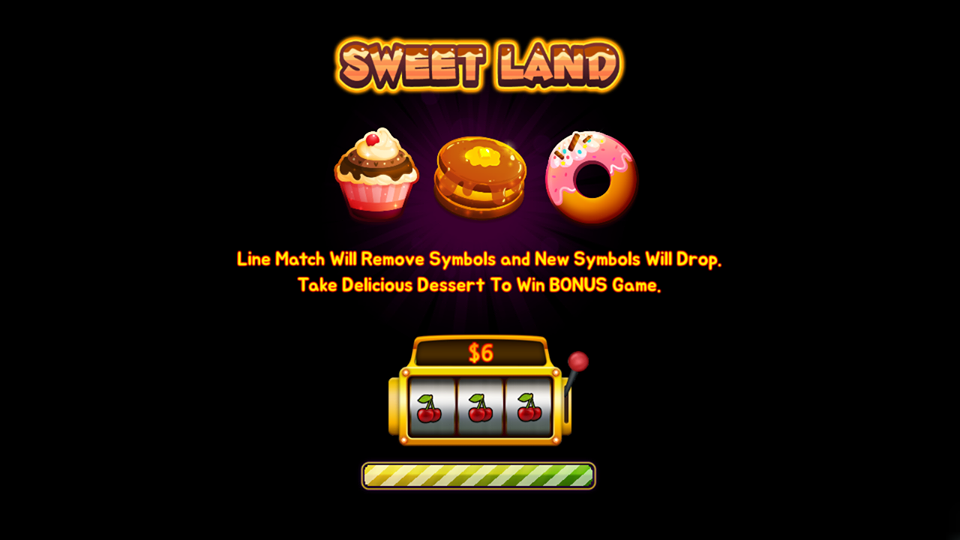 Final Words
We hope now you all know everything about Joy Vegas Slots and will definitely go with. But still if you have any doubts in your mind have a look at some pros and cons which we noticed while using it. Read below points carefully and take action accordingly.
Pros:
Here is a list of pros which we notices have a look.
1. It is a free game.
2. The interface and sound effects of the Joy Vegas (for Both iOS and Android versions) are very attractive which make it more engaging. The various light and special effects make the game more attractive.
3. Various efforts have been made by the makers of this casino slots game to ensure that users play it regularly with full efforts.
4. The Large variety of Slots themes is also very good.
5. It is available for both iOS and Android platforms. Plus users can enjoy it on webpage.
Cons:
Only two cons are there have a look at these points.
1. The loading time of the game is one of the major drawbacks associated with it. It takes long time to load. Developers have to work on it.
2. Internet connectivity is required to play the game.
As you all can see it has huge number of pros and cons are nothing if we compare these cons with the amazing casino playing Joy Vegas Slots is providing. It is a free game and you should try it once. Download it friends and share your thoughts with other and with us through comments.