Online advertisers have one of the most difficult jobs in the advertising domain. Finding a trustworthy ad network is one of the biggest challenges. Besides, most of the networks out there are not only expensive, there is a very high risk of lurking poor quality traffic. This not only affects ROI but increases the risk of penalties. There are very few networks that employ advanced server technologies to filter fraudulent and bot-based traffic sources. This is why you need to choose a proven and trusted platform like ClickAdu.
So what is ClickAdu and why is it the perfect advertising network for you?
What is ClickAdu?
ClickAdu is an ad network providing a self-serve interface with all the tools and services required for remaining on top of your advertising campaign. Thanks to the high conversion rate, every click from its network means enhanced chance of turning it into business.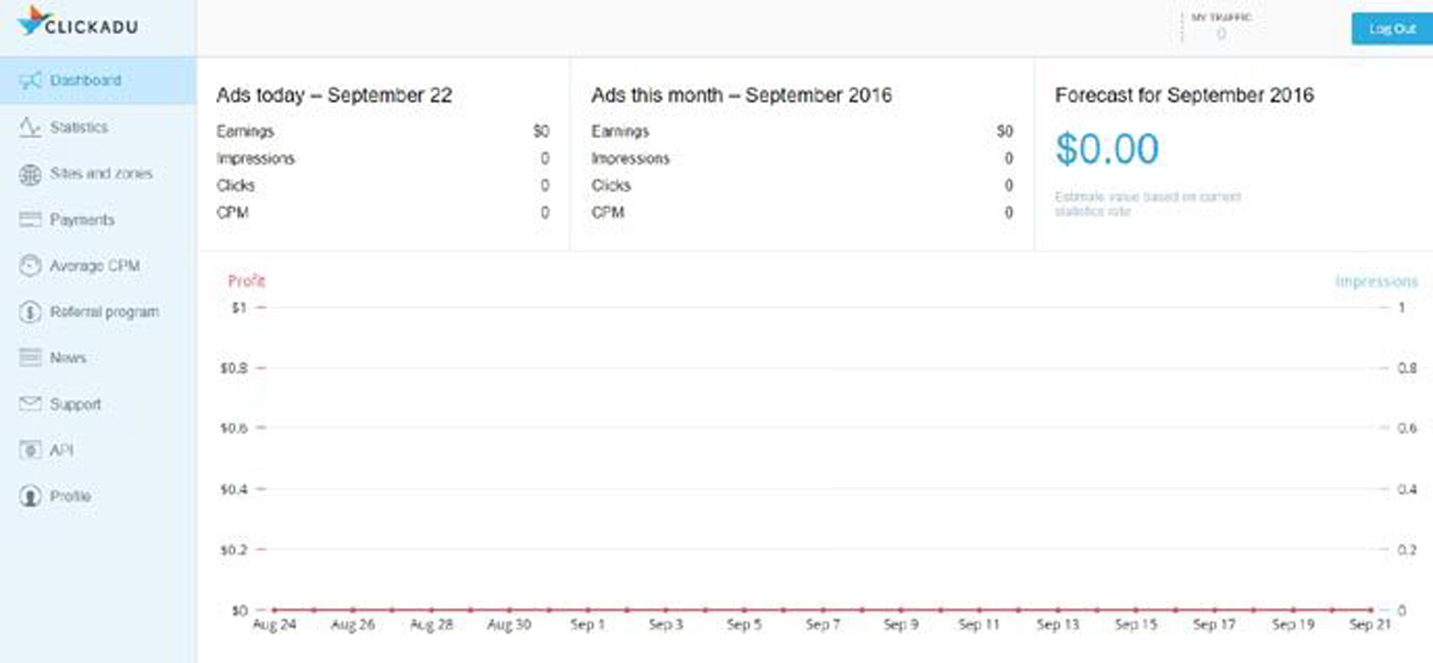 ClickAdu stands out because it uses industry-leading ad server technology. This translates into optimal ROI for advertisers without the hassles of having to deal with poor quality traffic.
It is a pop-under ad network, which offers many advantages over the more conventional pop-up ad model. In fact, it also stands out from the crowd of pop-under ad networks.
Its revenue model is CPM. It doesn't have complex processes and requirements for approving your URL. However, it will take 24 hours to review your site before approving. As long as your site doesn't have any malicious content, it will get approved.
The ClickAdu Advantage
This online ad network helps you reach both web and mobile audience.
Its main stats are as following:
• Daily impressions: 100-million plus
• Daily conversions: 180,000
• Active campaigns: 5,210
• Active publishers: 3,950
• Reach across 200+ countries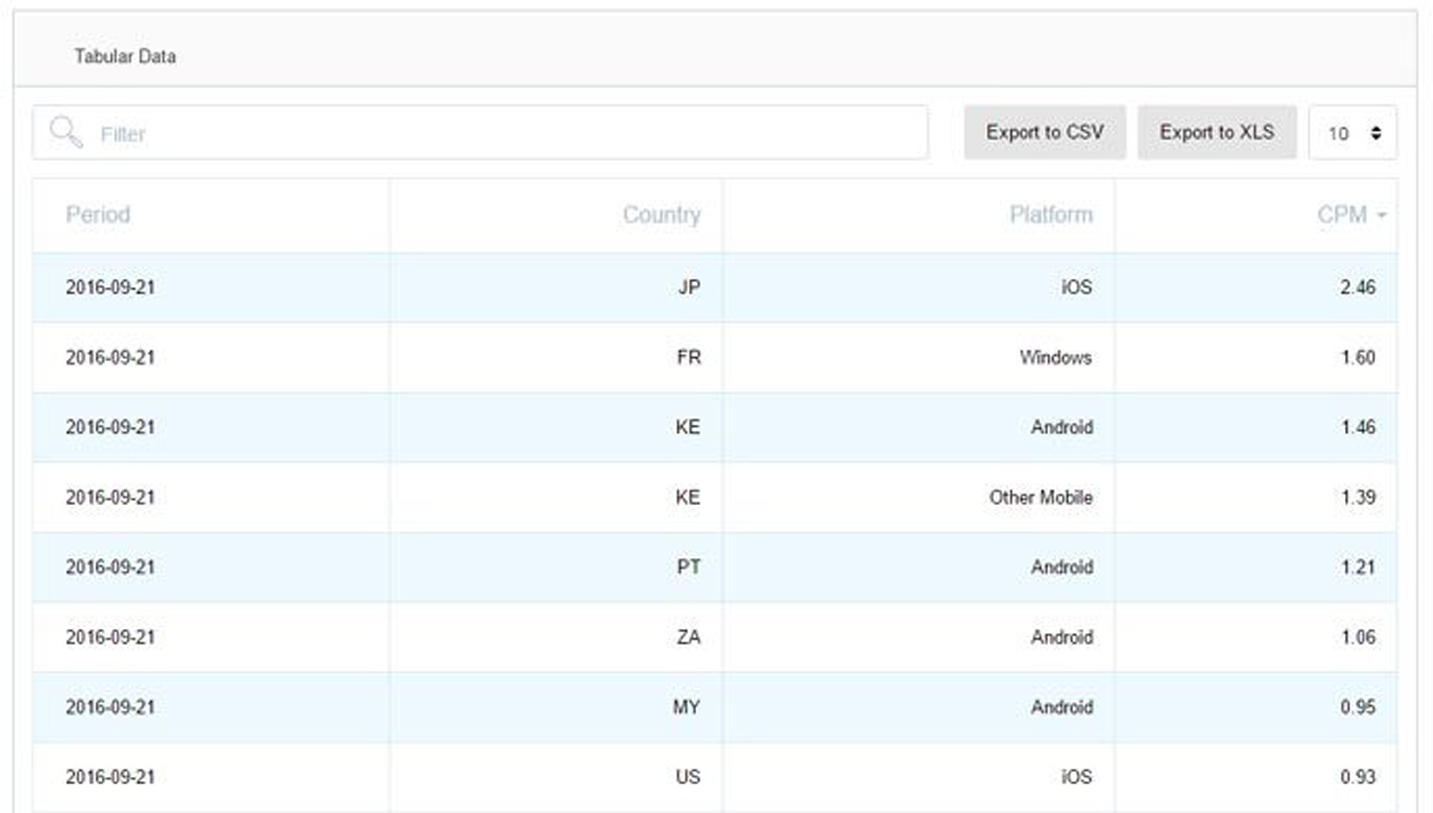 It is a fully-managed advertising service that optimizes your campaign. You can target your ads deeply by geography, type of device, website, and much more. It generates only high-quality traffic by filtering fraudulent traffic and bots. This is followed by detailed stats for your ad campaign. Always remain on top on your campaign by keeping track of it and making needed adjustments.
You can also choose from premium websites to target your ads. ClickAdu provides dedicated account managers with multilingual support. You will never have difficulty setting up, running or adjusting your campaigns. It is a self-service ad platform and help is available 24/7.
Here are the main features that make ClickAdu the perfect network for advertisers:
Advanced Tools & Services
Using ClickAdu means getting access to advanced ad server technology that uses latest technology. You will use advanced tools and services that help you reach larger audience size. Grow your business while having total control over your ad campaigns. This will help you move from one milestone to another.
Advertise with Ease
Most business owners and managers are not expert in managing ad accounts. ClickAdu makes it easy to advertise without having to go through complex set of processes.
Almost anyone with basic knowledge can start advertising. The network doesn't lay down any limitations on advertising. All you have to do is to ensure that the terms and conditions are met.
Easy Setup
Signing-up for an account is easy and quick. The process is simple. An account manager contacts you and discusses all the details. You can clear all your doubts.
It is important to note that ClickAdu filters your URL before approving your site and account. If it finds viruses, it will restrict the site. It penalizes websites with malicious content and this helps keep the violators out of the ad network.
Advertise on Budget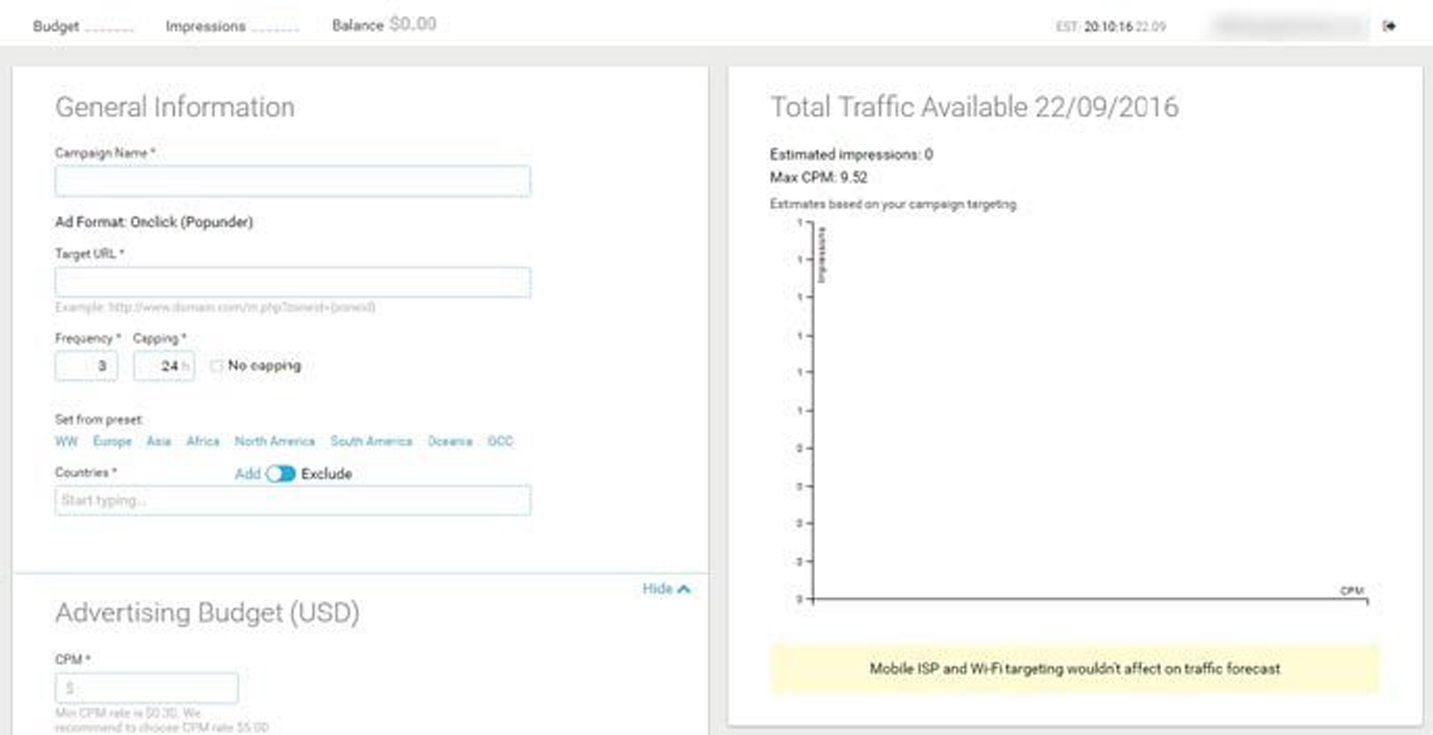 Anyone can start advertising on the ClickAdu network with a small budget. Advertisers can start their campaigns with just $1,000 in their account. A larger budget means more targeted traffic.
Control over Ad Budget
Another advantage of using ClickAdu is that it allows you to keep control over your daily ad expenses. This means better budget management. Plan your budget with ease and spend based on your goals.
Advanced Ad Targeting
You can even choose specific sites on which your ads will go. This is made possible due to ClickAdu's vast network. The result is that your ad will be seen by the kind of audience you want to. This further boosts your conversion rates by several times.
As already mentioned, ClickAdu has invested in advanced, industry-leading ad server technology. Anti-fraud system is one part of this technology that constantly works to detect fraudulent clicks on your ads. Not only is its ad network filtered for any malicious content, fraud and bot traffic is kept out of it to ensure only high-quality traffic.
Conclusion
ClickAdu is safe, effective, and easy to use. Its smart optimization system helps you achieve high-conversion rate. You can target any site, any country, device, operating system, or any other factor with high precision. This ad network comprises of both web and mobile channels which means you can reach your target audience across all devices. There is so much to this high-quality ad network you cannot afford to ignore it.