Those who have an iPhone or an iPad must be aware of the iTunes backup. iTunes backup allows you to create a safe and secure backup file so that you can restore it. Now, iTunes has added a backup password that not many users can remember after a certain period. Unfortunately, Apple does not allow anyone to access a file without a password.
How to recover the data without password?
Can you Recover iTunes Backup and Data without Password?
Now, there are many solutions out there which promise you to get the data back without the password, but only a few of hundreds of solutions will work. As you know that there are too many solutions and services on the Internet, so finding the right one becomes very difficult.
A software company "iMobie" has developed PhoneRescue that allows you to find out the password of an iTunes backup, no matter how complicated the encryption of iTunes backup.
What is PhoneRescue?
PhoneRescue is a PC-based program that runs on Windows and Mac-based machine. It allows the iOS users to recover the iTunes backup password they no longer remember. The PhoneRescue intention is to help the users who have lost the password or no longer remember the password of the iTunes backup they have created long ago.
PhoneRescue can recover your forgotten iTunes backup for free. Thus you save plenty of money on similar service who are asking for a large amount to help you get the data back.
PhoneRescue does more than recover a lost password. It also can recover the files and data from the backup file. In simple words, you can use the PhoneRescue to recover the files from the backup.
OS: Windows XP to 10 and Mac macOS High Sierra to macOS 10.8.
iOS device: From iPhone X to iPhone 5 and from iPad Pro to iPad 4. It supports iOS 5 to iOS 11.
It also supports iPod as well from Touch 6 to iPod 1.
How to use PhoneRescue?
We are going to use recovery software tool to recover the data from the iTunes back up without any password. But, let us show you how you can get forgotten password first step-by-step.
By using this process, you can recover password and also files like Call History, Contacts, Messages, Calendar, Reminders, Notes, Safari Bookmarks, Safari History, Whatsapp Messages, Line, and KIK data.
One: Download the software from their official website.
Two: The file size is only 0.98MB because It downloads additional data when you launch it.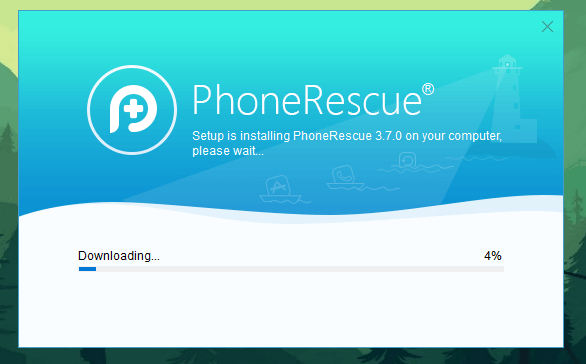 Three: Launch the program and if your iTunes is outdated, then make sure to update it for better speed and stability or else, it won't work.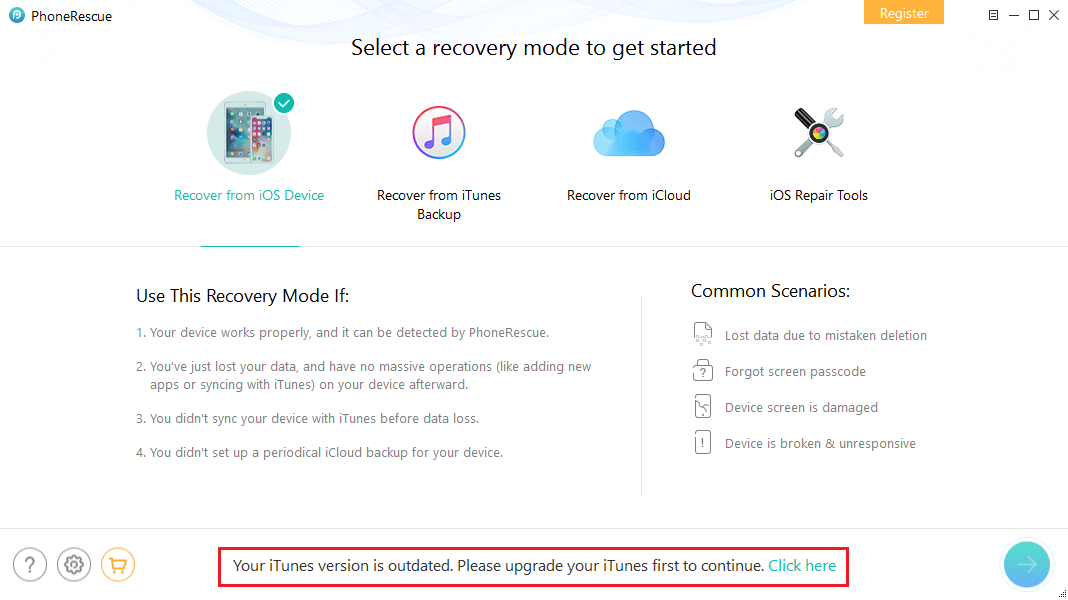 Four: Now click on the -> icon located in the bottom left.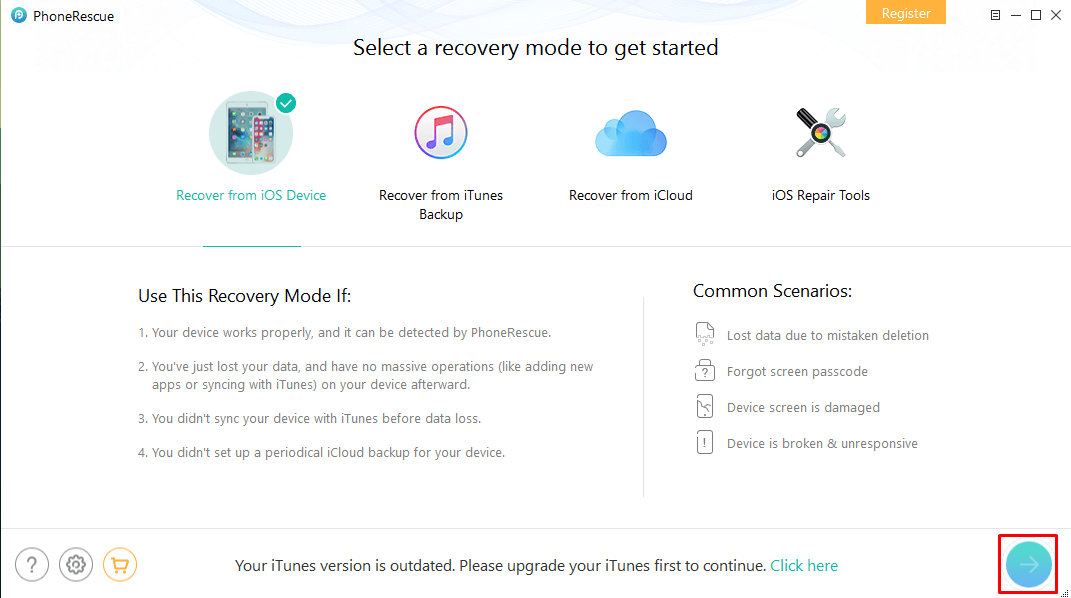 Five: The program will scan for iTunes backup files, then list it for you. You can select from existing backups, or if the backup file is missing, then you can select it manually.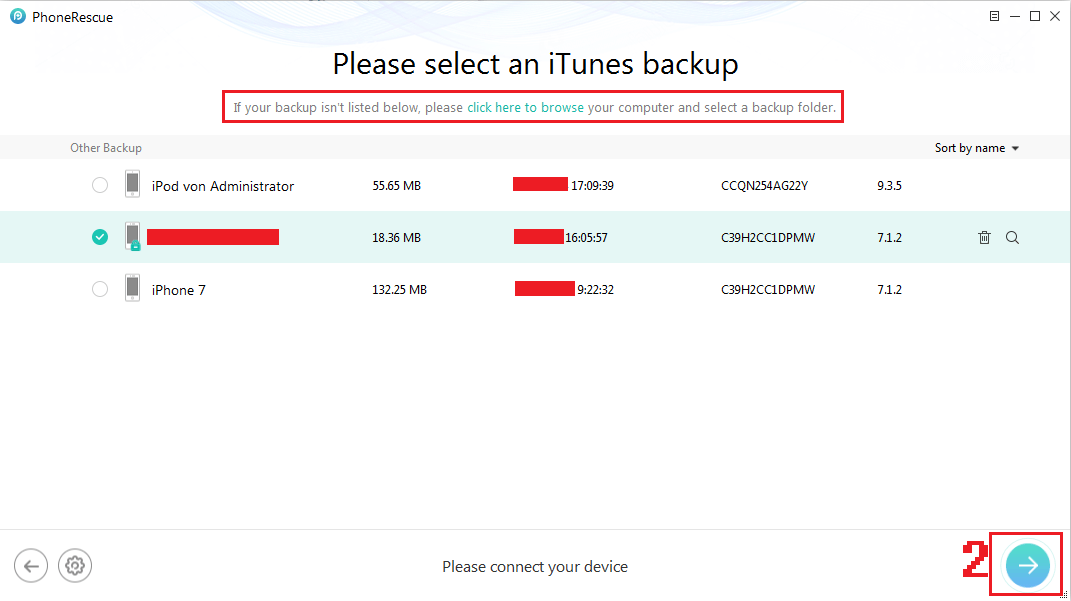 Six: A window will pop-up on your screen and you have to select "Forgot Password."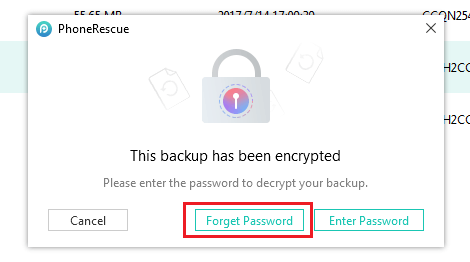 Seven: The whole password finding process takes plenty of your CPU power, which means the whole strain will on your CPU when the program is searching for the password. The encryption is a series of complicated numbers, so it consumes a lot of your CPU power to complete the process in the fastest way possible. Coming to the Password recovery settings, you can keep it default; you don't have to meddle with it. We know that some of you don't have knowledge of these things, so avoid it.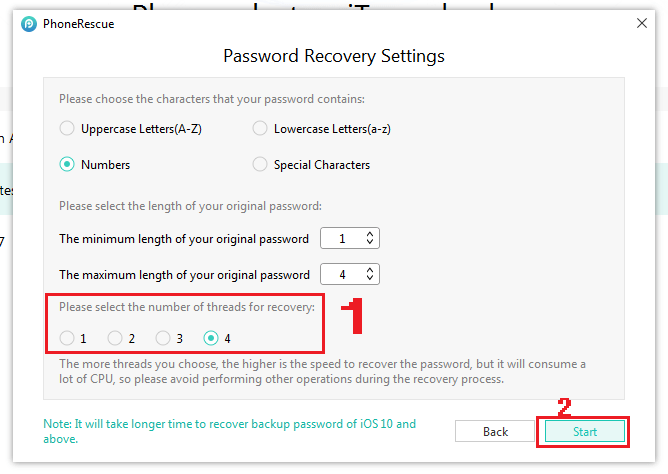 But, make sure to run this program only and do not multi-task in between.
Eight: Usually, it takes plenty of time, which also depends on your system configuration as well.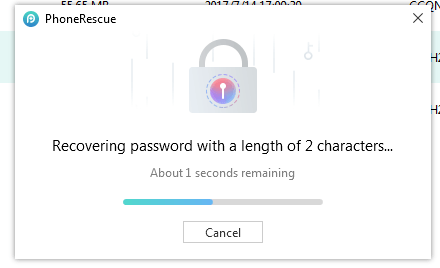 Nine: Once the scan is completed, no matter how difficult it is, you will have the password on your screen.
PhoneRescue Settings
It is important that you also look into the settings tab because you will find several options and they come in handy to you. The settings have very useful features, which we are going to show you.
You can change the formats of every data you want to recover. You can also change the paths of Import and Export of the files, which is important for many users. You can get more information about PhoneRescue here.
Conclusion
You can find hundreds of recovery software's for iPhone's and other devices, but the majority of them don't work properly. PhoneRescue is free and is worth your time, tell us your experience in the comment section below.