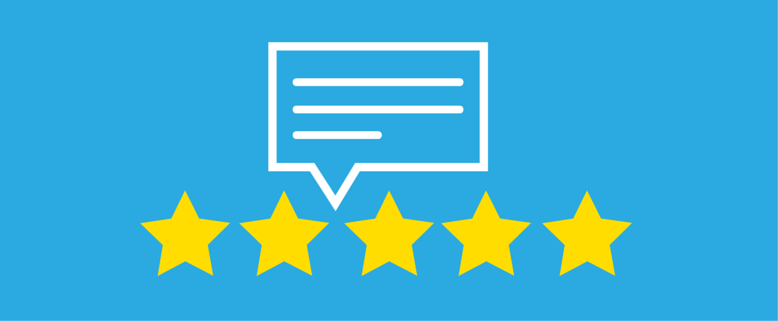 Rich Snippets can boost search engines visibility and click-through rate. It's pretty effective to gather additional traffic for you blog. Rich snippet gives extra bit of information with Schema to make it more promising. Besides, it looks really awesome with markups which tempt/entice users to click more often/mostly.
Why should you use Rich Snippets Plugins for WordPress?
Want to build some more traffic?
Hell yeah.
How is these plugins are going to help?
You might know the answer already. People tend to click on schema related results (9/10) and thus it helps to gain high percentage (%) of click through rate from others.
I'm going show you the best (premium and free) plugins for WordPress in 2018. Are you ready to boost your organic traffic by 200%?
Best Rich Snippets Plugins for WordPress
All In One Schema.org Rich Snippets

This one has got 40,000 downloads along with 4.4 star rating in the WP repository. It's a simple plugin for adding Rich Snippets and it's free too.
It is a complete plugin to use star ratings or schema data properly. You can add schema ratings not only to your blog posts but reviews, events, people, recipes, software, and videos as well. You can pick any type of snippet (review, recipe, comparison etc) to display in the search engines according to your content.
If you are looking for an efficient, elegant and user friendly Rich Snippets plugin for free of charge then, it's an excellent choice.
Price: Free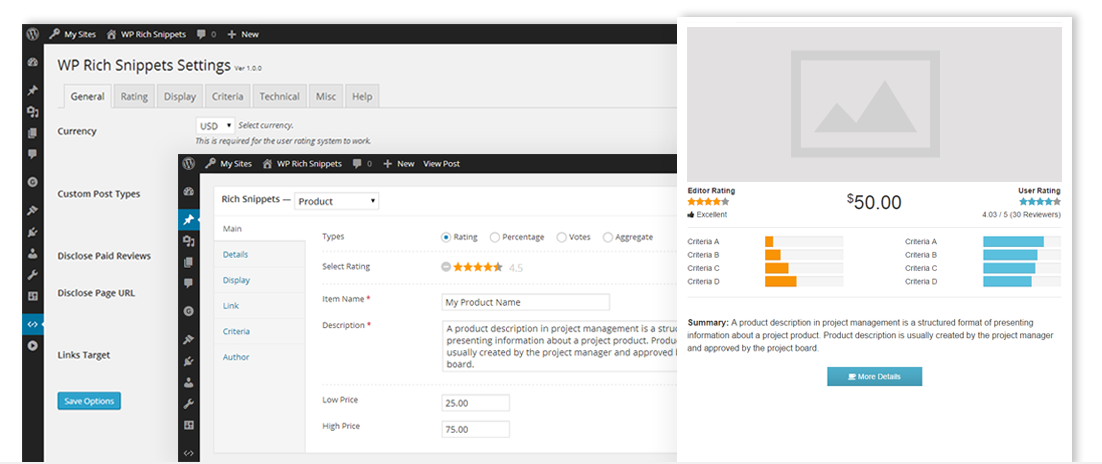 It is a splendid one for WordPress bloggers. You have multiple options such as star review, product, restaurant and organization for your content. Your audience can leave their reviews as well. It's quite impressive. More engagement – Better conversion. If you want to see an in-depth review about it then, explore WP Rich Snippet: create reviews with flare.
WP Rich Snippets is compatible with current WordPress version. But it's no free. It has four plans – Personal ($69), Plus ($99) Professional ($199) and Ultimate ($399). It provides 30 days money back guarantee. You can see it in action by visiting the official demo site.
Price: $69
It is an amazing rich snippet WordPress Plugin with full of features. It's very easy to set up and no need to mess with coding whatsoever.
You've numerous ways to show you ratings like reviews, percentages, circles, points. It supports Retina display, WP multi-site and unlimited colors. Users can give you rate and review express your content. You have CSS animated stars as well. If you prefer to avoid manual configuration often often then, utilize global ratings type for all post and pages. WP Review Pro comes with an in-built thumbnail star rating system.
It works fine with every WordPress theme. You can alter review box width, change positition , show tabbed widget and so on. It will cost 39 bucks normally but you can buy it for $9 right now. It's a limited time offer. Hurry!
We will soon cover a detailed review of their free version and update the link here.
Price: Free and Pro ($39)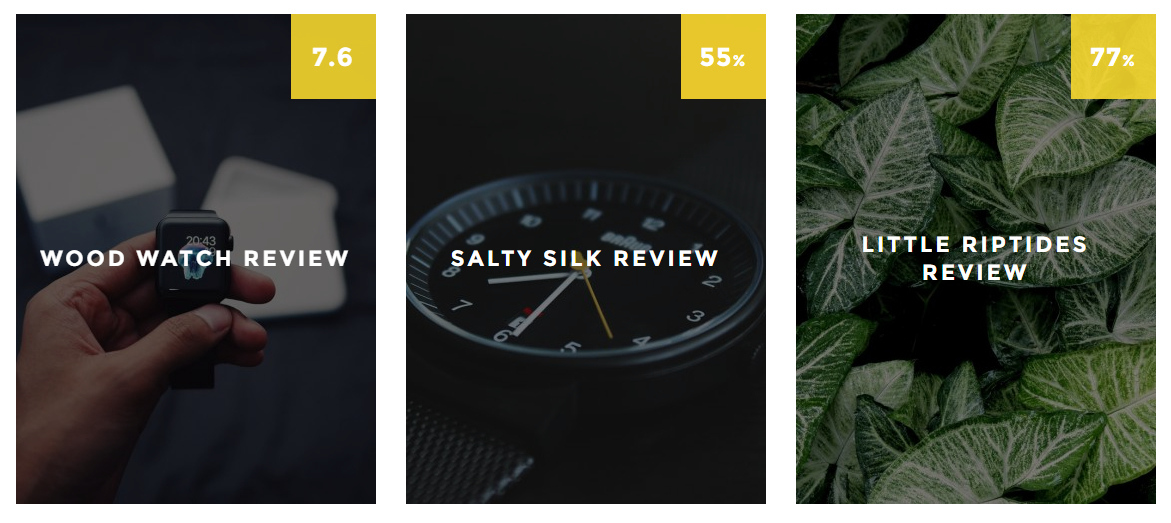 Let's Review is a wonderful rich snippet markup plugin with stunning features. You can insert responsive and stylish review boxes to your contents. You can manage it effortlessly by drag and drop option to add unlimited criteria, postivies, negatives and affiliate buttons. You have several design options and formats to seek better results from your blog posts.
Price: $22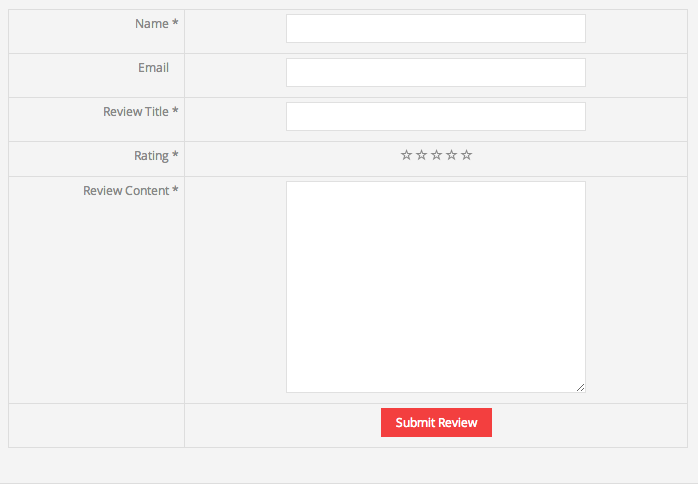 Rich Reviews adds five start ratings on your site. It's a vital element to get additional exposure from the search engines.You can exploit ratings for comprehensive product reviews, testimonials and so on. But it won't allow your audience to submit their personal ratings. If you are looking for more features then, you need to buy one of the premium plugins from the list.
Price: Free
Final Thought
I've shown you the best rich snippets plugins for WordPress in 2016. Selection a proper plugin isn't too hard after reading this post. Isn't it? You can try a free plugin like All in One Schema plugin, Rich Reviews or premium plugins like WP Rich Snippets, WP Review Pro and Let's Review. These plugins is necessary to boost your organic traffic. Also, it's an important feature for review sites. Is it going to spike up your current traffic status? Find out yourself.