Windows 10 Error code is usually a sign of a missing update or defective boost. Usually, it means that you have corrupted boot configuration data. Before we talk about the solution, let's understand what causes the error.
What causes the Windows 10 error code 0xc00000e?
When you try to boot into Windows or clone your system image, you may get the error code 0xc00000e. When the boot configuration data is missing, incorrect, or corrupted, the error 0xc00000e appears. Defects in the boot configuration data can develop for a variety of reasons. Deficiencies may occur due to power outages, disc writes failures, viruses/malicious software, or configuration problems while manually configuring the boot configuration data.
With these things in mind, get ready to figure out how to fix the error code 0xc00000e.
There are several solutions to fixing the windows 10 error code.
First solution
The first step is to double-check the connections between the devices themselves. Even though this cure is rather simple, it is usually overlooked. The error code 0xc00000e may appear if you have any other devices connected to your computer when it wakes up. The hard disc may have a higher boot priority than any external device. In this circumstance, your PC will favor external booting devices over the operating system disc.
As a result, external media, including CDs, DVDs, USB storage devices, and pen drives, might be the source of the problem. As a result, you must disconnect and unplug all peripheral devices connected to your computer. Check if anything has changed by restarting your computer a few times. If this doesn't solve your problem, don't worry; we have more choices.
Second solution
Re-creating the BCD file is the second option. The boot configuration data, or BSD file, contains the boot configuration parameters. A broken BCD file will create an issue on your computer, resulting in this error. To rebuild your BCD file, you'll need to create bootable media from your ISO. After you've inserted them into your Windows 10 PC, please follow the steps below.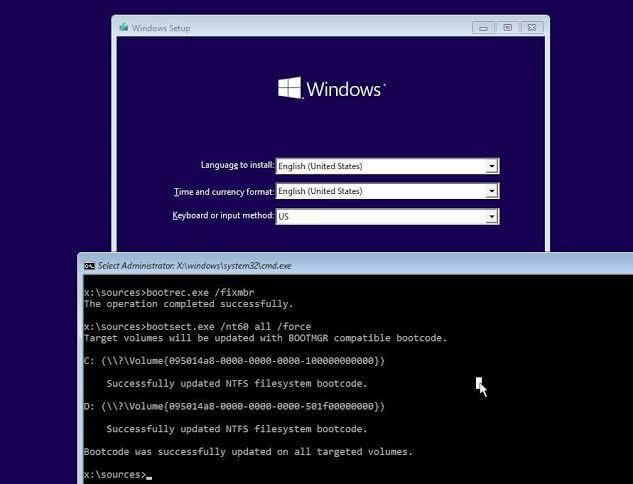 First, enter system settings from your boot screen, which you may do by booting from any Windows bootable USB and selecting the option to repair your machine or by pressing Escape or f8 on your keyboard. After you've arrived at that screen, click Troubleshoot to access the additional options. It is advised that you use the Command Prompt option on the next screen, which allows you to write instructions to solve the problem. At the Command Prompt, type this Command and click Enter to see the many options for this tool.
This tool has four settings to choose from.
Fix MBR
Fix boot
Scan OS
Rebuild BCD
Each of these characteristics may be useful in addressing various boot problems. In the right order, type the exit instructions. Your hard drive will be fixed, and any issues with the setup will be handled. After you exit the screen and restart your computer, you should see that your problem has been repaired. If this also does not work, move ahead to the next step.
Third solution
The third alternative is to use the Windows Automatic Repair Utility. Windows includes a built-in automatic repair tool for resolving faults. You may use this program to fix the problem by navigating to the settings menu or using a USB stick or disc that has been installed.
Go to the search box and type in Settings. Tap on the Settings option and choose the update and security option.
On the left-hand side, tap Recovery. On the right hand, you'll notice two recovery possibilities. Resetting this PC is the first option, and Advanced startup is the second. You must select Restart immediately from the Advanced starting menu. Your computer will now restart, and you will be given a choice to choose the next process.
When you tap on the Troubleshoot option again, you'll see a couple of Troubleshoot alternatives. Select Advanced from the drop-down menu. After that, select the Startup repair option to begin Windows 10's automated repair.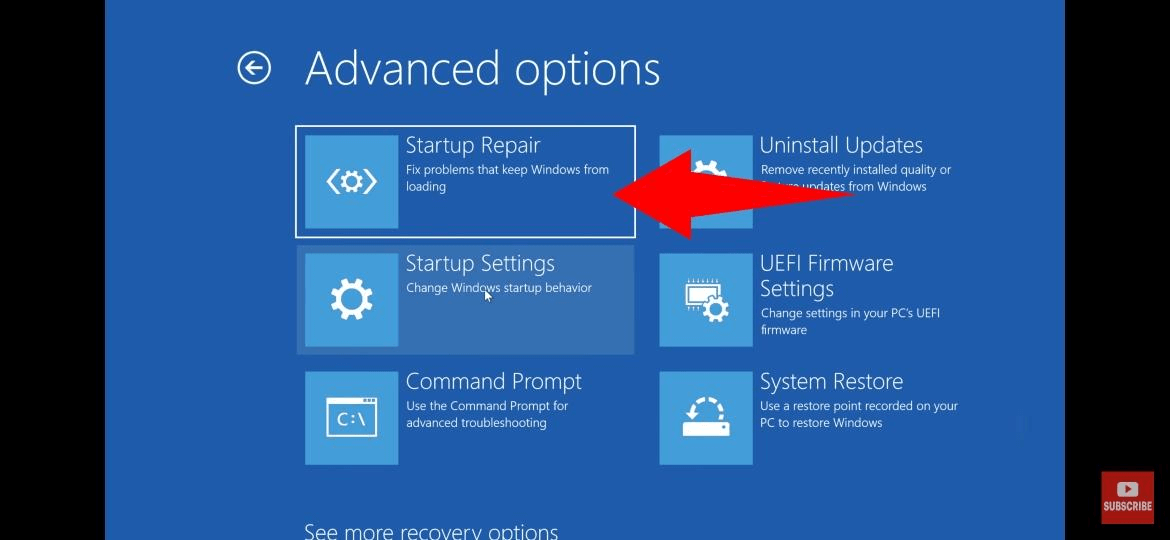 Your machine will now boot up on its own. Click the Windows 10 exit button after the repair is finished. After your computer has restarted, you will utilize your new Windows 10 operating system.
We hope that by following these methods, you will resolve the 0xc00000e Windows 10 issue.