American computer hardware company EVGA Corporation caused a stir this week when its Chief Executive Officer informed the public the company was no longer manufacturing graphics cards, especially not for Nvidia. CEO Andrew Han stated EVGA has no intention of partnering with AMD or Intel, nor did he plan to sell the business or go into retirement.
EVGA graphics cards are popular with gamers and PC enthusiasts, thanks, in part, to their competitive prices. There are tens of thousands of machines out there with EVGA-branded graphics cards, from those who use their computers to browse the best betting apps and mobile betting sites online to gamers who spend countless hours playing the latest AAA titles.
EVGA Blames Nvidia For Pulling Out of the GPU Market

The company is unhappy at how it perceives Nvidia has treated it recently, despite EVGA holding an approximate 40% market share in North America. EVGA claims Nvidia continually keeps it in the dark regarding prices, particularly when it decided to slash prices of its "Founders Edition" graphics cards to sell off surplus stock in preparation for the next generation of GPUs.
Furthermore, EVGA was reliant on third-party manufacturers to create the circuit boards and coolers for its graphics cards; EVGA took care of only the engineering. Those third-party companies took a slice of EVGA's profits, meaning it enjoyed only a 5% profit margin instead of around 10% of other graphics card manufacturers. EVGA claims it is losing hundreds of dollars for every RTX 30-series unit sold.
EVGA expects to run out of the current generation RTX 30-series graphics cards by the end of the year but is also withholding some stock in order to fulfill the warranties of its existing customers if they are required.
A statement to its customers reads, "EVGA is committed to our customers and will continue to offer sales and support on the current line-up. EVGA would like to say thank you to our great community for the many years of support and enthusiasm for EVGA graphics cards."
Nvidia has not spoken publicly about EVGA leaving the GPU world or about the complaints EVGA has. However, it did issue a brief statement to IGN that reads, "We've had a great partnership with EVGA over the years and will continue to support them on our current generation of products. We wish CEO Andrew Han and our friends at EVGA all the best."
There Will Be No EVGA RTX 4090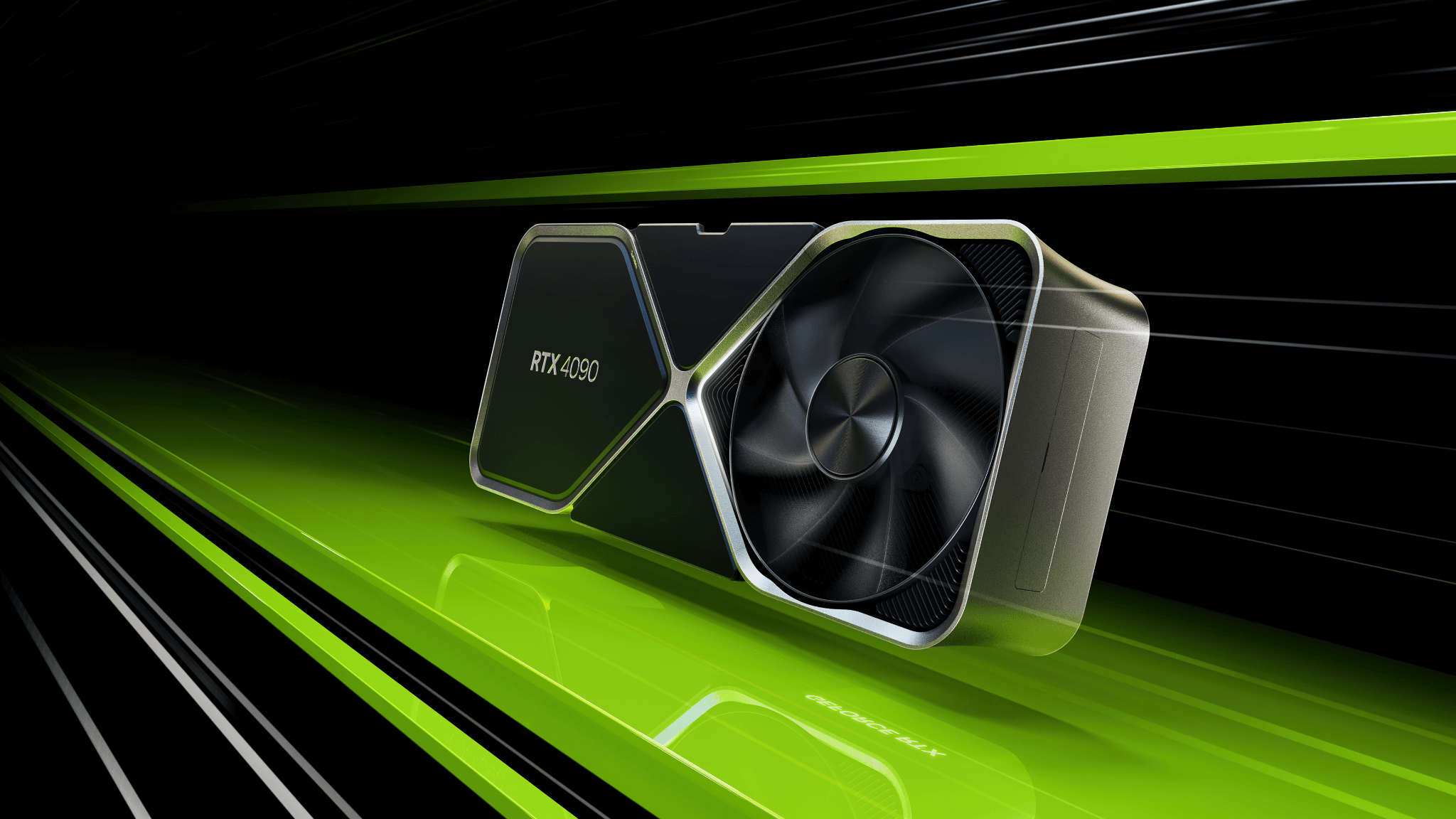 Withdrawing from the manufacture of GPUs and instead focusing on power supplies, cooling, motherboards, and peripherals means there will be no EVGA-branded RTX 4090. The next generation of Nvidia's flagship graphics card hits the shelves on October 12 at the cost of approximately $1,600.
The RTX 4090 is the most potent mainstream graphics card ever produced and will be highly sought-after. Boasting a staggering 75 billion transistors, some 46.7 billion more than the RTX 3090, the RTX 4090 is an incredible bit of kit.
There are some 18,000 CUDA cores, an increase of more than 70% on the RTX 3090, and memory bandwidth across its 24GB of GDDR6x memory of 1018GB/s. To put that into perspective, Sony was singing the praises of its PlayStation 5 console, which has a memory bandwidth of 448GB/s.
All these eye-popping numbers come at a cost. Not only do the new graphics cards command a $1,600 purchase, but it is also power-hungry. Nvidia's website states the RTX 4090 needs coupling with an 850W power supply unit in order to function correctly. Perhaps EVGA will sell plenty of new power supply units to power the new GeForce 40-series graphics cards seeing how it will not produce the cards themselves?