When someone is concerned about the safety on the internet the first thing that he/she should go for is a VPN (Virtual Private Network). VPN connects the users through their private servers that are spread around the globe, in this way no third party (hackers) are able to get the information in the middle. VPN bridges the whole device that changes the IP address of the device and websites think that the user is in that specific region. Virtual Private Network not only allow users to be secure only they can also allow users to use websites which is restricted in their region like torrents and NETFLIX shows.
Log-less VPN if you are from US, Canada, UK And AU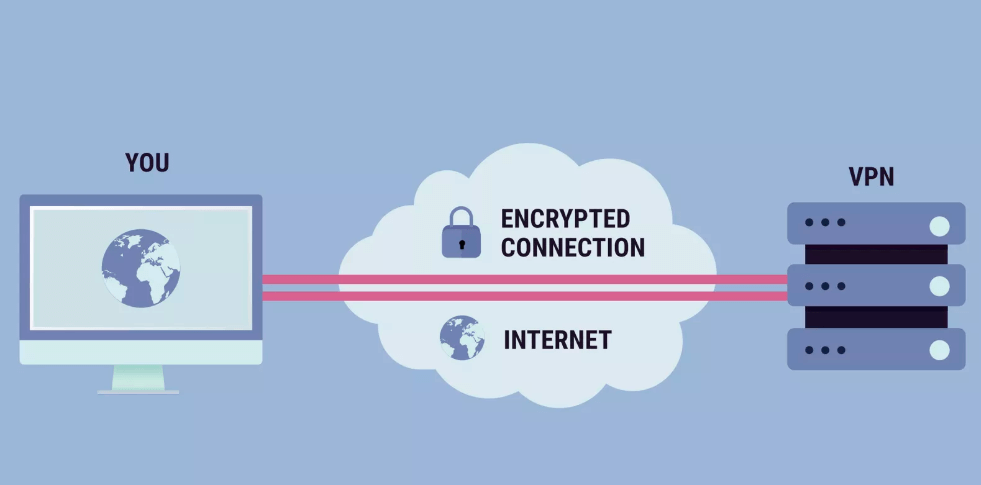 Some VPN services makes the records of the user's activity on their servers and these records are termed as logs, it contains all information of the users mostly cookies and history of the websites he/she visited. Log-less is the property or it can be said a feature provided by the VPN that make user complete anonymous over the internet, it completely destroys the user's records when he/she disconnects from their service. Information can also be stolen from the record keeping VPN services. There are a lot of Virtual Private Network available in the market which is Log-less and they also provide essential property of a VPN.
Hideme VPN
[wp-review id="6823″]
Hideme VPN is Malaysia based VPN service provider. It does not have the regularities or any kind of limitation because it is very much far from the Western Government so no one is able to force them to store users record.
It is also free for the lifetime usage. Under user's privacy terms it hides users original IP address, location and identity to make them total anonymous on the web. It uses Protocols like PPTP, L2TP, IPsec (IKEv1 and IKEv2), OpenVPN, SoftEther and SSTP to encrypt the connection, Hideme VPN also uses AES 256-Bit of encryption standards for the user's protection.
Hideme VPN can allow you to watch Global IPTV which means you can stream BBC, YouTube, Vimeo without any region restriction, it doesn't matter where you are in the world, you can stream them all. Hideme Virtual Private Network is available for almost all devices Android, MacOS, IOS, Windows, BlackBerry, Linux which means you can connect anonymously to the internet from all your devices. It also provides DNS leak protection.
Being log-less it also didn't store any users record or activities he/she has done on the web. It also supports a lot of Torrent applications like Bit torrent, UTorrent.
TunnelBear VPN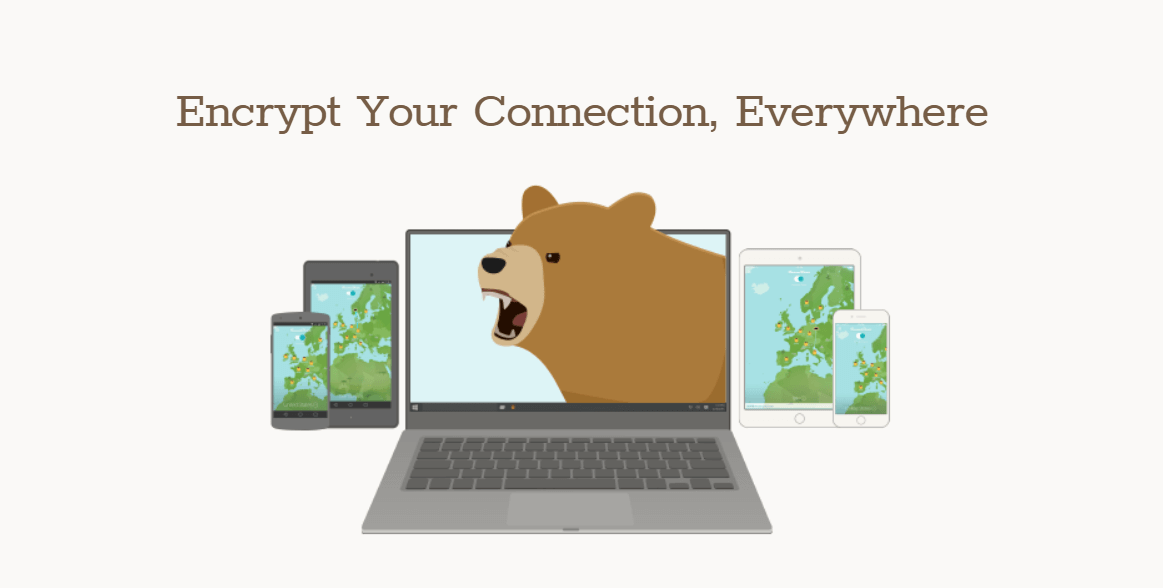 TunnelBear is Toronto based VPN provider. It is one of the trusted VPN by the customers in the market. TunnelBear uses proxy to connect the user with the servers and make them anonymous among the internet.
For user's privacy it uses AES (Advanced Encryption Standards) 256-Bit encryption which is one of the non-crackable encryption algorithm till now. The company claims to be the log-less company which means the servers destroy all the users record when he/she disconnects from the Virtual Private Network connection. TunnelBear provides a feature called GhostBear which encrypts the data in such a way that it becomes invisible from the government and ISP (Internet Service Providers) also. It can also unlock restricted websites and it also supports torrents. TunnelBear has implemented its servers in 20 different countries, which means you can use Virtual Private Network with fast speed from any country. TunnelBear is available for iPhone, iPad, Android, Mac, Windows and it also support browser with extensions which is available for Chrome, Opera, Firefox.
TunnelBear is able to block online trackers so you can browse online products without any worry of getting of same advertisement. TunnelBear provides safe Wi-Fi Protection which means you can browse Wi-Fi without any data leakage.
TunnelBear is free for usage it provides 500MB of free data usage for every month and it will be renewed after the end of each month. If you want extra 1 GB free data then you have to tweet on the behalf of TunnelBear.
Wrapping up
The mentioned VPNs provides a tons of useful features and all of them for free of cost. These Virtual Private Networks are able to download Torrents and make users anonymous on the internet. Loglessness is the first priority of these VPNs which make users more secure.