When you try to install a non-Microsoft application on your Windows PC, you might receive a notification that says, "The app you are attempting to install is not a Microsoft-verified app." This message typically occurs when you download applications from sources outside of Microsoft. However, there are methods available to bypass this restriction, which vary depending on your specific version of Windows. Before exploring these solutions, it is essential to grasp the definition of "Microsoft-verified" apps in the context of Windows.
What are Microsoft-verified Apps in Windows 11 PC Laptop?
"It implies that these are applications obtained from the store of Microsoft. Third party apps can also be part of your system because Microsoft also allows third-party developers to sign their apps simply using Microsoft Authenticode Technology digitally. This process ensures data integrity and prevents dialog boxes from appearing when attempting to install the software."
Occasionally, when developers choose not to implement it, you may encounter a warning pop-up. When you find this warning on the screen, you might think the app is harmful or malicious. However, it does place the responsibility on you to ensure that the app is not malicious.
Hence, this is what Microsoft-verified Apps mean. Now let's jump to our next topic to learn how to disable the message.
Disabling or Turning OFF Microsoft verified apps using the settings app.
Step.1 First, tap the Windows button and open the 'Settings' app.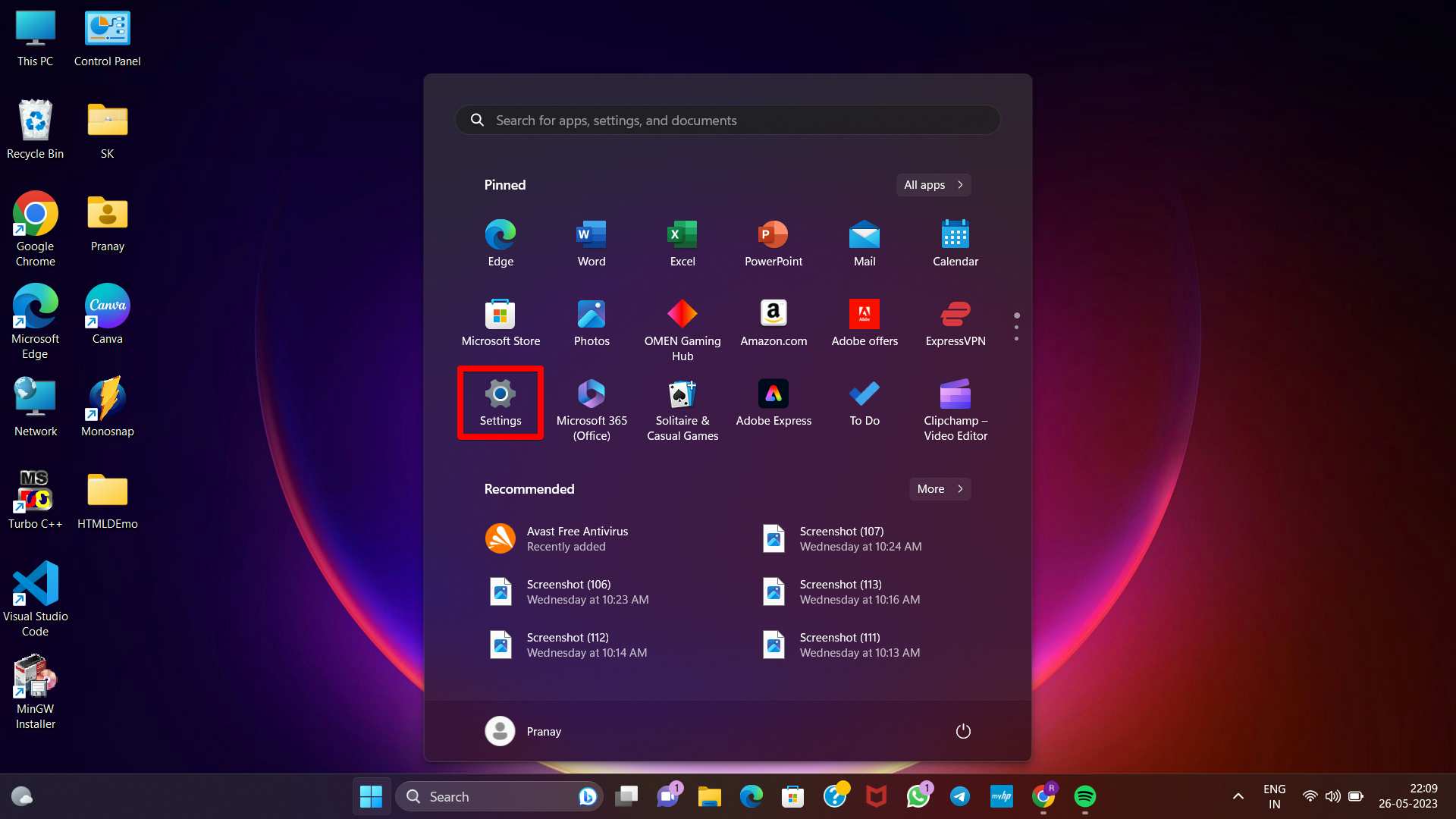 Step.2 Next, select the 'Apps' tab in the left sidebar.
Step.3 Next, find the 'Advanced app settings' option located on the right sidebar and click on it.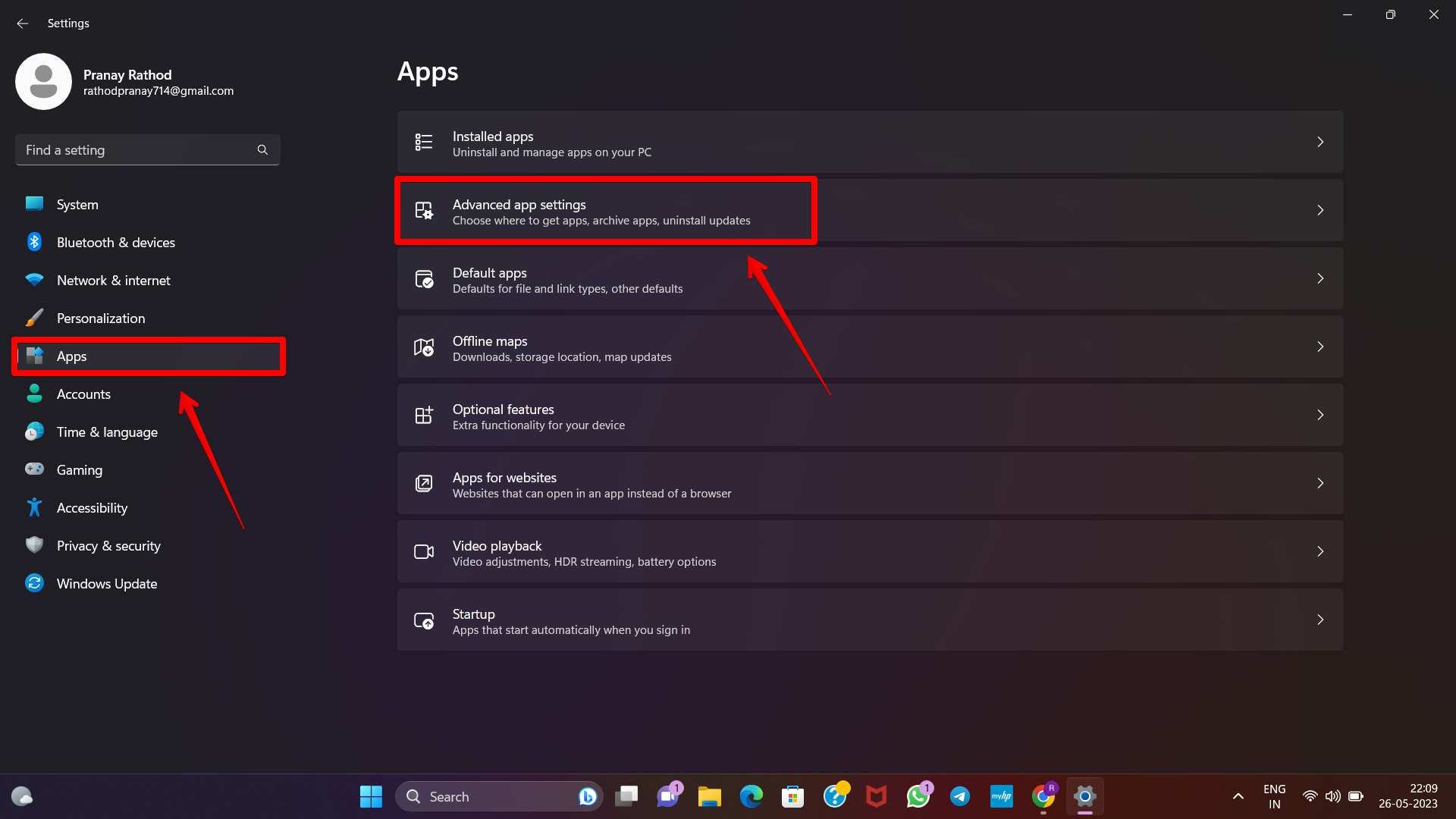 Step.4 Next, choose the dropdown on the 'Choose where to get apps' option and select 'Anywhere' from the dropdown list.
Note: If you are unable to find this setting on your computer, it indicates that you are using Windows 11 in S mode. In Windows 11 S mode, only apps available on Microsoft Store are allowed to run on the system. If this applies to you, the only available option is to disable S mode and switch to the standard version of Windows 11. Doing so, you will gain more flexibility in app installations and can utilize the previously mentioned methods to disable the Microsoft Store if desired.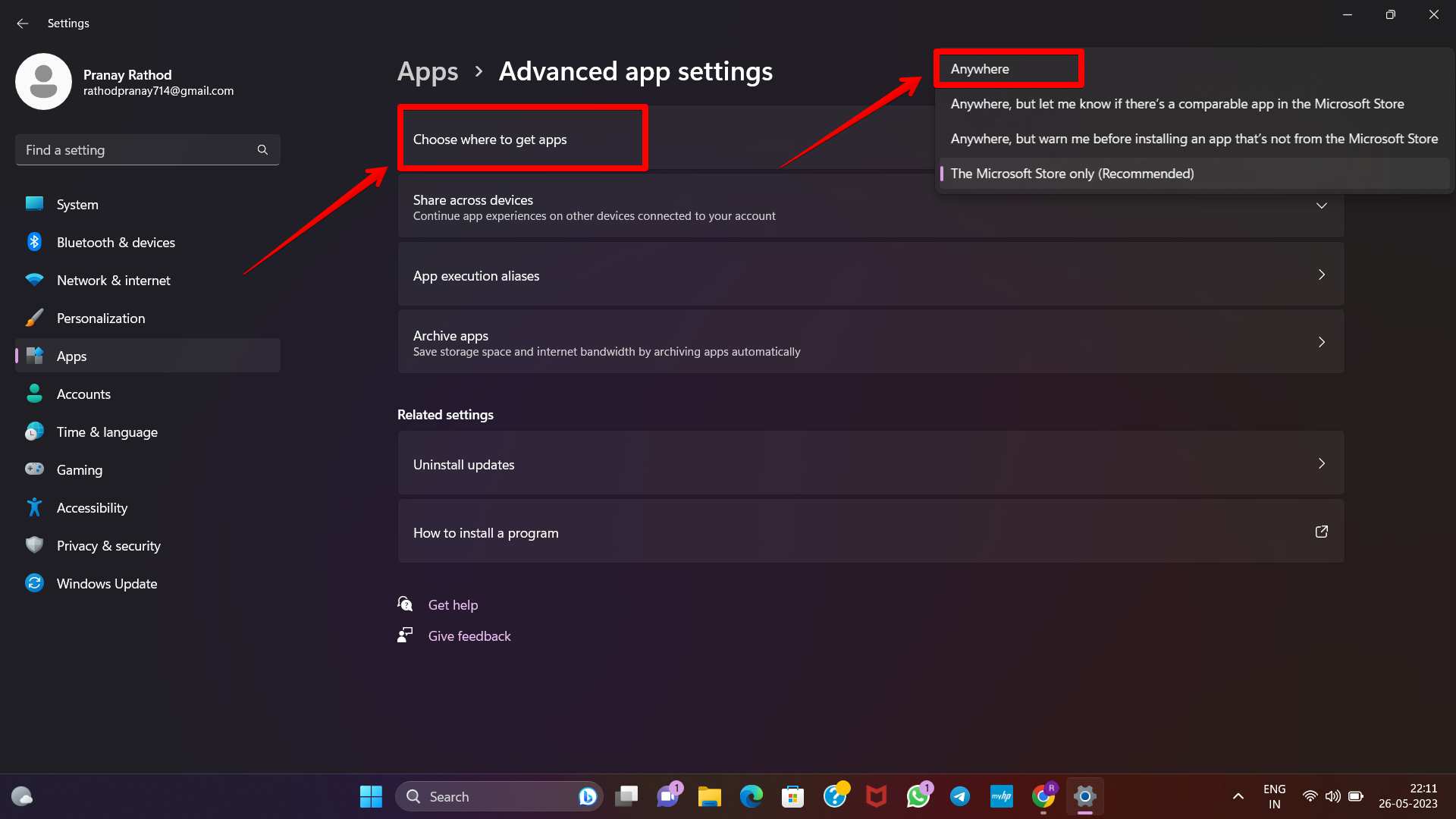 You can now install applications on your system from any source. However, it is essential to note that you are solely responsible for ensuring the safety of these apps for your system.
Disable Microsoft Store Entirely by using Registry Editor In Windows 11 OS
It is also possible to completely dissolve Microsoft Store. Follow given below steps to successfully disable Microsoft Store completely.
Step.1 To start, navigate to the Start Menu and enter 'Registry Editor' in the search bar. Click directly on 'Registry Editor' or 'Run as Administrator ' option in the search results.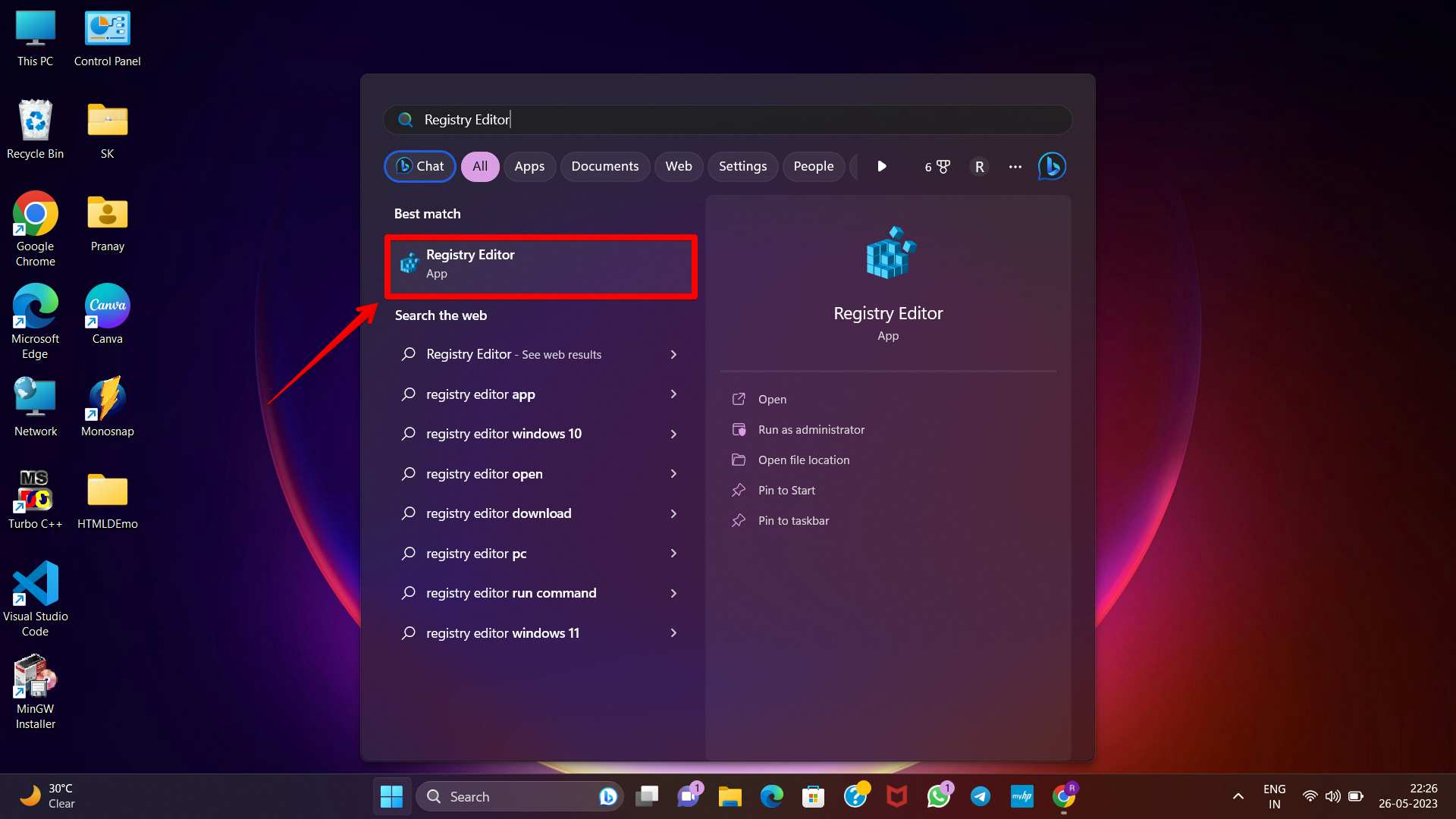 Step.2 Next, copy and paste or manually type the provided address into the address bar. Once entered, press Enter to navigate to the specified location.
HKEY_LOCAL_MACHINE\SOFTWARE\Policies\Microsoft\
Step.3 Next, right-click the 'Microsoft' key and hover over the 'New' option. Then, click the 'Key' option and rename the new key to WindowsStore.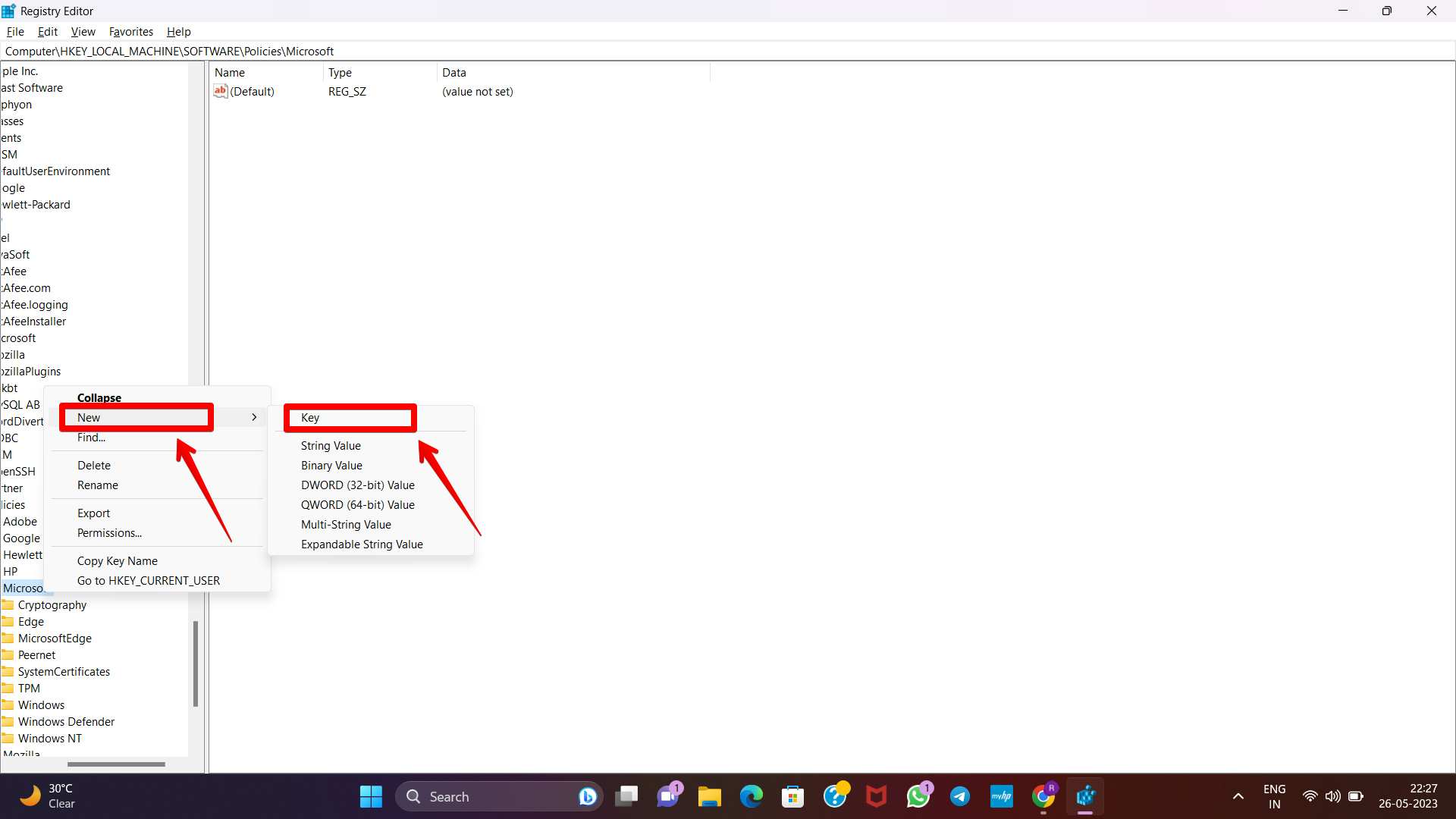 Step.4 Once you have successfully created the key, navigate to the right section of the window and perform a right-click to display the context menu. From the menu, hover over the 'New' option and choose 'DWORD' to create a new DWORD file. Remember to rename the DWORD file as 'RemoveWindowsStore.'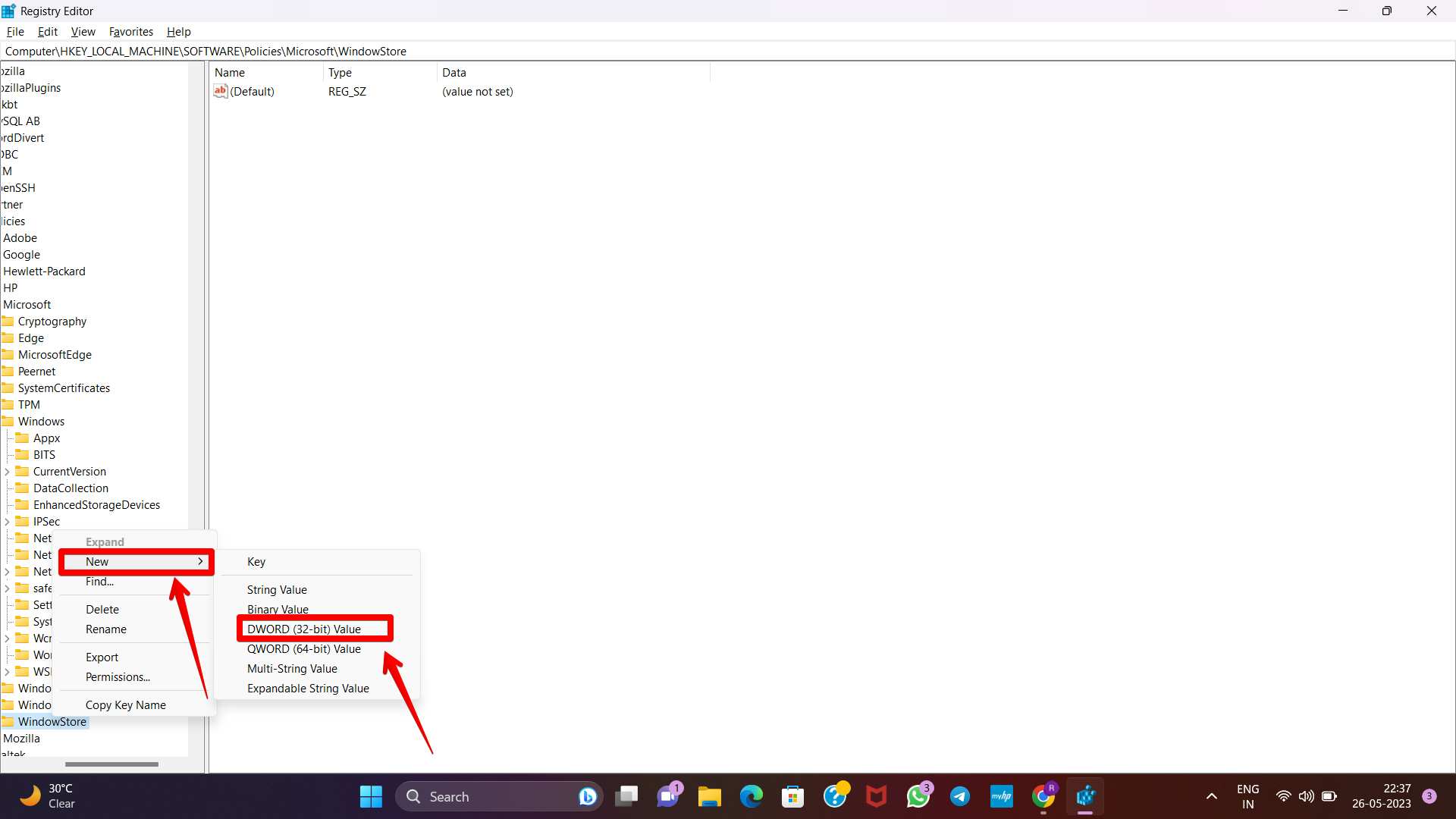 Step.5 After completing the previous steps, double-click on the 'RemoveWindowsStore' DWORD file. A dialog box will appear on the screen where you must enter the value '0' in the designated field. At last, hit the 'OK' button to save your changes successfully.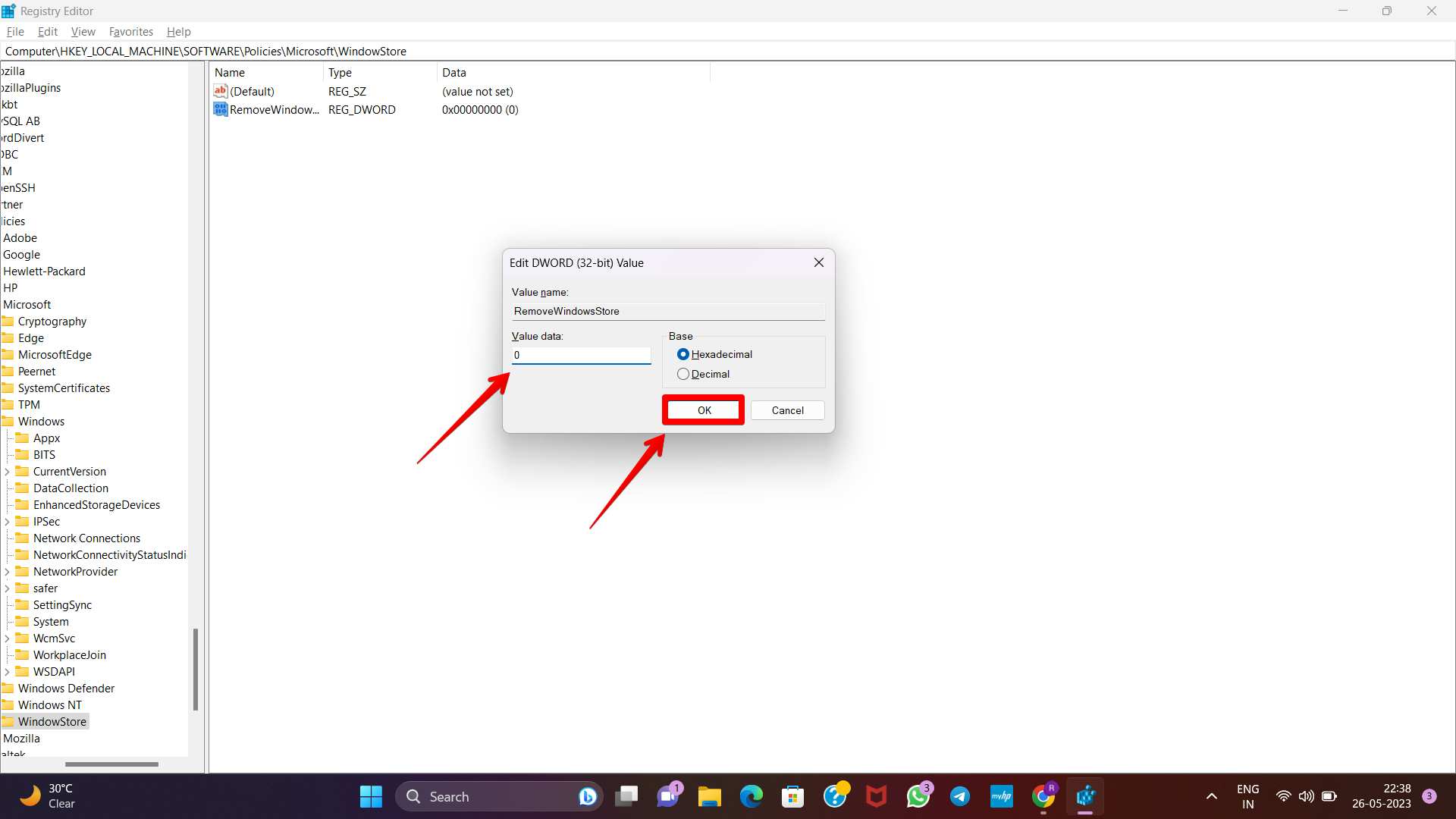 After the completion of the process, restart your PC to apply changes.
Conclusion
Disabling the warning message for non-Microsoft-verified app installations is a straightforward process. Furthermore, the above mentioned method can also be used to disable the Microsoft Store on your Windows 11 PC. This guide accommodates various needs and requirements, ensuring comprehensive assistance regardless of your specific goal.
However, exercise caution and only download apps from trusted sources to ensure system security. Disabling Microsoft-verified apps provides flexibility in app installation on Windows 11 while maintaining the responsibility of making informed decisions about app sources. Remember to prioritize safety and protect your device by using reputable sources for app downloads.