Most of us don't worry about the safety of our private data, especially when using a public network. But we should be because it is easy for attackers to misuse our personal information, and we do disclose a lot of it every time we connect to a network. And that's where VPNs or Virtual Private Networks come in, as it creates an encrypted, secure connection between the server and our device. So it is very important to get a good paid VPN to keep us secure. Here we'll compare two of the most popular VPN services, Hide.me and IPVanish, and then you can take your pick.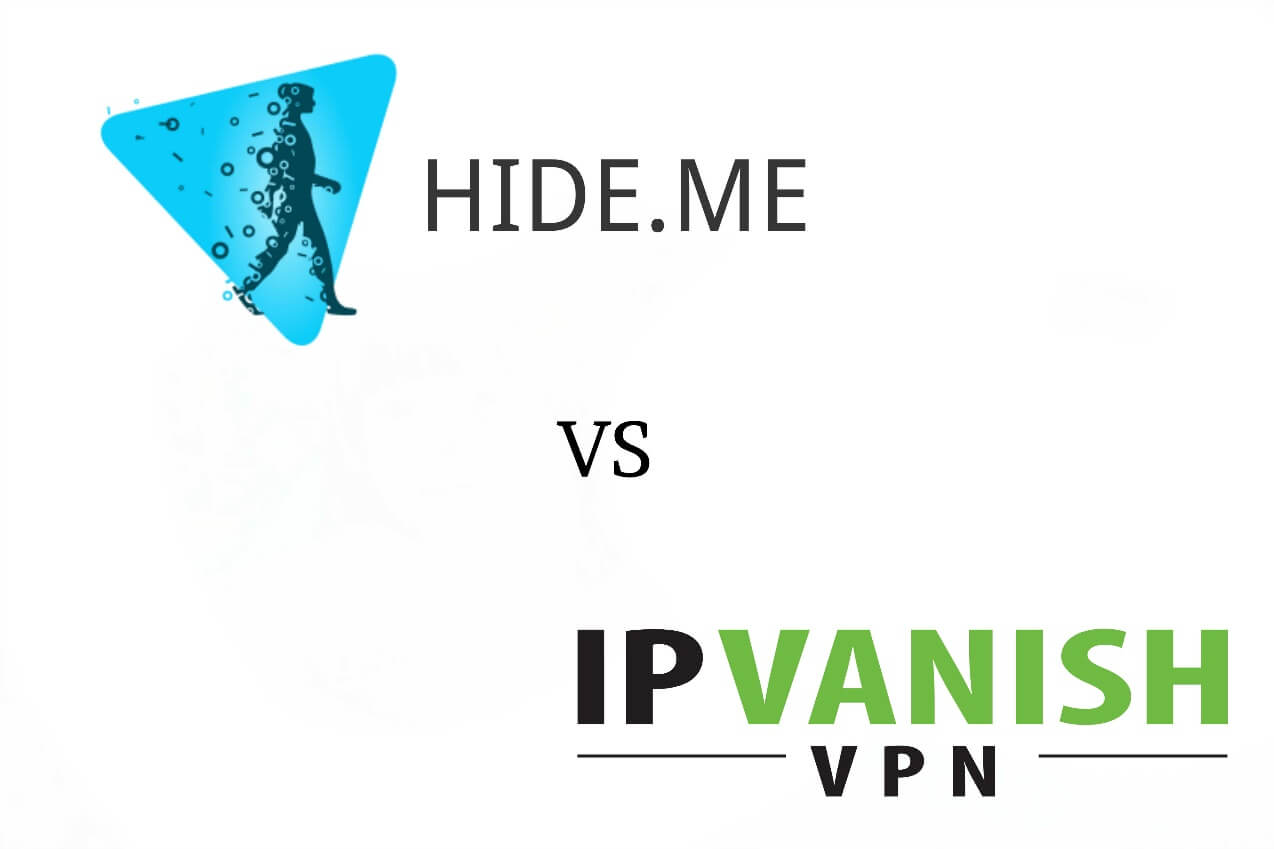 Features Comparison
Hide.me, based in Malaysia, has a simple interface app, and is extremely user-friendly. All it takes is one-click to connect. Their trial version is ad-free as well. The most important feature that it offers is that it doesn't log your online activity on their server, like you never visited anything. There's also IP and DNS leak protection, and data encryption. They have servers located in over 40 locations in 28 countries and rarely have down-time. Even on unstable connections you will have a smooth experience. It is 128-bit and 256-bit encrypted. Their protocols include PPTP, OpenVPN, IKEv1, IKEv2, L2TP/IPsec and the SoftEther (which firewalls have trouble blocking). The app also has a kill switch.

IpVanish has been around for a really long time and offers unlimited bandwidth, unlimited P2P traffic as well as unlimited server switching. They do not keep logs of your online activity and also allow anonymous torrenting. A special feature in this VPN is the SOCK5 Web Proxy but there is not much info to help you use it in their app. It is AES 256-bit encrypted. They have more servers – about 1000 at least in over 60 countries.

Pricing Comparison
Hide.me has two kinds of plans: The 'Plus' plan supports only one connection at a time, and has a cap of 75 GB data transfer. It works out to $9.95 for one month, $39.95 half-yearly (save 30%) and $59.95 for the yearly plan (save 50%). The 'Premium' plan supports 5 simultaneous connections and has no data transfer limit This costs $19.95 a month, $79.95 for six months (save 30%) and $119.95 for a year (save 50%). All purchases are covered by 100% money-back if unsatisfied with 14 days of purchase. Hide.me also has a free limited trial version if you would like to try them out first.
IpVanish offers the same kind of features to all its customers and works out to be a tad more expensive than Hide.me. Their discounts on buying the yearly plan are lesser as well. It costs $10.00 for a month, $26.99 for the quarterly plan (25% off) and $77.99 for the yearly plan (46% off).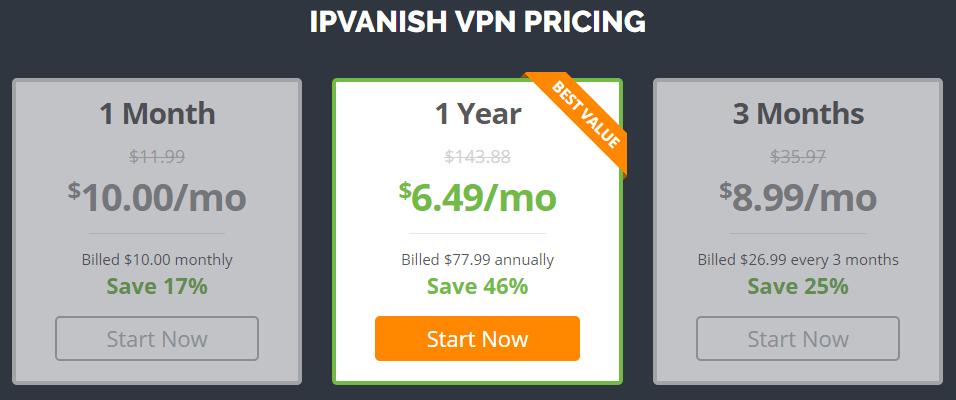 Devices Supported
Hide.me offers support for Mac, iPhone, iPad, Android and Windows.

IpVanish goes a step further by providing apps for Linux as well as Windows Mobile devices.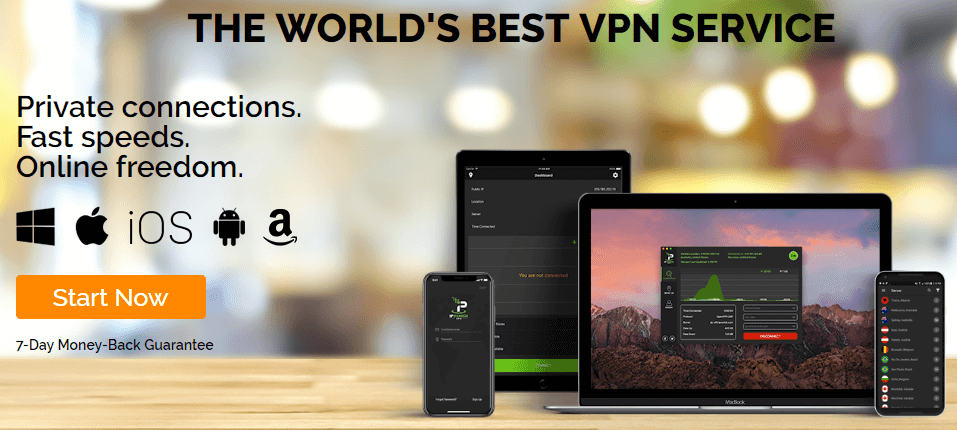 Pros Comparison
Hide.me has quite a good list of pros:
Good cross-platform support
Decent free service
Minimal website tracking
No logs
Up to five device connection limit
Very strong OpenVPN encryption
Static IP
SOCKS proxy
Kill switch
Automatic Wi-Fi protection
Apps for iOS, Android, Mac OS X and Windows
Over 40 servers
Accepts Bitcoin payment (Will soon be accepting other alternative crypto currencies)
IPVanish is almost as good:
Fast speed
Five device connection limit
No logs
Decent working App
Torrenting is allowed
Free SOCKS5 Web Proxy
Strong Encryption
Feature-rich app
Accepts Bitcoin payment
Cons Comparison
Nothing is perfect, not even these VPNs. Let's see what each of these VPNs lacks:
Hide.me has a few small drawbacks:
Speed is a little slow
Netflix and BBC iPlayer blocked
Uneven customer support
Occasional IP leak
IPVanish has a few glaring mistakes as well:
Bad customer support
Customer reviews are not satisfactory
No Netflix compatibility
No The Orion Network (TOR) compatibility
No free version
US company (Gag Orders, NSA)
Final Verdict
After analyzing both the VPNs in terms of various factors, we can see that Hide.me offers more affordable pricing and better features than IPVanish and is the preferred choice of the two for a more secure, stable and faster service.