There are software's online, who claim to provide you services that are not only reliable but also comes with several features that make us try the software. As you already know that Video Converters have been around us for years now. Many developers are working on to provide you the features that allow us to convert the files into several different file formats.
Some of you have tested one or two programs online at some point but not every video converter can deliver the task because of bugs and not having enough functions in the converter. I'm sure that you have also come across Movavi, which is all about converting your video file into several formats such as MP3, Android TV, iPhone 6 or above and more.
Movavi Review | Windows 10 Version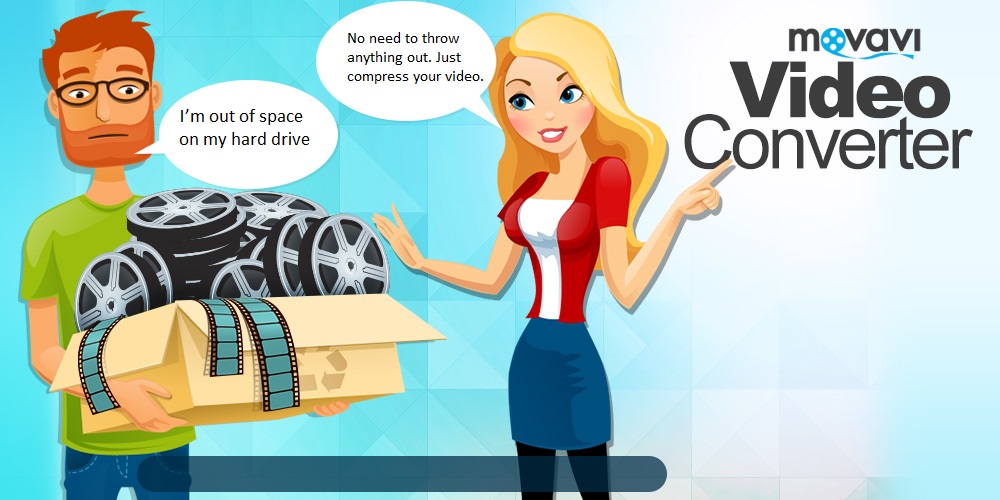 Movavi is a traditional media file converter, which produced for those who are planning to take converting to another level. The programs have several functions, and features allow you to converter any small to large file into the shorter period as possible.
Note: I want to remind the readers that Movavi is not free, but they do allow the users to try the 7-day-trial period to understand the functions and how effective it can be to your daily based tasks.
What Does Movavi Can Convert?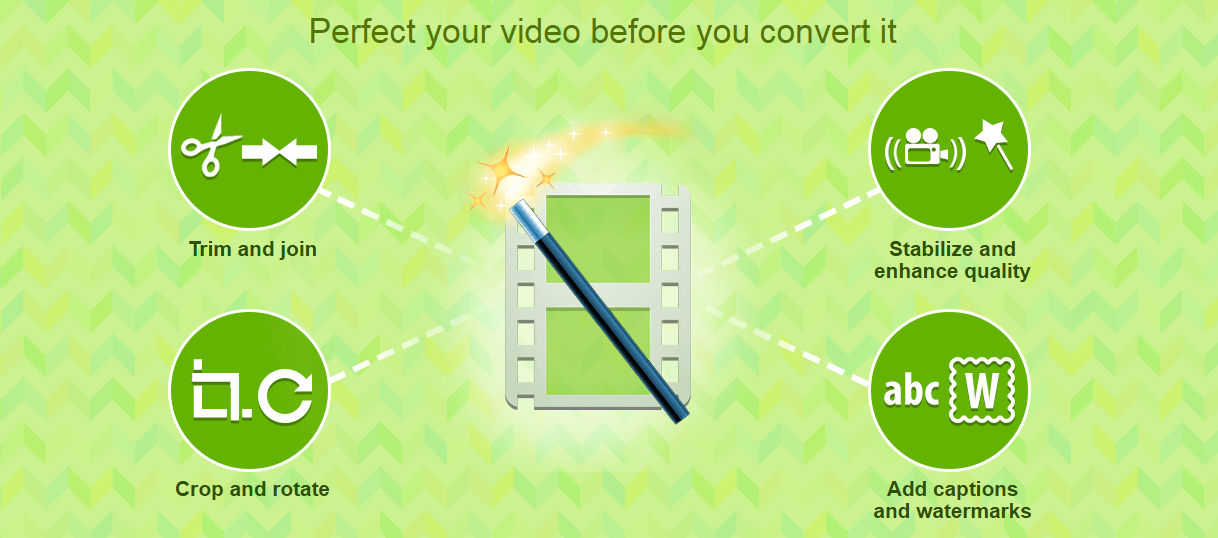 Like I have mentioned before that Movavi takes your media file conversion to another level. It can convert files to three different formats such as,
Video format,
Devices,
Audio,
and Images.
Video Format

As you can see in the above picture that there is a list of file formats, which supports more than 40 file formats. You can select the file format as per the requirement, and it supports MP4. AVI, WMV, DVD, HD Video, MOV, MKV, Flash Video (FLV), 3GP, 4k Ultra Video, Online Video, Upscale to HD, HTML 5, WebM, SMF, OGV, General Video, and M2TS file format.
Devices

As you know that not every requirement is to run the Video Files on TV's or laptops. The list includes devices such as Apple, Android, Playstation, TV's, Amazon Kindle, Windows Phone, Explay, and BBK. If you are wondering, is that it? Not. You can also select devices such as LG to Sony. Almost every brand name added to the devices list.
Audio

If you are a video producer, then you should be aware of the Audio file format is an important aspect, when you have a 4K Ultra Video to edit. The Movavi supports MP3, M4A, WAV, WMA, FLAC, AAC, OGG, and General Audio.
Images

I can guarantee you that no other Media File Converter program supports "Image" features as Movavi does. Supported Image formats are J-PEG, Gif, PNG, BMP, TIFF, and Social Networking.
How To Convert Media Files?
Step 1: You have two options here, you can either add media manually, or you can drag and drop files directly. You can even drag and drop multiple files at once.

Step 2: You can edit files from here. As you can see from the image above, you can add Subtitle, and you can select the video file quality from Low, High to Best. You can even MUTE the audio.

Step 3: You can even edit the video as per your requirement. You can quickly trim the parts, which you think are not needed. All you have to do it click once on the EDIT button. There are several options on the top of the tab, so make sure to try the options once.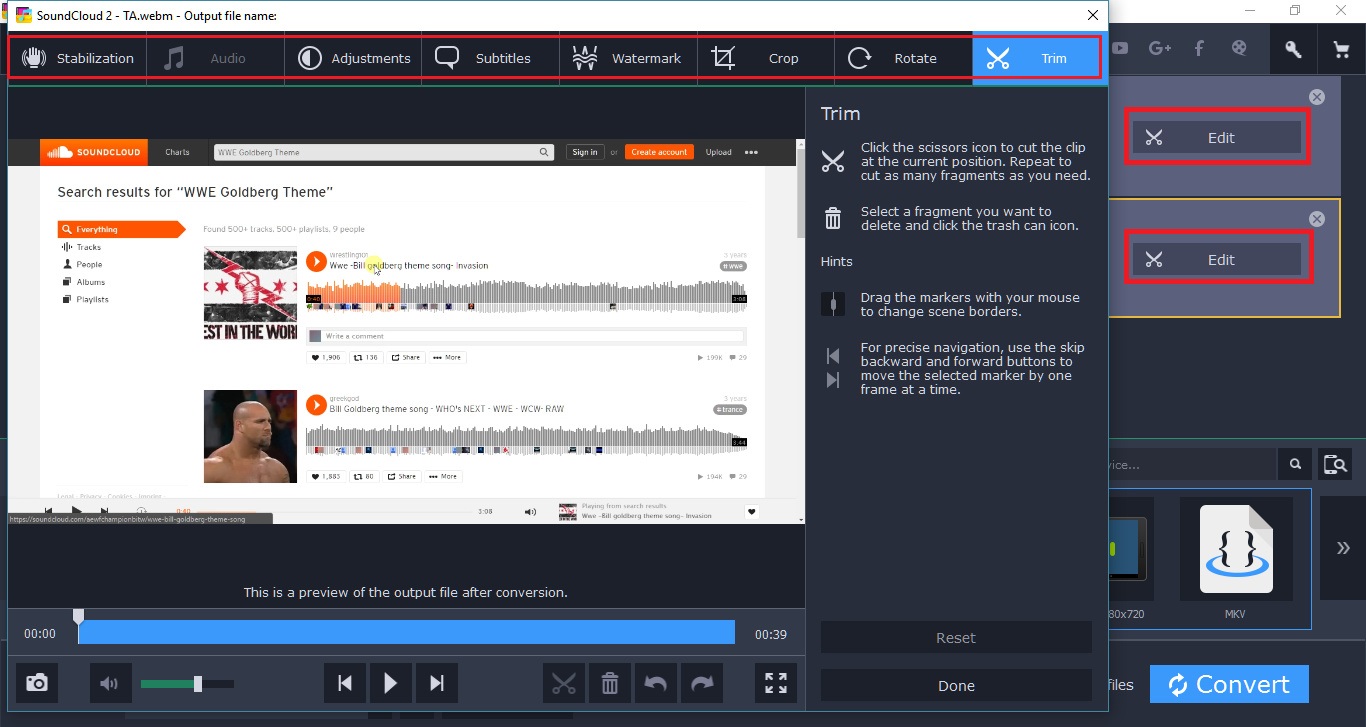 Step 4: I have selected MP4 as file format and then hit once on the "Convert."

Step 5: As you can see in the above image that the conversion duration is little fast compared to others.

Step 6: Once the converting is done, a Window will pop-up on your screen, where you can find the converted files.
Step 7: That's it.
Pros:
This video converter is a straightforward and elegant designed program.
It can take on multiple Media Files and convert them.
The conversion duration is a bit  fast compared other converters in the market.
It has an inbuilt primary editor, which works smoothly.
You can add multiple files by Drag and Drop.
Cons:
Like all other converters free version has water mark in videos.
Conclusion
I have personally used the program for professional reasons and I consider the Movavi is a perfect package for a professional firm who are into creative field. Shoot your opinion and experience in the comment section down below.