QuickPop Popup Builder plugin is the fastest way to add a popup to WordPress. It allows you to build a complete library of popups, each with its own style and behaviors. You can create promotions on your website, collect emails, and more.The admin interface is designed with sheer simplicity to help you create awesome popups within seconds and launch them instantly. Let's explore more about this plugin.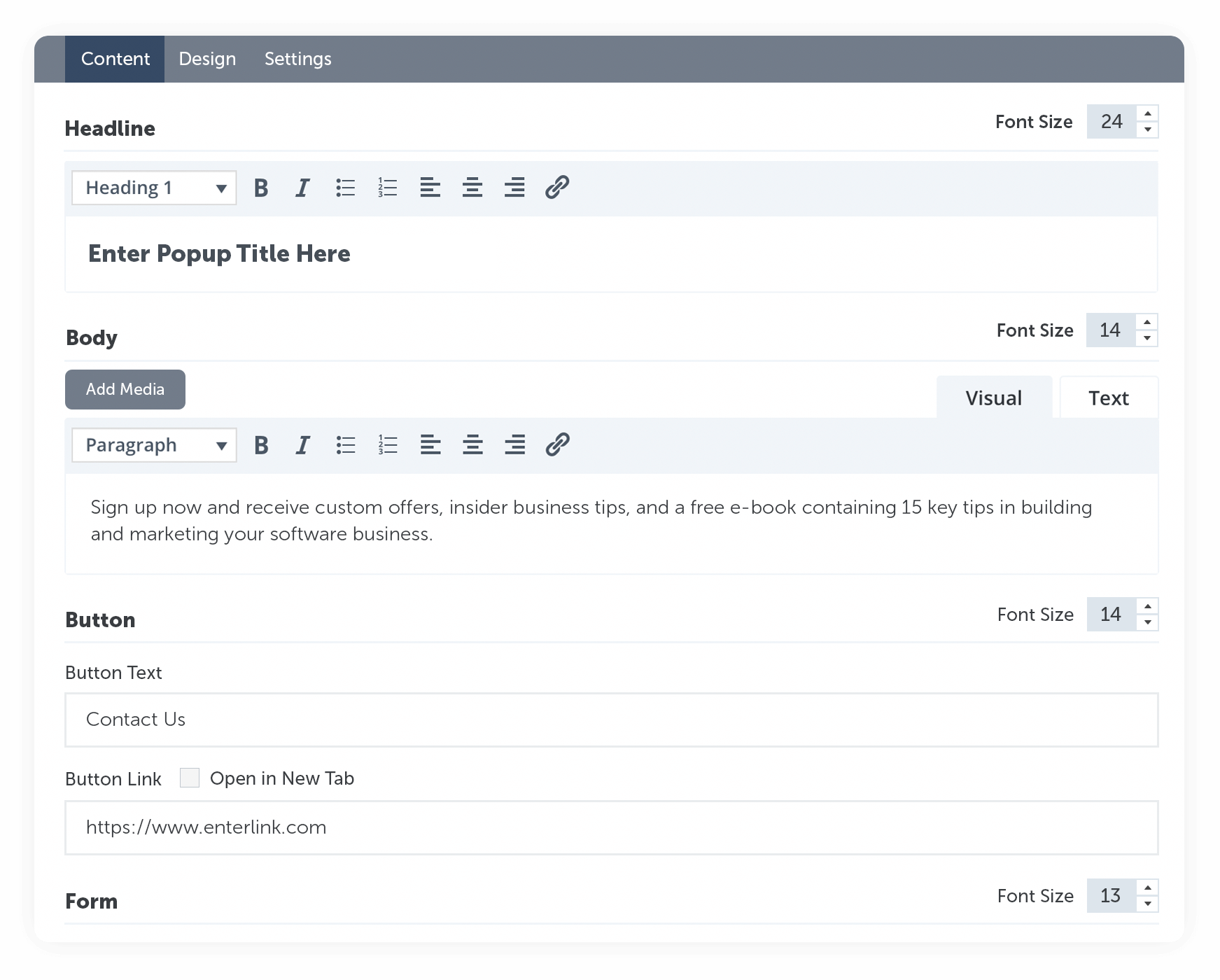 Supported Popup Types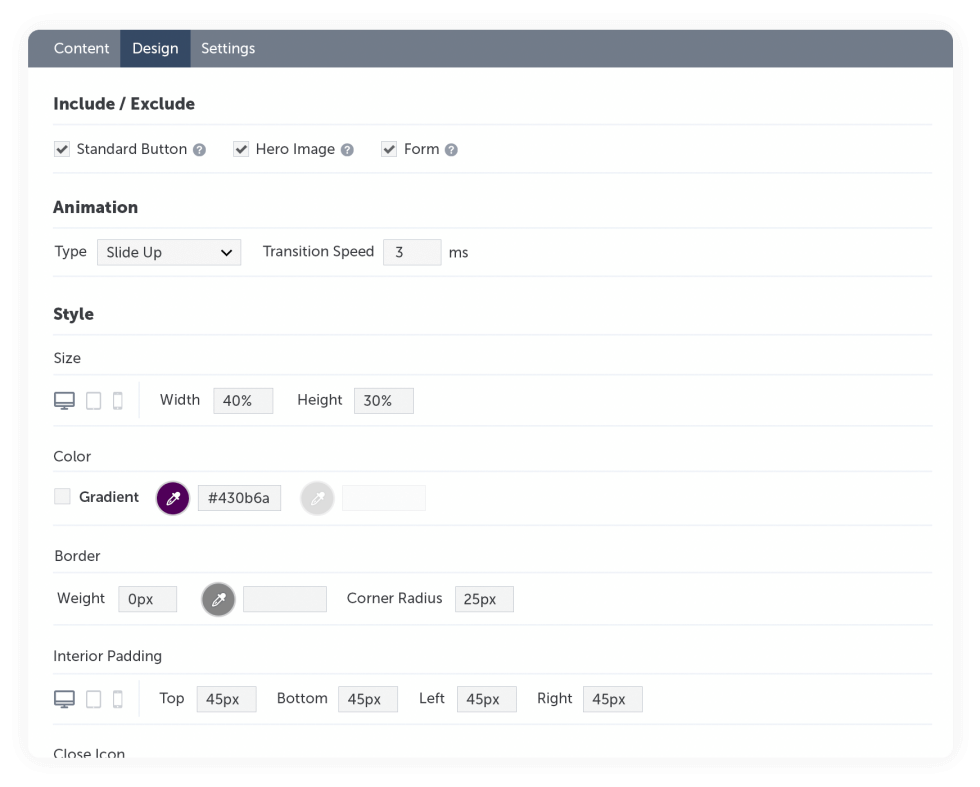 QuickPop lets you create powerful responsive popups within seconds and customize them according to your needs. You can set up animation effects, colors, lightbox overlay, set delays, collect emails, and do a lot more with this plugin. Some of the best-supported popup types are:
Email Opt-in Popups: Build your email list by collecting email using opt-in popups. It works fabulously well with a couple of popular email services.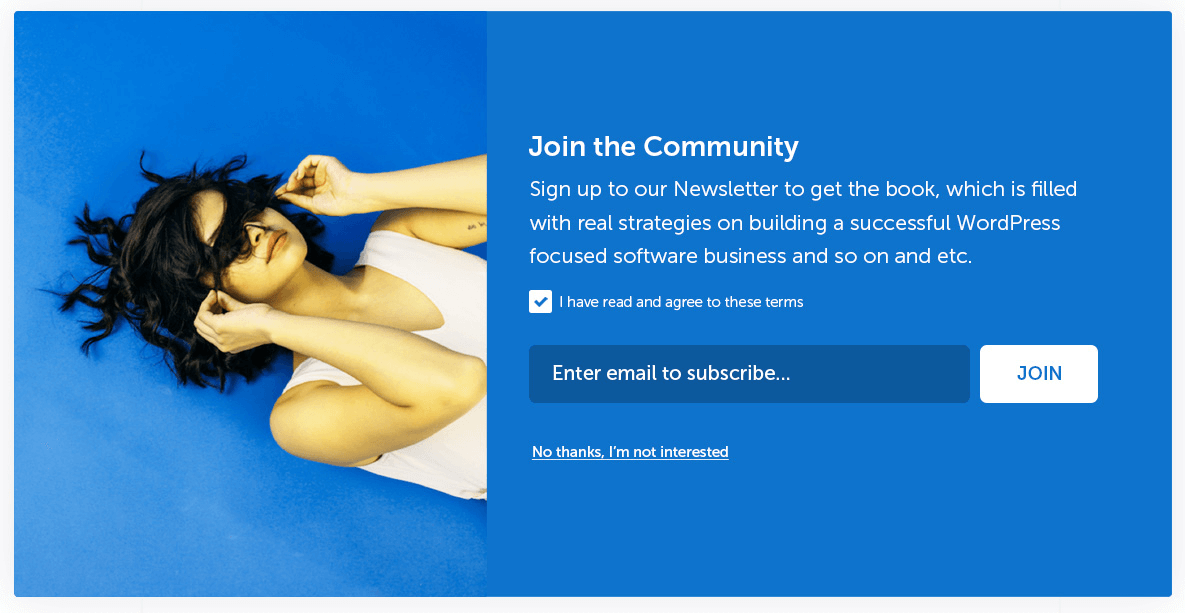 On Exit Popup: Add a popup to your site when a website visitor navigates the cursor on the top of your browser. It is one of the methods to convince them to come back.
On Scroll Popups: As soon as the user scrolls through a specific section on your website, let them see a popup sharing the latest offers or the information you want to display.
Time-based Popups: Specify a delay after the page loads and then show popups to your visitors.
These are some of the basic popups supported by QuickPop. If you are looking to create multiple popups, all with their specific designs and goals, you can do so by installing the premium version of this plugin.
QuickPop Features
From creating exclusive promotions to building your email lists,there's a lot on offer here. Let's have a quick look at QuickPop's corefeatures:
Fully Responsive Popups: Around 85% of website engagement comes from the mobile device. The plugin lets you create fully responsive popups with pixel perfection.
Intuitive Popup Builder: Create any popup you can imagine with its easy to use popup builder. Every single element can be customized from its style to size.
Industry-Leading Tech & Design: These are not just the best-looking popups you will find; these are designed with pristine code and ultra-modern effects.
Complete Control Over Design Elements: You can tweak just every aspect of the popup – from rounded corners to pixel perfect colors.
Color & Gradients Across the Board: Unique color combinations and gradients can be applied to the design.
Unlimited Popups: Create different types of popups including time-based, Anchor-based, email opt-in among others in unlimited quantity.
Add Animations: Add that special sauce by making a popup slide, fade, and apply other animations to make it look cool.
Customize Popup Forms & Fields: Build, edit, and manage your popups with the most intuitive admin dashboard.
Hubspot Form Support & Mailchimp Integration: QuickPop integrates seamlessly with Hubspot forms and sync directly to your mailing list on Mailchimp.
Installing and Using QuickPop
First off, you'll want to grab QuickPop here. Once you have installed and activated the plugin, you are all set to create your first popup using QuickPop.
Go to 'My Brindle' on your WP Dashboard Popups Library Library. This is area where plugin is organized.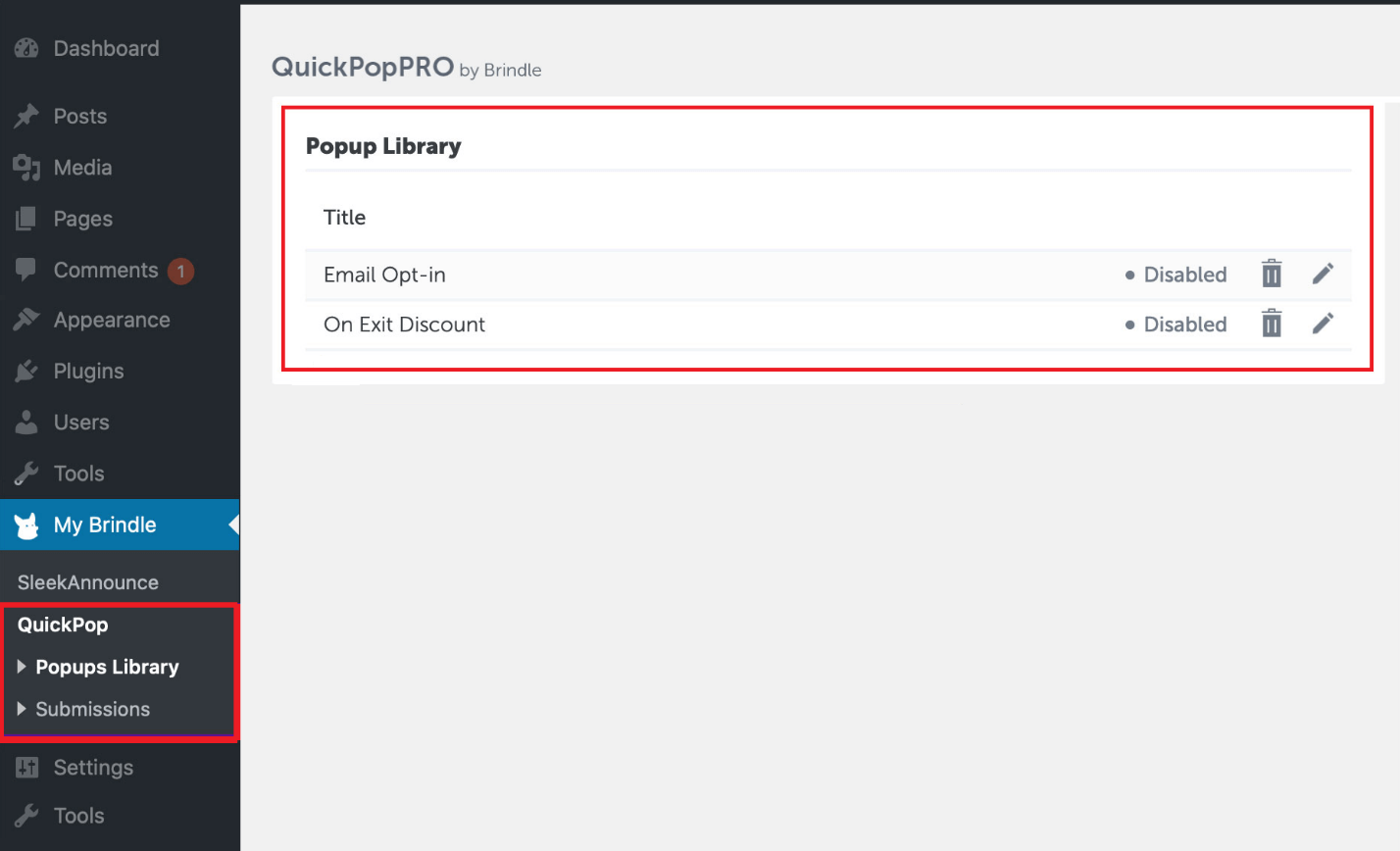 Click on 'Design New Popup'. The core sections you will need to edit will be 'Content', 'Design' and 'Settings'.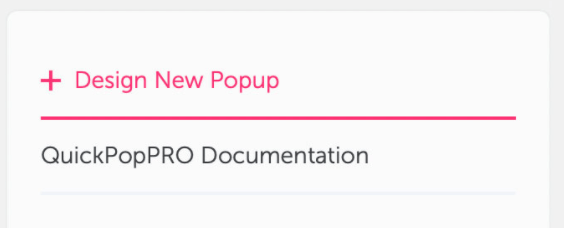 On the content tab, you will set specific content for the popup. It includes title, body, images, specific labels or anything that you want to include.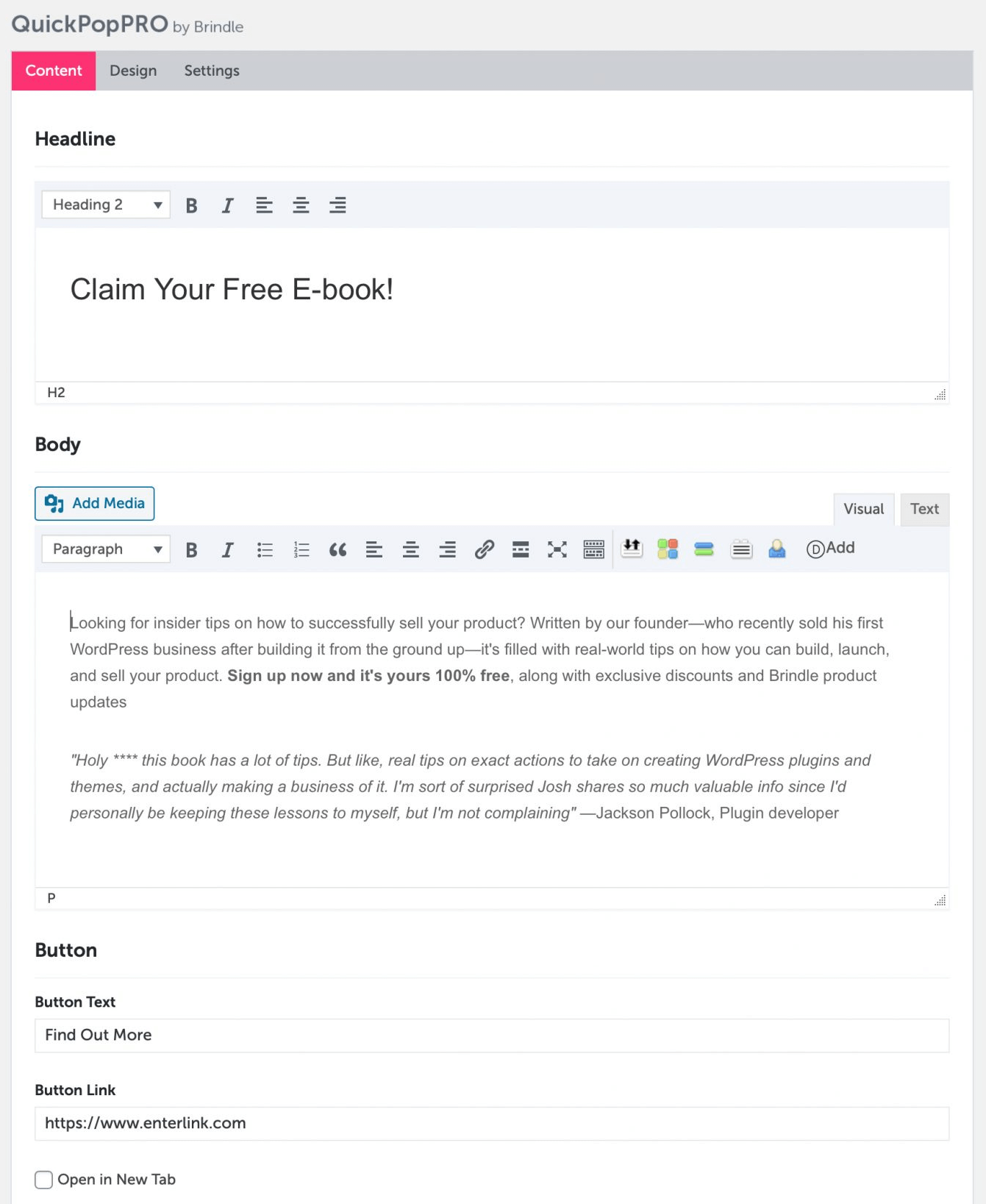 The 'Design' tab will let you create a popup in a way you want. You can choose from different color options, background styles, form borders and other options.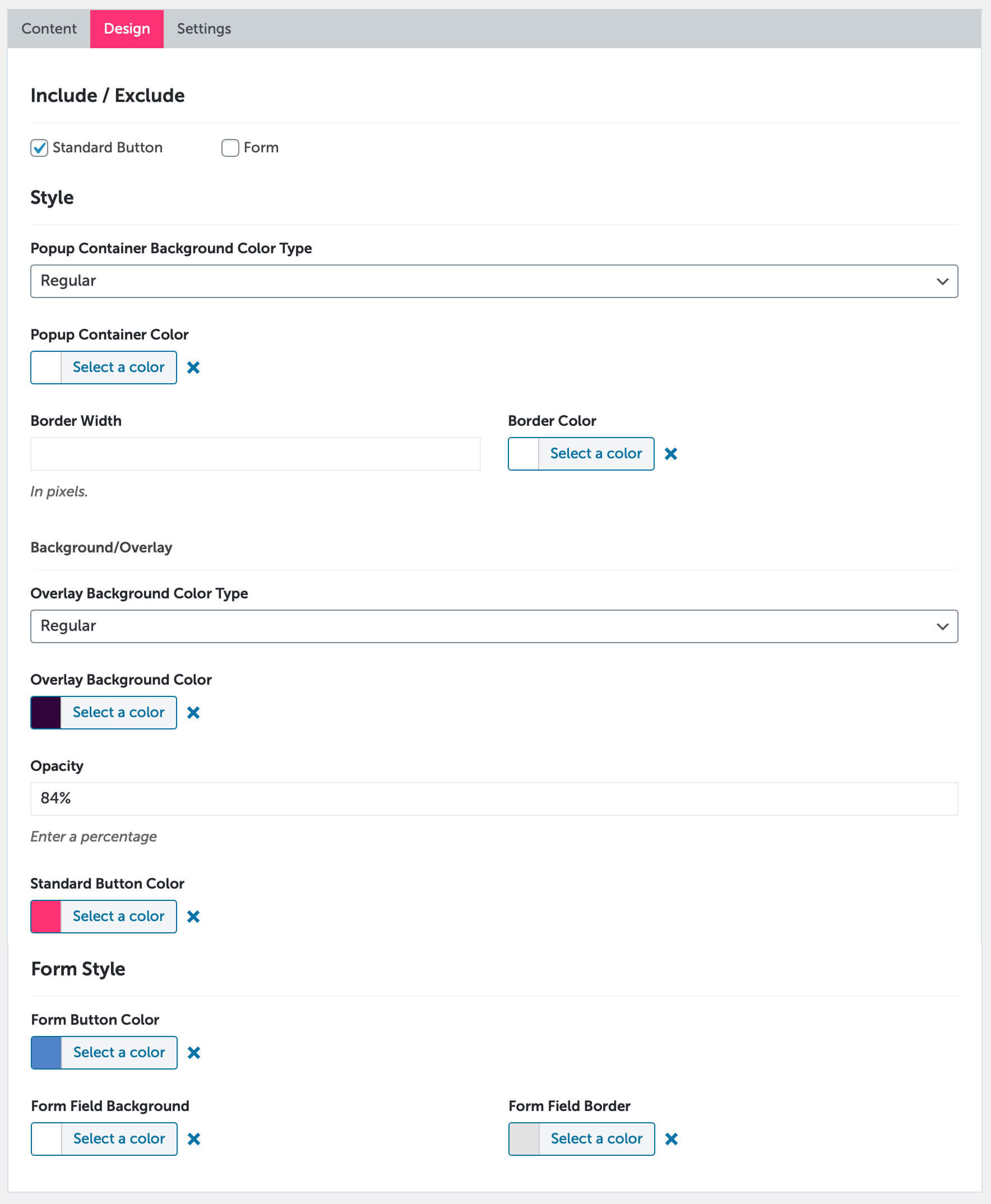 This is the major tab that contains core functionality, behavior and status settings for each popup. You can choose where to enable/disable popups, do behavior settings such as animations, time delays, and popup events.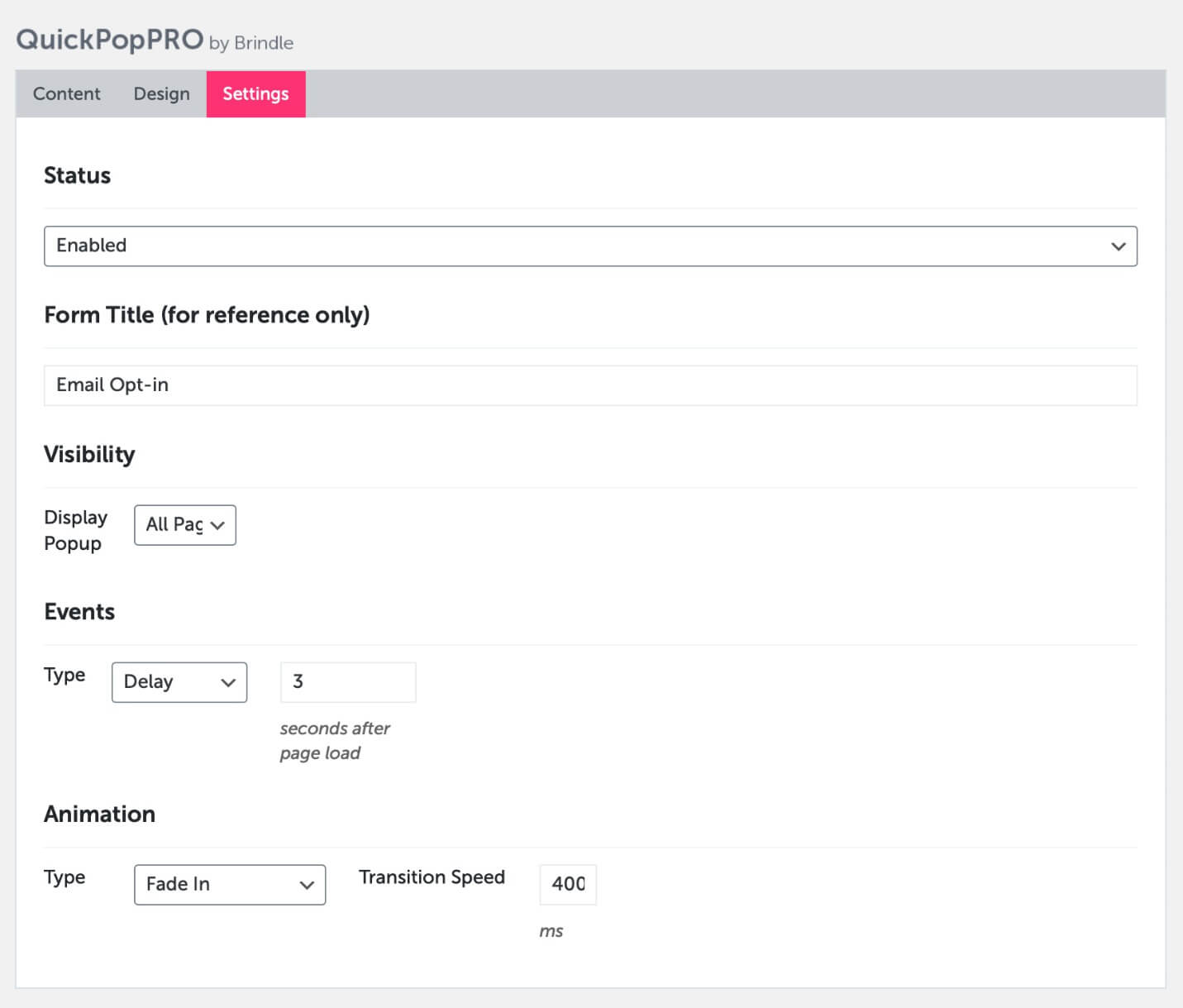 Anyone who has submitted the form can be viewed from 'Submissions' field.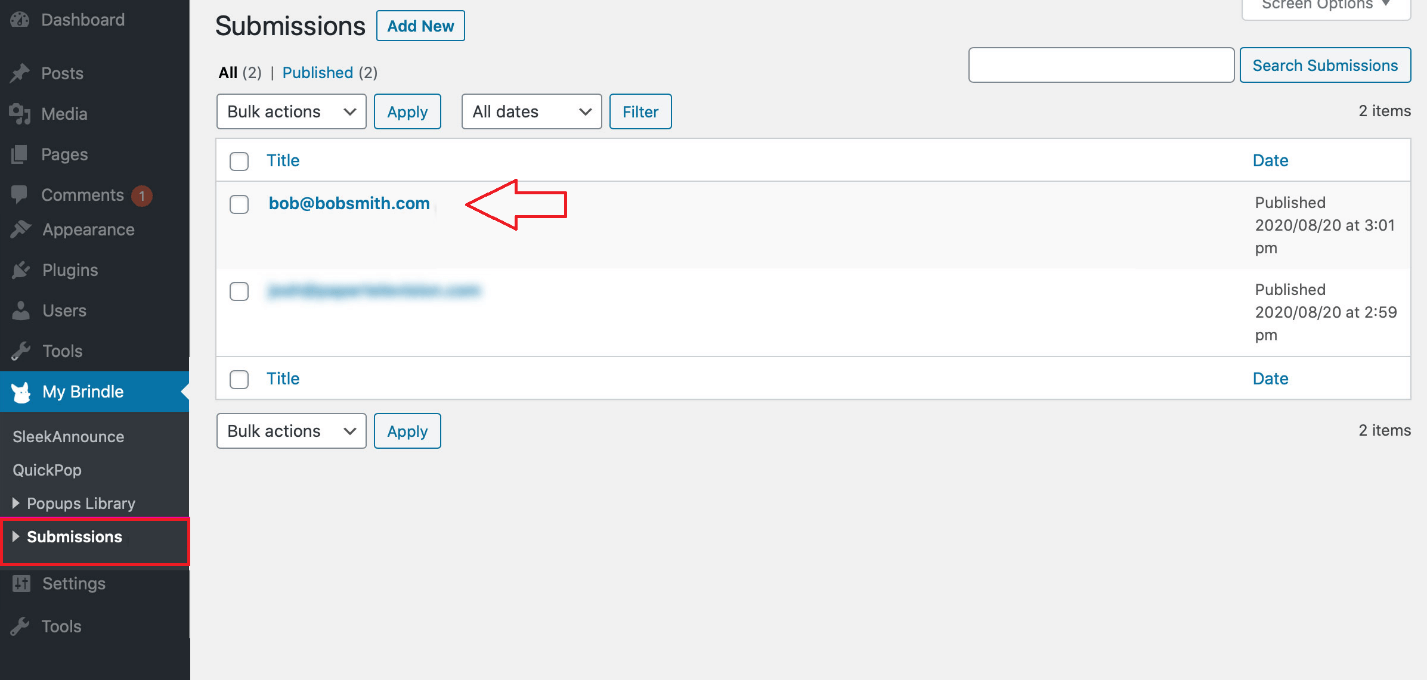 Pricing
The single site license for this plugin will cost you $14/year, while the unlimited site license is $39/year. Both plans include a 7-days free trial and premium support plan.

The Bottom Line
QuickPop is a powerful responsive popup builder plugin for WordPress with a wide range of functionality. You can create stunning popups with beautiful design to engage your audience,build your email list, and more. Try QuickPop free here!