Business cards can play a vital role in the growth of the firm. An attractive and expressive business card can help in getting more customers hence more business. It is always advised to carry a bunch of business cards with you so that you can quickly hand over your business cards to potential customers. But in some cases, we often forget to do the same, and in such situations, Switchit app can play a critical role. Through it, users can send a digital multimedia business card to anyone (a non Switchit user can also receive the business card without having any account).
Exploring Switchit
It is more than an average digital business cardapp through it users can create beautiful business cards using graphics, images, and videos. A small business group or big business group can make most out of Switchit and design an expressive business card for the company with the help of various themes, images, and videos. only. Below are some highlights of the Switchit app have a look.
Features
1) Switchit is a free app which is available for iPhones, iPad, iPod touch (iOS 8.0 or higher versions).
2) Users can create a custom multimedia business card with the help of graphics, images, and videos. You also can create more than one business card each for their separate projects.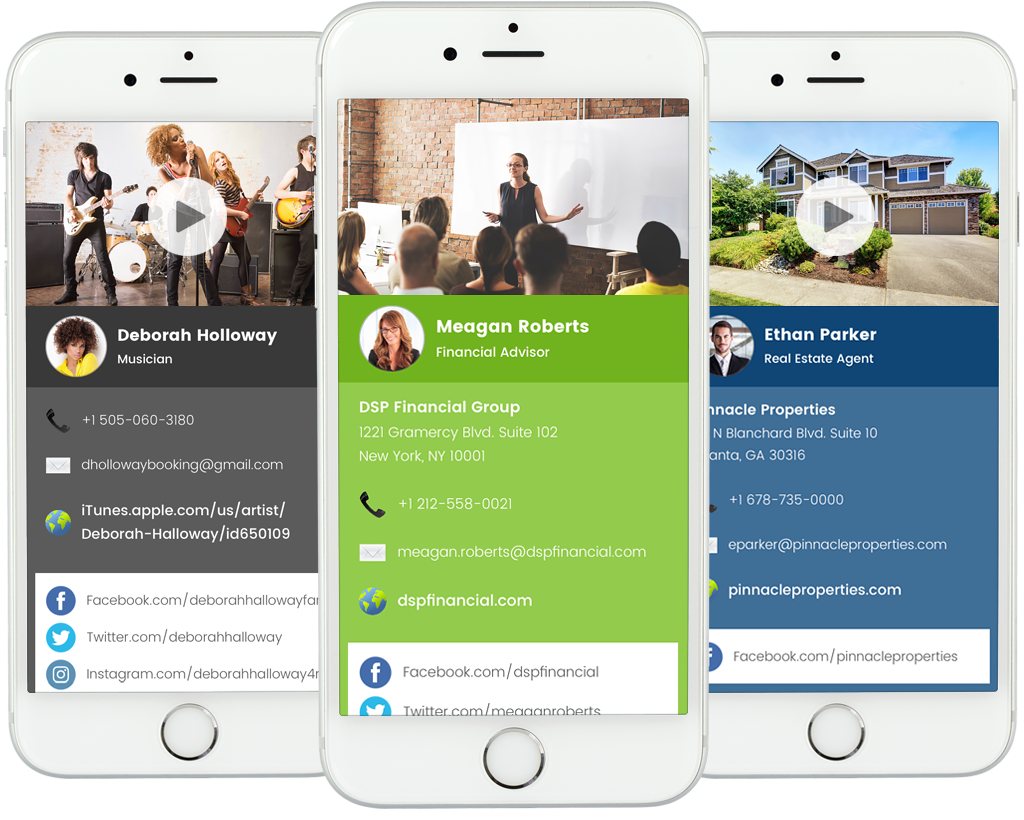 3) Integrated calendar feature works smoothly with Microsoft Outlook, Google Calendar, and iCloud and helps to follow business personalities ( for saved one)more efficiently. Easy note manager, call and message options are also available for more convenience of the users.
4) It is very important to get contact details of the people we met so that we could reach them later in the future and Switchit automatically saves the contact information of the people we met.
5) It stores contact details and social data of the users at one place.
Using Switchit
It is very easy to the Switchit app as it comes with easy to use interface but still if you have some doubts regarding its working then don't worry as in this section we are giving a quick guide in which we are using Switchit to create a graphical digital multimedia card.
1) First of all, you have to create an account in order to use it. You can either go with register through email option, or you can go with sign up through Facebook option.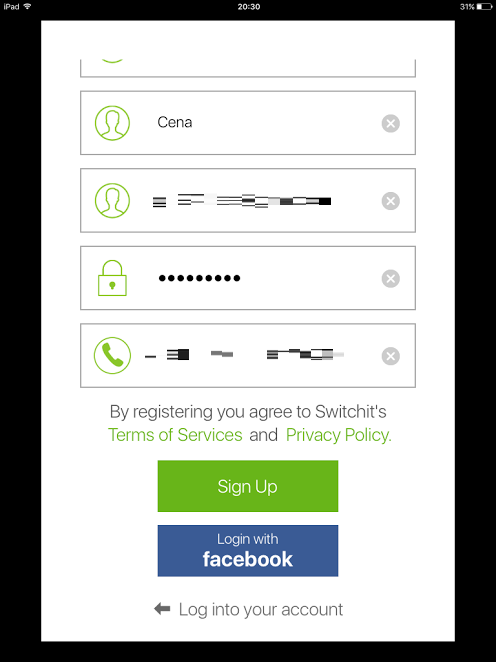 2) After that, you will get some introduction part you have to click on next button to continue.
3) After that, you will get the following screen, as you all can see that initially we don't have any card and it is creating a new card by default and for that card, it is asking for a name.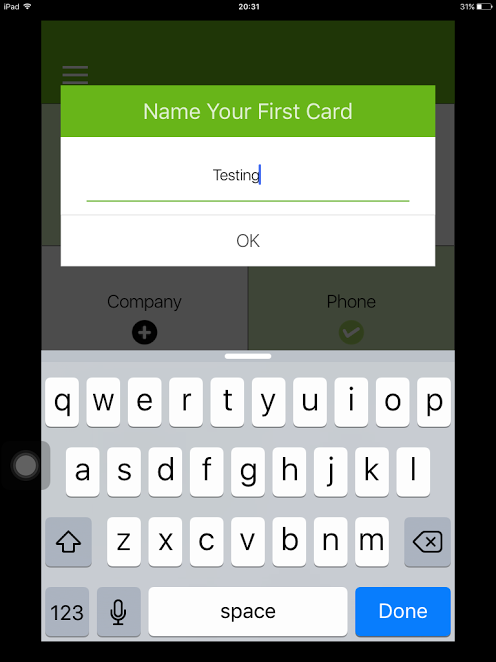 4) After that, you can enter more details like Title, Company, Phone, etc.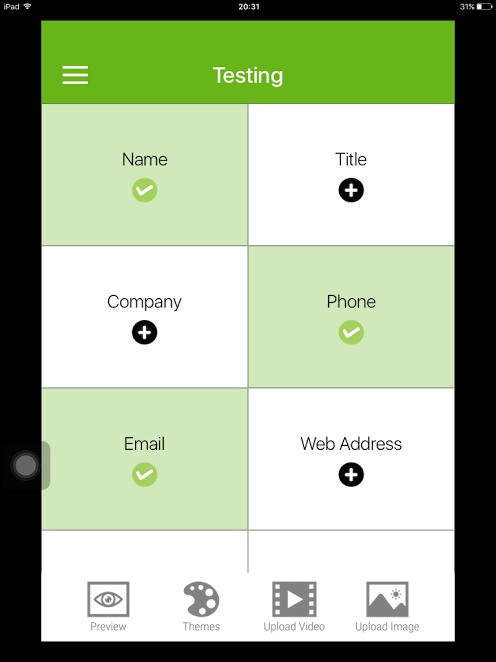 5) You can add an image and video to a card to make it more attractive, and for this post, we are adding an image.
6) You can preview card through preview option before sending it your customer.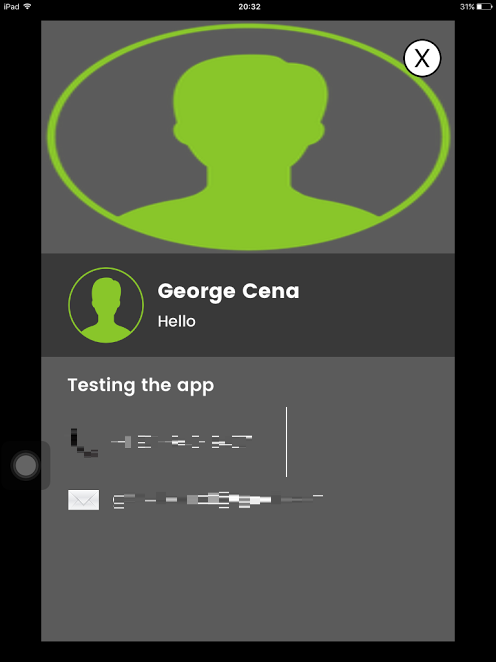 7) Now you can send your business card directly to your saved contact.
8) Your customers can view your card directly for the app, or they can view card directly from browser also.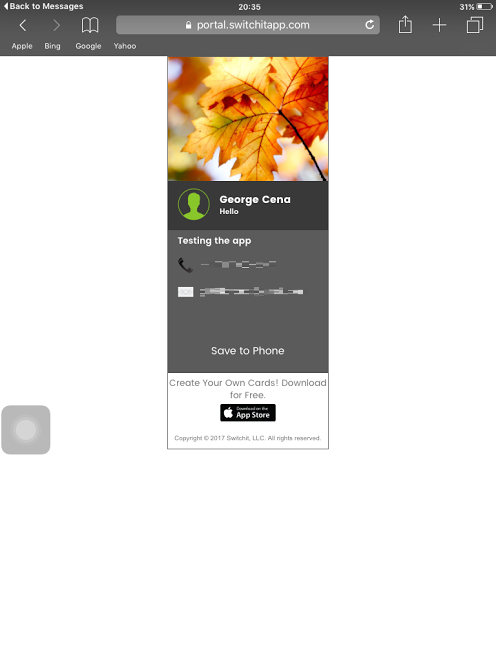 9) You can also schedule a reminder for a particular business person (from your saved contact) and can also integrate it with other calendars like Outlook Account, Google Account, etc.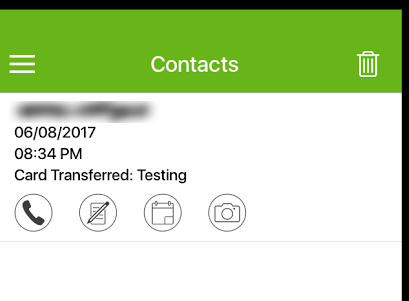 10) Outlook Account integration is very simple users have to, just sign up using their account and rest of the work will be done by the app.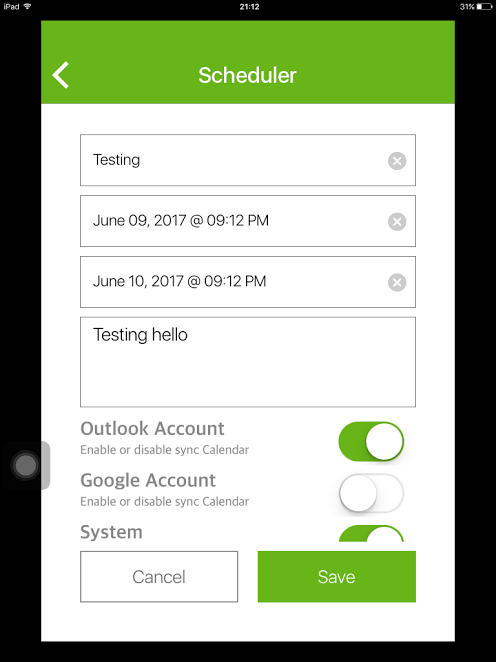 Final thoughts
Before wrapping up let us highlight some pros and cons which we noticed while using it.
Pros:
1) It is free of cost.
2) Unlike other apps of the same type, Switchit comes with some amazing features like calendar integration, automatic contacts details, etc.
3) It is very responsive and easy to use app anyone can create an attractive business card within few seconds only.
4) Non-Switchit users can view received business cards which is also very good.
Cons
The only con which we noticed is that it is only available for iOS-based devices, it should also be available for other devices like Android and Windows 10 tabs as Windows is kind of getting popular with their new Windows 10 OS.