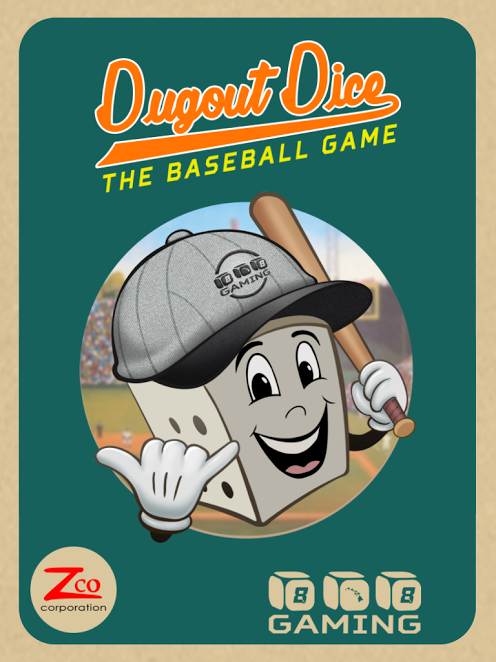 Dugout Dice is a baseball game which comes with some amazing features like good graphics with music, multiplayer mode, team customization option and much more. Dugout Dice is more than a typical baseball dice game as it replicates the momentum shift and high-voltage drama of a Big League Baseball game. It is the 808 Gaming, LLC product and is currently available for iOS based devices only (for both iPad and iPhone). Let us throw some light on its key points of attraction in below section of the post.
What is exciting about Dugout Dice?
There are hundreds of baseball games available in the market then why should we download it? Maybe the answer to this question is here have a look.
1. Easy rules: Easy rules are implemented in the game so that users can start enjoying the game without wasting much time on understanding its working.
2. Realistic Gameplay: It follows the flow of baseball and some features like late score heroic, etc. makes the Dugout Dice more realistic.
3. Multi and Single Player Mode: Players can go for the multi-players mode in which they have to compete with other players in the real world. Or they can even opt for the single player in which they have to compete with the legendary Honolulu Sharks.
4. Leaderboard and Statistics: Dugout Dice makes its users track down the real-time performance of each player of the team and leaderboard is also maintained where users can check their current status.
5. Team Customization: Dugout Dice make users to customize their team in the way they want. Users can choose the name and the display name of their team. They can even customize the team color, players name and walk up music.
6. Music and Graphics: High level of the graphic has been used in the game with some enjoyable music.
Exploring the Dugout Dice?
If you are still confused with it then don't worry as in this part we are going to give a quick intro to the interface of the game. Read the below points carefully and take action accordingly.
1) Here is a snap of the welcome screen of the game.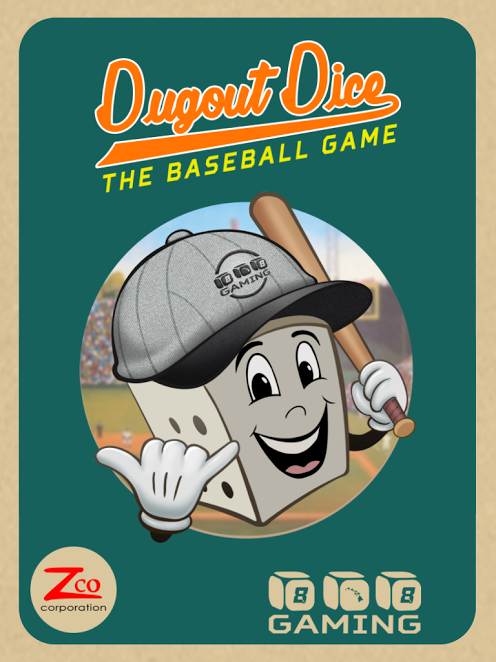 2) After that welcome screen, you will get the following screen in which you have various options.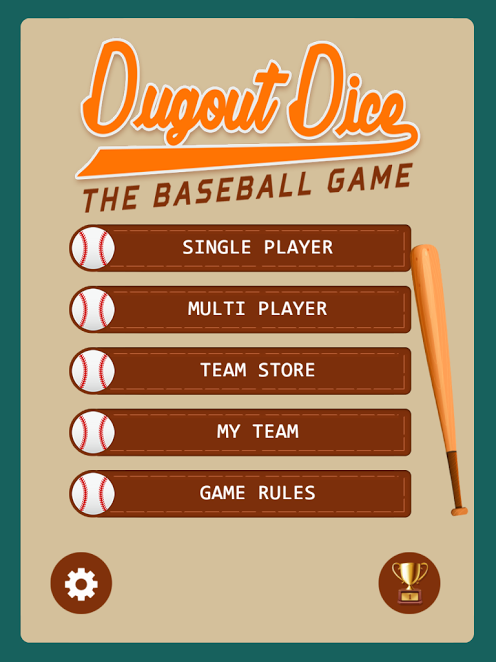 3) We choose the single player option and here are some snaps which we took while playing the game.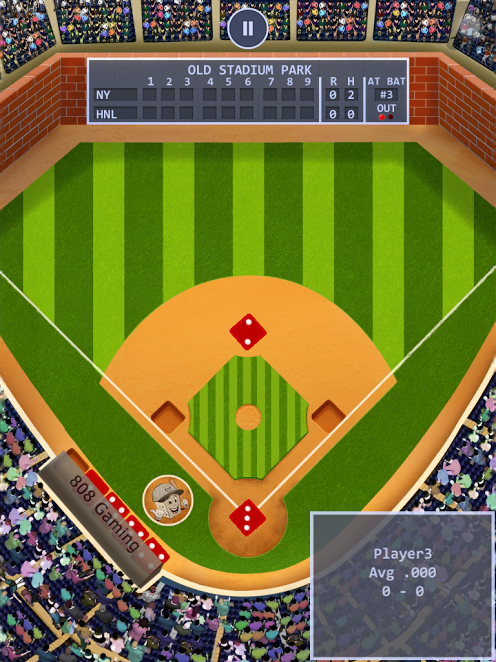 4) In team store option you will get the following screen. As you can see from here, you can customize the Team color, Players Names, and Walkup Music.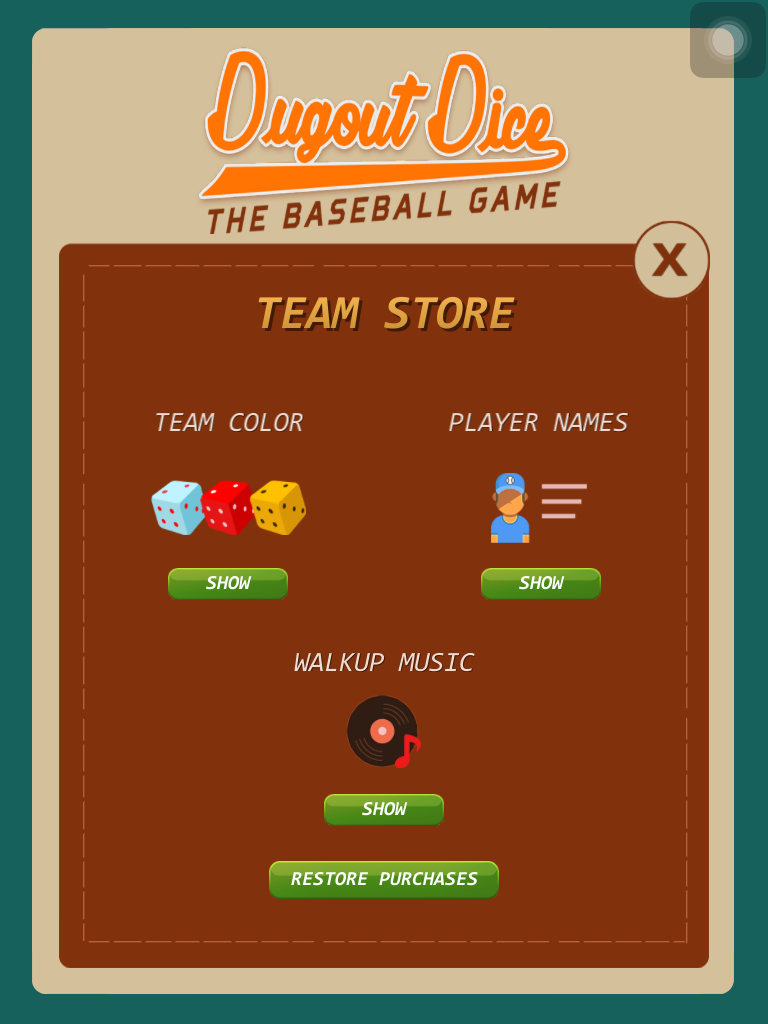 5) In My Team option you can change the Team Name, Display Name, Team Colour, etc. Have a look for more idea.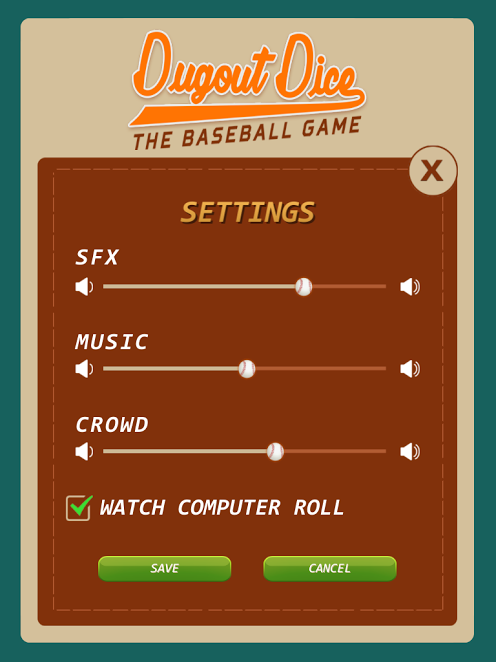 6) In setting option, you will get following sound options.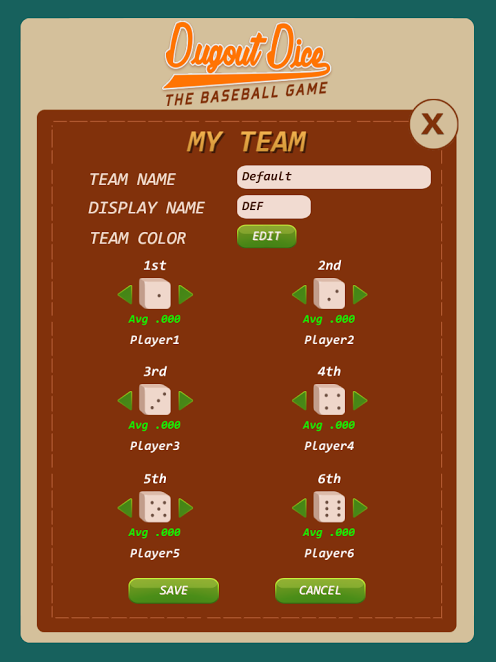 Wrapping Up
Before wrapping up, the post let us highlight some pros and cons with our readers so that they can take action accordingly.
Pros:
1) It is a free game which comes with amazing graphics and sound effects.
2) Unlike other dice baseball games,this one is more realistic and engaging.
3) The size of the game is also very impressive as it is less than 110mbs (for iPad).
4) It is available for both iPhone and iPad, and hence users can enjoy it on their iPads without making any compromise with graphics.
5) Options like team customization, multiplayer support, etc., are generally absent in the games of the same league.
6) Simple rules are implemented which make the it more attractive and engaging.
7) The sounds effects used in the in this one are superb. These sound effects makes the game more engaging , realistic and attractive.
Cons:
Sorry, but we didn't find any cons while playing it. If you find anything do drop us an email to techwibe [@]gmail.com or info'@'techwibe.com. It is available for iOS only, which is bad news for both Android and Windows phone users.
We hope you have read all of the above pros carefully and take action accordingly. Download Dugout Dice and share your thoughts with us through like, comments and share. In case of any suggestions you could contact the developers as they are very humble and also welcome suggestions.