Server rooms are the heart and brain of any modern infrastructure (business, company, or enterprise). Complicated calculations are made by network systems, tons of datum are stored on hard drives, etc. In other words, IT systems are responsible for simplifying the workflow of modern technicians, businessmen, and office employees.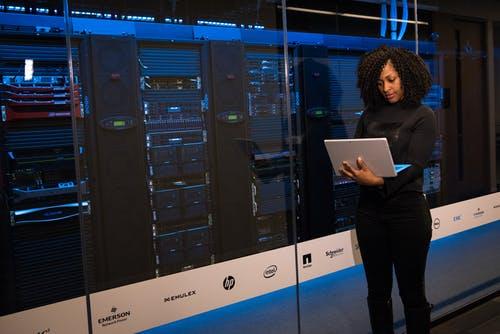 Depending on the served infrastructure, the size of the network system differs and can reach several thousand components. This number of equipment pieces can take up a lot of space. The accommodation of devices in special furniture allows for improving security issues, achieving better ergonomics, and simplifying maintenance. Server racks and cabinets come as such furniture. These are two main classes of furniture used in data centers. Below, we're going to outline the difference between racks versus cabinets and list their benefits.
Difference between Server Racks and Cabinets
If say briefly, the construction comes as the main distinction. Racks are open-frame without side panels, while cabinets have solid enclosures with doors, walls, and tops. Note that you can buy any type of server furniture at Sysracks. The manufacturer and the supplier, the company has a wide catalog of models for any premise, system size, and purpose. Managers help select suitable models for your case.
What is a Server Rack?
The rack has an open-frame body; it consists of 2 or 4 vertical supports only and a bottom frame. Consider the catalog of open network racks at Sysracks.com. Here you can choose from a wide range of models provided to ensure to get one perfect for your needs.
The open-framed model has the following advantages:
Better cooling due to the ability of the airflow to freely pass through the rack and functioning components, exchanging heat and removing hot air. This option allows for preventing overheating without the need to install fans.
Easy access and maintenance. Technicians can approach system units from all sides, which simplifies maintenance.
Easy cabling, since technicians can choose routes themselves and organize cords as they wish. Accessories are used to manage wires neatly.
Quick assembly and disassembly. Assembly takes less than an hour using a manual. One or two workers can cope with this task.
Trouble-free It is easier and quicker to get the rack prepared for relocation.
Improved Users can equip racks with rails or shelves, or attach hardware to vertical uprights. Note that the rear side of a 4-post rack is movable, which allows for customizing depth.
Yet, note that an open construction does not protect equipment from external damage and unauthorized access. Thus, answering the question of "what is a server rack used for", note that such models are suitable for holding IT equipment in closed premises (locked rooms or secured centers).
What is a Server Cabinet?
Now, let's give an explanation to the question of what is a server cabinet used for. This type of furniture has an enclosed construction with side, top, and bottom panels, and doors. Such models are beneficial due to the next features:
An enclosed body secures electronic devices from all sorts of external influences, including pollution with dust and environmental debris, unauthorized access, and unintentional damage during cleaning or maintenance.
A wide range of models. The catalog embraces both small desktop models and large floor-standing boxes for several-thousand-unit systems. Thus, customers can select a suitable model of any height and depth.
Durable bodies from thick metal sheets. Constructions can support equipment for a long period.
Cabinets are designed to accommodate and store network hardware with cables and accessories (patch panels, switches, organizers, etc.). Enclosed models feature more installation opportunities since they can be installed in open and public spaces, such as stores, hospitals, banks, etc.
Helpful Tips to Select the Most Appropriate Rack or Cabinet
Once you understand the explanation of what the network rack is, you should consider some requirements to keep in mind to select a suitable model. Here's a helpful guide:
Think about the place of installation. Racks are designed for closed rooms, while cabinets are preferable for open environments.
Determine the right size. It is advisable to make 3D visualization. A layout will demonstrate how equipment will be accommodated, which help eliminate hazards and achieve better inside ergonomics. Make sure to allocate devices loosely to provide sufficient airflow between components to ventilate the system properly. Add a quarter or half of free space for possible future expansion.
Make sure that the width is enough to let all devices go through. Calculate the needed depth and height correctly, considering the U parameter.
Here's you know the explanation of what a network cabinet or rack is. Each type of furniture is helpful and designed for certain occasions. Both classes help ensure a smooth and uninterruptible performance of IT systems and place them securely.