Every year, technological advancements push the boundaries of what is possible. Among the most competitive sectors in the world is online poker. With thousands of people becoming poker players, the industry is a lot more competitive.
Having live poker being somewhat totally prohibited, 2020 was a rather quiet year. However, prominent events such as the World Series of Poker made a reappearance in 2021, signaling a rebirth of the game we all love.
Things to look forward to in 2022
But have you ever considered what poker trends would be prevalent in 2022? The beginning of a new year provides us with a clean slate to work with, making it the ideal moment to begin a new poker adventure.
2022 is shaping up to be a great year for online poker players, and you wouldn't want to miss out. The following are some of the new poker trends to look forward to in 2022.
Huge online tournaments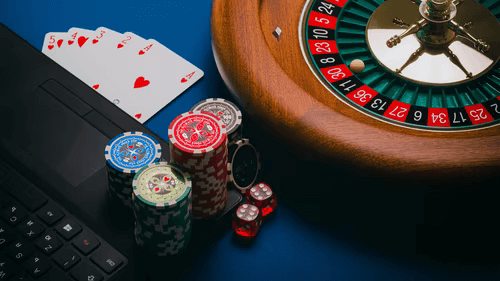 Massive internet poker tournaments dominated top US poker sites such as BettingNews.com. PokerStars alone ended the year with a $55 event with a guaranteed prize pool of $5 million. There is no reason why similar activities cannot continue in 2022, given there is a huge demand for them. For competitive poker players, major online festivals may be a gold mine. These festivals have a variety of events with varying buy-ins.
PokerStars will not be having a special milestone in 2022, unfortunately. There will, however, be plenty of other reasons to hold huge tournaments and provide online poker players the potential to transform their lives in an instant. If you enjoy online poker, 2022 will undoubtedly be exciting and full of prospects. To prepare for what's to come, we advocate building up your bankroll.
Shift to playing with crypto
Cryptocurrencies are rapidly becoming a part of our everyday lives. They've also been partially accepted by the online poker business. Major poker operators are still wary of allowing cryptos to be used on their platforms.
However, several minor poker sites and apps are already accepting cryptocurrency deposits. This tendency is only expected to intensify as time passes and cryptocurrencies grow even more powerful in 2022.
It is simpler to remain anonymous with cryptocurrencies such as Ethereum and Bitcoin. Although they can be tracked, wallet providers are more lenient than banks. The anonymity that crypto offers is what attracts most gamblers.
Live poker
After the pandemic-related limitations were lifted in 2020, live poker has already resumed. However, we anticipate that it will fully recover in 2022 as more individuals receive COVID vaccinations and the virus loses pace.
When we talk about the comeback of live poker, we're talking about anything from live games to big tournaments. The European Poker Tour and the World Series of Poker, for example, are both larger and better than ever.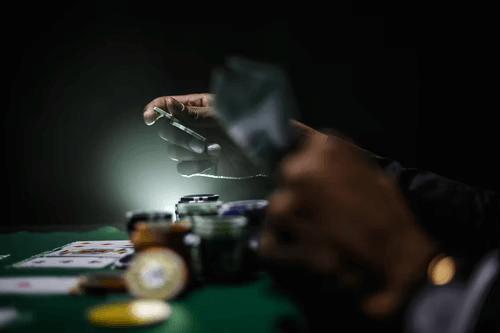 We predict that in 2022, COVID issues will not be significant enough to cause entire events to be canceled abruptly. The 2021 WSOP demonstrated how anxious fans were to return to the live event. Hopefully, 2022 will serve as a new launching pad for live poker players all around the world.
Growth of online poker in the US
Poker has been legal in the United States for a few years now. However, there is more information regarding legislation in new states, intrastate agreements, and other topics, so it appears to be hopeful.
As a result of all of this, online poker in the United States is poised for a genuine resurgence in 2022. This is termed as the second poker boom that we've all been anticipating for years.
The worrying thing for players from other countries is that it is doubtful that they will get the opportunity to play with Americans very soon. Regardless of whether they can participate directly or not, the further rise of online poker should be a plus for everyone in the game.
Poker apps gaining traction
Downloadable mobile applications have recently become all the rage when it comes to the top online poker sites. It is widely expected that they will continue to thrive in 2022.
Applications such as PPPoker and PokerBros have given online poker a whole new meaning. They're finally providing us the opportunity to play online versus genuine recreational gamers for real money.
Money games at websites such as PokerStars are frequently dead, whether we agree or not. The poker applications are providing us with a plethora of fresh options. It does, however, come with its own set of hazards.
However, if you want to switch it up in 2022, poker applications may be a good option. Within your bankroll, you can locate decent, easy-to-beat games on these apps.
Return of grudge matches
The heads-up grudge bouts were some of the best in poker in 2022 and 2021. Poker has been given something to look forward to thanks to players like Daniel Negreanu, Doug Polk, and others.
These matches have attracted a large number of viewers. They've also created such a buzz that poker organizers would be insane not to repeat the tournament in 2022.
With his newly discovered heads-up talents, we can anticipate Negreanu to keep trucking. There will also be some super-duper stakes heads-up bouts. What poker events will be held in 2022 remains to be known. This year might be one of the most exciting years in poker history.
Increased market competition
Ever since the earlier days of online poker, the poker business has never been more competitive. GGPoker's introduction gave PokerStars a fight for their money. Today, there is a genuine environment of competitiveness between both with 888poker taking some shots as well.
This battle will only intensify in 2022, both in the ROW and in the US. More states may probably legalize online poker, allowing these huge players to create their platforms.
Conclusion
In the online poker industry, there is never a boring moment. If you play online poker, the year 2022 will undoubtedly be exciting and full of prospects.
We may look forward to these new changes even though fantastic experiences are still far away. Online poker, like the internet explosion before it, will profoundly alter the way we play.