Windows 10 has some merits when it comes to full customization and features. You can access wide-range of features and customize them according to your personal taste. Microsoft has been working on adding more features and options for the users, who are not much into the technical side. Not everyone has the expertise and Windows team always on the mission to make things easy for those who are not capable enough to take on the difficult task and then had no other choice but to approach the technician.
Now that we know that there are possibilities which can make things happen and you can play around with your version of Windows 10. There are few things which are not easy to understand and cannot perform until you have learned the right way.
Change IP Address in 30 Seconds | Windows 10 PC And Laptop
How many of you have an active Internet connection at your Home and Office? We are aware of the fact that most of you have access to the Internet and it does come with advantages and disadvantages. In several cases, people have reported that their Internet IP has been blocked in the secure Game server, Groups and more.
If you are wondering, how you can get back the access to your Servers, Groups and more, then you can change the IP of your Internet quickly. It might not be an easy task for you to make it happen because of lack of knowledge and have not changed it before. There is no restriction on how you can do it, but we are here to lead you to the right method, where you can modify the IP address of your PC/Laptop easily.
Access CMD
You might be wondering that why do you need to access the CMD Prompt in this matter then I would like to inform you that there are few empty sections, which you need to fill.
Step 1: Open the command prompt using the Windows 10 search box, "Type: CMD."
Step 2: Use your mouse and Right Click then select "Run As Administrator."
Step 3: Type in "IPConfig" without any spaces and then hit Enter.

As you can see above that, you need the respective information in the further steps because these right numbers are the map to connect to your ISP and then Internet. It might see and look a little complex, but they aren't because these figures do not change and the only part which changes is the IP and rest will remain the same for a longer period.
IP Change Process
There are no forks or turns in this method because the method applies to all version of Windows based PC, so the settings are relevant to the old version of the Windows, so no need to somewhere else to find the alternative method.
Step 1: Use the search bar in the Win10 and look for "Control Panel" and then select it.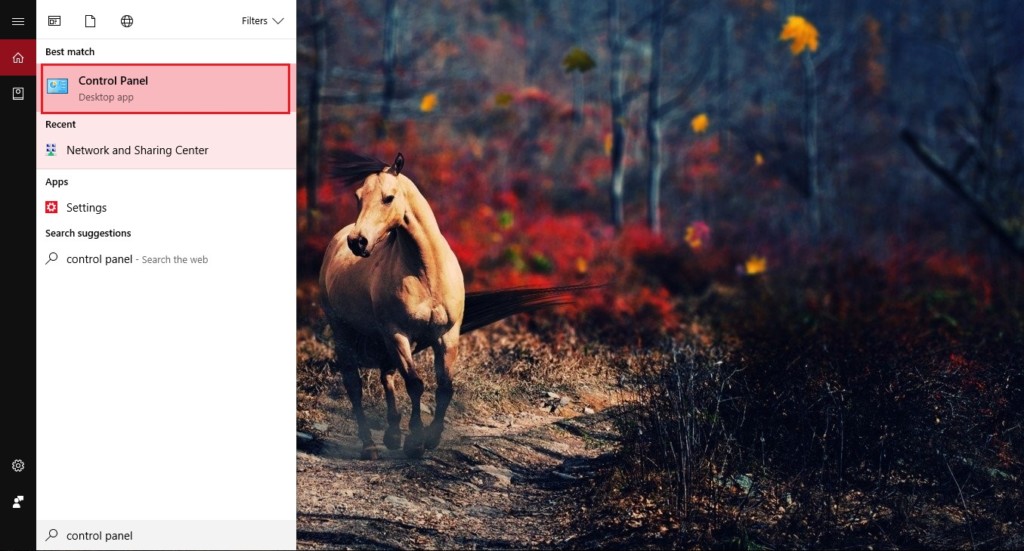 Step 2: Control Panel page will appear in "Category View" (You can switch to category view if you cannot find it.) then select "Network and the Internet."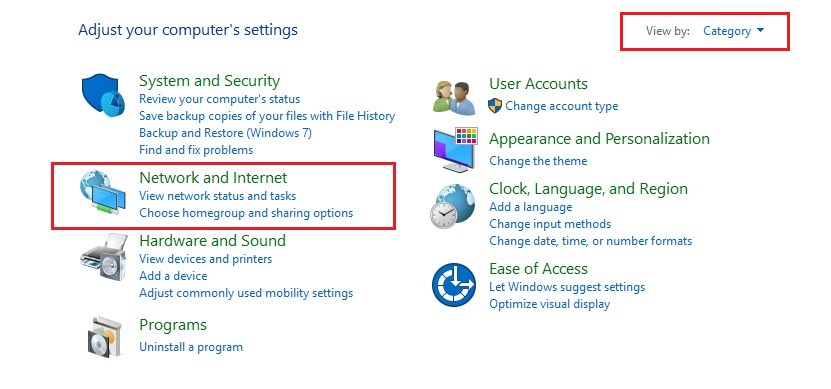 Step 3: You will be redirected to another page, and you have to select "Network and Sharing."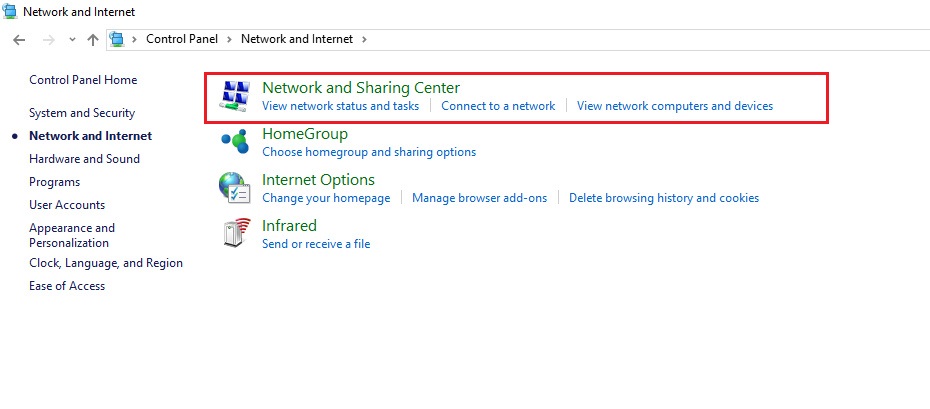 Step 4: The next page will be something, which you have to pay attention. In thew right side of the tab, you can see the four option. You have to select "Change Adapter Settings." You can check the image below for clarification.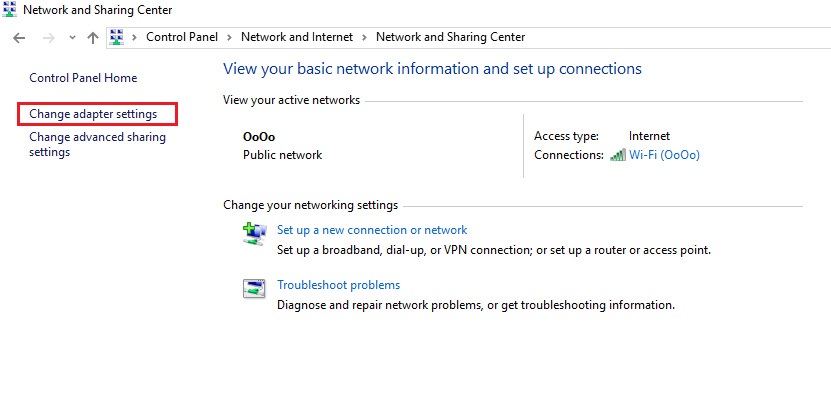 Step 5: The next page has only two options, make sure to select "Ethernet," which happens to be your LAN port, driver.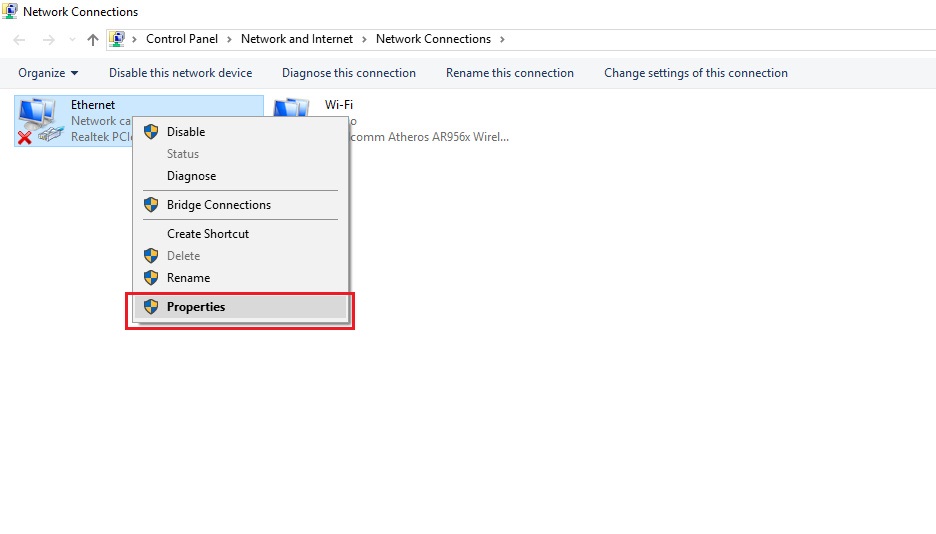 Step 6: Highlight the "Internet Protocol Version 4 (TCP/IPv4)" and select "Properties."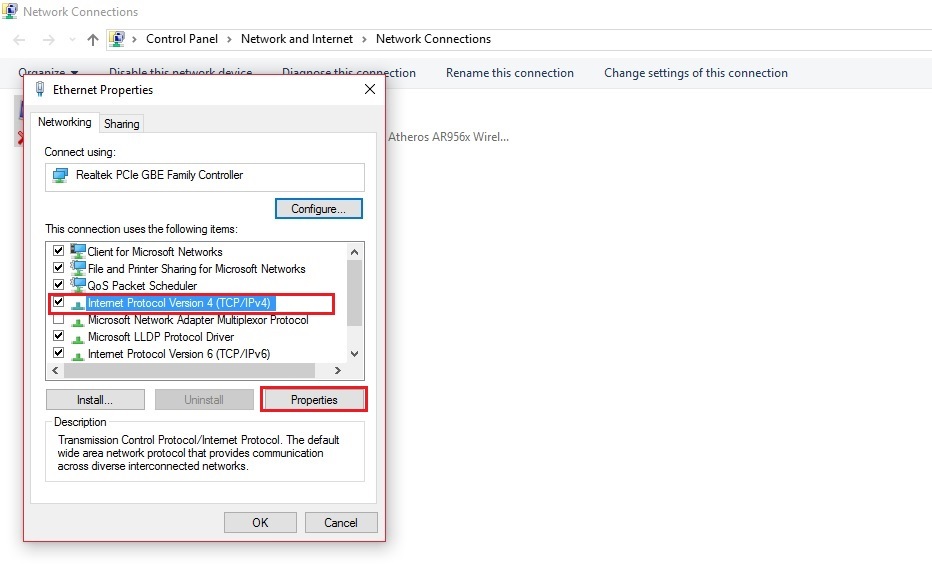 Step 7: As you can see that I have selected the second option and entered the information, which we have fetched it from CMD prompt.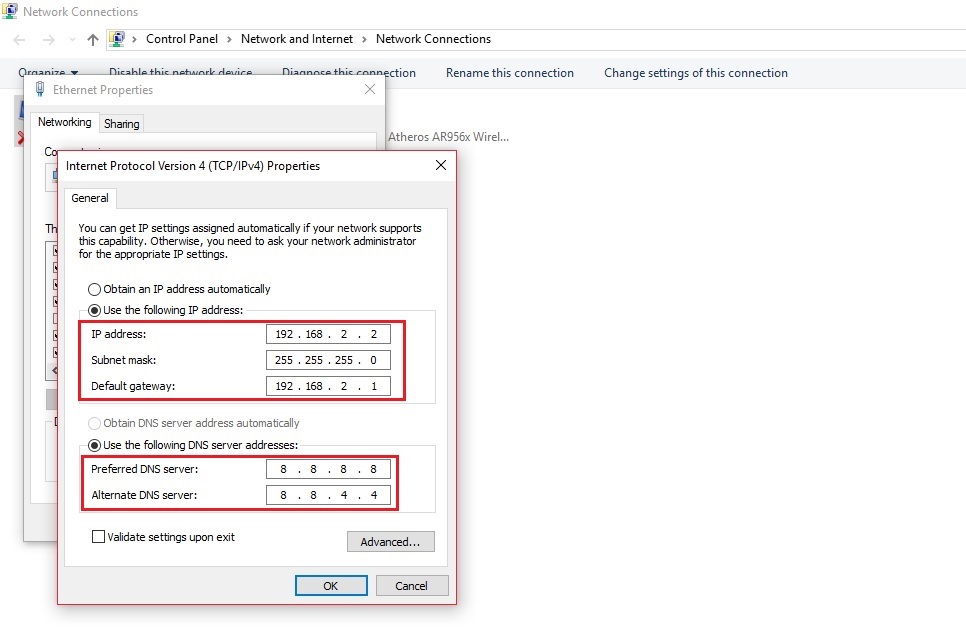 Step 9: Simply Apply and Close it.
As you can see that it wasn't that difficult, isn't it? If you are still considering it as a competition, then repeat the process for few times, and you will get the hang of it. If you try the method at least for twice or more then you will find it easier next time.
Conclusion
The IP can be changed as many times as you want and you can contact your ISP for more IP's, which he will provide with a smile. Let us know if this method has worked out for you, and we will try our best to make it better as per your comfort.