Often, we find it hard to search for the most relevant information on the web that might be hidden somewhere deep on the web. Finding the information about the least popular keywords on the web is too complicated. How about a tool that can come to our rescue? Awario is one of the innovative tools that can help you find the mentions about specific keyword anywhere on the web. Let us go through a brief insight about this tool.
Awario – An Introduction
Awario is powerful social media software that helps you find the instant mentions on social media and all around the web. Unlike most of the other monitoring applications, Awario doesn't rely on solitary third-party data provider. It crawls 13billion+ pages every day including the APIs to find the most recent mentions about your product/keyword. Moreover, you can join the new conversations by following the mentions and target new audience by the word of mouth marketing. The companies can easily find a reliable solution to grow brand awareness and increase customer reach while working with this tool.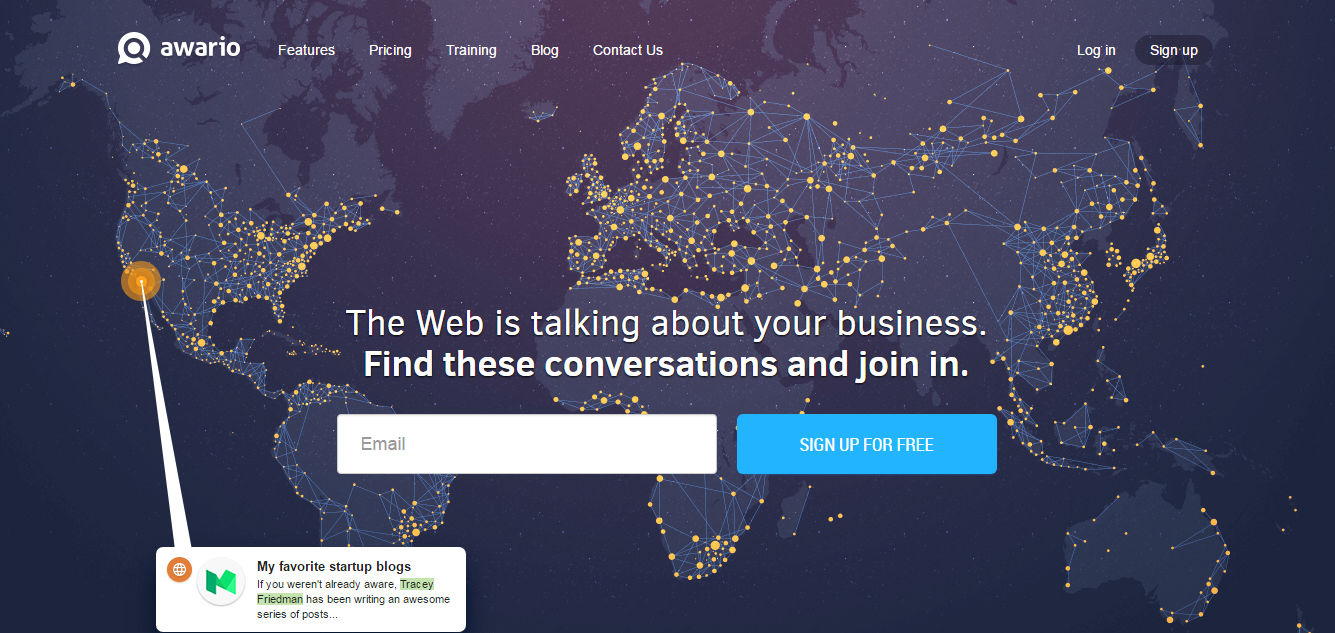 Ultimate Features of Awario
Awario is a stunning tool for both individuals and big brands to find out the mentions about their keywords/products and enhance their productivity. Here are some of the overwhelming features of this tool:
Get Real Time Social insights with non-Stop Monitoring
People are usually talking about your brands or keywords all around the world. Awario helps you to find the mentions about your products/brands throughout the world in different languages in real time. It will detect the mentions about your keywords from every corner of the web and will notify you in real time. It ensures that you are the first to join any conversation related to your business or product.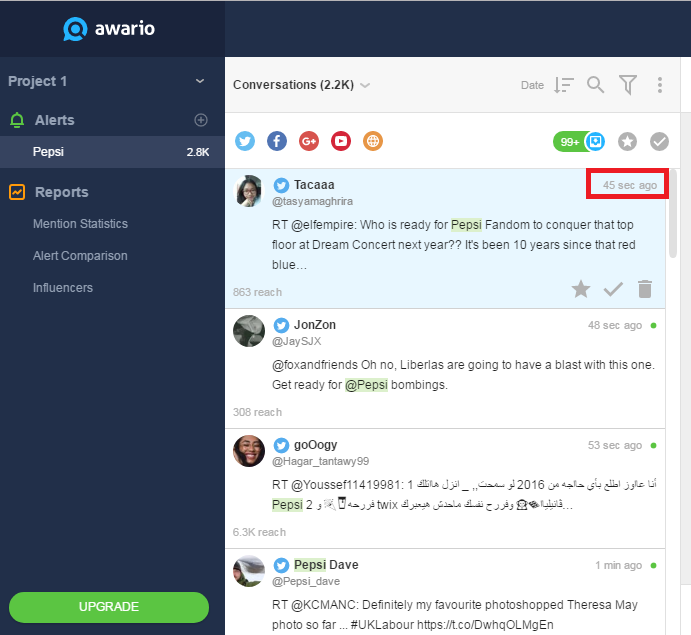 Check Important Discussions First
Awario lets you to check how many people are involved in the discussions. You can sort out the mentions by 'Reach' to find out the most impactful debate first and take quick measures to reach the bigger audience for brand promotion/marketing.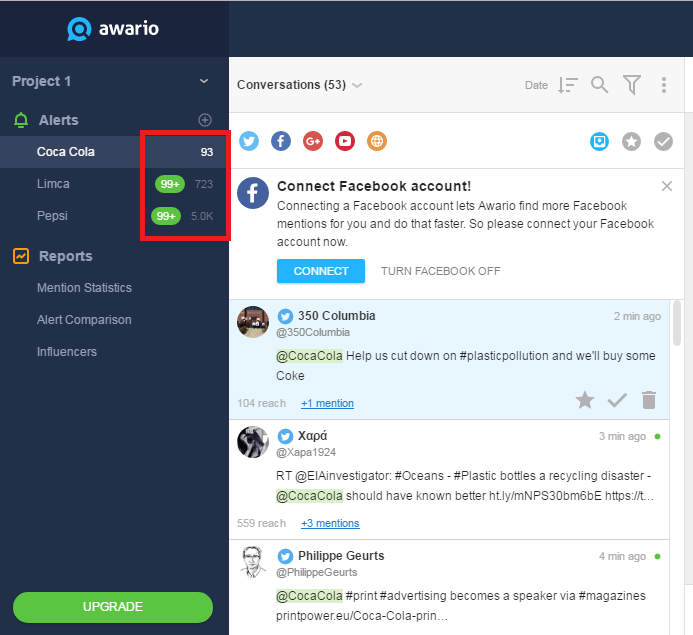 Track Keywords in Any language
It tracks the keywords/products in any language across the web. Whether you are a small company monitoring your products in the local market or a big brand that has a global reach, Awario has the solution for all.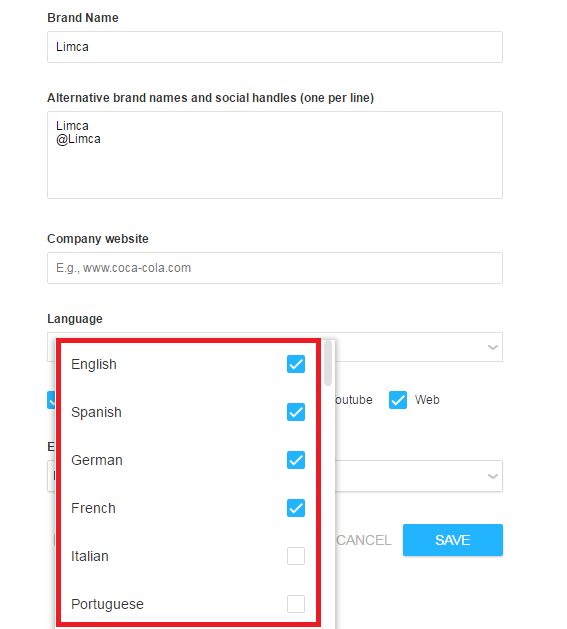 See Only the Relevant Discussions
The search terms can be ambiguous. This doesn't mean that you need to waste time on searching the mentions that are petite for your business. You can set up the negative keywords for excluding the posts containing those terms from the search.
Powerful Analytics
You can track your growth in number of mentions and their reach, compare several alerts, identify the top influencers, and analyze your progress with Awario's analytics. You can even get a shareable link for the reports to share with your colleagues or clients.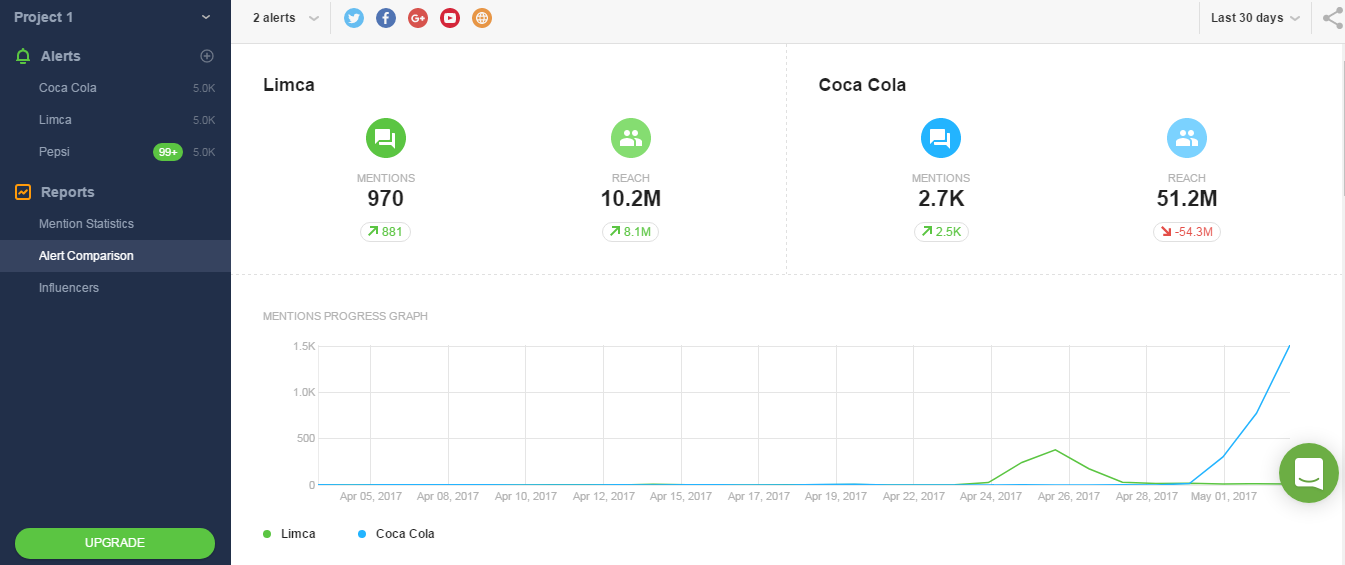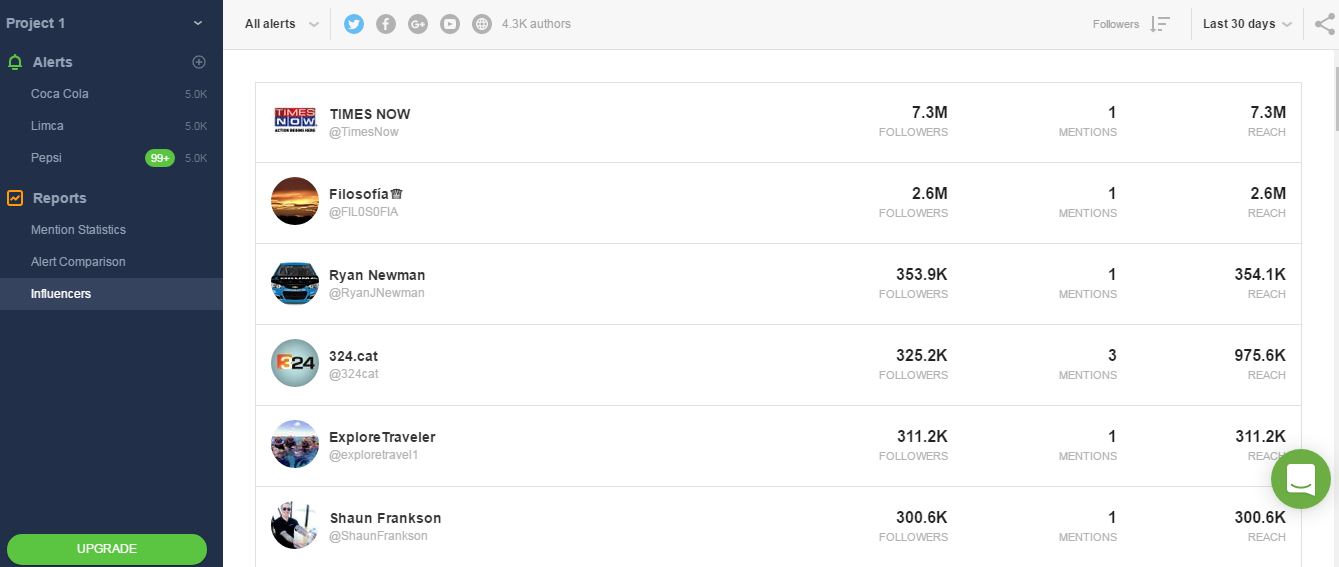 Mobile Friendly
You can track everything through your mobile from anywhere, anytime. Awario's dashboard is mobile friendly. All the marketing tasks can be managed from your mobile devices with ease.
New Discussions in your Inbox
You can set up the email alerts so that Awario can deliver daily or weekly summaries of the new mentions to your inbox. This will ensure that no impactful conversation is missed and every important customer is triggered on time.
Pricing
Awario offers 14-days free trial pack top every user. You can test some of the most powerful features of this tool using its trial. Moreover, if you are satisfied with its use, you can upgrade to its premium plans.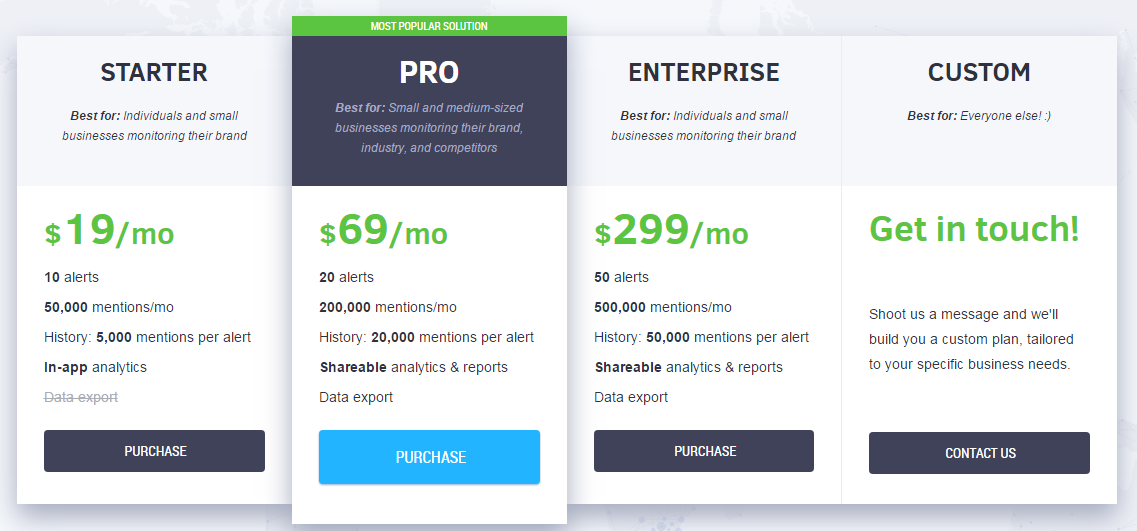 Pros
Search the 'Mentions' over social media and web.
Crawls over 13 billion pages every day.
Offers analytics with graphical data.
Easy navigation throughout the dashboard.
FAQs and video tutorials available for training.
No strings attached free 14 days trial.
Cons
No data export option in 'Starter' plan.
Limited number of alerts even in 'Enterprise' plan.
The Bottom Line
Awario is a powerful social media tool that is packed with exclusive features. One can easily join the real-time conversations on a particular product and influence the audience associated with the conversation. Never miss out on any mention about your product/keyword around the web. This software is an ideal solution for individuals as well as the organization looking to maximize their marketing efforts.