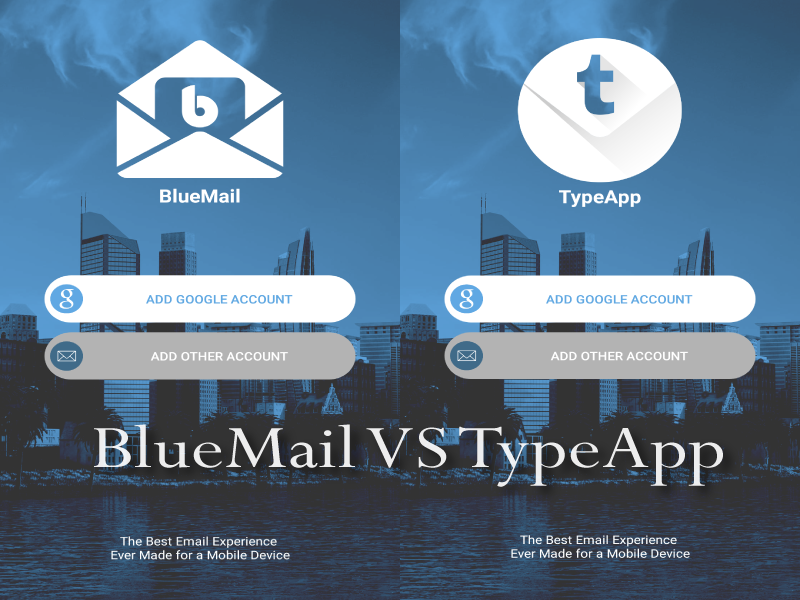 Nowadays everyone has got an email address, but one thing that's common with everyone regarding the email is that everyone hates managing their mails. Be it a casual user or a someone who uses his or her mail very intensively, managing this is a pain for all. No doubt, managing emails is easiest with desktop, but several users can't or who don't like to carry their laptops to their workplaces or wherever they go. So apparently they rely heavily on their smartphones for managing their emails and Android being one of the primary platform leads in the number of apps that are available for managing emails. But the biggest problem with Android is that there is no native application for managing emails, now there will be several users who won't support this argument saying that there's a Gmail app and it's standard with every Android smartphone in the market, but the thing that I am talking about is that there are several OEMs out there who manufacture Android smartphones and OEMs in order to add its touch to the smartphone provides its email app preinstalled.
So users tend to look for the apps that's can be as standard for all their devices and while looking for such apps there are certain things that a user brings into consideration while choosing the app that is best suited to his or her requirements, they include:
1. Speed
The applicatiion should work flawlessly in every condition no matter it has to handle several hundred or millions of emails.
2. Design
With Google pushing its material design every app is following it and the users seem to be loving the new design philosophy which says 'Less is more'. So everyone nowadays is looking for an app that is clean in design and in the same time doesn't compromise on functionality.
3. Support for multiple accounts
Users find an app that merges all their email accounts and shows them in a single place which enables the user to manage emails efficiently.
4. Email clusters
Similar emails or emails with similar subjects are grouped together under the same entity to provide a cleaner look to the app with added functionality to the user to manage them all together.
5. Notifications
An app can notify the user in many ways such as a pure vibration, a notification sound, notification led, etc. So users look for the app that provides the notifications as per their requirements.
Bluemail and Type App, these are the apps that excel in every requirement that most of the users have. Being mostly identical to each other in looks and functionalities these two apps slightly differ with each other in their design language.
So the images provided below will help you figure out the differences between the both application:
1. List view of mails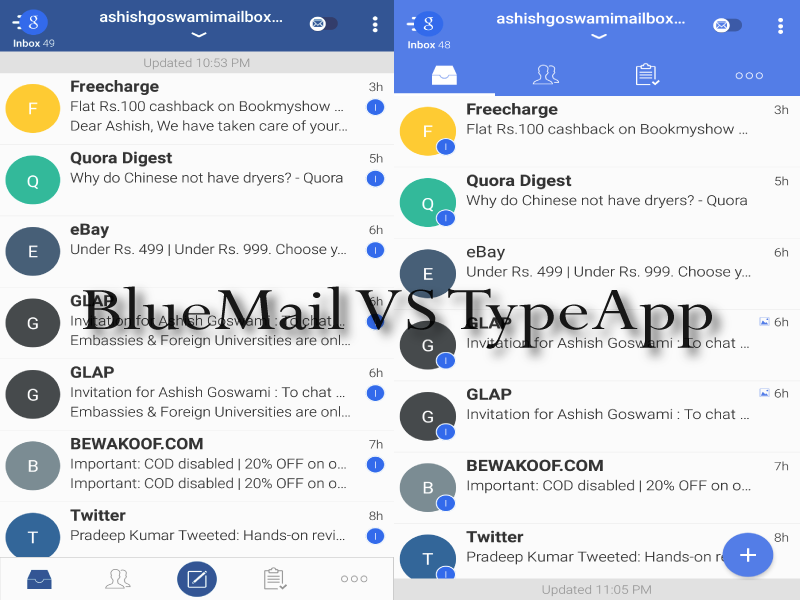 2. Email view