Ever thought of having an application that allows you to communicate with the people that live near you? Ever thought of having an android module that allows you to track the local happenings? If yes this is the application that you were looking forward to. The AskMob application is developed by the engineers and designers at the AskMob LLC. The rating of this module is 4.6 on the Google store and having a wide range of positive reviews that defines the application to be a positive method of contacting with people. The basic idea beneath this software is to bring close people that are present nearby to each other and to interact with them on local issues or debates.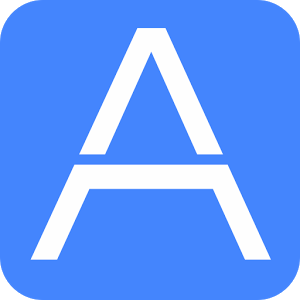 The application allows you to connect through the Facebook credentials of one's self and is than asked to allow you to grab information about you from Facebook when given the permission you are allowed to enter the home screen of the application that displays a very known interface like that of Facebook the color scheme that is used in this app is very close to Facebook, I think this is due to the fact that the software has been built on the basis of Facebook but with less capabilities.
One of the best features of this module is that you are allowed to upload posts anonymously which allows you to speak out your mind yet considering the fact that no one gets hurt about the fact that you have posted the specific post. Another unique feature of the application is to find a specific person in your list which allows you to specifically locate a person and it may help to provide him or her direction to the closest place he or she wants to reach. Other than this there is a find people functionality that allows you to see the people that are near you and to provide you some basic information about them. You are also allowed to start a discussion in the application like it is done in a forum so that the inputs of all the users that are in your friend list may be accepted in the specific discussion making it a live house of preferably positive discussion. The coverage area of the users that you interact in this application is approximately 11 miles which is approximately 17.70 KM. The module having a versatile usage in accordance to every user gives the app a versatile look and flexibility.
Thinking of making free calls to your dear ones then try Caret Android App
But as a coin has two sides so does this application. There are some minor and major faults that can be seen in this application. Let some see the major defects in this app, firstly the application is considered to be working using GPS or Wi-Fi hence increasing the utilization of battery and if not subscribed to a plan the burden of excessive data charges on the user is among-st the most prominent issues. Other than this a minor issue that I will specifically want to point out is that the look and feel of the website has been made according to Facebook hence making it feel like an alias to Facebook and an negative impact occurs on the users who do not like the interface color scheme provided by Facebook hence the reduction of users. The software yet not being popular makes it only useful if and only if you ask your friends or relative to download and use this app otherwise this application loses its capability of providing you the results you want.
To some all the above description given of the application I would like to include the module stands at 50-50 chance of usability among-st the user as it is dependent of the number of people using this software around you that to under a specific area approximately 17 KM causing it to act only as a local social circle app. While on the other hand it allows you to stay close with the people around you helping you to keep in regular touch with them and allowing regular interaction with them, other than this you are allowed to interact in an discussion or ask question anonymously allowing you to ask question or provide an input to a discussion which you cannot face to face.
Get it from Google PlayStore