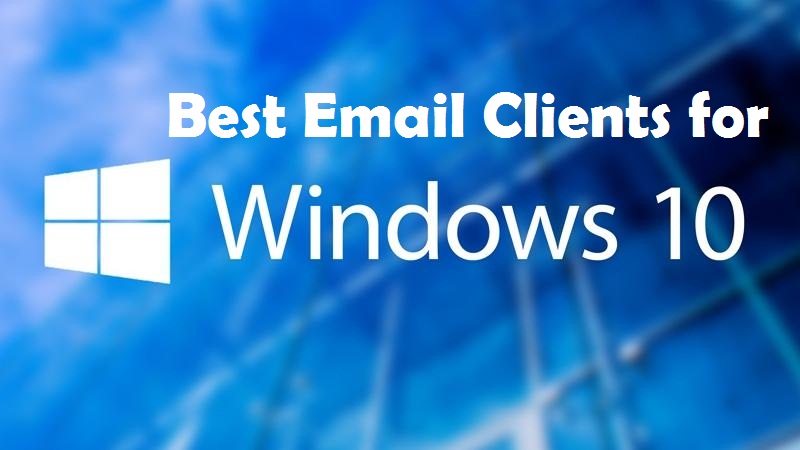 Having a specialized email client that can handle you email is the ultimate way to stay organized and make your tasks done in lesser time. There is nothing bad in using the web interface which is provided by most of the email services like Hotmail or Gmail, but having a dedicated Windows 10 desktop or laptop client is awesome when you don't wish to keep your browser open 24X7. So, here we look through the best email clients for Windows 10.
Best Email Software or App For Windows 10 Desktop or Laptop

People consider Mailbird to be the best email client for Windows and it definitely fits the bill. It is the primary mail client which people use on a daily basis for their personal as well as professional work. It is available for free of cost but pro and lifetime plans are also available which offers additional premium features.
Pros:
• Supports multiple accounts which include IMAP and POP3.
• Complete touch support which works great on touchscreen laptops and tablets, even phones.
• Full customization available.
• Undo sent option available for all users
Cons:
• Not available as apps for Android or iOS.
• It is not available as an open source.
• No advanced filtering options available.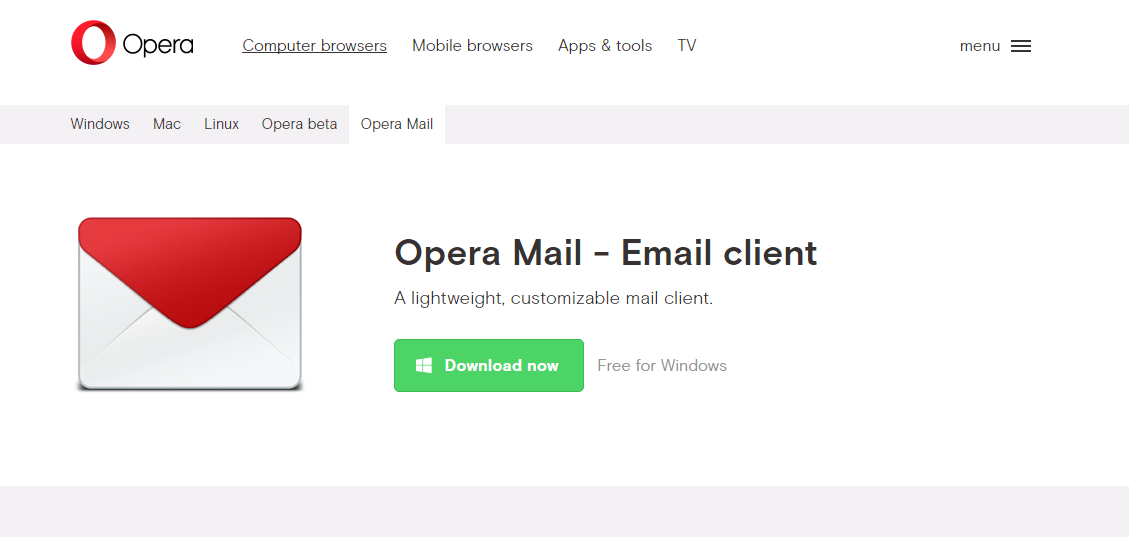 Opera is among the most reputed company that provides internet services. Just like its browser, this client offers some good features as well. Previously, when they were using Presto engine this service was integrated in to their browser but now it works as a separate software and their rivals Vivaldi now have this as an inbuilt feature with their web browser.
Pros:
• Offline access is available in the client.
• The spam filters are really smart.
• There is an unread view which will show you all the mails you haven't yet read.
Cons:
• There is no flexible message template in the client.
• It still doesn't support secure message signing and encryption which is a downside.
• It can be difficult to get started with the Opera mail at first.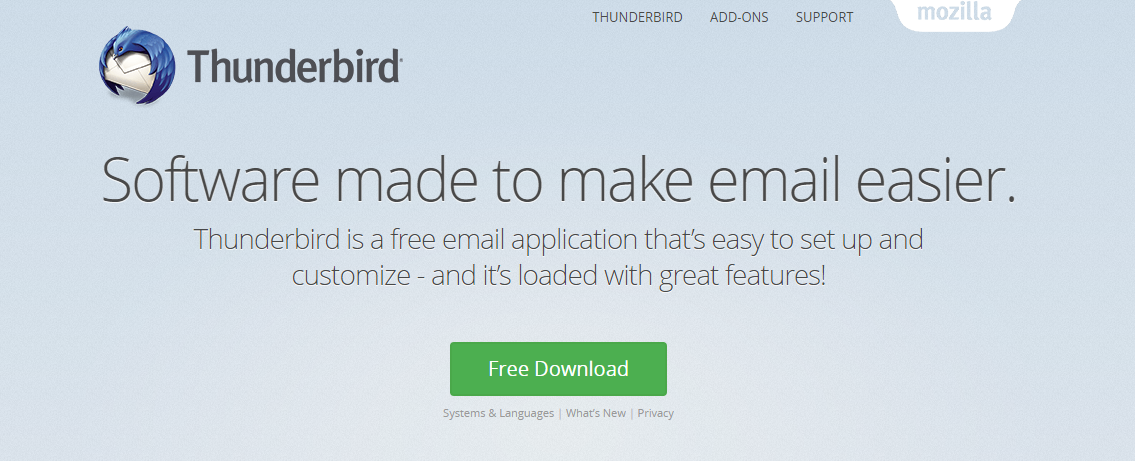 It is one of the most used and popular client out there which is known for its simplicity in setting up. It also adapts easily to most of the email services.
Pros:
• You get a migration assistant while shifting on Thunderbird from some other client.
• Thunderbird offers phishing protection for additional security.
• One click address book.
Cons:
• Language encoding is troublesome in it.
• It does not support IMAP accounts which are problematic for many people.
• Does not offer virtual folders.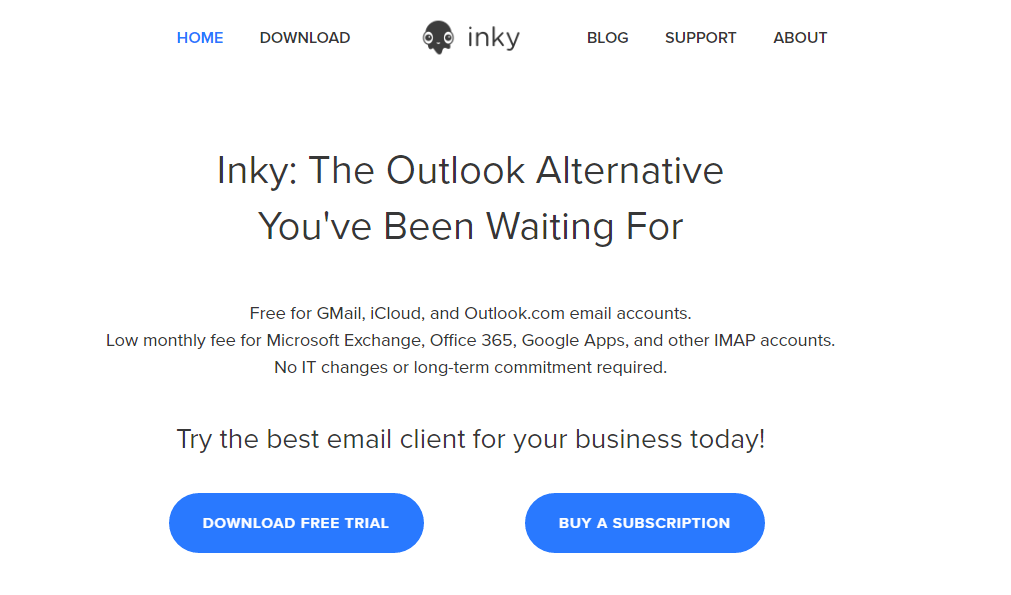 Although it is not as famous as the other mail clients but many people use this too. But it surely is worth a try if you are looking for an email client. There are a few bugs as of now but hopefully they will be updated through frequent upgrades.
Pros:
• It is one of the most highly customizable email clients you can get.
• There are advanced filtering and sorting options available.
• You can use the basic keyboard shortcuts to do things.
Cons:
• Sometimes the unread counts shown in the client are inaccurate.
• You cannot create manual filters in Inky.
• Sometimes the fields are rigged on outbound emails.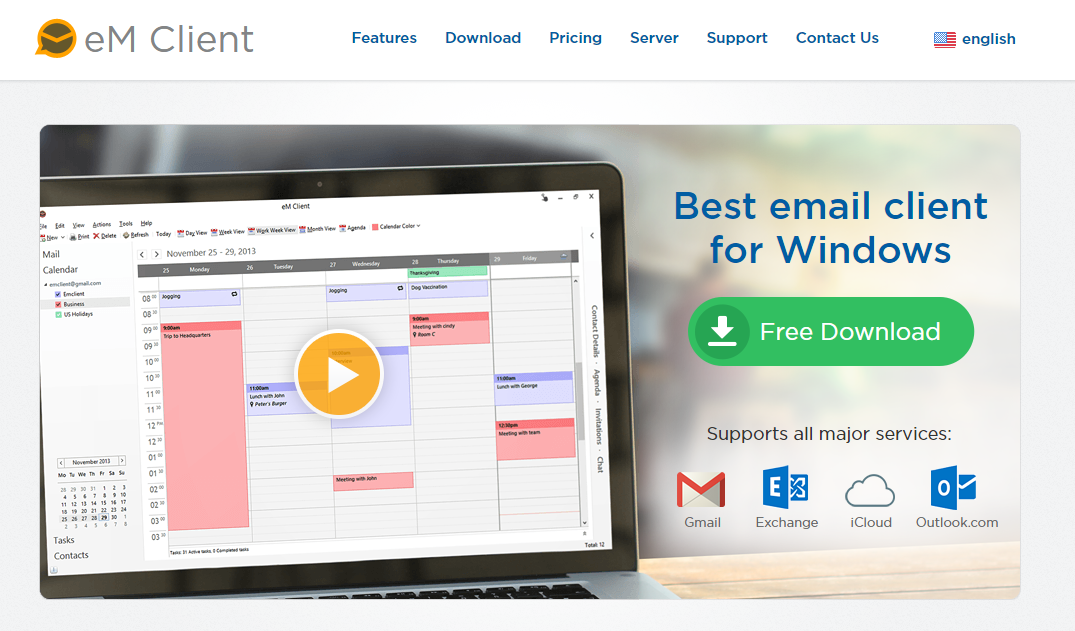 For those who are looking for an all in one email client that supports calendars, contacts and even IMs, this has to be the best one out there. It offers almost close to Microsoft Outlook experience which is quite good.
Pros:
• There are some powerful features in the client service.
• Importing Outlook is supported and you can easily switch from there.
• It is among the fastest mail clients out there.
Cons:
• The look and feel consisting of the overall User Interface and User experience needs some overhaul.
• Only two email accounts can be added in the free version of the software.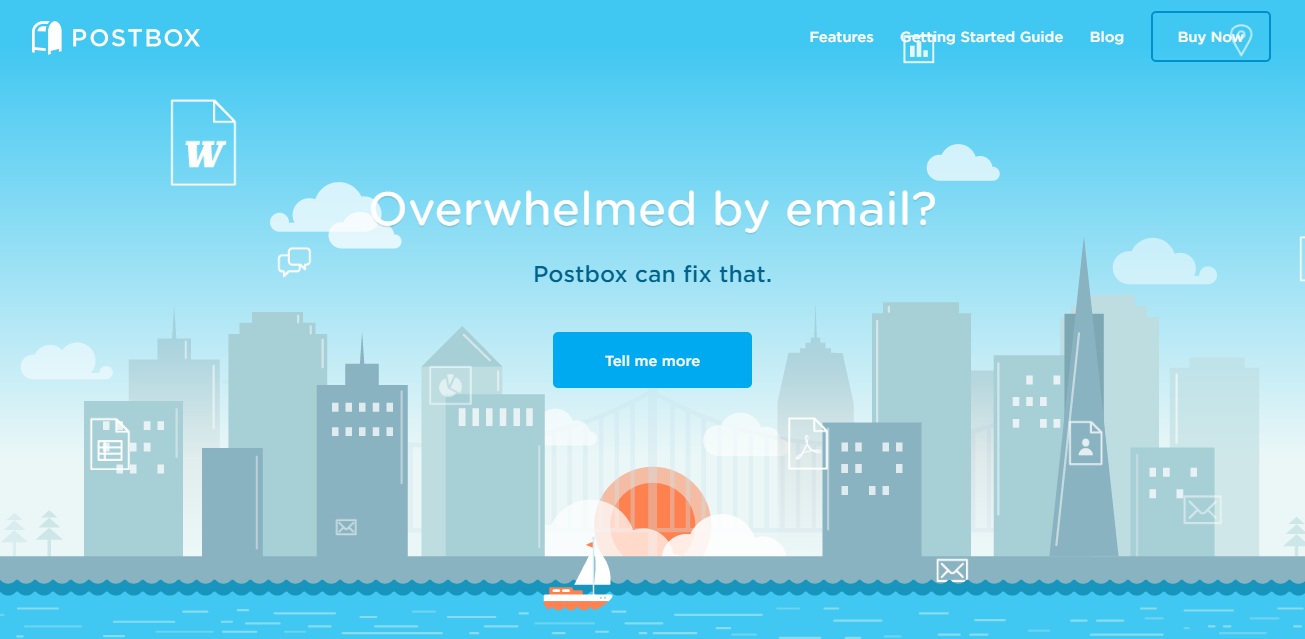 If you want a client that resembles the web interface of Gmail, Postbox is the closest that comes to it. It is based on Thunderbird so some of the features will resemble it.
Pros:
• Works really well with Gmail without any hassles.
• The overall interface is quite sleek and modern, even the experience is quite good.
• It supports threaded conversations which are not supported by many other clients.
Cons:
• The client does not supports languages which are written from right to left.
• The unread email marker is quite small and doesn't have enough space to accommodate everything.
• Not available as free but offers 30 day trial.
The Bottom Line
So, these were the best email clients for Windows 10 PC or laptop that you can download in order to organize your work in an easy manner. I am personally using Mail Bird and will recommend this Windows 10 email client to the readers.