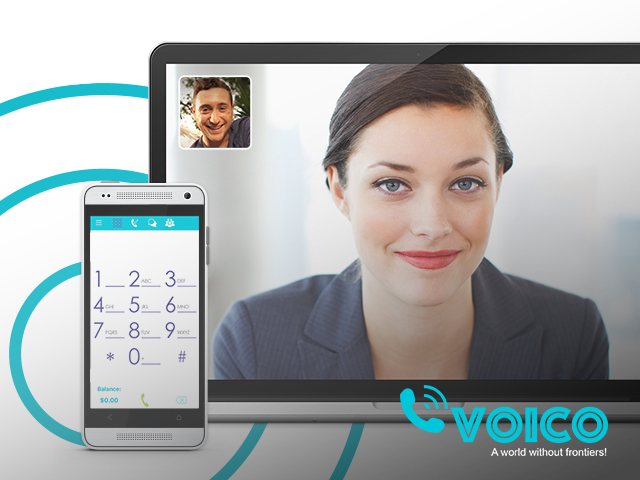 Thinking of making free calls to US, Canada and Mexico then Voico is for you. It is a service that provides call and message service, worldwide. There is much more to discuss about it and we will discuss it later in the post. Voico is currently available for Android, iOS. And according to the official website the Mac, Web and the Windows version are also coming very soon.
Why Voico is ahead of its Competitors?
There are hundreds of apps in the market, providing free call, so why should we go with Voico. The answer to this question is here as mentioned in above part it is a calling and messaging app that provides free HD audio/ voice calling and messaging between Voico users all over the globe. A Voico user can also call to non Voico user that is to a normal Landline or normal mobile phone at very nominal charges one thing that reader should notice that the charges varies from country to country. One thing is also there, making this app different from other application of the same breed that this one provides free International Call to USA, Canada and Mexico. There are many features to be discussed about the app and let us discuss all of them one by one in below below.
Exploring Voico
Let us explore each feature of their android app in details.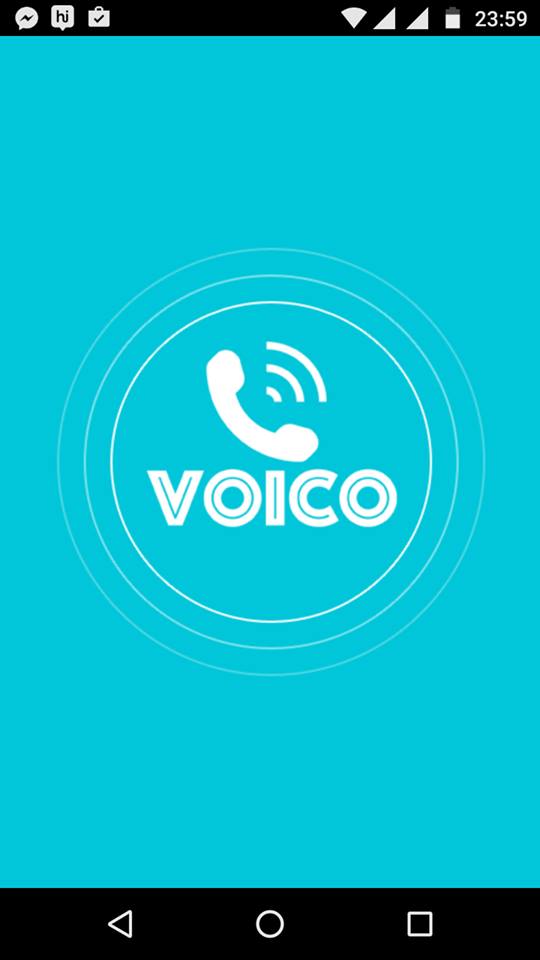 1) Call: A user can make free voice/ video call to other users using Voico. A user can also call non voico user and it would be a chargeable call. International calls to USA, Canada and Mexico are free. Here is a snap which we took while using the app have a look to it.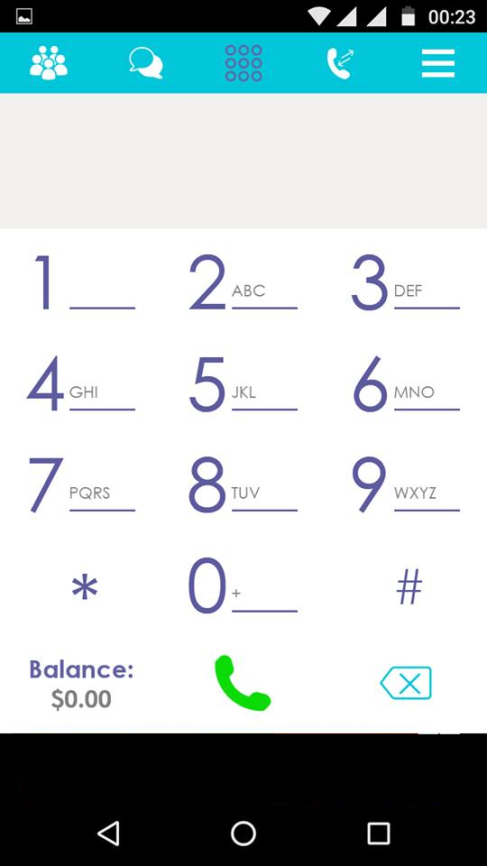 2) Easy Integration: Some more snap regarding calling features as you can see this app easily integrates with in build phonebook so that you can easily contact your friends and family members.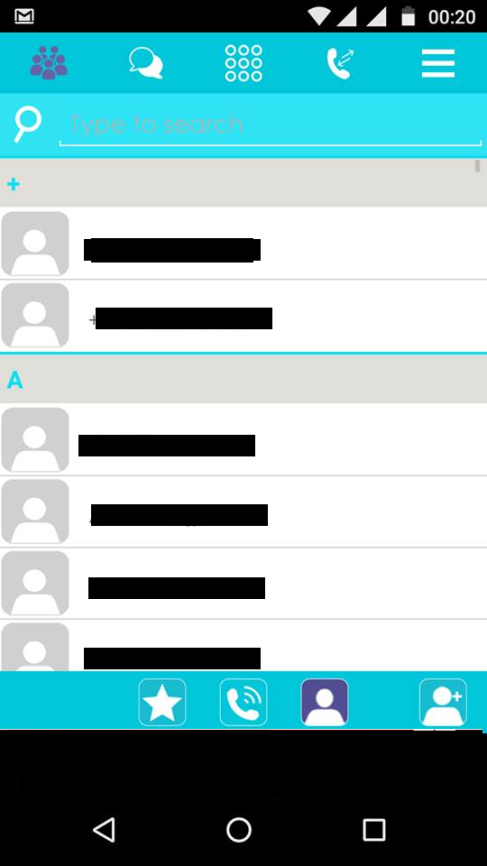 3) Message: Users can exchange free Text, Audio and Video messages. Users can also share their location with their friends. Group chat option is also there in the app. Through group chat feature many users can chat with each other at one place.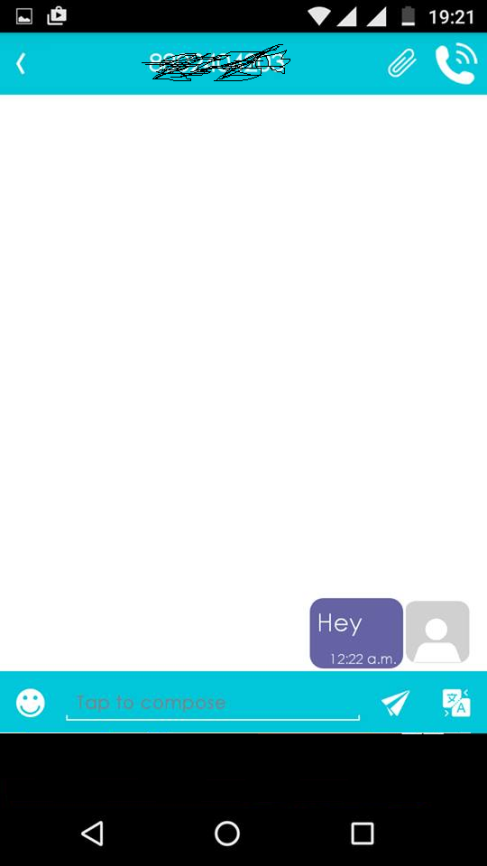 4) Text translator: Instant text translator option is also available to translate messages from one language to another.
5) Video Conference: Voico supported video conferencing up to 5 people. Hence 5 can do video chat with each other.
6) Fax: Voico users can send and receive fax using it.
7) Call Recorder: Users can easily record their Voicocall.
8) Voicemail: Voice mail is available too, there in the application.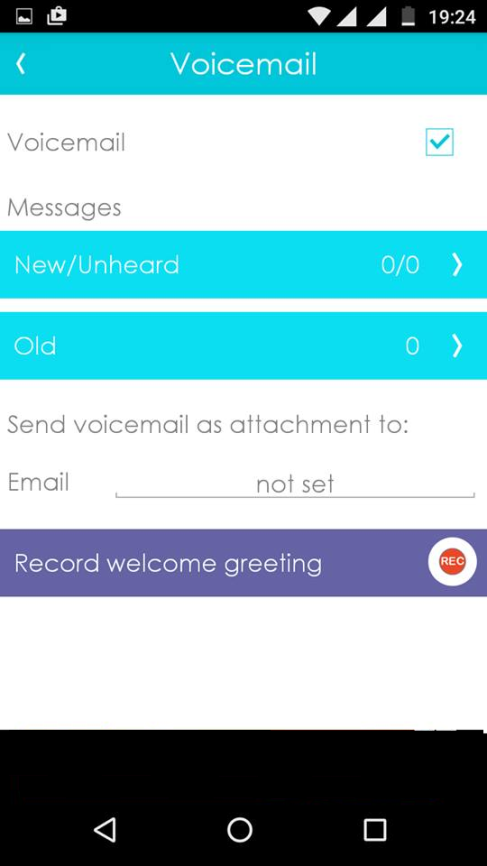 9) Push Notification: Push notification option comes with it to ensure that users never miss important notifications.
Final Words
Let us end this review post here only with some pros and cons which we noticed while using this amazing app.
Pros
Here is a list of pros have a look.
1. The User interface of the app is good and responsive
2. Doing call is very easy and the voice quality was also fine.
3. The app is providing free international call option in the USA, Canada and Mexico.
4. Responsive Interface.
5. Translator feature is new and good.
6. Calling rates to non-Voico users are very low.
7. The Fax feature (only on desktop) provided by the Voico is also very good and impressive.
Cons
Here is a list of cons have a look.
1) Not available for Windows phone users making it away from the reach of Windows phone users.
2) No call back option if you are in a poor network connectivity area.
3) No free credits for the first time user.
As you can see there are no major cons associated with it. Features like free international call in the USA, Canada and Mexico and language translator is making this app a winner and keeping it ahead by miles from its competitor. It is a free app which has a smooth user interface so you can try it once. Just go with Voico and share your reviews with us through comments, like and share. Thank you and Yes!! please subscribe us too it will help us to improve.