Google Chrome is undoubtedly the most popular and faster web-browser application for all types of PC and Mobile platforms. Google Chrome has its Chrome web-store from where you can easily download the supportive apps as extensions. In this article, we have compiled the best PDF Viewers for Google Chrome Mac users. If you are working on a Mac system, then the following list of the best PDF viewers enables you to get the perfect PDF viewer extension while working on a Mac system.
Best Top PDF viewers for Google Chrome Mac users
Foxit is a popular Portable Document Format reader available on Google's Webstore for Mac users. This extension lets you open any PDF files with Foxit Reader. This is a lightweight Chrome extension which lets you set it as the main PDF viewer of your Mac system while using the Google Chrome web browser. Once you install it, you will see an icon of this extension there. Click it on and customize its settings as per your requirements. Next time whenever a PDF file arises, you will be able to open it with the Foxit Reader.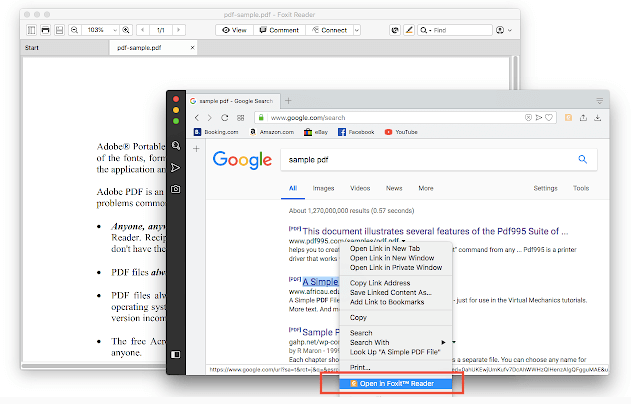 Get Foxit Reader : https://chrome.google.com/webstore/detail/open-in-foxit-reader/lhplfipknbnglagbgbfogdaihdcekfga?hl=en
Adobe Acrobat's extension lets you convert any webpage to a Portable Document Format page. It is one of the best Portable Document Format viewer and converter tool available for both, Windows and Mac users. It's a handy tool which doesn't come with complex features, anyone can easily start using it once they install it on the Chrome browser. The extension lets you view all types of files and allows you to convert them into PDF files quickly.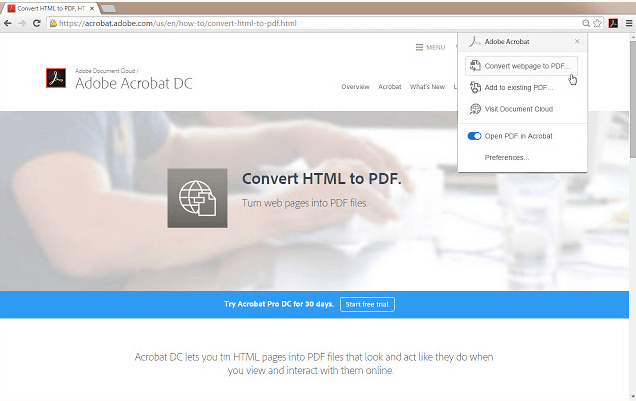 Get Adobe Acrobat : https://chrome.google.com/webstore/detail/adobe-acrobat/efaidnbmnnnibpcajpcglclefindmkaj?hl=en
PDF Viewer is a useful Chrome Extension for viewing the PDF files easily on a Mac system while working with the Google Chrome web browser. The tool uses HTML5 to display your documents into PDF file and this is how you can work with different Portable Document Format files using this extension. It's a lightweight tool which runs smoothly and offers the best of PDF viewing experience on a Mac system.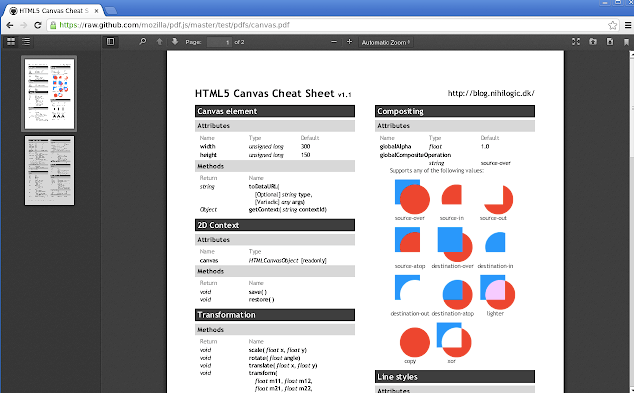 The best part about this tool is it works without the need of any additional software on your Mac system. It's an independent tool and can be installed with just one click on a Google Chrome browser as an extension.
Get PDF Viewer : https://chrome.google.com/webstore/detail/pdf-viewer/oemmndcbldboiebfnladdacbdfmadadm?hl=en
Kami PDF and Document Annotation
Kami is known as the best Portable Document Format and annotation tool which comes with a set of advance editing features for your PDF files. This tool is compatible to work with Google Drive and Google Classroom which lets you edit the files and documents as per your requirements without leaving the main Google Chrome's page.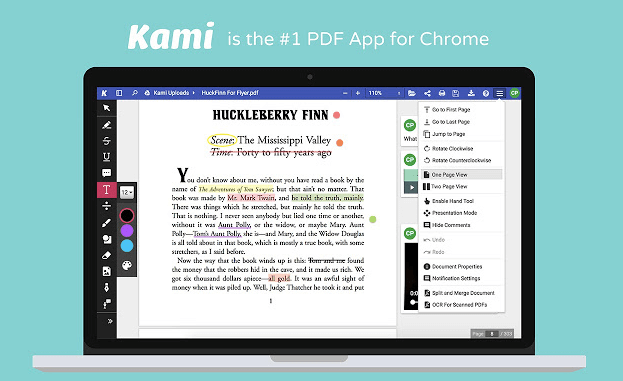 It's a very useful tool especially if you are working with the Portable Document Format files. Apart from PDF documents, the tool also supports a few other file formats and allows you to edit them on a Mac system while working on a Google Chrome browser.
Apart from editing your PDF documents, this tool also lets you share your work with other users with a single click on the share button. You can also collaborate with other users in real-time for editing a particular document. The tool helps you in splitting and merging multiple files easily.
Get Kami PDF Viewer : https://chrome.google.com/webstore/detail/kami-pdf-and-document-ann/iljojpiodmlhoehoecppliohmplbgeij?hl=en
Docs Online Viewer is a file viewer tool available for Google Chrome browser. It's a lightweight extension for Chrome users who want to view different types of files while they work on Google Chrome. The tool is best used with PDF files and people who are working on PDF files, this is the best tool available for them.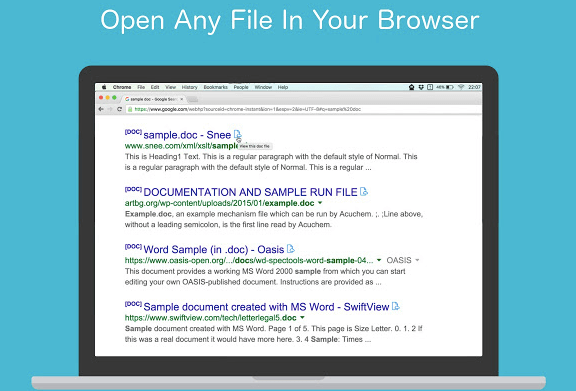 With this tool, you can open almost all types of files with different file formats such as PDF, DOC, DOCX, XLS, PPT, RTF, ODT, ODS, ODTP, CVS and many other more. Once you add this tool to your Chrome browser, you will see a small icon of this tool on the browser which lets you open all types of files easily.
The tool eliminates the requirements of other tools for viewing different files such as Adobe Acrobat, Microsoft Office and many other more. All types of files can be viewed easily using this tool on a Chrome browser for Mac systems.
Get Docs Online Viewer : https://chrome.google.com/webstore/detail/docs-online-viewer/gmpljdlgcdkljlppaekciacdmdlhfeon?hl=en