Nowadays, high-quality images are essential for various industries, such as photography, graphic design, advertising, and social media. However, sometimes we encounter images that lack the desired sharpness, clarity, or color accuracy. To address this issue, image quality increaser tools have emerged as powerful solutions that allow users to enhance and upscale their images. In this article, we will explore the top image quality increasers, both for desktop and online use, that can help users unlock the full potential of their visual creations.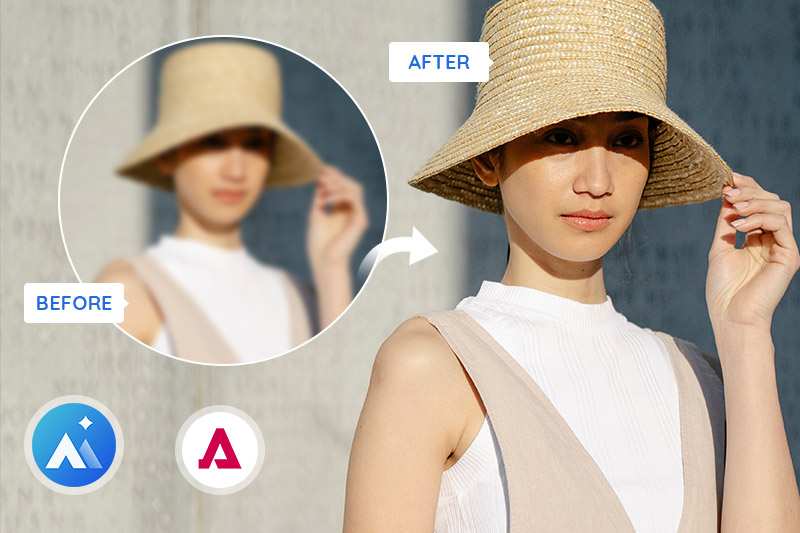 1.Best Image Quality Increaser for Desktop – AVCLabs PhotoPro AI
AVCLabs PhotoPro AI stands out as an exceptional tool for enhancing image quality on desktop platforms. It harnesses the power of advanced artificial intelligence algorithms to deliver impressive results. With its user-friendly interface and comprehensive set of features, users can effortlessly upscale, reduce noise, enhance details, and correct colors to transform their images. The software's ability to intelligently upscale low-resolution images while maintaining quality sets it apart, and its batch processing capability allows for efficient workflow management. With AVCLabs PhotoPro AI, users can unlock the full potential of their images and achieve professional-level results with ease.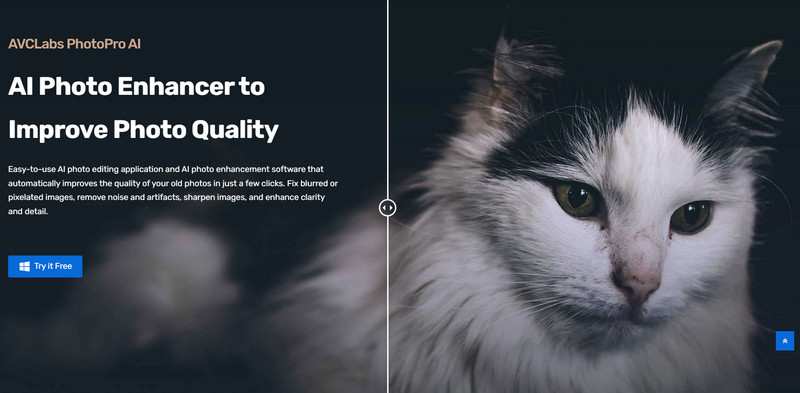 Features of AVCLabs PhotoPro AI:
AI-powered upscaling: AVCLabs PhotoPro AI utilizes deep learning algorithms to intelligently upscale low-resolution images without sacrificing quality.
Noise reduction: The tool effectively reduces noise and artifacts, resulting in cleaner and more polished images.
Face enhancement: With its smart enhancement algorithms, AVCLabs PhotoPro AI enhances the fine details of face, improving overall sharpness and clarity.
Color correction: The software offers precise color adjustments, allowing users to achieve accurate and vibrant colors.
Selection tools:Users can select the enhanced area or specific objects in the picture according to their needs.

Pros and Cons:
Pros:
Powerful AI algorithms for upscaling and enhancement.
Comprehensive set of features for objects remove, face enhancement, colorize, and color correction.
Batch processing capability for efficient workflow.
Compatible with various image formats.
Cons:
Availability limited to desktop platforms.
The interface is a bit complicated for beginners
How to Enhance Image Quality with AVCLabs PhotoPro AI:

Step 1:Download and install.
Download and install AVCLabs PhotoPro AI on your computer.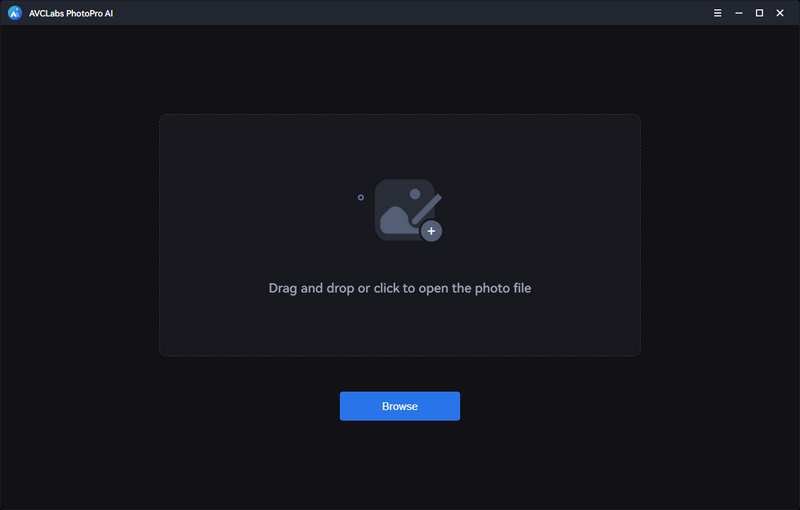 Step 2:
Import the image to the program.
You can drag and drop the photo to the program main window to open it in the program and you can also click the "Browse" button to explore and open the photo in the program.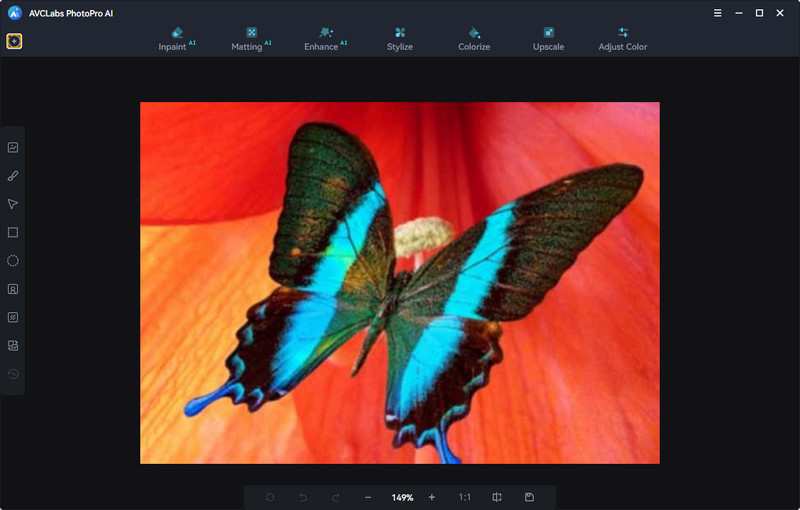 Step 3:
Choose the AI model.
At the top of the AVCLabs PhotoPro AI, you can choose the "Enhance". Then select Standard or HD on the right side of the program to enhance image quality. After the selection is complete, just click "Apply".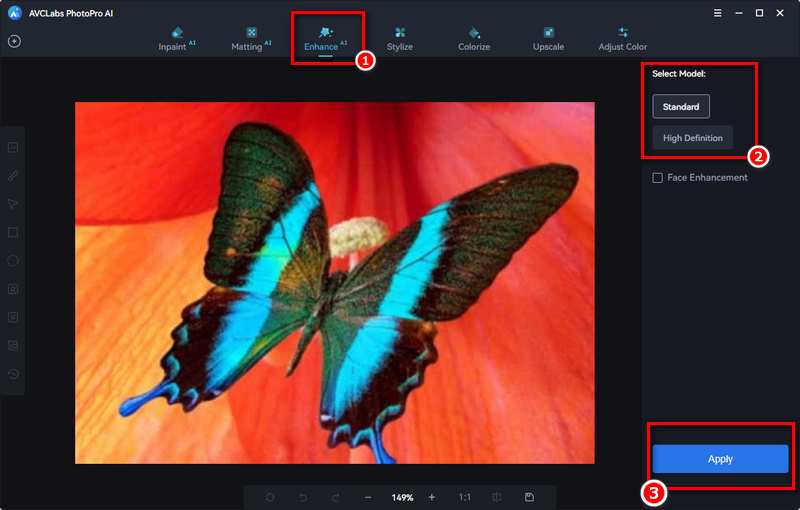 Step 4:
Preview AI Enhancement effect and save the image
Now you can drag the vertical bar to see the before and after effect of enhance. If you are satisfied with the result, click the "Save" button to save the photo to your defined folder.
2. Best Online Image Quality Increaser – AVC AI
For users in search of online image enhancement solutions, AVC AI emerges as a top choice. This platform provides a seamless and convenient experience, allowing users to enhance their images directly through a web browser. With AVC AI, there's no need for software installation or complex setups. Users can simply upload their images to the website and access a range of powerful AI algorithms that enhance image quality.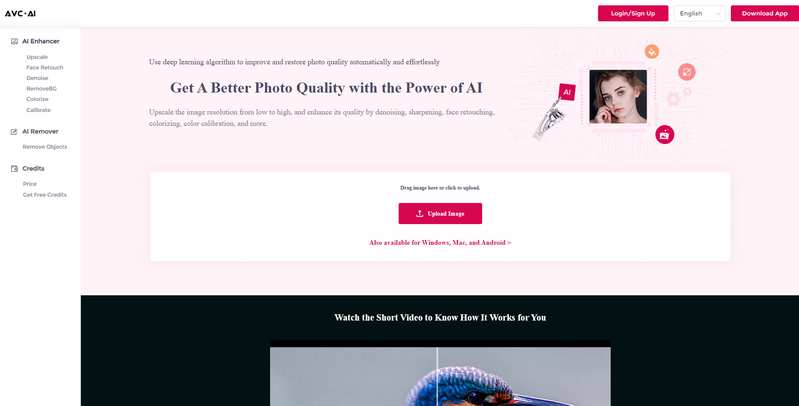 Features of AVC AI:
Instant processing: The online platform ensures speedy processing of images without the need for software installation.
User-friendly interface: AVC AI provides a simple and intuitive interface that is accessible to users of all levels of expertise.
Batch processing: Users can upload and process multiple images simultaneously, saving time and effort.


Pros and Cons:
Pros:
No software installation required.
Convenient and accessible through any web browser.
Powerful AI algorithms for image upscaling and enhancement.
Cons:
Requires a stable internet connection.
Limited features compared to desktop tools.
Step 1 :Visit AVC AI And Upload Low-quality Images to This Online Tool
Navigate to the AVC AI with any browser (such as Google Chrome, Firefox, Safari).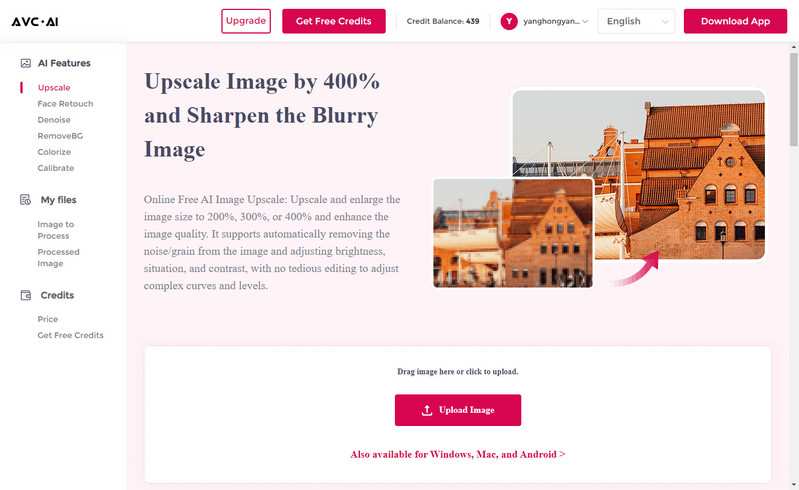 Note: The supported input formats are: *.png, *.jpg, *.jpeg, *.bmp, *.jfif and *.webp.
Step 2 :Choose the AI Model to Start Increasing Images Quality
After uploading the low-quality photos , just choose the Upscale AI Model.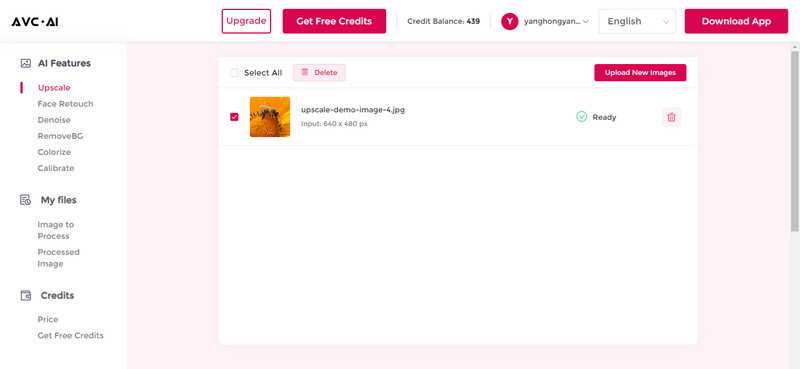 Step 3: Adjust Image Scale and Face Enhancement
Here offers 100% to 400% options for scale size, just choose the size based on your demands. If needed, you can also switch on the Face Refinement option to enhance portrait photos.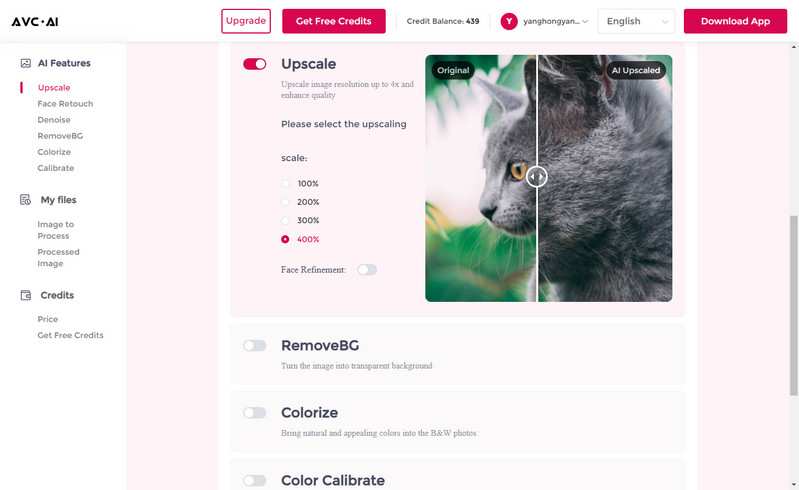 Step 4: Start Processing and Preview the Effect
Once all the settings are done, simply tap on the Start Processing button to start enhancing images' quality.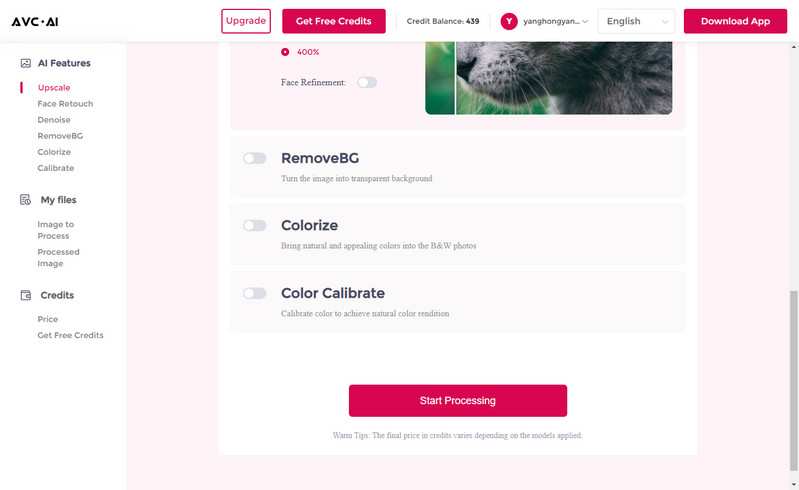 After the upscaled process is completed, simply switch to the Processed Image tab and click on the Eye icon to preview the original and upscaled high-quality images' result by dragging the slider bar.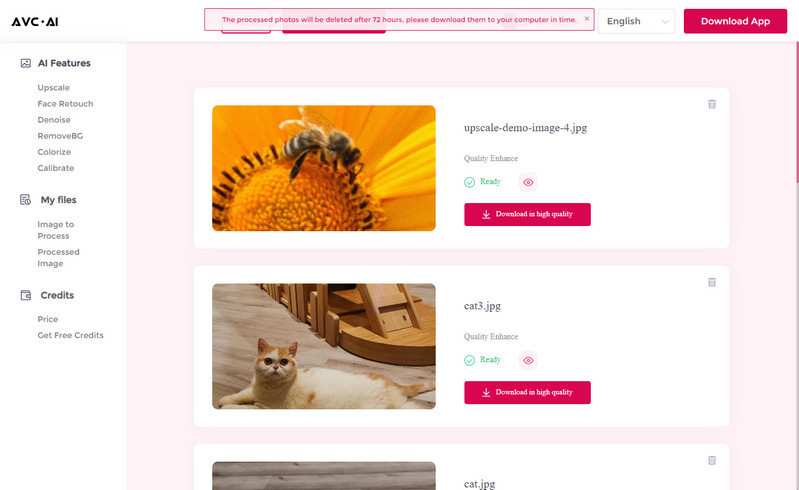 Conclusion
Image quality increaser tools are invaluable assets for photographers, designers, and anyone working with visual content. AVCLabs PhotoPro AI and AVC AI offer powerful solutions for enhancing image quality, each with its own strengths and advantages. AVCLabs PhotoPro AI offers a wider range of functions and features, making it more suitable for experienced photo editors who require advanced tools and controls. On the other hand, AVC AI is lauded for its simplicity and ease of use, making it a more beginner-friendly option. By leveraging advanced AI algorithms, these tools empower users to upscale and enhance their images, ensuring they reach their full potential. Whether working on a desktop or seeking an online solution, these top tools will undoubtedly help users achieve outstanding results and elevate the visual impact of their creations.