Your connection is not a private error occurs on Google Chrome browser once in a while for few reasons. It is an annoying error because you won't be able to access the Internet despite having an active connection at your place.
There are many reasons why your connection is not a private error occurs on your Chrome browser. Keep in mind that changing browser might not help because it did not help me either on Mozilla and Safari.
The error comes in ways "Net:: ERR_CERT_DATE_INVALID" or "Your connection is not private", and it means that an SSL certificate error occurred. Secure sockets layer is trying to create a secure connection between browser and website server and this happen when the connection is insecure.
Secure sockets layer purpose to keep Readers and Visitors data private. It keeps the sensitive data away from the privacy invaders and hackers.
Allow us to show you quick solutions to fix the problem, 3 Best Ways To Fix Your Connection Is Not Private Error In Google Chrome
#1. Date and Time Settings
In one of our Windows PC, the CMOS cell battery life is dead and the auto-date and time update is no longer working.
In motherboard, there is a small battery that keeps a little bit of power for the BIOS, time and date. If the battery dies, then you won't have proper date and time on your Windows PC. If Tte CMOS cell died, then you get motherboard manufactured default date and time.
In many cases, your Windows PC inaccurate date and time is the cause for an SSL error and "Your connection is not private" error message. But, you can immediately fix it by updating time and date to the most recent. In Windows 7, you can update it using Internet time, but you may have to do it manually in Windows 10.
Step 1: Type "Time and date" in Windows Cortana search bar.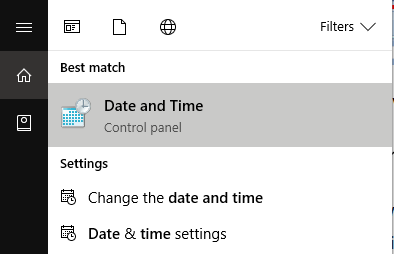 Step 2: Hit enter, and then you have a small Window pop-up on your screen.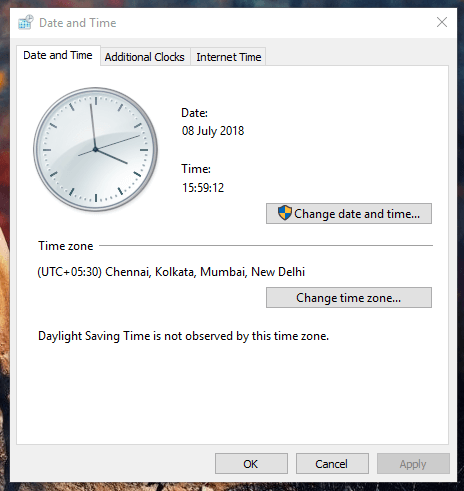 Step 3: Now, click on "Change date and time," and another window will pop-up on your screen.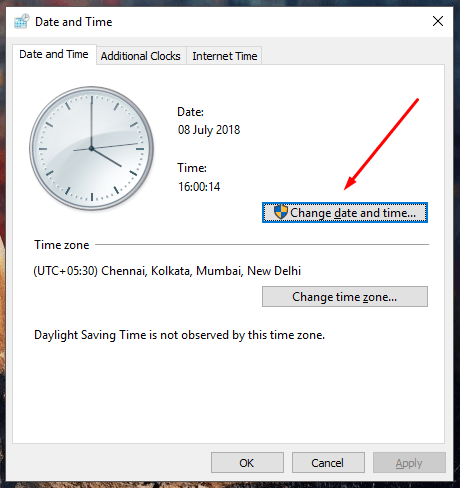 Step 4: Now, you can edit the date and time according to current time. After you are done with the changes, then click on "OK."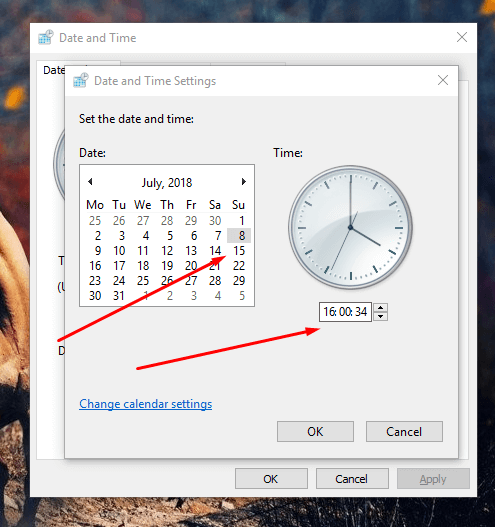 Step 5: If you don't want to update it manually, then you can automatically set it right in just few clicks. Click on "Internet" and then click on "Change settings."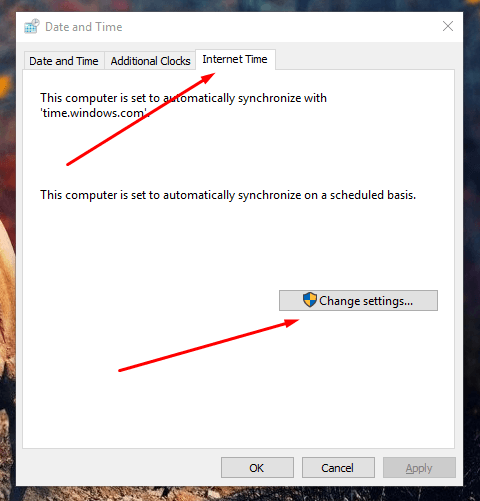 Step 6: A small window will pop-up, and click on "update." You can even change the time server by clicking on drop down menu.
You can update the Internet automatically on Windows 7, 8, and 10 by following the method. The procedure will remain the same on these Windows versions.
#2. Clean Google Chrome Browser Data
Google's browser Chrome saves any form of data that stored in Windows or OS installed partition and it creates a lot of ruckus with time. It creates failures of websites and you also have slower performance.
To give you a quick guide to getting rid of the history, we are going to give you a short step-by-step tutorial.
Step 1: Go to three dot settings, and then click on settings.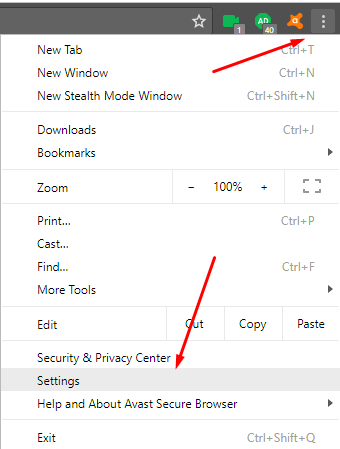 Step 2: Another window will open and you have to click on setting, and then you have to click on "privacy and security."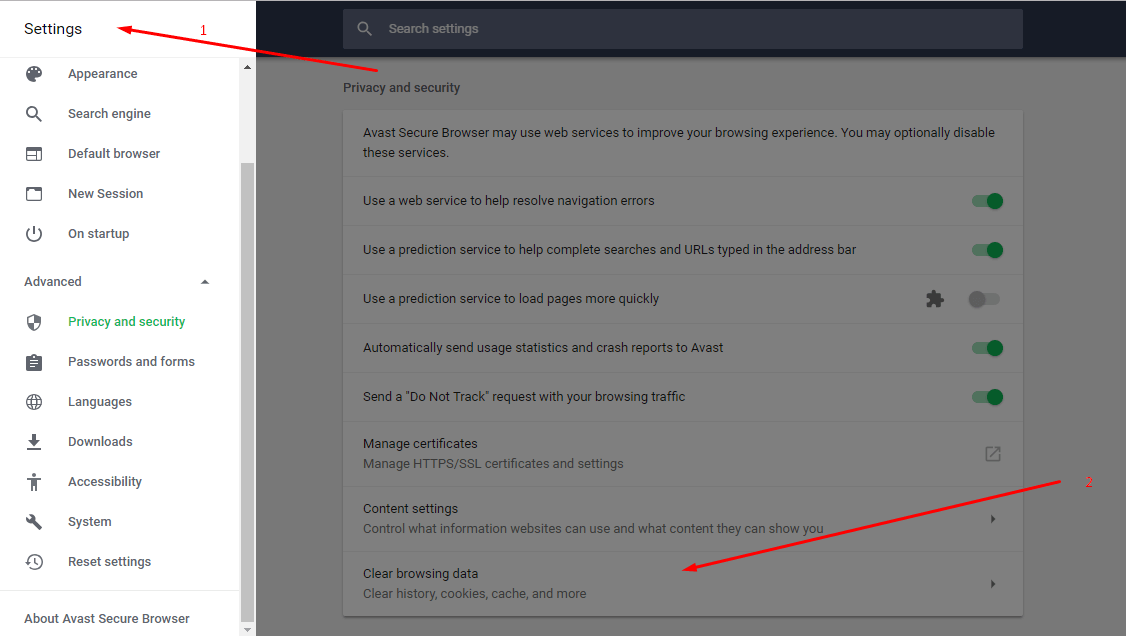 Step 3: A small window will open and you have to click on "advanced" then select "all time," click on "clear data."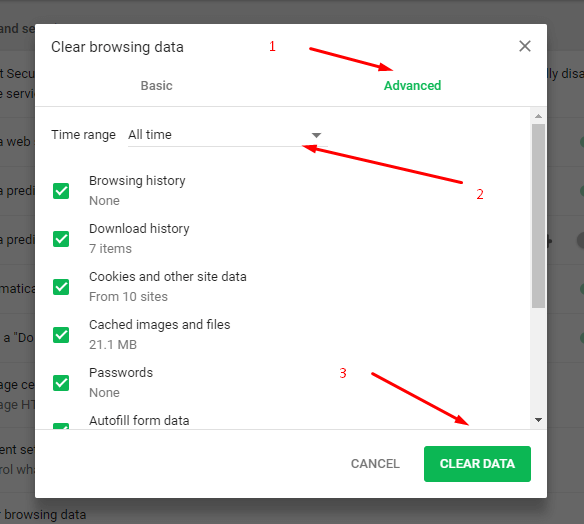 It deletes all type of saved form data in an instant.
#3. Security Program
Antivirus programs does meddle with things related to the security and it might configure wrongly because you have changes you made on your Windows PC.
A: Currently, I am using Avast Internet Security that scans HTTPS connections. Let me show you how you can disable it on your Avast Free Antivirus, or any version of the Avast product.
1: Go to Avast security program, and then you have to click on Menu > Settings. A small window will open and have to click on components.
2: You can find a list of features that Avast comes with it, and you have to click on "Web shield" customize.
3: In the list, you can find "enable HTTPS scanning" and uncheck it, then click on OK to complete the process.
The method and name is different on various security programs, but you can find it in "Real-time protection and web shield," so make sure to check it.
Conclusion
Mostly, your connection is not private occurs inaccurate date and time, so make sure to check your CMOS cell and replace it for just $3. Let us know which solution worked for you in the comment section below.