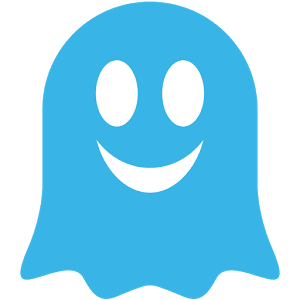 Ghostery creators of popular plugin that safe guard your privacy on chrome and Firefox releases their full featured browser for android in play store as well as in Amazon app store. So is it really worth it ? Read our review below.
Ghostery android app review
Like it does in the desktop version the major focus for them in mobile version is to stop the trackers on most of the websites
Small apk package size
Close a new tab by swiping and you can also undo that
Can also serve as ad blocker with no extra setups or plugins and add-ons
Long pressing the images and links open pop-up like the one shown below
Since it's based on Android WebView it looks more like Google Chrome
No need to buy anything to unlock the full features, in short app is free of cost
The latest build now have ability to increase font size and save images to your device
Let's see it in action right from the installation
Screen-shot from krypton anonymous
It will ask you whether you need to submit new trackers to their database, by default it's disabled
The interface looks neat and easy to navigate, with the ghost on the top right corner telling the number of trackers
By default all the trackers are disabled you need to go to the settings page and change the " Tracker blocking option to Block everything " to stay away from the prying eyes, if you have skipped the introduction
Do note that some website act unnatural way in doing so, to solve this issue you can even whitelist that if you trust that website. To do it, click on the ghost icon on top and click whitelist. Another option is to pause the protection for a certain time. Image below
Tried a random website and saw 10 trackers on the ghost icon and a sample of it is shown below
By default search engine is set as DuckDuckGo, but you set several others from the settings as shown in the picture below
Panel content
Cross sync of bookmarks and tabs not available
Missing incognito mode
There is no way to turn off the images if you are concerned about bandwidth while using a mobile data

Panel content
Version : 1.0.1
Apk size : 1.6MB
Require : 4.0.3 and above
Channel : Stable

Final Thought
Ghostry privacy browser needs improved version with less permission while installing, rest of features seems good.
Click here to download it from Google play store