Windscribe and ProtonVPN are amongst the best and top-rated VPN providers available in the market. Both Windscribe and ProtonVPN are giving head-to-head competition and for that reason, many people get confused over choosing the right one for their requirements.
Windscribe vs ProtonVPN provides full comparison information about both these providers so that you can choose the suitable one for your needs. Let's start comparing them!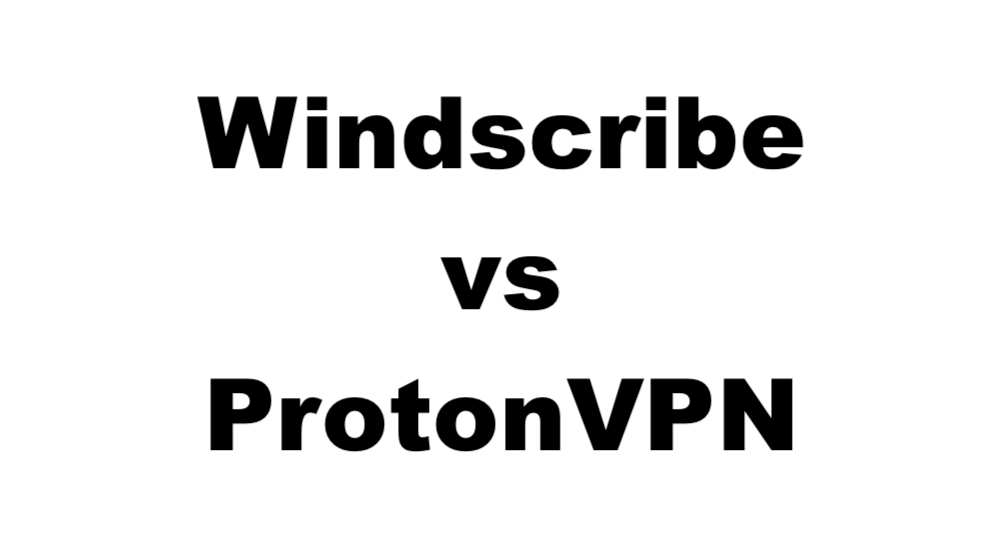 Windscribe vs ProtonVPN Which one is the best
Specifications
Being the top-rated VPN providers, both Windscribe and ProtonVPN offer all the required features of ideal VPN providers. They come with all the core features of the Virtual Private Network. However, some specs make them different from each other.
There is a super secure kill switch feature present on both VPNs. You can click this button to kill the connection. When the connected server drops, the kill switch feature helps you disconnect your system from the web.
Both services support a split tunneling feature with which you can route the web traffic and improve your security.
Windscribe comes with an advanced obfuscation protocol. It's the latest VPN detection method that offers an extra layer of security. This protocol keeps your VPN hidden from others even if they use a VPN detection tool to know whether the user is using the VPN or not. ProtonVPN doesn't feature any such protocol.
The premium service of Windscribe allows you to connect to multiple devices at the same time. There is no restriction to connect the number of devices. When it comes to ProtonVPN, you can connect only five devices at once even if you have a premium subscription of it.
Windscribe is widely available for PC systems and other streaming devices. You can get Windscribe for Windows, Mac, Linux, iOS, Blackberry, Android, Amazon Firestick, and Nvidia Shield devices.
Besides this, the same services can be accessed from browser extensions such as Chrome, Firefox, and Opera. ProtonVPN is available for PC systems and devices, however, there is no support for browser extension. You can't use its extension.
Windscribe Compatibility
Windscribe supports the following PC systems, mobile devices, and extensions
Windows 11, 10
macOS
Linux
Android
iOS
Blackberry
FireTV
Google Chrome Extension
Mozilla Firefox Extension
Opera Extension
ProtonVPN Compatibility
ProtonVPN supports the following PC systems and mobile devices
Windows
macOS
Linux
Android
iOS
When it comes to security protocols, Windscribe supports SOCKS5, WireGuard, IKEv2/ IPsec, and OpenVPN. ProtonVPN supports OpenVPN, WireGuard, and IKEv2/ IPsec.
2. Performance
When it comes to the performance of each provider, they offer excellent connectivity with faster speed. You'll be amazed to know that ProtonVPN offers almost double the speed of Windscribe. Yes, ProtonVPN showcased its performance with its super fast speed with non-interruption in connectivity. Windscribe also offers super stable connectivity with moderate speed.

If you are a movie buff who watches movies and videos online, both these providers offer a great streaming experience where you won't face buffering or any other issues while streaming your favorite content.
3. Security
If we talk about the background of each provider, Windscribe is a Canadian VPN provider while ProtonVPN operates from Switzerland. When it comes to the privacy of the users, Windscribe is more flexible than ProtonVPN.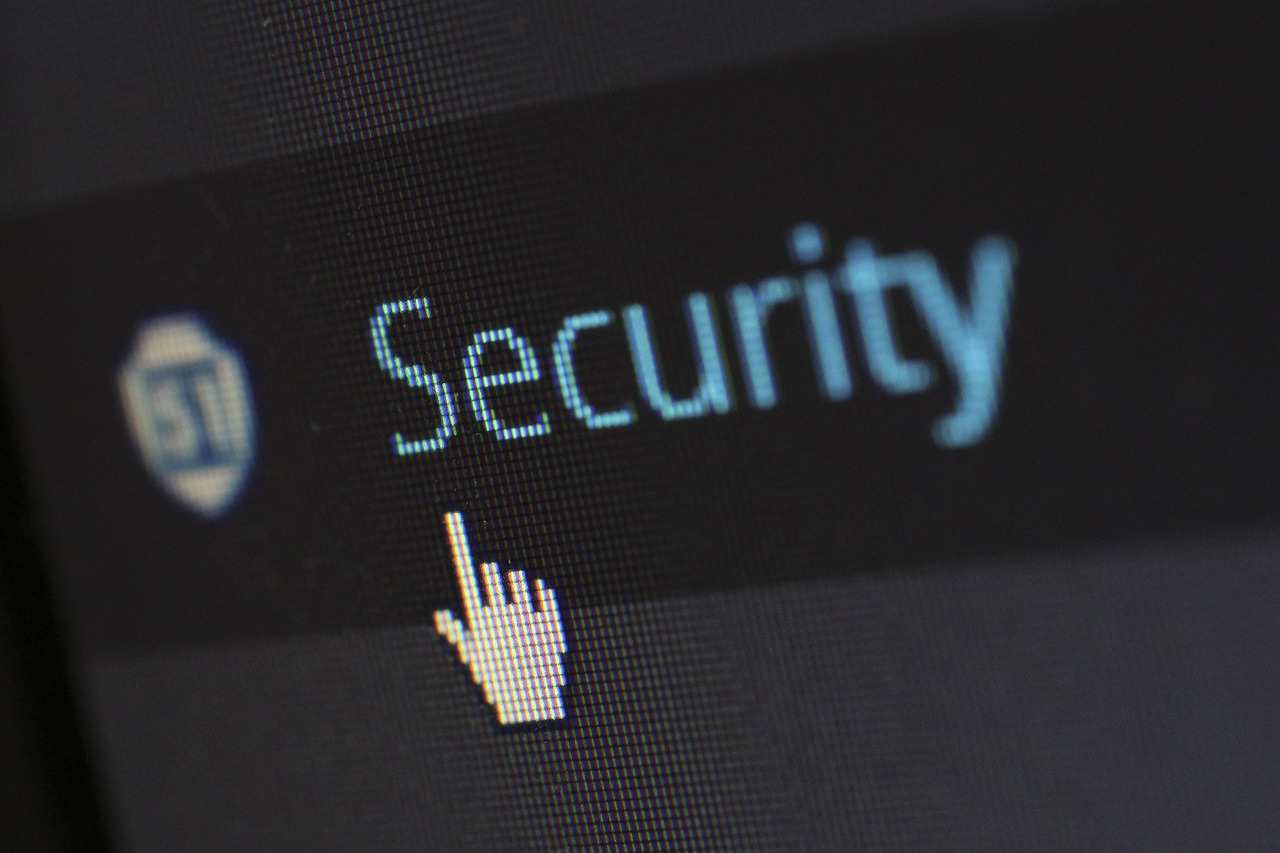 Both providers follow a no-logs policy; however, in some cases, they face logging issues. Windscribe and ProtonVPN have even published their transparency reports showing how transparent their services are!
The transparency report speaks more about what types of data the providers collect from the users. This showcases the authenticity of their services. You can blindly trust both Windscribe and ProtonVPN as they are highly secured and there will be no data-leak issues while using them.
4. Customer Service
Customer Service plays a crucial role when it comes to choosing the right service. It helps consumers clear all their doubts and provides instant support for their queries and questions.
Windscribe and ProtonVPN both offer great customer service. You'll never have any issues while using these services. You'll get the following customer services from Windscribe and ProtonVPN.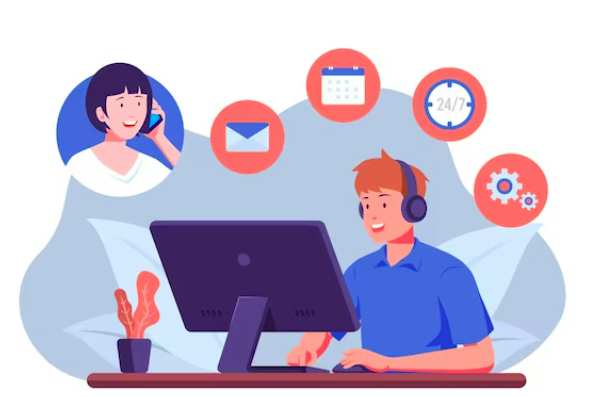 | | Windscribe | ProtonVPN |
| --- | --- | --- |
| Email Support | Yes | Yes |
| Phone Support | No | No |
| Live Chat | No | No |
| Ticket Support | Yes | Yes |
| Video Guides | Yes | No |
| Knowledge Base | Yes | Yes |
| Average Email Response Time | 35 hours | 45 hours |
What you might don't like here is neither of them supports live chat which is the most trendiest and useful feature. Moreover, the email support of both providers takes too much time to reply. You might also don't like this customer care feature.
What really excites you here is its knowledge base section. You will get to know everything about their services and how you can fix the most common problems while using these services by exploring the knowledge base.
Moreover, you can easily fix the issues that might arise while using their services by watching YouTube videos and other resources that are easily available.
Pricing and Availability
Windscribe Pricing and Availability
Windscribe offers its free plan with limited features and functions. The free tier of Windscribe gets you 10GB of VPN traffic for free every month. The free tier's availability is for 11 countries. Users can use the locations of 11 countries with a free tier plan.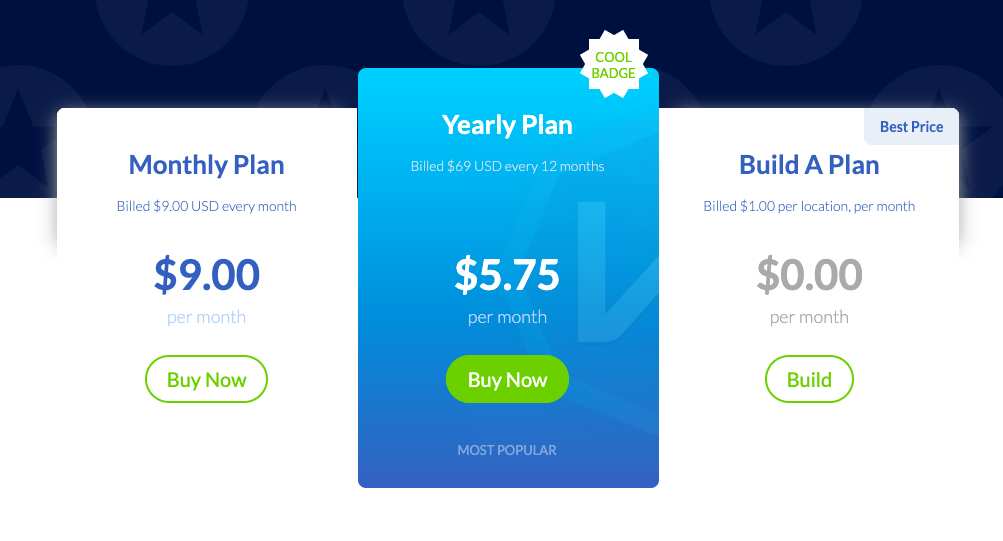 The paid subscription of Windscribe costs you $9 per month or $69 per year i.e. $5.75 per month. The premium subscription of Windscribe lets you access 65 countries.
Moreover, there is a customizable plan also available for corporates and enterprises. You can enter the details of your requirements to get the best and most affordable plans for your needs.
ProtonVPN Pricing and Availability
ProtonVPN has its free tier plan with unlimited traffic data with three countries' endpoints. The speed you will get with the free plan is slow compared to the premium plan.
The ProtonVPN Plus i.e. the premium plan of this service will cost you $10 per month or $96 per year. You can even get a bundled plan for two years which costs you $159.
You can choose from a variety of available plans. You can even customize the plan as per your requirements by simply requesting the required plan.
Conclusion:
For those who look for a free VPN, both Windscribe and ProtonVPN are available. If you use a VPN service daily, then ProtonVPN is good for you. ProtonVPN's free tier plan offers unlimited data compared to Windscribe's free tier plan which gives you a limited data of 10GB per month.
If you plan to buy a premium service, then Windscribe is more affordable. However, you will have to compromise with the service of Windscribe. ProtonVPN's services are better than Windscribe. We would recommend going with ProtonVPN if you need a reliable VPN service!