If you have just stepped into the web design industry, then you must know the basics of developing a website. Thankfully, there are many useful and free platforms available on which you can develop your own website for free. Mobirise Website Builder is the most reliable Website builder available on the market for beginners and intermediate web-designers.
In this hands-on review of this free website builder, we will show you how you can use this platform to build your own site. If you are a beginner, then this platform is just made for you. Let's collect some more information about this builder for Mac.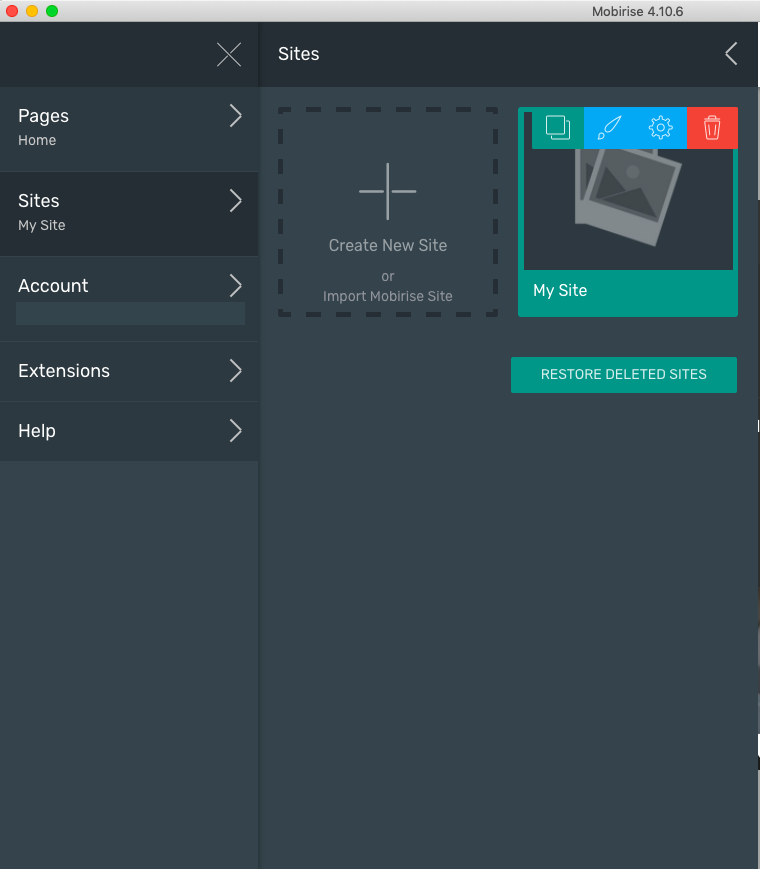 Mobirise: Features and Functionality
Mobirise is free to use the app and is available for both, Windows and Mac systems. You can head over to its official site and can download this website builder for a respective PC system.
The aim of this tool is to cut down the website development time as you don't need to create individual web pages on your own. You don't have to code for the same.
Mobirise is packed with dozens of useful features that lets you create instant multi-page sites in just a few minutes. If you are a beginner, then initially it will take some time to understand its functionality. Soon, you will be able to create a site in just a few minutes on this platform.
This Builder comes with hundreds of ready-to-use templates, tools and many other useful features. It offers a simple drag and drop functionality. You can easily select and drag the item to the desired place on your website.
The builder has two different sections, the main Website section and the right-sidebar where all the tools and functions are available. You can select different tools and sections from the right-sidebar and can drag it to the left side I.e. the main website builder.
Upon launching the platform, the first thing you need to do is creating your account. You can log in using your Google account or Facebook account. Once you are logged in, you will be presented with a simple home page of this builder.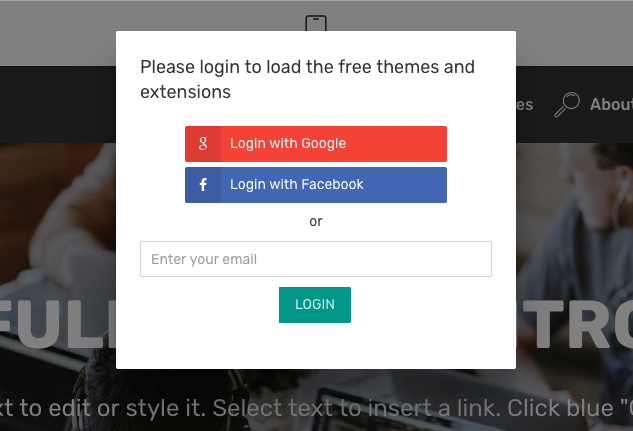 On the right side of the page, you will see a number of useful options such as Menu, Headers, Counters, Images & Videos, Sliders and Galleries, Article, Features, Animated features and the list go on. All these sections are there with numerous options inside.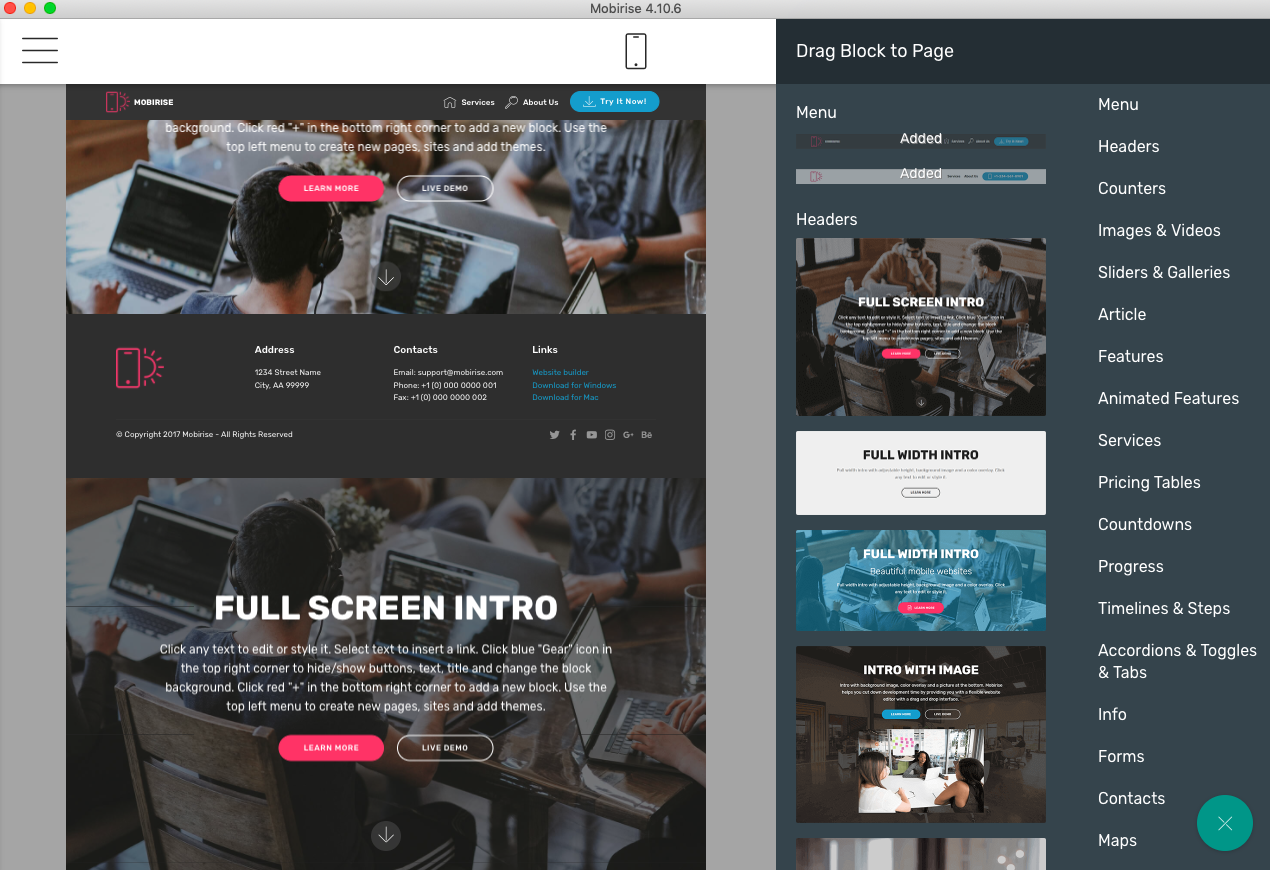 If you want to add the Gallery of images to your site, just select a Gallery option from the extreme right sidebar. Then you will see a number of options there, select the suitable Gallery and drag it to the main website.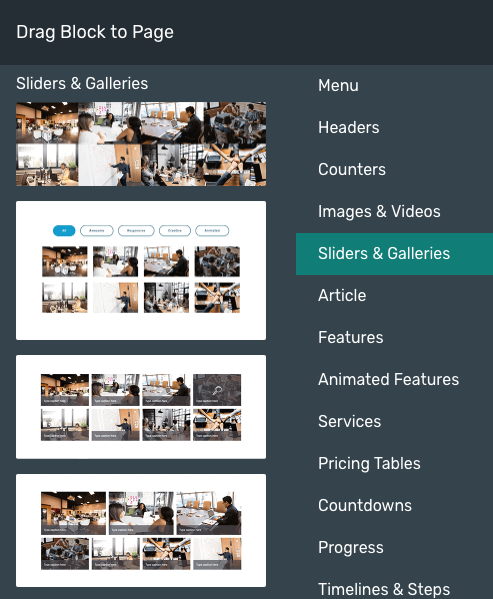 Eg. If you pick a Pricing Table, then there will be plenty of different types of Pricing Table layouts present in front of you. You just need to select the suitable Pricing Table from here and drag it to the site.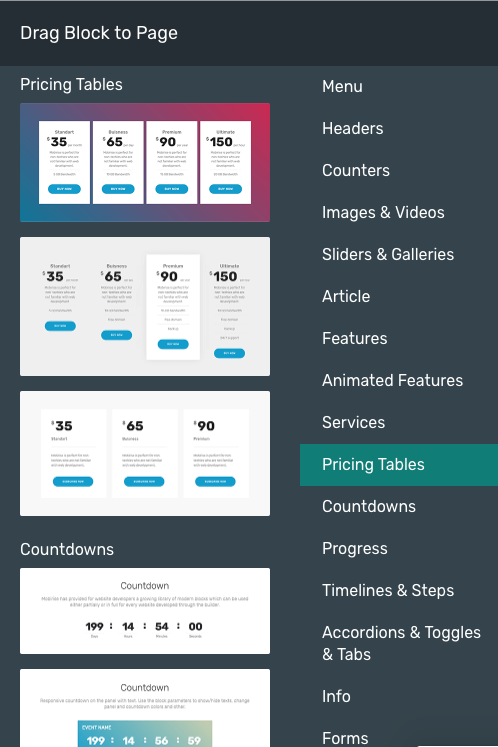 What's Interesting here is you can edit the select items just by double-clicking on to it. If you want to change the main header of the Website, just double click on to it and add the suitable Title for your site.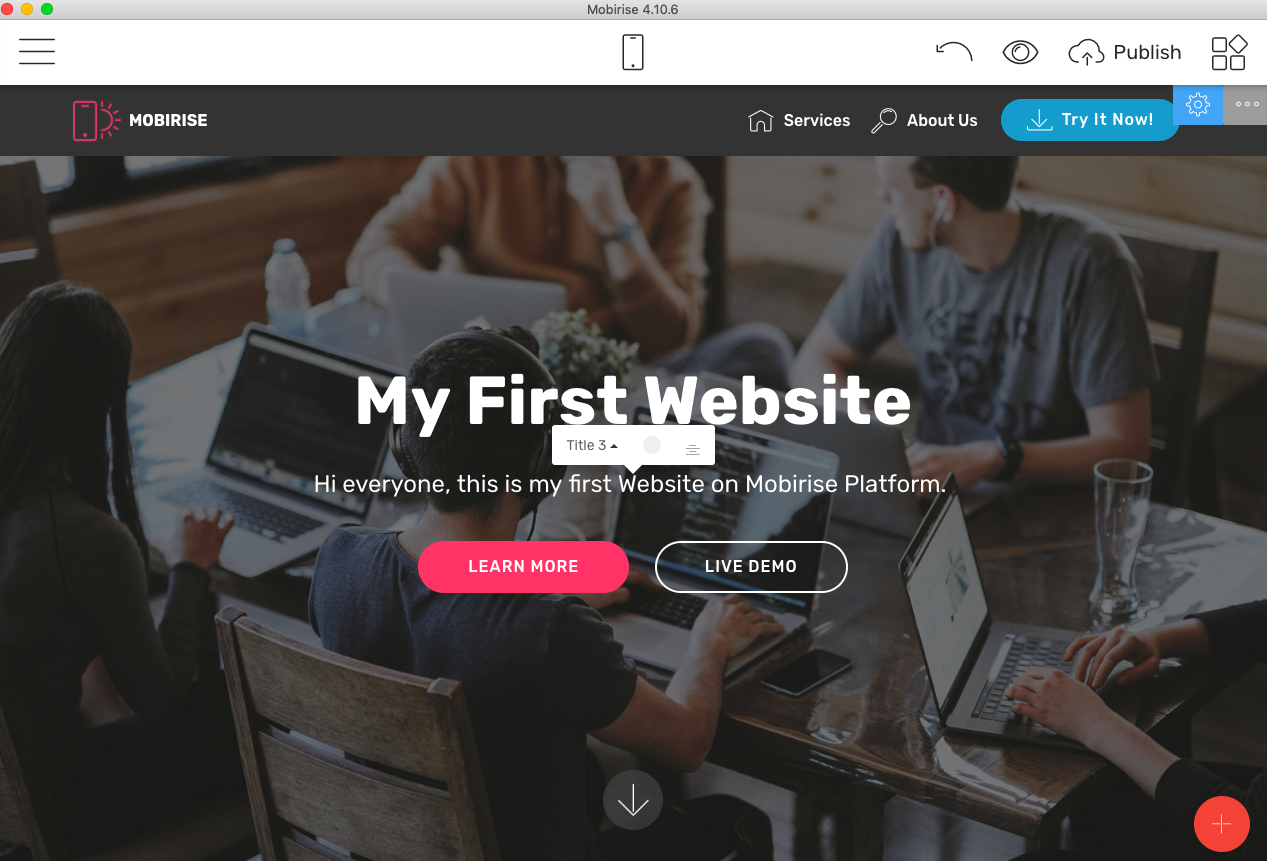 There is a dedicated button to view your work on Desktop and Mobile mode. You can select the Mobile option to see how your website will look on the Mobile devices. To change the view, click the Desktop option.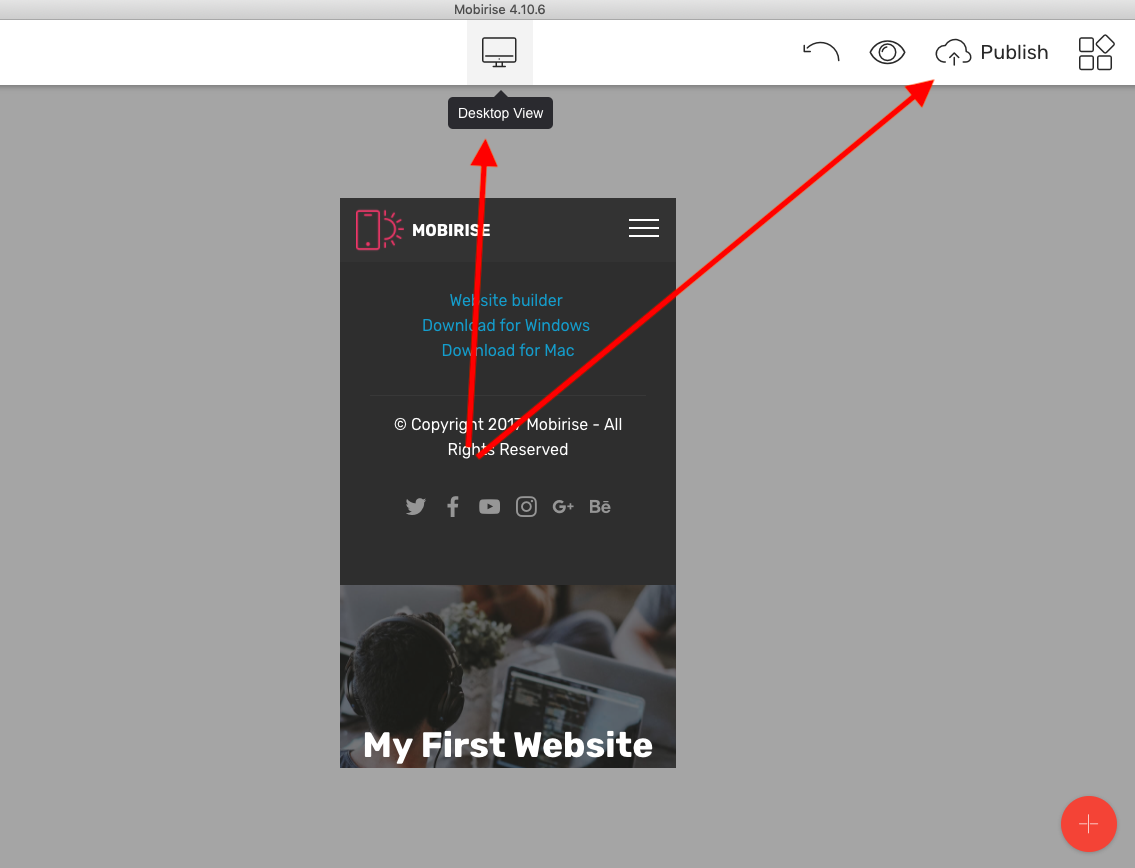 Once you are done with your website, you can simply click the Publish button given on the upper right corner.
This website builder offers over 2,000 unique blocks which are ready-to-use with simple drag and drop function. You can combine multiple blocks from different websites and templates on your main website.
Key Features and Tools:
Trendy Blocks
Host your Website anywhere with a local client
Responsive image and content editor
Contact forms
Image gallery
Automatic Mobile and Desktop view
Built-in Google Maps
Social buttons
Fonts and icons
Live demo of websites and much more
Check out the introductory video of this builder to know more about how you can implement its different features and tools on your website.
Conclusion:
Overall Mobirise is the perfect website builder tool for beginners as it is very simple and straightforward. The tool is packed with over a dozen different types of tools and sections which are ready-to-use by the users. You can try out its free version to see how you can use this platform and how you can build your website on it.