Our everyday lives now revolve around picture editing in the era of smartphones and social media. Making mirror images is among the most exciting and amusing picture-editing techniques. Here we have the 10 greatest picture mirror apps for Android in 2023. We will be discussing these apps in this post, providing you with their functions and effects.
Echo Mirror Magic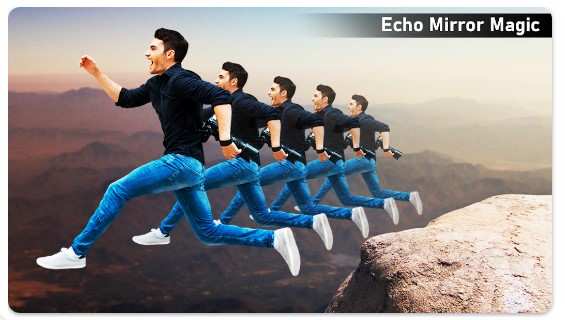 Echo Mirror Magic is a stand-out editing tool with stunning 3D effects that not many other tools have. With the help of this tool, you can turn a single photograph into twins, triplets, or even quadruplets, giving your pictures a completely distinctive appearance. It is a go-to option for individuals who wish to give their images a little bit of enchantment thanks to its sophisticated features and effects.
Photo Mirror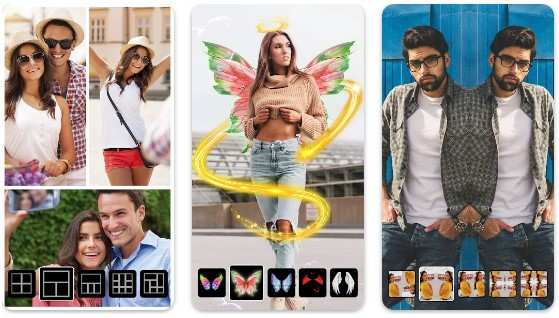 Photo Mirror is a must-try app for social media enthusiasts. It offers complete customization to make your picture creative and interesting. This app has up to 50 mirror effects and frames. This software is also ideal for making beautiful collages that may enhance the engagement of your social media postings.
Flip Image – Mirror Image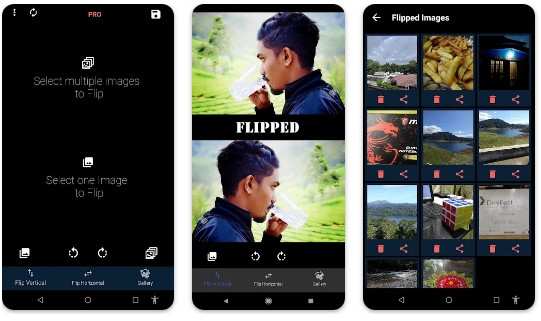 You may use the Flip Image app to correct any mirror image problems with your phone's selfie camera. It offers a simple method for rotating and altering your photos. As a result, it ensures that you always appear your best in them. Just tap on the photo from your gallery and add the Flip Image effect.
Mirror Lab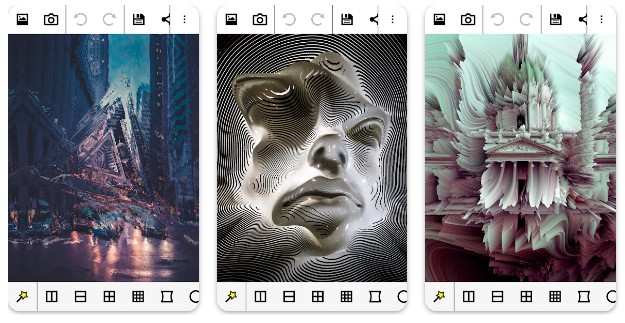 Mirror Lab lets you convert any picture in your gallery into a variety of kaleidoscope and distortion effects. The reflecting effects are available from Mirror Lab that may turn your photos into works of art. It gives you freedom and control over your photo editing process with choices for drawing, deleting, undoing, and redoing. For individuals who wish to practice their creativity, this software is perfect.
Photo Mirror Pro: PIP Collage Frame Photo Editor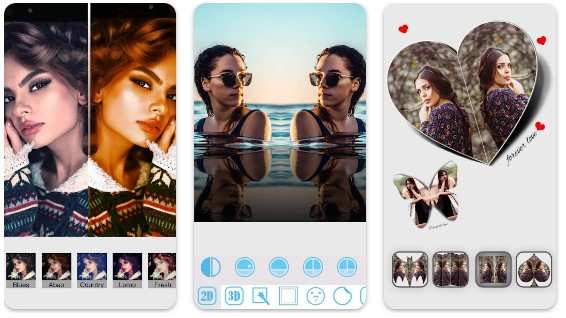 With the help of the all-in-one picture editing tool Picture Mirror Pro, you can quickly and easily make mirror images, photo collages, and photo grids. It's a practical option for Android users because it has built-in tools for simple editing. This app is available on the Google Play Store.
Fun Mirror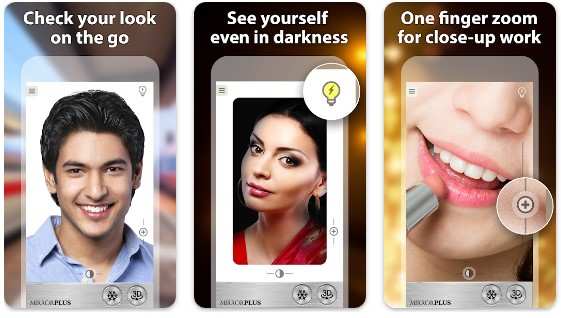 Mirror – The Mirror app is a fun app for mirror effects. To rapidly apply these amusing mirror effects, select an image from your gallery or take a shot with your camera.
Makeup Mirror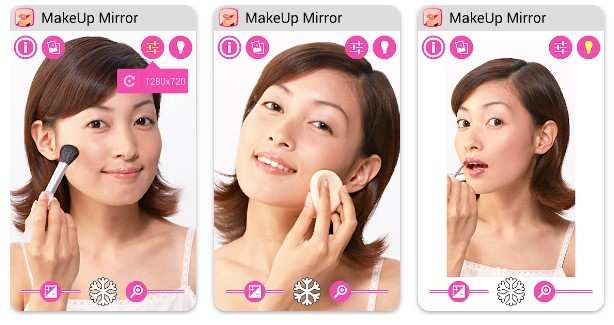 Even while Makeup Mirror isn't a typical photo mirror app, it nevertheless offers valuable functionality by converting your phone into a mirror. It's a useful tool that can be used on both Android and iOS, making it accessible to everyone who wants rapid access to a mirror.
Mirror Pic Collage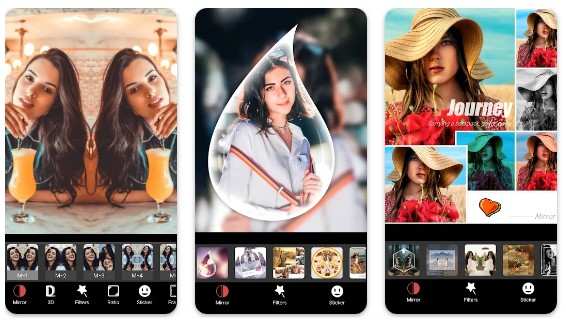 Mirror Pic Collage is one of the greatest mirror apps available for you. The extensive selection of mirror effects is what makes this app belong to this list. It makes it easier to make amusing and creative shots from the images in your collection. The customizable collages and drag-and-drop features are its highlighting points. This one contains everything, so there's no need for other apps.
Smart Mirror – Photo Booth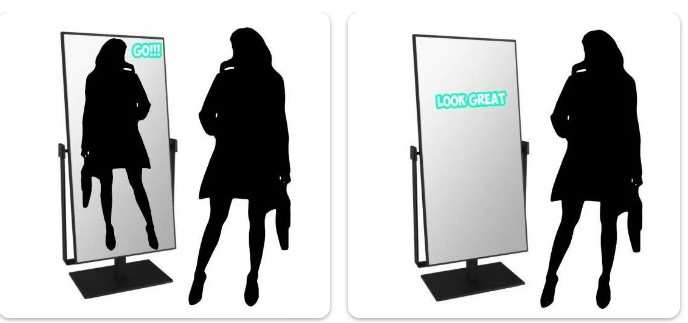 Smart Mirror plays true to its name by offering magical mirror effects. This app has the ability to extend your face or change you into a variety of animals, including dogs, donkeys, aliens, and more. It shines at photo editing but also has video recording capabilities.
Mirror App: Magic Photo Editor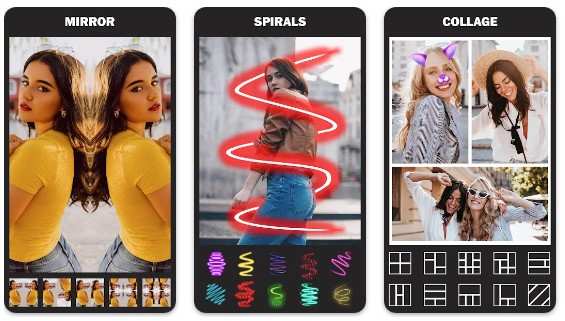 The Mirror App: Magic Photo Editor is ideal for making mirror images and has built-in photo tools to make editing simple. Making copies of oneself or creating original picture collages is simple with this app. Moreover, you get amazing photo frames, sketch effects, and neon spiral effects as well. You can easily get the app on any platform.
Conclusion
In the field of photo editing, photo mirror applications are crucial for improving our pictures and giving them a unique touch. There is a picture mirror app that will meet your demands. Whether you want to experiment with special effects, make amazing collages, or generate mirror images, you can get it from the apps mentioned above. Explore the best 10 photo mirror apps for Android in 2023, and let your photography express your creativity.