Welcome all to our new post and in this post, we are going to share our views on the app called Nutrition Wizard. Nutrition Wizard helps in analyzing nutrition value of any recipe or ingredient list. It is easy to use tool which is ideal for all either for professionals diet expert or for simple housewife anyone can use it to quickly analysis nutrition data in few seconds. Now let us explore more about it by highlighting some key points about it.
Features of Nutrition Wizard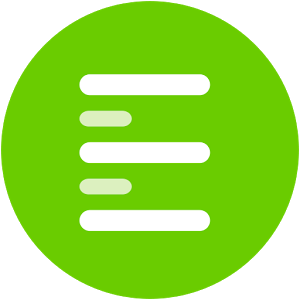 Nutrition Wizard is an Edamam product and is available in three versions, and all three versions have the different price before discussing that let us first focus on some features of Nutrition Wizard.
1) Instant Nutrition Analysis: Nutrition Wizard makes its users to instant analyze the nutrients content of any food recipes or ingredient, and It gives data regarding total calories, total nutrients, and micronutrients.
2) Easy to Use: It comes with easy to use interface which allows its users to add data just by copying pasting or by speaking. It quickly recognizes the natural language; natural language is like 'pinch of salt,' or '3 cloves' of garlic. Now there is no need to enter exact data in grams or milliliters.
3) Reliable Data: Nutrition Wizard uses the same database which is used by some famous sites like Epicurious and The New York Times Cooking.
4) Calculate Daily Calories Requirements: Nutrition Wizard allows its users to calculate their daily calories intake so that they can plan their diet accordingly.
5) Availability: Edmam's Nutrition Wizard can be used from any platform like websites or mobile based applications.
How to use Nutrition Wizard?
Using Nutrition Wizard is a very easy task but still, if you have any doubts then don't worry have a look at below snaps for more idea. (Please note for this post we are using Android based device for review.)
1) Here is the snap of the first screen which you will get all the time.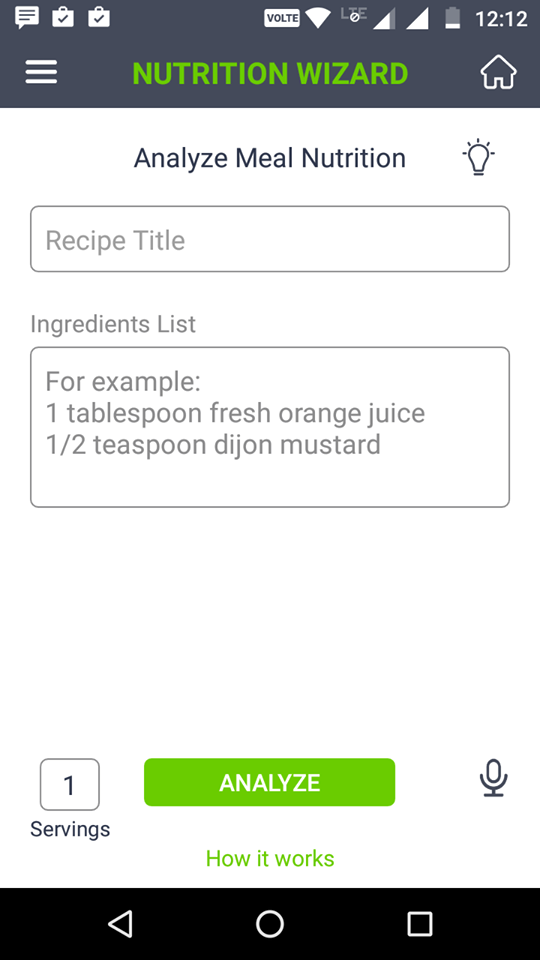 2) Now you can enter either by typing or by speaking. In below snap we have entered data by typing.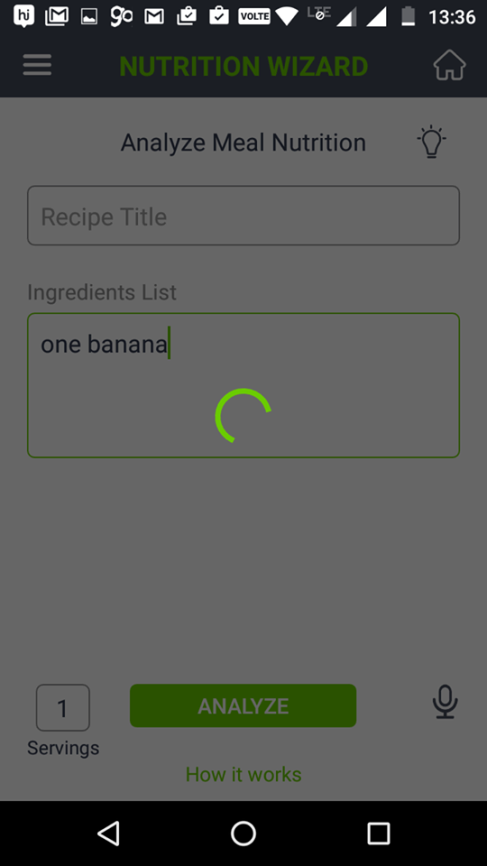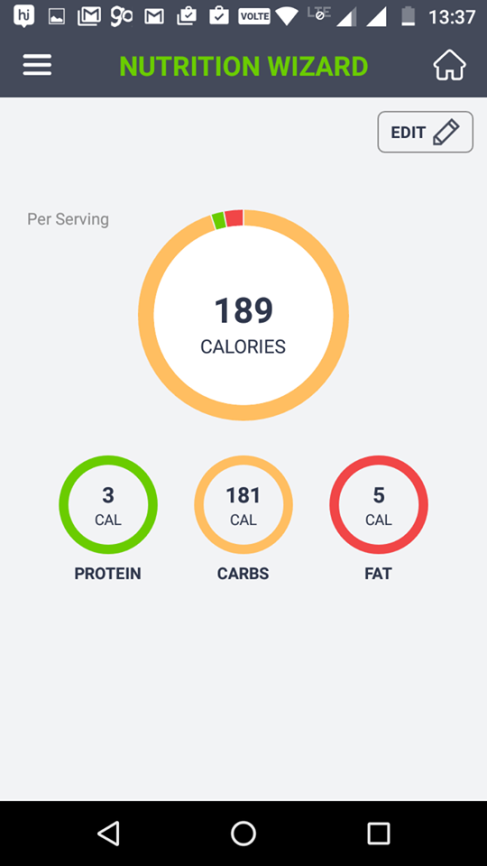 3) And in below snap, we have entered data by speaking.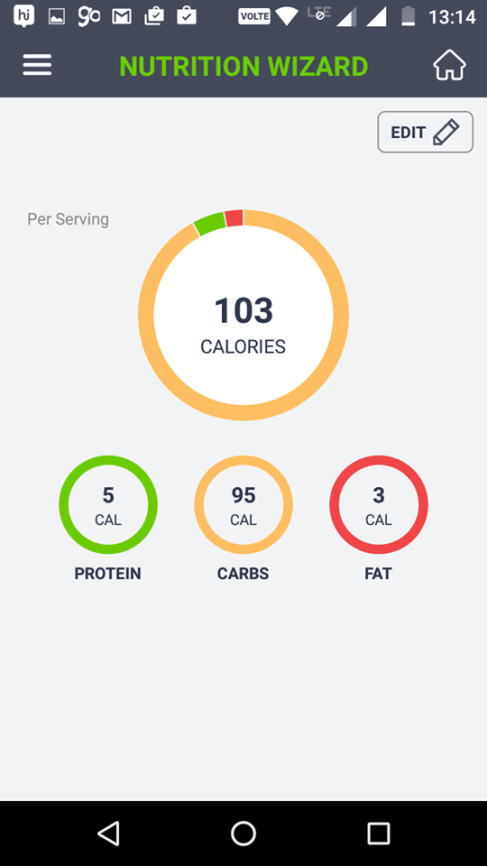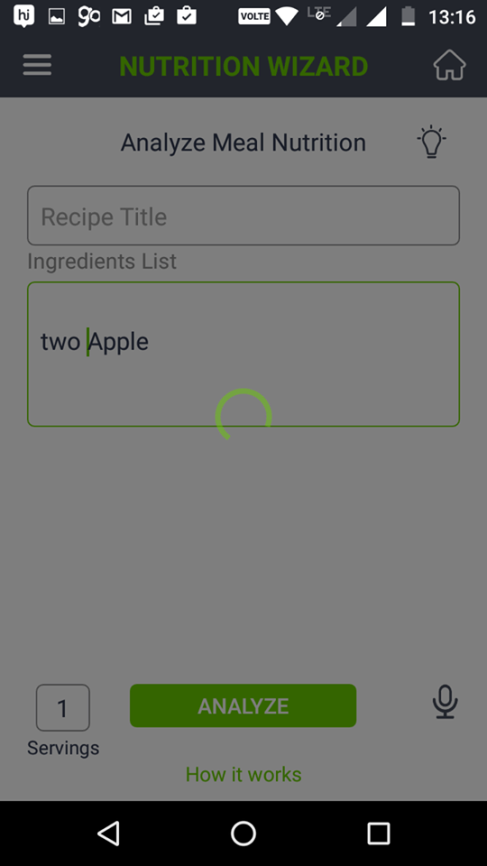 4) You can create an account so that you can use one account on any device. And creating a new account is very easily task as the Nutrition Wizard is integrated with Gmail and Facebook. Have a look at below snap for more idea.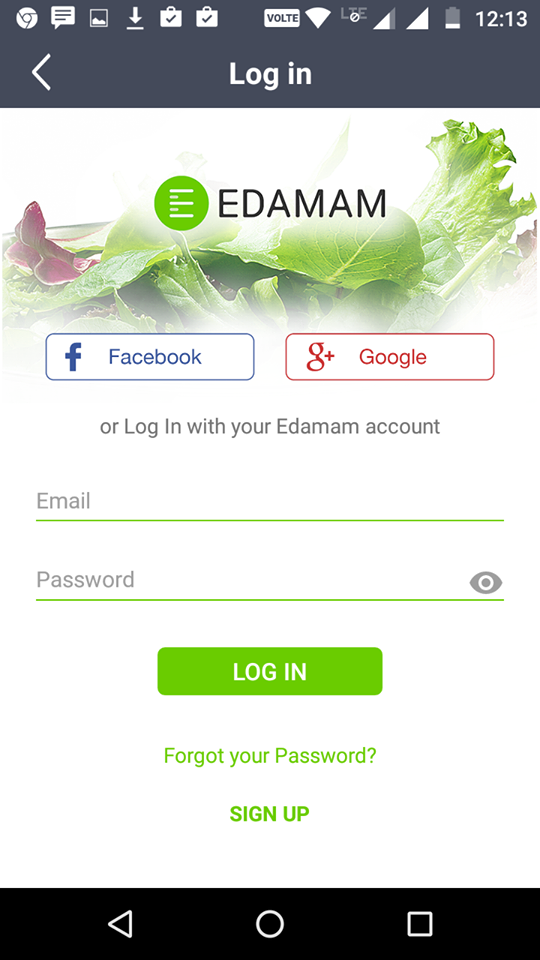 Pricing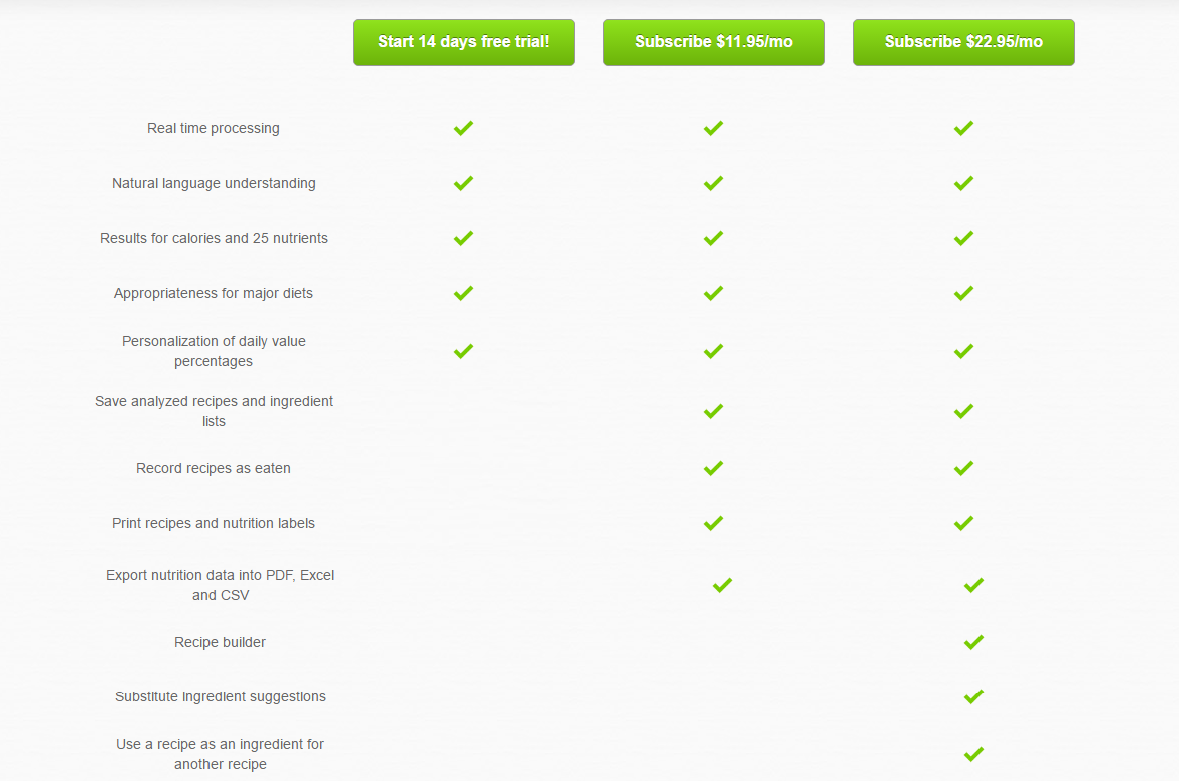 is available in three affordable plans. 14 days trail pack is there which is absolutely free, and for other two packs, users have to pay, have a look at below snaps for some idea about the prices.
Final Words
Before wrapping up the post here, we would like to share some pros and cons which we noticed about it. Read below points carefully and take action accordingly.
Pros
Here is a list of some positive points which we noticed while using it have a look:
1) The interface of the Nutrition Wizard is very easy to use. Unlike other apps, there is no need to give data in details and entering data in natural language work smoothly and gives accurate results.
2) Unlike other apps of same type Nutrition Wizard give highly accurate results.
3) The reliable database of the Nutrition Wizard is making it ahead of its competitors.
4) Affordable monthly subscription is a very big plus point. 14days free trail pack is also there.
Cons
The only one con which we noticed is that it requires the internet to work, some offline mode should be there too. Otherwise everything is perfect with it, in fact, their customer support is also very responsive and helpful.
We hope you have read all of the above points carefully and will take action accordingly. We have tried many apps of the same type and believe us Nutrition Wizard is best of them. Before going for paid version, you can try for free trial version and after that go for paid versions. Try it once and share your experience with your friends and with us through like, comments and share.