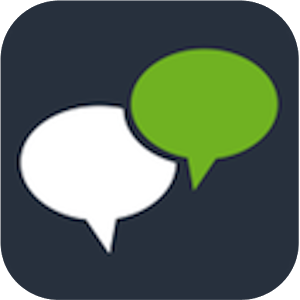 If you are a daily user of Kik Messenger app, then you should be known of the fact that it is just like a messenger platform and you cannot connect with a person without knowing his/her username. To discover different users, there are different separate platforms available through which users can connect with people on Kik messenger. And in this post, we are discussing K Usernames which is one of the largest community of Kik Messenger users having over 200000 active users. K Usernames is available for both Android (as Find K user) and iOS (as K Usernames only). And this post we are going to cover both iOS and AndroidAndroid versions and before moving to the interface part let us first have a look at some of its principal features.
Depth View of K Usernames
As mentioned, it is a Kik Messenger users community in which its we can find out other users and can interact with them directly on Kik. And let us discuss some of its key features.
Features of K Usernames
• It has a large number of legitimate and active Kik Messenger users. It has over 200,000 Kik users, and this number is increasing day by day.
• It is a free community which doesn't require any type of registration.
• People can start chatting directly by tapping on the profile (for Android).
• You can double tap on profile and username will get copied to the clipboard. Users can paste username in Kik messenger and can start chatting (for iOS).
• Filter option is also available through which you can filter people by gender. The popular category is also available.
• Users can discover users nearby on a map and can start chatting with them.
Interface of the K Usernames app for both Android and iOS
In this part of the post, we are discussing about the interface of the application. We will cover both iOS and Android version of the app. Some features of Android and iOS versions are not same, and we will tell you the difference also.
1. Opening the app for the very first time you will get the following screen. ( we are showing snap from both iOS and Android versions).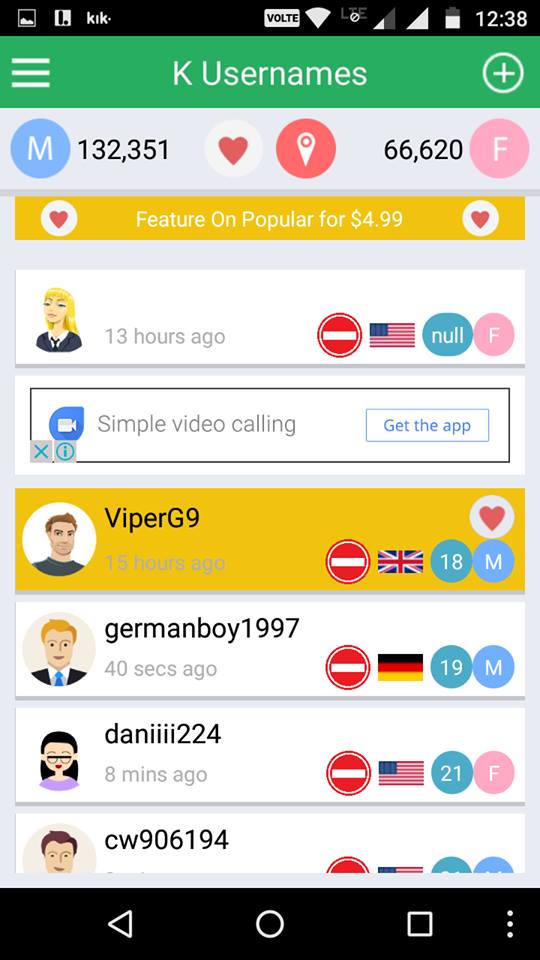 2. As you can see from the below snap, easy filter option is also available which can be used from menu option directly.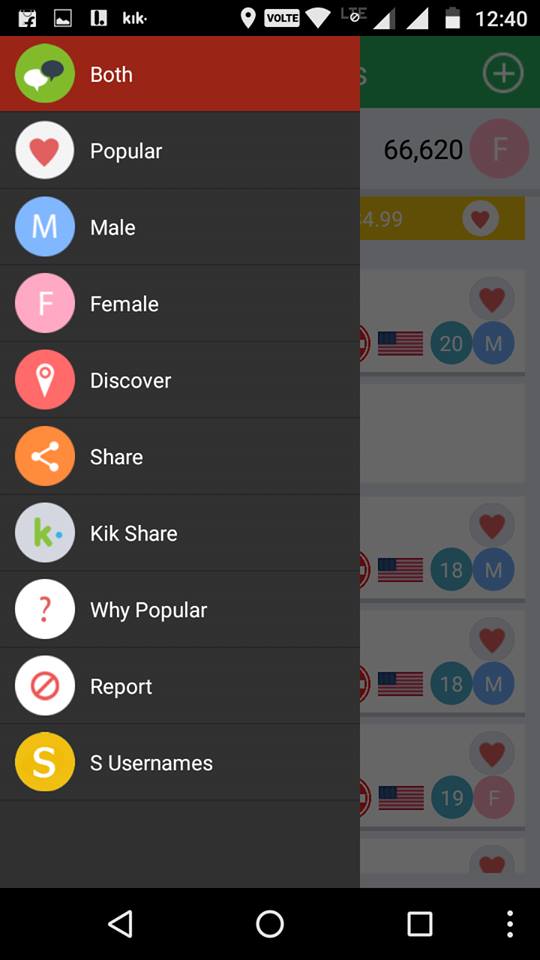 3. We have chosen the female option and as you can see we are getting only female members list.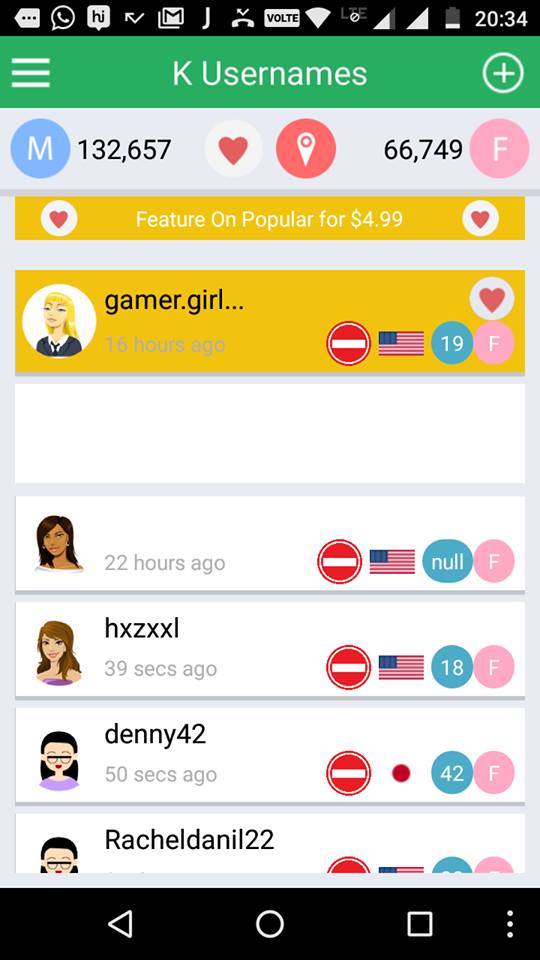 4. Map option is also available in the Menu option which can be used to get a list of nearby Kik users.
5. Tapping on a profile will open Kik messenger and you can start doing chatting directly in Android version whereas in iOS version users have to paste copied username.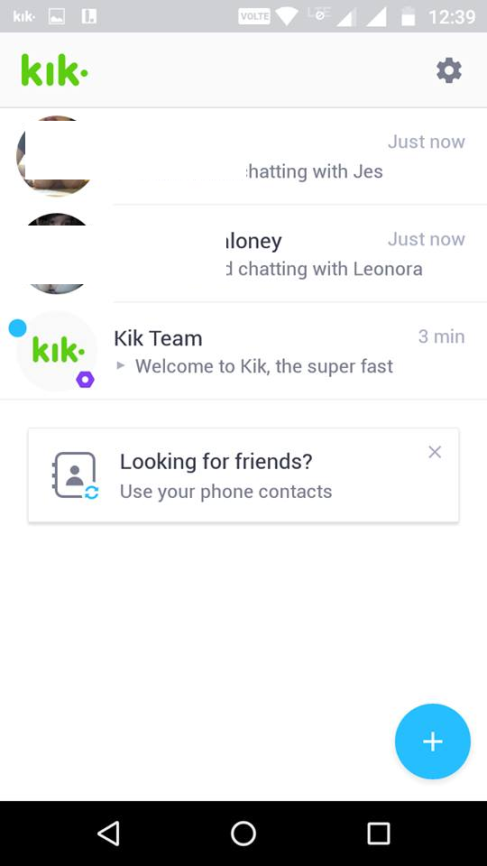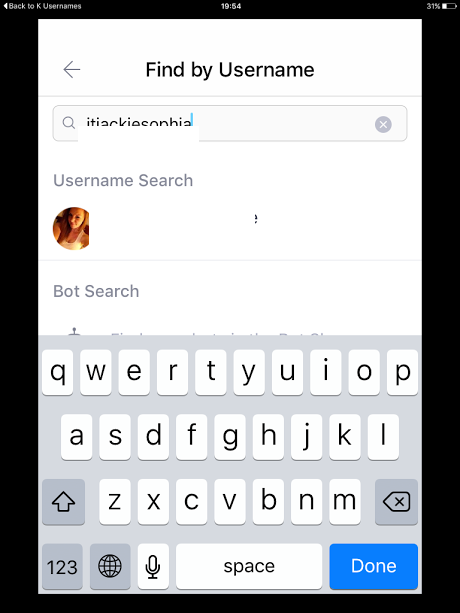 6. In preferences, users can adjust various settings like as shown in below snap.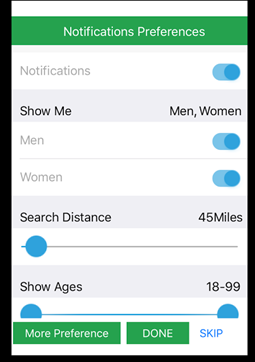 Over to You
We are wrapping up the post here only with a hope that now you know everything about K Usernames. But still, if there are any doubts in your mind read below-mentioned pros and cons which we noticed while using the app for several days. We used both iOS and Android versions of the service and will share our experience with both versions.
Pros:
The list of Pros is very big, and we will highlight only main points among our readers.
1. It is a free service and to enjoy some special features users have to pay, but all in-app purchases are very affordable and very less as compare to other.
2. The interface of both iOS and Android versions are excellent and responsive. It is very easy to use both versions.
3. Large numbers of active users is also the biggest plus point associated with the app. Most of the users are genuine, and the number of spam users is very less. Whereas most of the platforms of the same type consist of large numbers of spam/fake users.
Cons:
There are some cons too which are associated with it have a look and take steps accordingly.
1. The app is available on both platforms but with different names which is not good. It creates confusion sometimes among users who want use it on another platform.
As you can see it has very less cons and because of this only you can try it once. It is a free service with a huge number of genuine users, and it is having some features like filter (for male and female), maps, etc. And because of all these things K Usernames is recommended to our readers. Try it once and share your experience with us through like, comments and share.