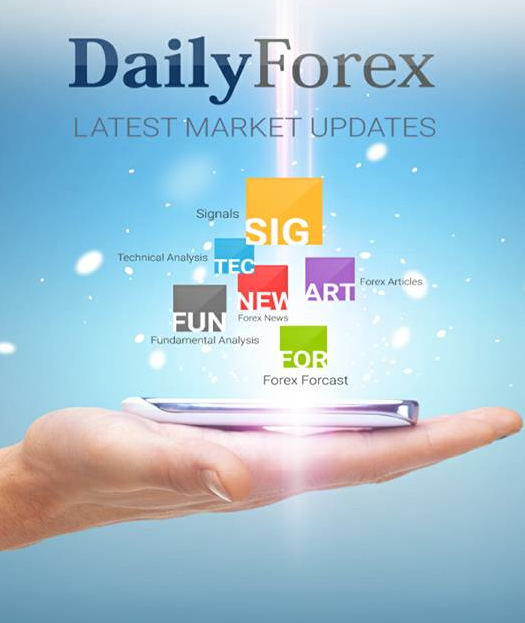 Welcome to our DailyForex app review post, and in this post, we are going to discuss about its features and its user experience. DailyForex.com is one of the leading platform for Forex traders as it provides some useful services like free Forex Articles, Forex signals, Forex analysis, etc. Before discussing app let us first have a quick view over the DailyForex.com.
Quick View of DailyForex
Since its launch in 2006 DailyForex is one of the popular platform for Forex traders. It is for everyone from new traders to expert traders every trader can get benefits of using it for Forex trading. Let us highlight some of its principal features. (To know more about it, please visit its official site).
Features:
1. Free articles are available for new traders which can help them in finding out topics of their needs and interests.
2. Forex news and daily analysis are provided by expert traders.
3. The analysts of DailyForex track the charts for major currency pairs including EUR/USD, EUR/JPY, USD/JPY, AUD/USD and others.
4. Free Forex Signals are also provided to the users. Forex signals are expert advice from the PROS which can help you in buying and selling of the major currency pair. There is also an option to receive signals as SMS to your mobile devices. Here is a sample one.
5. They also track the chart of gold and other commodities.
6. Weekly forecasts, recaps, and articles about trading psychology are also provided by the team.
Exploring DailyForex Android App
DailyForex launched their mobile app for their customers so that they can stay connected to Forex market from anywhere and can get current updates about currency pairs. It is launched so that users can get Forex signals, News and Analysis from anywhere. It is available for both Android and iOS, and we will focus on Android version of the DailyForex app in this post.
Features of the DailyForex Android app.
We are providing a list of features of DailyForex app along with snaps of it.
1. Here is a home screen of it. As you can see from the below snap users can access Forex Signals, Technical Analysis and Forex News from the home screen.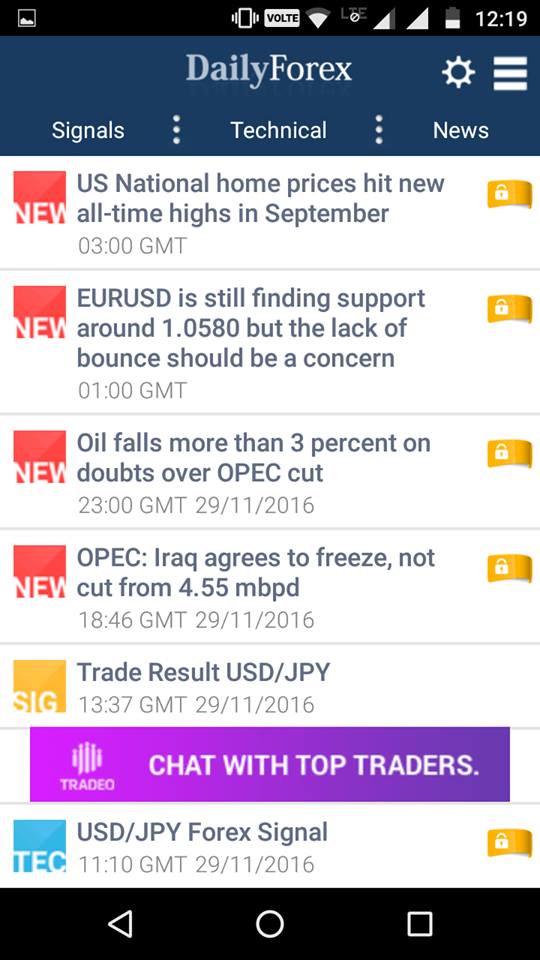 2. In menu option, you will get options like Login ( if you are not), alerts ( in which users can access old notification), videos, Top brokers, etc. Have a look at below snap for more idea.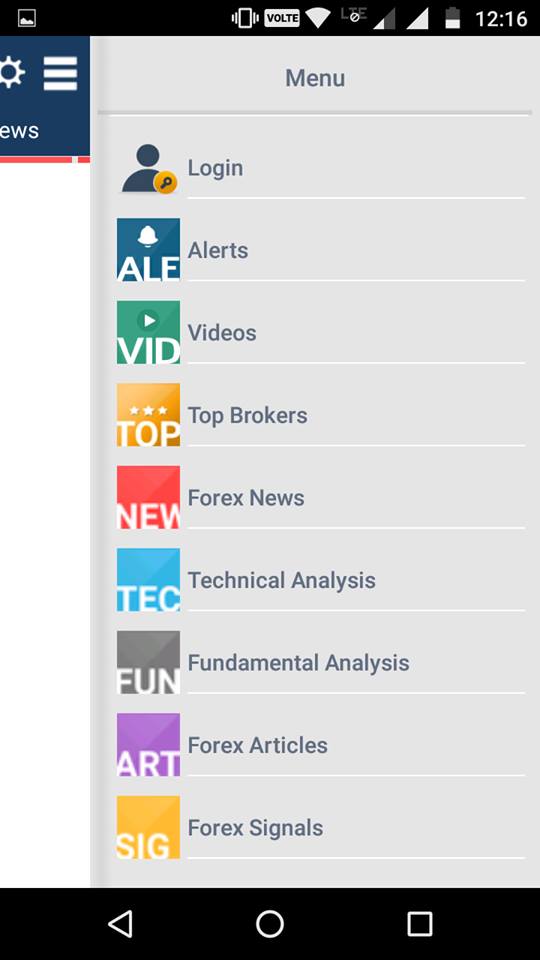 3. Users can also access some useful tools like: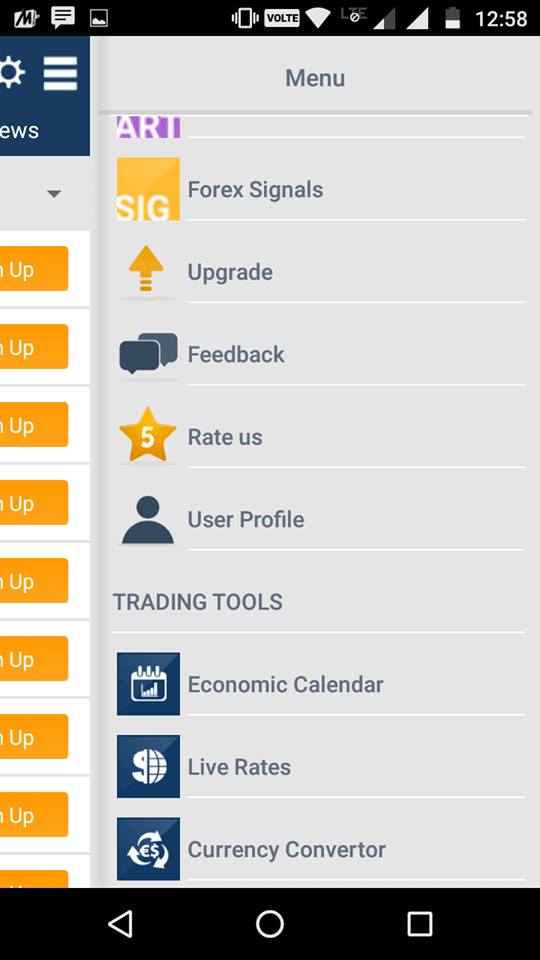 a. Economic Calendar: In this, you will get a list of upcoming events which are marked with colors. And these colors indicates the level of importance of events.
b. Live Rates: Users can see live rates of currencies, commodities, and indices.
c. Currency Converter: DailyForex comes with currency converter which can be used to convert one currency to another.
4. In setting option, you will get options like language and Notifications setting.
a. As you can see, you can change the language, and it supports various languages as shown below.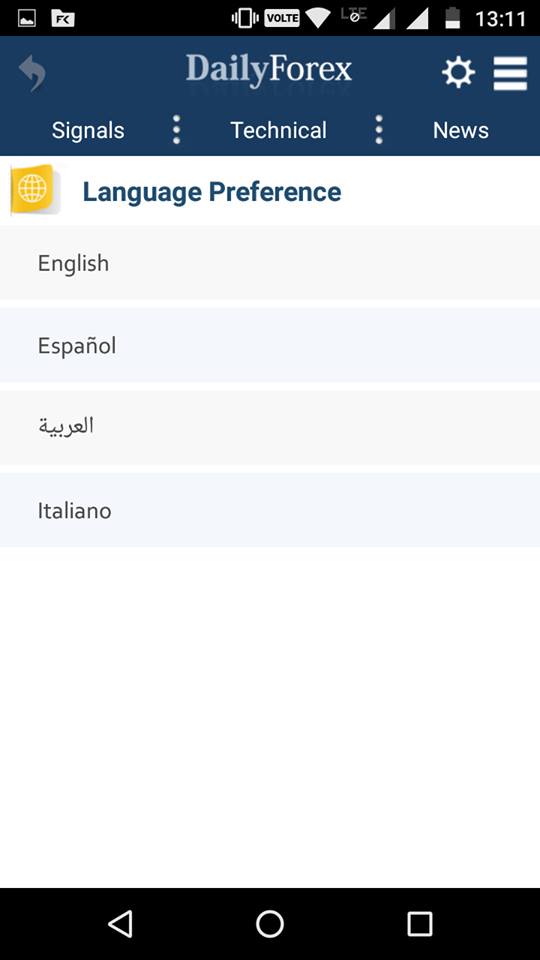 b. You can also change different notifications settings like as shown in the below snap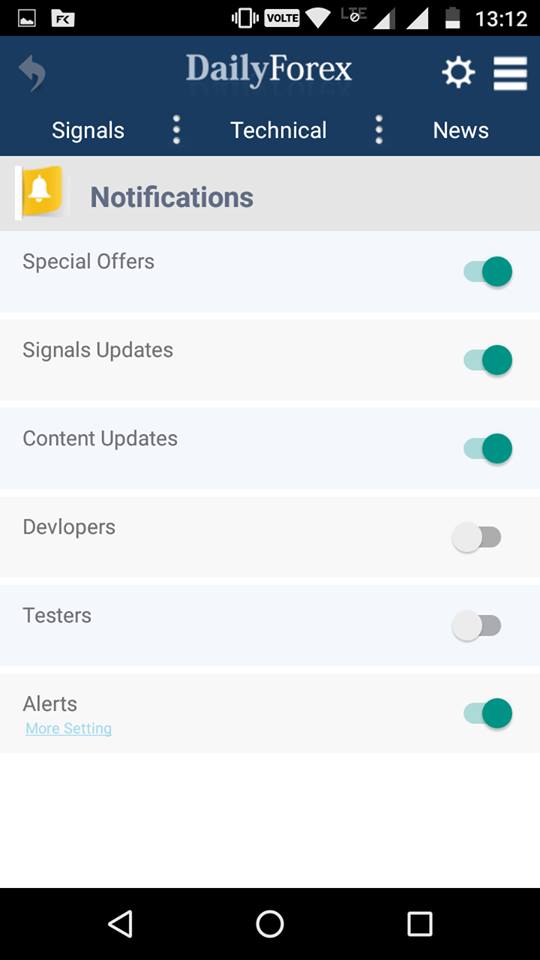 Final Verdict
Before wrapping up this review post here let us highlight some of its pros and cons among our readers which we noticed while using it. Have a look at these points carefully and take action accordingly.
Pros:
1. DailyForex is a brand itself and hence it is a reliable service which brings up with some useful services of Forex.
2. The interface of the app is very attractive and easy to use. Anyone can understand its working within first use only.
3. It comes with some useful Trading tools like Currency Convertor, Live Rates and Economic Calendar which are very useful for both new and pro Forex traders.
4. Responsive and helpful customer support is one of the biggest advantages of it. Unlike other trading tools, DailyForex give excellent customer support service to its users.
Cons:
1. It takes a long time to load the content which is not okay.
2. There is some issue in the process of account login.
As you can numbers of pros are higher as compared to the number of cons and because this you should try it once. It is very easy to use informative and productive Forex trading app which is useful for both new and pro traders. Try it once and share your thoughts with other readers and with us through likes, comments and share, thank you all.