Sagoon is one of the latest free social commerce app that lets you connect, share and earn. The application platform has been developed and launched in India with an objective to create a completely new social world from the south of Asia for the entire world. It is a multi-application platform that is waiting for the people to utilize its potential. Let us learn more about this app.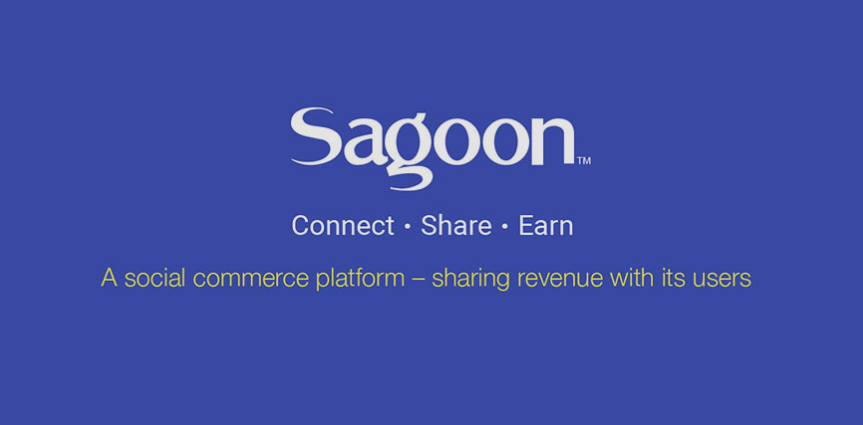 Sagoon – A Brief
Founded by Govinda Giri, Sagoon is an early-staged social commerce app that offers a great opportunity to its users to make decent income while socializing. Sagoon has derived its meaning from a Sanskrit word – 'Shakuna' which means 'an auspicious moment' or 'good luck'. It was launched as a search engine in 2009, but was turned into a social commerce platform by the end of year 2014. It is the first US startup that is accepting the payments through debit and credit cards.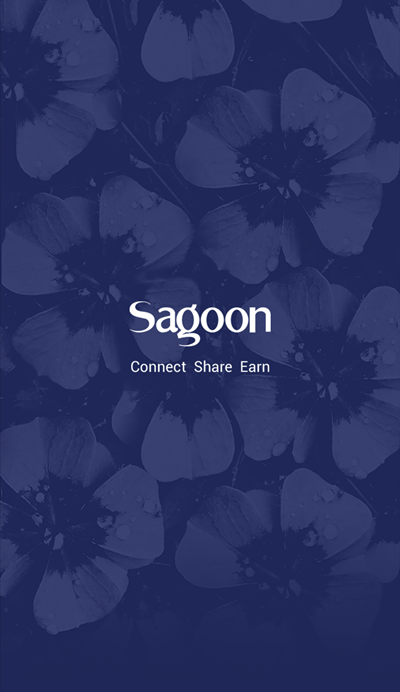 Sagoon is the future of social media. It has now been made available for the Android Smartphones and is available for download on Google PlayStore for free. Sagoon has introduced a comprehensive suite of products – 'MyDay', 'Story Sharing', and 'MoodTalk'. Each of the products has different customer presentation strategy and unique features. The major purpose of each application is to strengthen the true connections and be productive for its users.
Moreover, the company is partnered by IIT (Indian Institute of Technology) Delhi for researching and developing the battery recharge technology, artificial intelligence, semantic web, and a natural language processing.
What is the Aim?
Sagoon aims to initiate a monetization strategy in social media which will help the users to earn financial rewards while socializing with their dear ones and sharing their beautiful experiences from the daily life. There is a huge market of users who are totally disappointed with current social media offerings. Sagoon will provide them an opportunity to make money while socializing.
The social networks are not setup for ecommerce industry. The direct commerce between the users and sellers and vice versa is totally forbidden. The users being a direct source of revenue don't make any money while using the social media platform.
Setting up Sagoon Android App
Download and install Sagoon app from Google PlayStore.
Register with the app by tapping on 'Sign Up' option.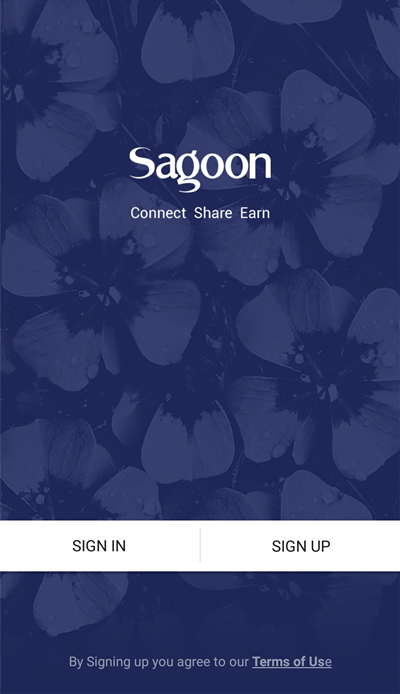 You can choose to sign up using your Google account or can choose other options as well.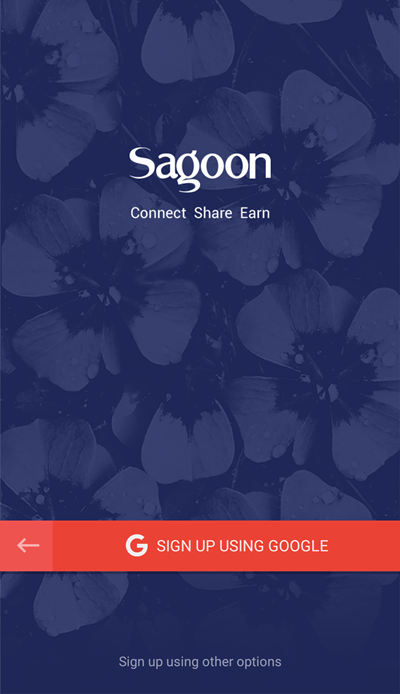 Once you sign in, you can tap on 'Get Started' to proceed into the app.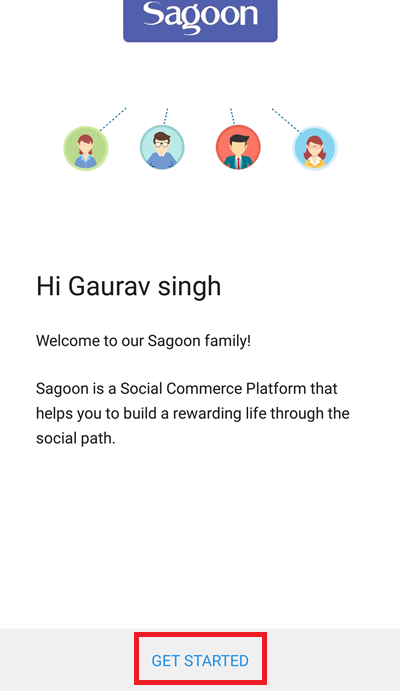 You can take the tour by tapping on 'Next' option or tap on 'Skip' to get redirect to the main dashboard.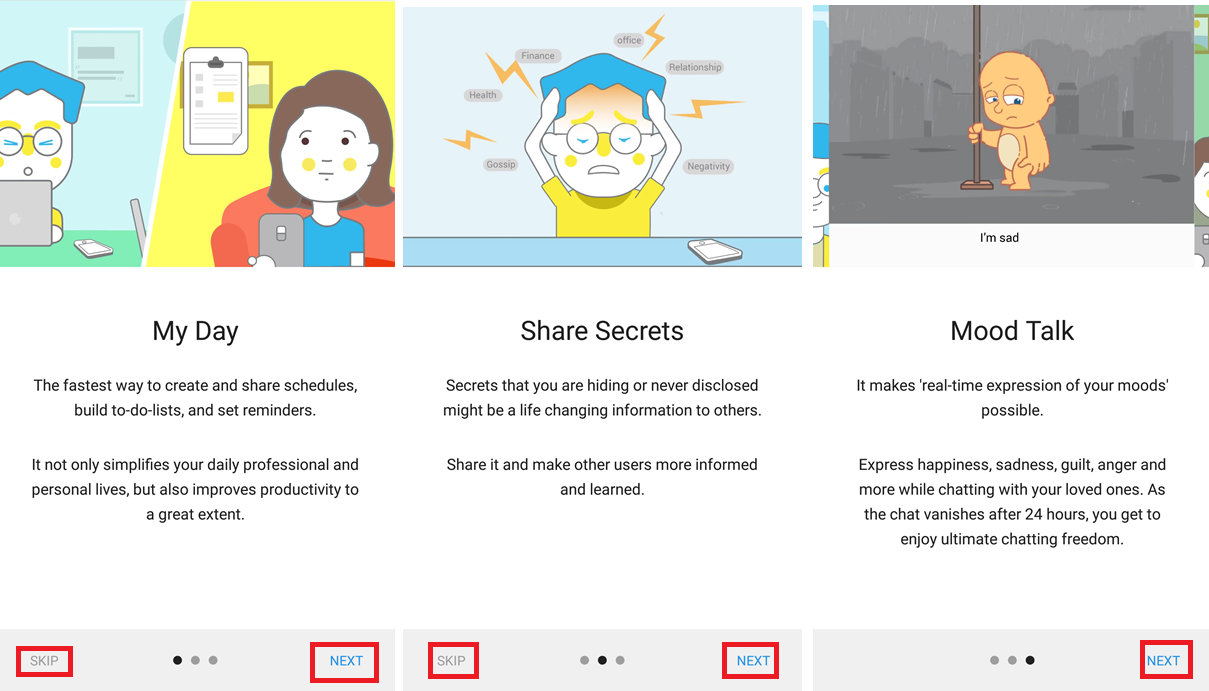 Once you are in the main dashboard, you can choose to customize the background by tapping on 'Upload Photo' option.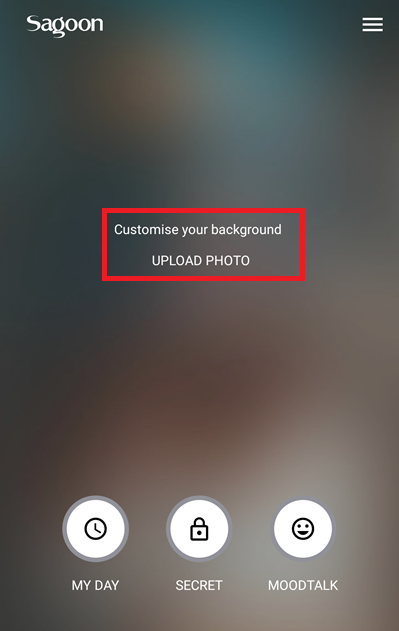 Once the Background is customized, you can proceed with other options – 'MyDay', 'Secret', and 'MoodTalk'.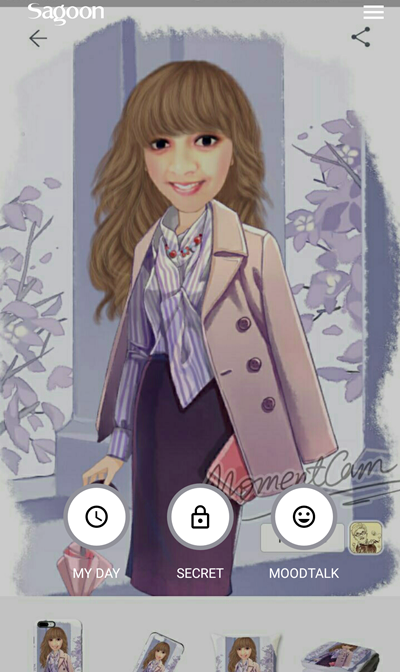 Sagoon's Product Suite
At present, Sagoon has three major products in its suite. These are as follows:
MyDay: It is a smart organizer which visualizes how your day looks like with your dear ones. It simplifies your life at office and home. Using this smart organizer can mirror your daily activities which gives you a peace of mind.
Story Sharing (Secret): You can share information, confession, experience, or any incidence publically in your own words. This feature is designed to create transparency and improve the quality of personal life. You can make use of only 220 characters and three images for posting your secret or story. You can track your story by viewing the shares and locations it has reached.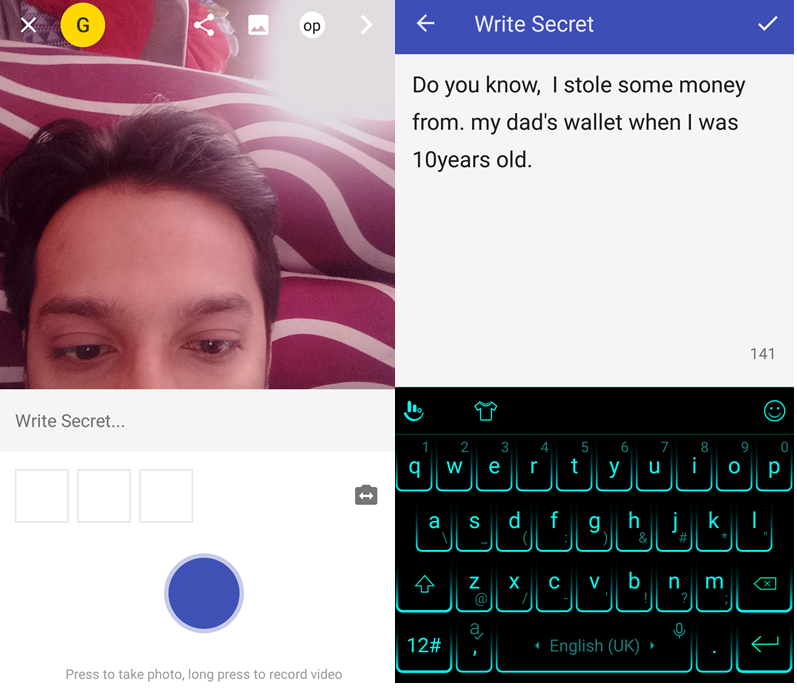 MoodTalk: It is a simple chatting tool that lets your mood to talk. You can switch your mood to different emotions and share it with your friends or family. Let's say you are happy, you can set to mood to 'Happy'. It will then notify or send a SMS to your loved ones who will then start connecting to you. Your chats will be vanished within 24 hours automatically.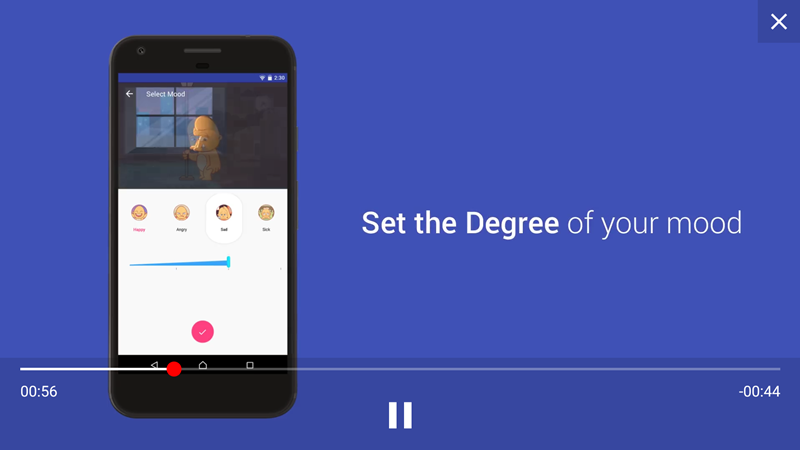 Other Major Highlights of the App
The 'Me Page' is the mix of your personal and professional information helping your network to grow based on mutual interests and needs.
It uses your phone number and email id to identify you and protect unwanted activities.
You can share the meetings, reminders, to-do lists, organize the contacts, share Me Page for job findings, and do many other things using Sagoon.
Over to You
Sagoon is a revolutionary platform that will enhance the social interactions by connecting people of same interests and will give them opportunity to earn while socializing. It is the time to create your own network and try out the comprehensive product suite offered by Sagoon on its app.